Many offices will be playing Secret Santa this year. Secret Santa is a game where the people who receive gifts have no idea who their "Secret Santa" is. The game is anonymous, which makes it great fun!
Just in case – like me – you have left it to the last minute or are stuck for an idea. Below are 10 Secret Santa ideas for under a tenner to inspire you!
Know your limits
Each year it's best to set a limit of between £5-10 for a Secret Santa present. I think this is a great way of people, not overspending. Once you have bought your Secret Santa, you have no need to then buy any of your colleagues' additional presents, which also keeps costs down!
Know theirs
Secret Santa presents are a great way to have fun with your colleagues. If you know someone really well then it's quite easy to find a cool or fun present. However, it's always best to err on the side of caution when buying Secret Santa presents for work colleagues. I know some people who have bought colleagues sex toys as presents. Whilst this might seem funny, there are not many offices who would find this appropriate. So if in doubt, don't do it! Think of something fun, they would like and wouldn't offend them!
Novelty mugs – Amazon / Find Me A Gift (£5.99)
Novelty Mugs are a great thing to give colleagues which they can keep at work. You might want to refrain from buying the ones with boobs or willies – I can't believe I wrote that in a blog! Find Me A Gift have an amazing collection of novelty mugs too!
Bonsai Tree – £7.99 (Amazon)
Bonsai Trees are such a lovely thing to have by your desk and something to give to your colleague. A beautiful gift for someone lovely in the office. Or someone who needs something calming in their work environment.
Fun Socks – £6.99 (Amazon)
I love all of these novelty socks such as 'If You Can Read This Bring Me Wine' Funny Socks for wine lover who has everything, which are doing the rounds this year. Whether you want a gaming version or for that wine fantastic why not buy some of these. it's that time of year when it's cold and everyone needs a pair.
Bah Humbug alcoholic lollies – £7.50 (Not On The High Street)
Not everyone is a fan of Christmas. So why not cheer up your bah humbug colleague with a jar full of these 'Bah Humbag' alcoholic lollies!
Christmas Wine Glass – £6.50 (Etsy)
For that person in the person in the office who loves a tipple or two (like me!), a personalised Christmas wine glass is the perfect present. A glitter wine glass set for Christmas.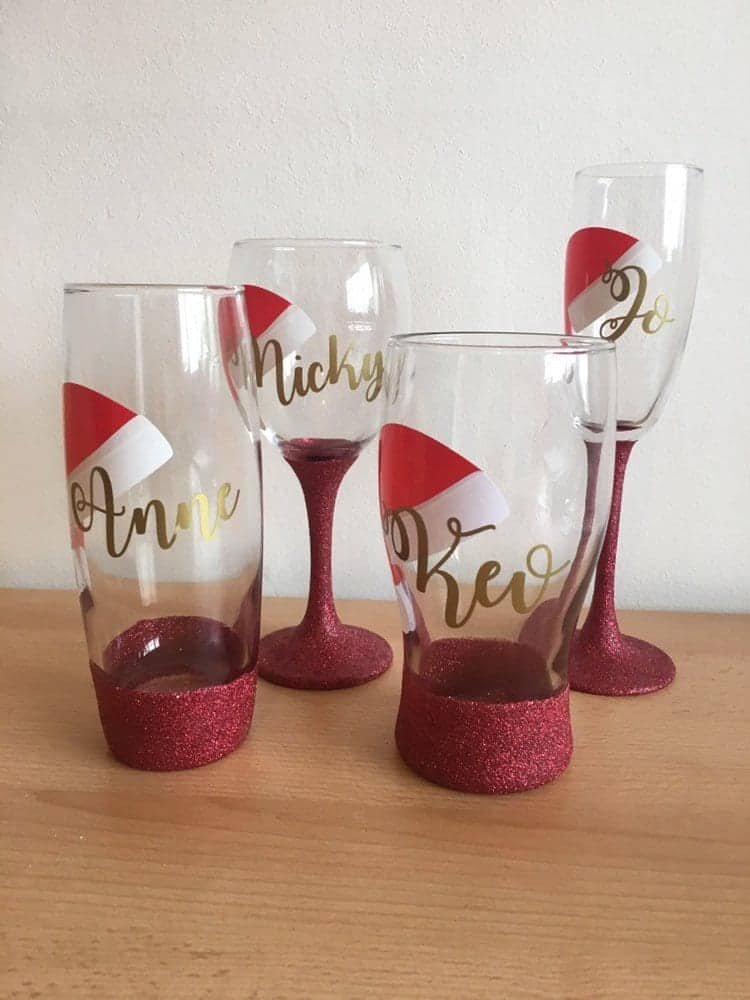 Mr and Mrs Snowman candles – £4.00 (Etsy)
I think these are really cute. Many people love candles so why not buy these Christmas Mr and Mrs Snowman candles from Etsy. You can also buy others such as The Grinch, the Aristocrats Marie candle amongst many others.
Vibrating Eye Massager – £7.99 (Find Me A Gift)
Do you feel tense or suffer from headaches? Do you spend most of your day staring a computer screen or phone screen? This Eye Massager looks somewhat scary but looks like just what you need to relax, unwind and fight the effects of tiredness and stress.
Black iBed – £9.99 (IWOOT)
The Black iBed will allow you to use your iPad in bed, on the sofa, just about anywhere. Filled with microbeads for added comfort, the tray features a slot to place your tablet and boasts a non-slip surface, so you can place drinks and plates on it too. Functional and stylish, it's the perfect gift for any iPad owner. I personally love them.
Lazy Arm Tablet Version – £9.99 (IWOOT)
The flexible Lazy Arm tablet holder is ideal for watching films, following recipes in the kitchen or making video calls. Compatible with tablets up to 19cm wide, the flexible tablet holder can be clipped onto most surfaces.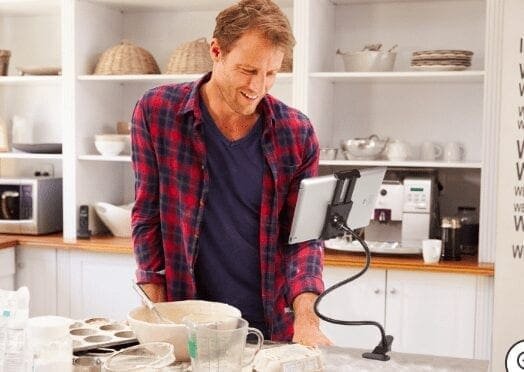 Superdrug Espresso Martini Body Scrub – £4.00 (Superdrug)
Mix & Fizz it up! Bring the pamper party to your bathroom with this exfoliating mix and Fix Espresso Martini Coffee Body Scrub. It's my favourite cocktail so couldn't resist this one.