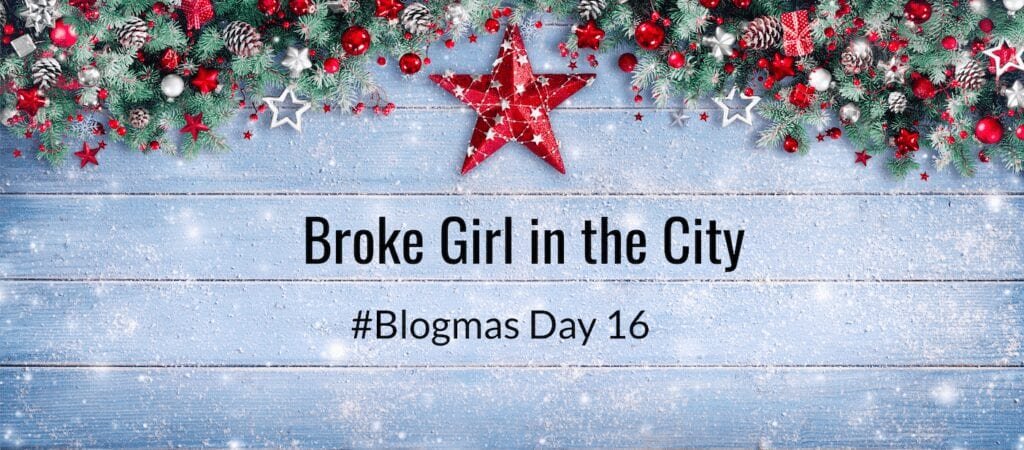 Recently I observed this poster in Simmons Bar, Farringdon. As you can see the campaign illustrates the fact that if you are not in safe situation or on a date which isn't working out, you can Go to the bar and #Ask for Angela For Discreet Help.

The poster acts as a vital life-line to someone who may find themselves in a difficult or potentially dangerous situation.
Whilst on Social Media…
Many of my friends have started to share this message on social media. Which in the lead up to the Christmas season, I think has been extremely poignant.
#Ask for Angela Campaign
'Hi I'm Angela,' the poster says. 'Are you on a date that isn't working out? Do you feel like you're not in a safe situation? Is your Tinder or POF [Plenty of Fish] date not who they said they were on their profile? Does it all feel a bit weird?
'If you go to the bar and ask for 'Angela' the bar staff will know you need some help getting out of your situation and will call you a taxi or help you out discreetly – without too much fuss.'
The campaign was brought to life by the Lincolnshire County Council and has been supported by pubs and bars this Christmas. Instigated by Hayley Child the Substance Misuse Strategy Coordinator for Lincolnshire County Council, this has been one of the best campaigns I have seen.
The poster was designed to compliment the councils NO MORE campaign, to end sexual violence and abuse against men and women. Pubwatch has also promoted it to its members, whilst other bars, pubs and nightclubs have been tweeting their support, as well as the Police.
Hayley Child in her own words:
"I devised the scheme because I recognised more people were internet dating and meeting strangers and there's still a stigma with internet dating so they were not always telling friends or family that they were going on a date leaving them extra vulnerable. I have also repeatedly had nights out where I have been harassed, grabbed and groped and felt vulnerable so it was important to put in a safety word to communicate to busy bar staff when people are at risk."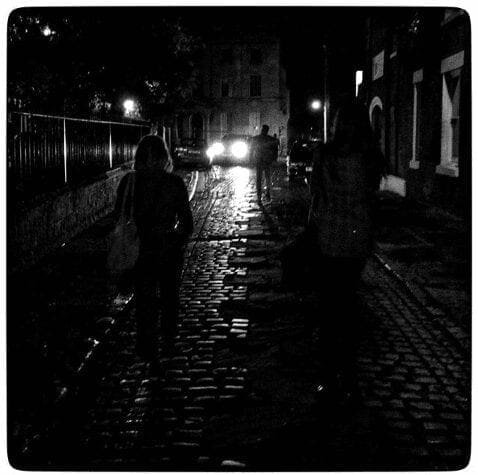 Working in bars this Christmas?
Obviously an initiative such as this will only be effective if all staff are fully aware of the campaign and have the confidence to act and support the customer if approached for help. At the moment this campaign has only just kickstarted and so all bars/clubs may not be aware of this campaign yet.
So if you are ever in a a situation where you feel threatened, scared or uncomfortable then please make the Bar Manager aware. Anyone who is in a management position will be able to deal with your situation. If needed they can help you out of the building without being followed or pursued.
Hayley has very kindly provided short document, which can be utilised by pub and club management to provide guidance to staff and can be found on the Pubwatch website .
Advice for Staff using 'Ask for Angela' Poster scheme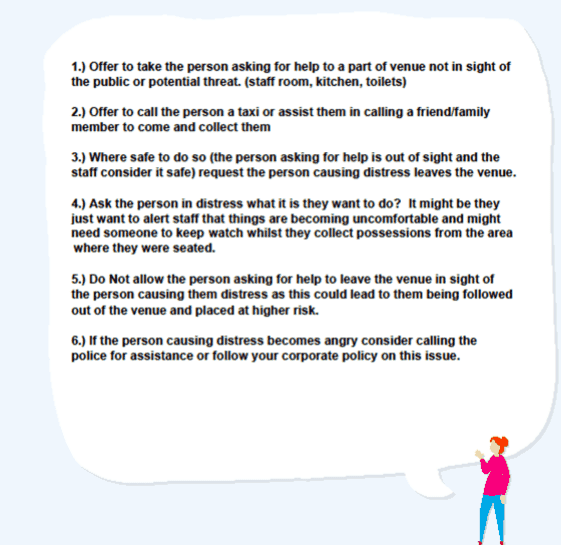 Meaning behind #Ask for Angela
Angela was named after 'Angela Crompton' who was a friend of Hayley's best friend. Angela was tragically murdered by her husband Thomas Crompton. Having witnessed the devastating effect this had on those who loved her, the campaign was a tribute to Angela who died.
Thomas was found guilty of manslaughter rather than murder and jailed for seven and a half years. According to the BBC coverage, during a nine-day trial, the court heard witness statements describing Mrs Crompton's troubled life and stormy relationships with several male partners.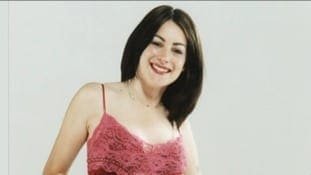 "During the court case it felt that Angela herself was on trial, and in many ways that has been the hardest part for us."

Statement from the family
In his trial, Thomas cited that he had done this due to a lack of control. How anyone can justify killing someone with a hammer as a lack of control during an argument is beyond me. Not only that. Thomas left her to die, but his workmates returned with him to the scene of the crime and called an ambulance. She later died in hospital two days later.
"This was a brutal attack on someone Crompton claimed to love. Violence is never a good resolution to an argument and this is a tragic end to this couple's relationship, leaving their children and families devastated"

Detective Chief Inspector Neil Firm, of Norfolk Constabulary
#Ask for Angela is part of a #NOMORE campaign to end sexual violence and abuse of women.
#Ask for Angela goes global
What's incredible about this campaign is that Hayley has recently come back from Sydney where the scheme was launched in 1,000 bars! Hayley is truly an inspiration to us all and shows how one simple idea can have a lasting effect on girls and women everywhere.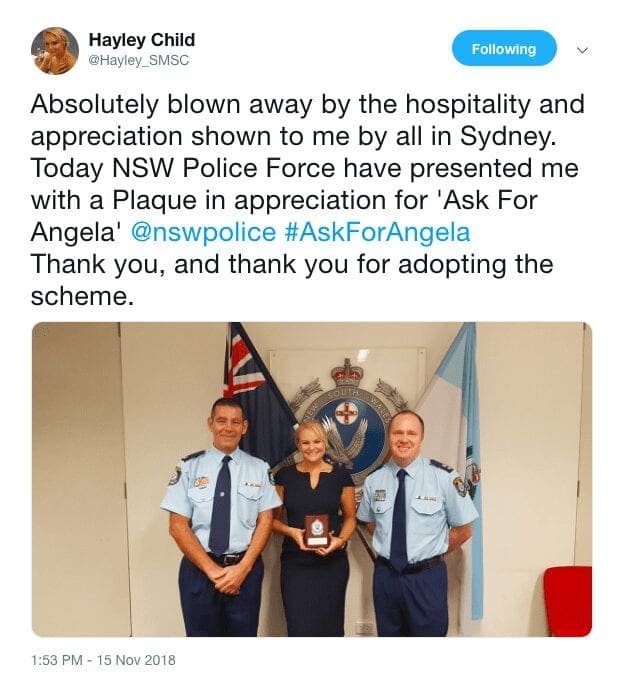 Stay safe this Christmas
With all the Christmas and NYE parties, it is increasingly important to look after your personal safety. I have been in situations where my every move was being monitored by a date and getting a message to someone wasn't a possibility. So having a subtle campaign code where that person can be transported to safety within venues is amazing. I have been grabbed, groped and hassled. I have also been followed out of the pub by a man wouldn't let me go.
So let's support the #Ask for Angela and share details of this campaign so that other women don't have to fear for their safety on a night out.
Stay safe this Christmas. #Ask for Angela