Hello July – I love the Summer!
I haven't written a personal blog post in a while. I have been so busy with work that each time I write a blog post, it's always to write about something that's happening in and around the city or about life in general.
Summer is always a time to take stock of life; enjoy time with friends and family before setting new goals and resolutions in September. I still work in academic years after all of this time. There are so many things that I want to do this summer without, of course, it breaking the bank!
I have been working very hard over the last few months, putting on a series of events which have been very successful. So, it's time to take time off and relax. Catch up with life, and of course, write, write!
Fox House – Spain
I haven't been on holiday since I started my current role last January. I have travelled to Copenhagen through work and Bournemouth to see my family. So you can imagine how excited I was to be spending some time away at Casa Fox.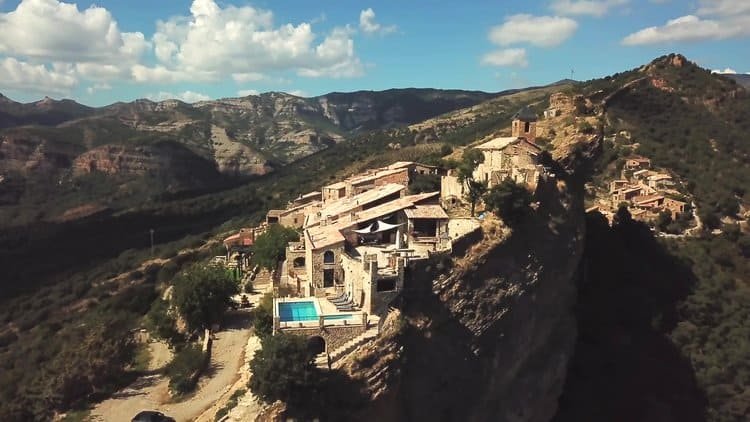 Paradise on earth
My lovely friend Laura owns Spain's best-kept secret (so far) – Fox House. It truly is paradise on earth. Fox House is a beautiful medieval venue nestled in the Spanish Pyrenees. Something which could sit quite easily in the Game of Thrones but with all the modern trimmings for an idyllic stay. Laura celebrated her birthday recently, and a number of us all flew out to be with her. I met such an amazing group of people, ate the most incredible food, chilled out during the day and then chatted by night. Some cava may have been involved. It is good for the soul to take time away from the city.
Home – South London
I moved house recently to Norwood. South of the river. It's so friendly, with great amenities (Aldi is so close and cheap!). I am also within walking distance from the train station. I pick up the City Thameslink in the morning, which means a short commute into the city overground through London Bridge and Blackfriars. I have been incredibly lucky to have lived with my best friend from school this past year and a half since my boyfriend, and I split up. Now I live in a shared house with someone I used to live with for 2 years at University. I feel like I have gone completely full circle in life and am spending time again with people I have known and loved for years, which is incredible. Lucky me!
Meet Up – UK Money Bloggers
I finally met up with members of the UK Money Bloggers Group recently, of which I am a member. An incredibly inspirational group of fellow bloggers started by Andy Webb, who runs Be Clever with Your Cash. I love the group because everyone inspires and supports one another. I love blogging, but it often feels like you are not doing enough if this is not your full-time role (and even if it is). It's difficult to keep going when life gets in the way; deadlines at work, long commutes, and stuff! However, this group always inspires me to keep going and offers great wisdom along the way. Meeting everyone showed me that everyone has their own personal journey and story to tell. A fabulous summer evening in the park, swapping stories and top tips!