Interview with Eve-Yasmine, talking about her new single and music video for 'The Healer'
Headliner at The O2 Academy Islington just before lockdown; a gig which was a resounding success. Music Artist and Songwriter Eve-Yasmine just announced her music video release for her new single 'THE HEALER' premiered on Complex UK.
Hailing from North-West London, Eve-Yasmine collaborates with Los Angeles based music producer sen.tris to unveil her new R&B/Rap driven single 'The Healer'. Watch the magical visuals here '' Eve-Yasmine – The Healer Official Music Video ''
Featuring a London flow, mystical Hip Hop vibe and incredibly catchy chorus hook –
"Here we go again, another guy wants me healing" her empowering lyricism and melody skills shine bright. Set in the Moroccan lounge 'SOUK' Eve-Yasmine plays a fortune teller in the music video directed by Award-Winning Director Sebastian Krolak and starring rising actor Axel Nu.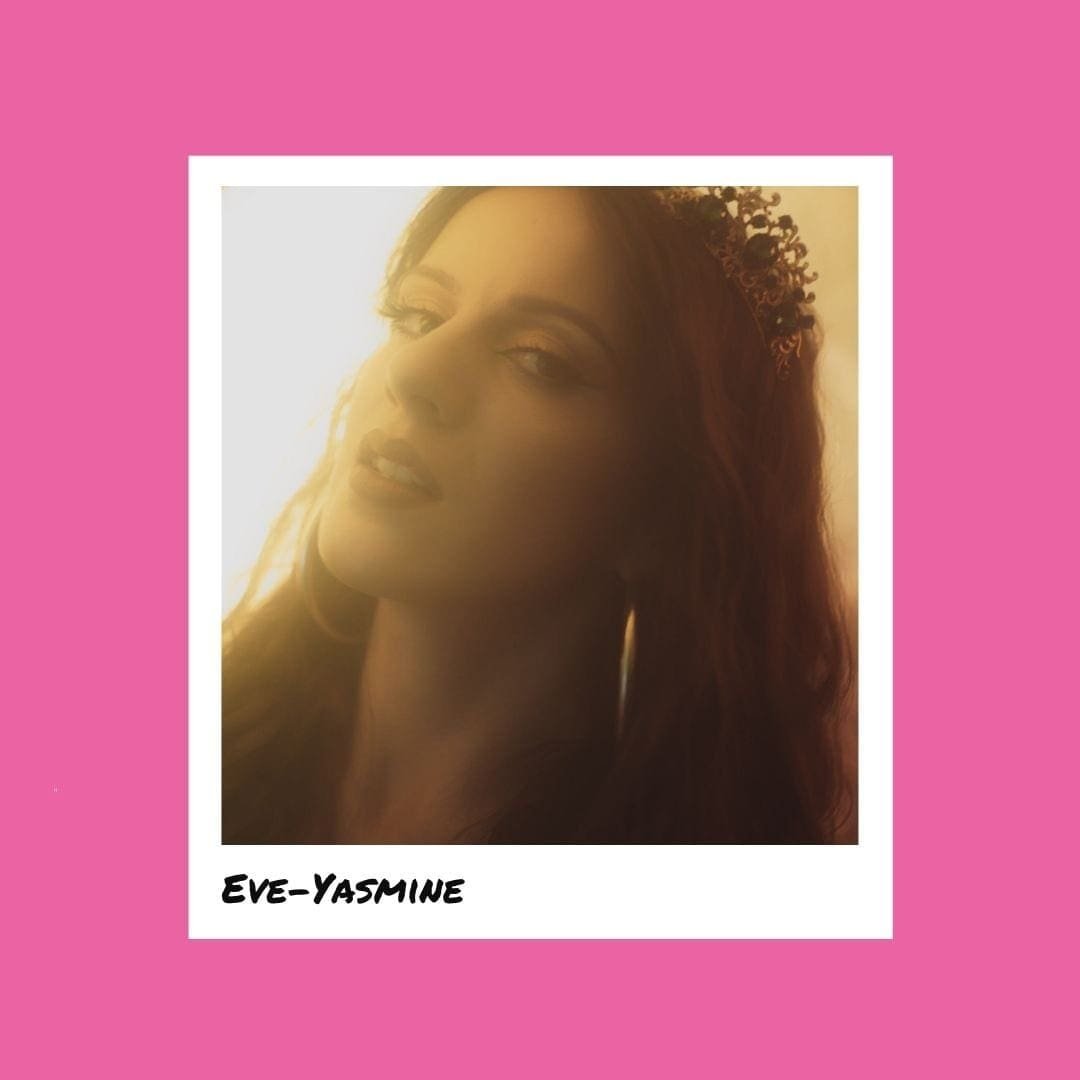 Interview with Eve-Yasmine
I wanted to catch up with Eve-Yasmine to talk more about her new single and video for "The Healer" and find out how life under lockdown has been for her.
You have just released "The Healer". Can you tell us more about this new single?
It's a song about recognising your self worth and natural healing powers, how you attract those that need healing. It focuses on not giving your feelings once again to someone who hasn't resolved some issues they have before approaching you.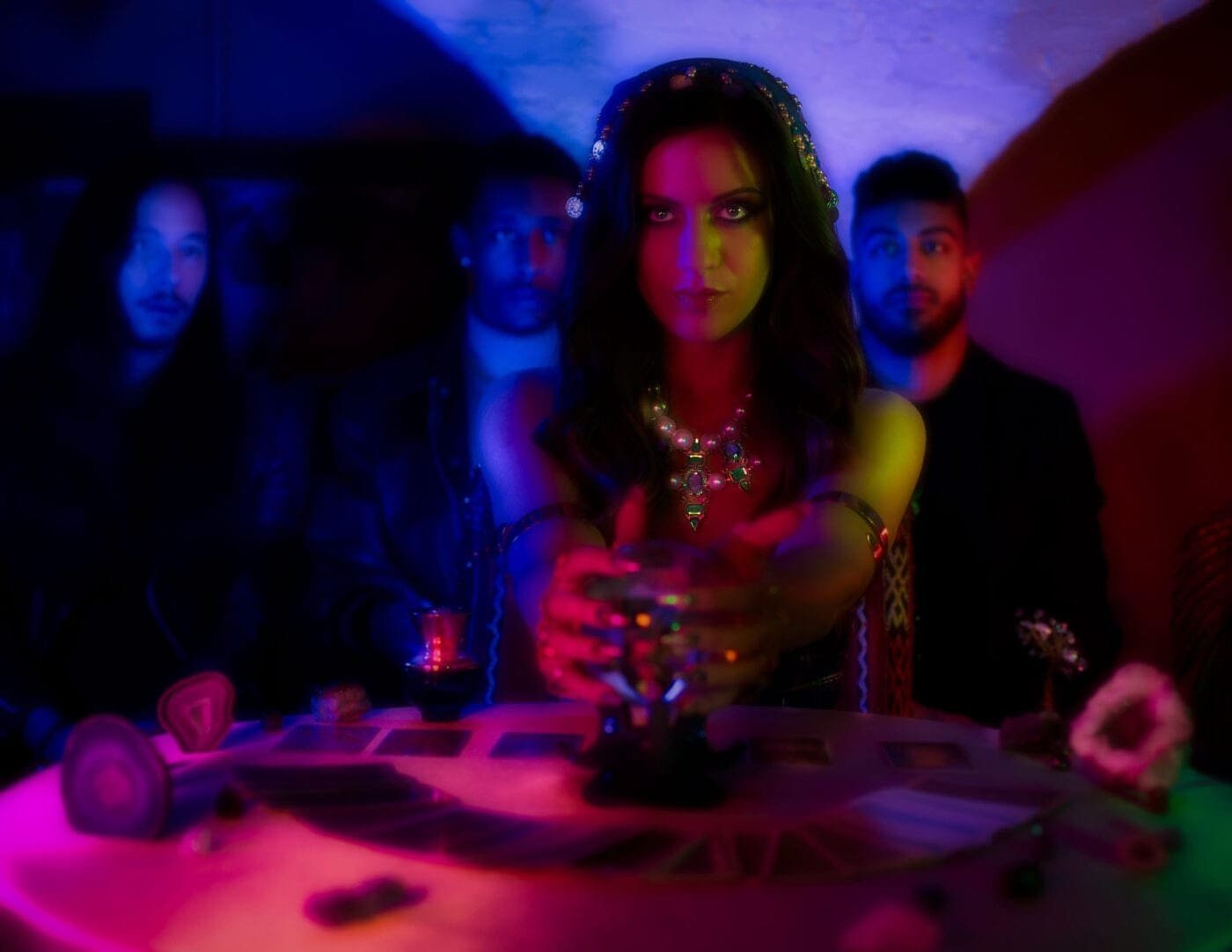 The video is set in the Moroccan lounge 'SOUK'. You play a fortune teller in the music video directed by Award-Winning Director Sebastian Krolak and starring rising actor Axel Nu. Tell us the storyline?
So I really wanted to get super creative with this one! One day the idea of playing a fortune teller, someone who can sense bad/off energy came into my head – I thought it would be a really cool way to represent the song. I told Sebastian Krolak about this concept and he built on it with some incredible ideas too! It was a great combination of our mystical and horror worlds combining together! SOUK was the perfect place to shoot, especially with the North African decor and moodily lit lounge it helped bring the story to life even more. Their food is DELICIOUS btw!
Axel Nu, D'nieccio Mitchell, Parsa Zadrafiei played the 3 different guys to come to visit the Fortune Teller. They are all multi-talented friends of mine – Axel is currently working on some amazing acting projects, D'Nieccio's background is in dance and fashion, he's so talented and Parsa we went to college together, he is also an amazing music artist. So definitely check out all their work!
The other shots were shot in my bedroom! We covered all the walls and floor with black material, hung fabric from the ceiling. I cut up gems from a handbag I had and sprinkled them over the floor – complete DIY approach aha!
You collaborate with Los Angeles based music producer sen.tris to unveil your new R&B/Rap driven single 'The Healer'. What was it like working together?
It's been such a cool experience, we haven't even met yet this has all been via Zoom! He's a wiz at what he does and works FAST! We're also working on some new fire releases together. I can't wait for you to hear them!
We have been a huge fan of your music. How would you say your music has changed over the last year.
Thank you so much! Through lockdown I have pushed myself to try styles I have always wanted to, to express myself in different ways, to push myself as a writer. I've found myself rapping more and this has definitely reflected in my music. I'm going with the flow and what feels aligned to me. Lyrics wise I'm also freely writing about different topics too, I'm enjoying doing and sharing that.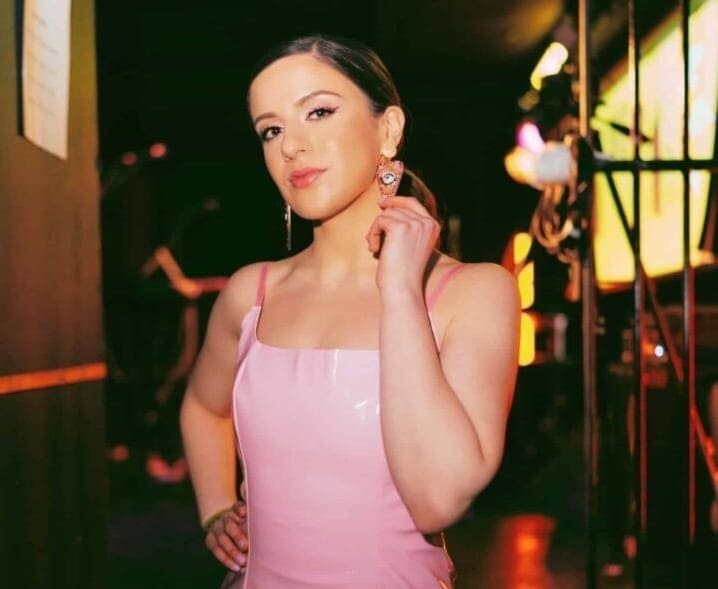 Your debut headline show at the 02 Academy was probably the last show I attended before lockdown. Have you been performing this year still?
Virtually yes! Various IG Lives, most recently I performed as part of 3G Treatment's Redemption festival. One of the best parts has been performing with my Dad from my room for all this live streams, it's given us the opportunity to jam together more, I'm really grateful for that.
Can you tell us more about what's been happening this year?
I have so many songs in the works!!! A few are completely finished, the rest are written – I just need to save up to fund the recording, mixing, mastering, visuals etc! So expect LOTS MORE music. I would love to do some collaborations too, stay tuned.
How has this past year under lockdown been for you?
Ups and downs but overall a lot of growth. I'm so glad we're coming out of it now though, I really miss people!
What are your favourite things that you can't wait to visit in London?
My birthday is coming up so I've just been looking up some outdoor restaurant spots! I'll be so happy once music venues can reopen and being able to see friends in indoor spaces too!
When we come out of lockdown, what are the 3 things you can't wait to do again?
Gym, see friends and potentially perform live outside!
What is your top tip for living your best life?
Focus on having a solution driven mentality it will help sooo much!
What are your plans and ambitions for the rest of 2021?
The Healer
Write and record my debut album! Travel (if we can) and do things that make me happy! If there's one thing lockdown has brought to our attention is we need to look after our mental health and take care of ourselves. 🙂
Eve-Yasmine
I loved watching Eve-Yasmine play her debut headline show at The O2 Academy Islington last March. It was an important gig for Eve-Yasmine, as all of her friends, family and supporters came together to watch her on stage. A performer who is so incredibly talented, you will be blown away by her voice when you listen to her sing.
Eve-Yasmine is full of jewels – she sings, she raps, she writes – trilingual-y. Her debut Frenglish EP 'Femme Fatale' featured her breakthrough single 'Glow Up' gaining traction from SBTV, ThisIsRNB, multiple BBC Radio stations, Noctis Magazine, LinkUpTV and praises from various DJs on Twitch.
The comedy skit she did with Michael Dapaah where they sing Glow Up together currently sits at 300,000 views.
BBC introducing artist – BBC Asian Network's Spotlight artist – MOBO Awards UnSung Top 20 finalist – Public vote winner of episode 2 of BBC Radio 1 Xtra's DJ Ace's TheVocal Elections.
Follow Eve on Socials:
Instagram | Twitter | Spotify | Youtube | Facebook | Tik Tok