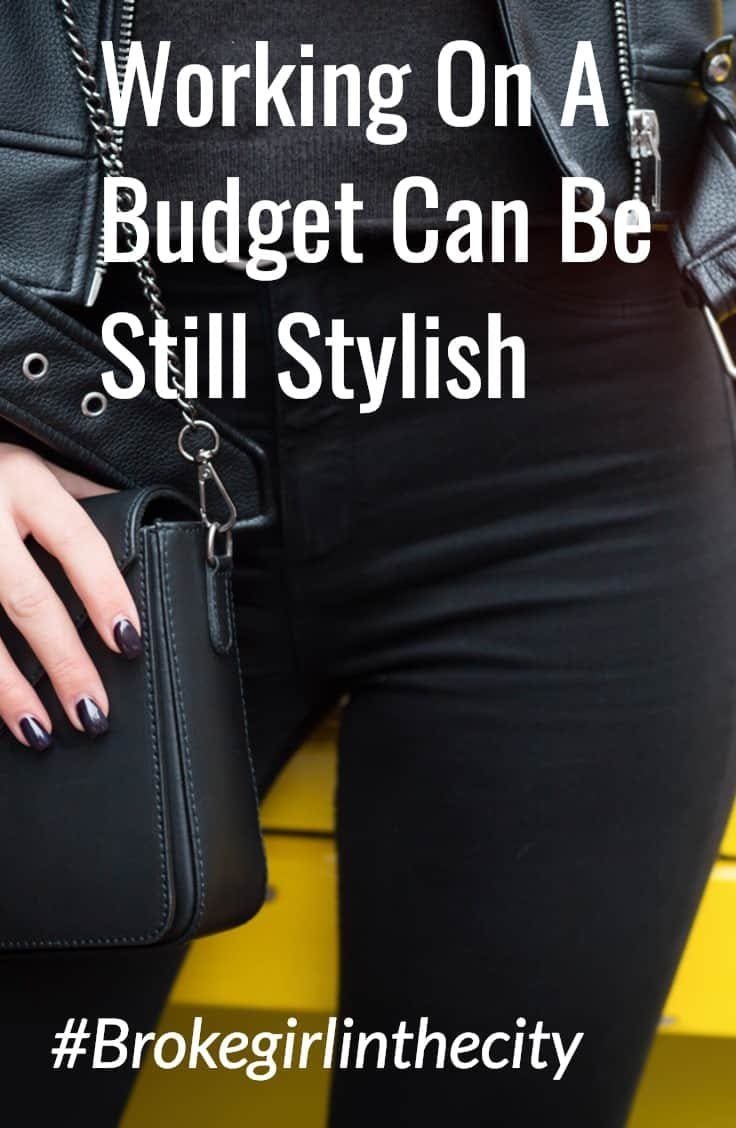 Vicky Layton from Tees and Fears – A Blog About Fashion, Life And Everything In Between – has shared her top tips with us on how to look amazing on a budget.
It can be expensive trying to keep up with the latest trends, even when shopping online. Though you want to recreate the newest looks you've seen on the catwalk, your budget can't cover the price tag that comes with it. It's a common problem for every modern fashionista. However, you don't always need to spend a fortune to update your wardrobe. You can create beautiful looks on a shoestring budget!
1. Shop Savvy
We've all fallen in love with an item of clothing in the shop but are quickly disappointed when we see the price. Why not be patient and wait until the end of season sale? You can still get your hands on all the clothing you love but for a fraction of the price! Don't forget there are always guaranteed sales in January, Black Friday, Cyber Monday as well as many other points throughout the year. If you don't like the idea of rifling through the rails then take your search online where you can grab some amazing pieces without the crowds.
2. Thrift Shop Shopping
You may surprise yourself with what you can find in thrift shops if you really take the time to look. When it comes to thrift stores, location is everything. So take yourself to the more upscale side of town where you could even get your hands on some designer clothing at ridiculously cheap prices. You're not always guaranteed to find everything you like in your size, but even an oversized muscle fit hoodie can be tailored with a sleek belt.
3. Minimalism Style
If you don't want to spend all your wages on the new season's clothes but still want to spice up your wardrobe, then why not try a minimalism style? Buy some key garments that will be easy to mix and match, each time creating a chic and stylish look. You can layer up with accessories like jewellery or a classic black handbag to take the outfit to the next level.
4. Repair What You've Got
Instead of throwing away a pair of faded black jeans and buying a brand new pair, consider giving them a makeover. Black dye is easily available online, it's safe to use and will have your jeans looking completely brand new in no time. Simply follow the instructions. Alternatively, you can use simple tools such as a lint roller and fabric shaver to get your clothing back to tip-top condition. Saving money while keeping your clothes looking great.
5. Start sewing
You can start upgrading your clothes with a few simple amendments. For example, sew on badges can still create a fun and unique look! Grab your favourite pair of jeans or jean jacket and browse the internet for badges to sew into it. Even if you don't feel comfortable with sewing, you can easily get hold of some iron-on badges to make the process quick and simple. Other additions include a fringe, pom-poms and tie-dye.

Working On A Budget Can Be Still Stylish
Who said you can't be fashionable on a budget? Follow our simple tips to update your wardrobe without emptying your piggy bank. Dress for less this season, without compromising on style.