ANNA WOLF is ready to claim the space of complex and compelling artist of 'Romance is Born'
Anna Wolf is ready to claim her space as a complex, compelling, globally relevant artist with her new EP, ROMANCE WAS BORN.
The five-track release eludes easy classification, with the South African-born, London-based artist moving with conviction through music that is dramatic and orchestral (Dreaming Again), hushed and textured (Can I Get High on You?), visceral and kinetic (Heaven Breathes Out) and other-worldly and rhythmic (Vegas).
Available on all streaming platforms from 30 July 2021, ROMANCE WAS BORN includes the first single, Gong, which was released earlier in 2021. Together with its accompanying video, the song earned critical acclaim for its moody, dark and unforgettable sound and visuals.
Indeed, it's this combination of her singular music with different elements of artistic expression that ensures Wolf stands out; that enables her to inhabit the worlds of both conceptual art and pop, with her songs ready to transport listeners, fill the dancefloor and climb the charts.
"In so many ways my creativity starts from a visual impulse that then starts fluttering through the music," says Wolf. "The songs on the EP contain imagery and stories that surfaced within me and found expression in, first my demos, and then with Matthew (Fink) who is truly like a wizard in the studio."
Already the songs on ROMANCE WAS BORN have been earmarked for inclusion in a feature film which will simultaneously see Wolf taking on her first significant acting role.
The next single, CAN I GET HIGH ON YOU? has been transmuted into a video that is the most visually stimulating work Wolf has ever produced. Its extraordinarily affecting visuals echoing the push and pull that is the signature of her songwriting – and acting as a shortcut into the intimate world that Wolf is creating and evolving.
The song was produced by Matthew Fink and tells the tale of a toxic relationship and how one's mind can get webbed in patterns of thoughts. By using the perfect amount of movement through instrumentation, Anna explains that Matthew knew what this body of work would require.
In the music video, produced by South African director Christell de Wet (KLAK), we see Anna gasping for air and out of the murky water, a swan appears to be born out of Anna's mouth. The grace and white feathers of the swan represent new life, the change that death brings and the gratitude that one experiences when loss is felt.
Wolf has mined a thrilling visual and sensory world
Throughout her artistic incarnations – including the award-winning Tailor – Wolf has mined a thrilling visual and sensory world. It's no surprise that her songs, among them Shaped Like A Gun and Wolf, have been the inspiration for choreographers on shows like So You Think You Can Dance (USA) and are utterly transporting when performed live by this accomplished musician.
Anna's songwriting itself has earned Wolf international acclaim
Including seeing her become the first South African to win Unsigned Only's Grand Prize in 2019 for the song Believer. Wolf beat out almost 6 000 entries from more than 100 countries worldwide to be named the winner by a judging panel that included Garth Hudson (The Band), Taj Mahal, Aimee Mann, O.A.R., Sanctus Real, Bow Wow, Boney James, Ruthie Foster, and Robert Smith (The Cure).
Although constrained by pandemic times, Wolf is already eyeing a set of festivals and solo shows as the world opens up to live music again. Among these is HOT VOX presents at Old Queens Head (London, 2 September 2021).
"I am excited about releasing this body of work into the world," says Wolf. "It was made in a state of presence, with no expectations, and that helped me manifest the songs. But it was also created with real intention – and that is to create music that connects the dots for other humans.
I want my music to give artistic shape to all of our life's journeys, which are not fixed. I aim to get to heart of the story, to seek the truth and to manifest authenticity and I am excited about people joining me on this journey – whether for the first time or with those who have been with me through its unfolding."
Follow Anna: Facebook | Instagram @realannawolf | Twitter: @realannawolf | YouTube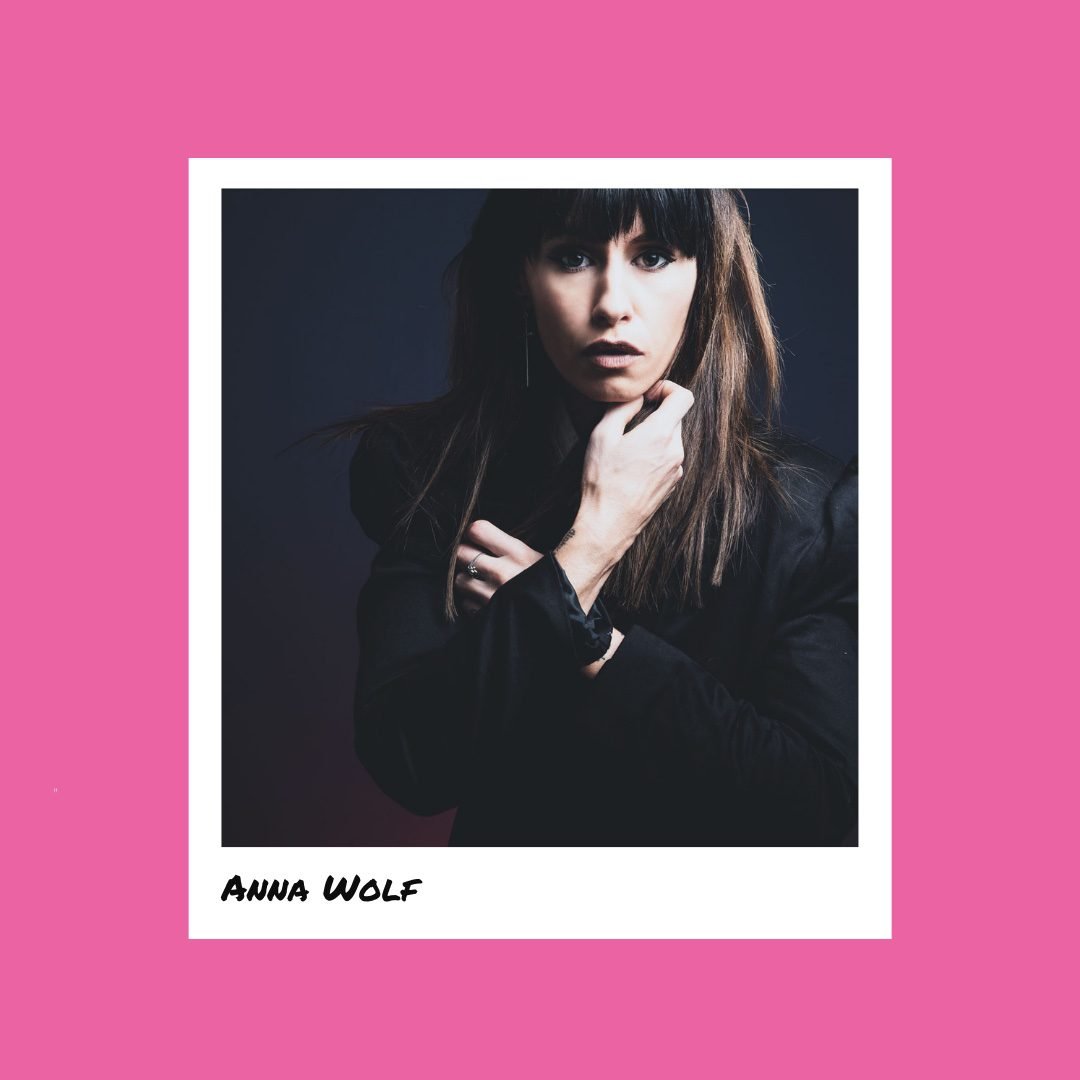 Interview with Anna Wolf
You have just released your EP 'Romance Was Born'. Can you tell us more about it?
Romance Was Born tells the tale of the questions we as human beings pose upon ourselves and upon others. Life is full of contrast and this body of work is how I view the world within all its beauty.
How would you describe your music to someone?
Cinematic, raw and visceral.
Can you tell us about your music background and who influenced you?
I come from a background filled with various dynamics. My home life was frequently under the momentum of negativity which posed me the opportunity to escape and to use music as a tool to forget about my troubled home.
I often get asked if I am classically trained as my live performances showcase various facets of operatic styles of singing. I did however not study music and signed my first record deal at age 14. All my opportunities organically unfolded to where I find myself now.
All life's "dots " have connected me to this space, to this sound.
What have you been focusing on during lockdown?
Which Lockdown? There have been so many. Overall, I continued living a healthy lifestyle. Exercise and eating nutritional foods is one of my main priorities. Not being able to play shows allowed me the opportunity to become still. I recorded the EP just before the pandemic so I have been lucky enough to work on the rollout of this body of work, making sure it reaches as many people as possible.
You are based in London – what are your favourite things about the city?
My favourite things to do would be to walk in Bushy Park and read a book at some coffee shop. I am a coffee snob so anywhere that I can find some great coffee, I am in.
You grew up in South Africa… what was good about that?
It is a broad question with many possible answers, as I lived there for 30 years.
If I can refer to one particular aspect. It would be that it's where my family still resides and where I met my husband. South African culture is beautiful and I miss the seasons, particularly summer.
As we are easing out of lockdown, what are the 3 things you can't wait to do again?
Nothing in particular.
What is your top tip for living your best life?
Live.
What are your plans and ambitions for the future?
I refrain from living a life where I am driven into a mindset of "the future". All I know is this. If I don't start living in the present moment. I will forever be in a space of past and future, and this is no way to live.