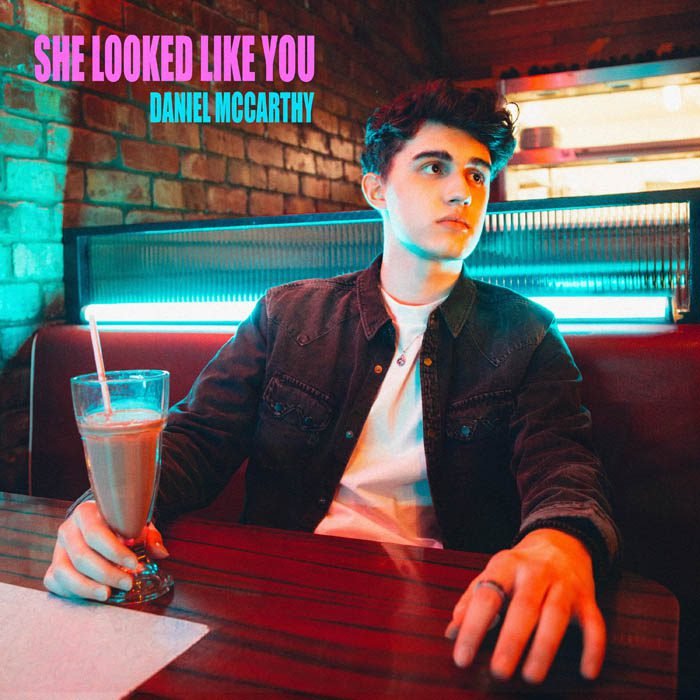 Daniel McCarthy – "She Looked Like You"
Daniel McCarthy is a young, prolific singer-songwriter from London UK whose artistic star is on the rise. Daniel's music is catchy and pop-driven in form but also packs a powerful emotional punch both lyrically and thematically as he explores eternal relatable universal themes of anxiety, friendship and love. Daniel releases his new single "She Looked Like You" on 6th August 2021 across all the usual download and streaming platforms.
Daniel's musical aspirations were formed at a very young age; attending choir at school whilst playing the guitar and being classically trained on the piano. Inspired and already musically ambitious, Daniel decided to sell his childhood belongings on eBay to raise money to buy a mic and some basic home recording equipment! Using his dad's old Mac he then set out to learn music production and started writing his own original pop songs. Impressively, he now produces all of his own material, influenced mainly by Billboard 100 hits.
Daniel's incredible musical journey has seen him work for a musical legend: Madonna!
In November 2018, Daniel and other members of his choir were selected to sing on two songs on Madonna's iconic 'Madame X' album. The experience was both exhilarating and unique: the star was generous and lovely to the group and even posted a clip of the session on her social media (which Daniel has kept on his Instagram profile ever since). Daniel, as part of his choir, had been in recording studios many times, to sing on TV shows and major films such as Last Christmas and Bohemian Rhapsody, but that was an important session because, not only did he meet and work for the huge icon that is Madonna, but her producer Mike Dean was also there. Daniel was already aware of Mike Dean's work with other stars such as Travis Scott and was paying a lot of attention to the production of the songs, but that session made his fascination with pop music and the production of them even stronger.
In early 2019, during a family crisis, Daniel went more heavily into his own world of song-writing and disappeared into his makeshift studio in the family attic, both to escape reality and to find solace in music but also to create music to lift his family's spirits during this dark time. This was followed by the 2020 Covid-19 lockdowns where Daniel spent the whole of the year writing and recording, fine-tuning his skills and gaining his confidence as an artist. The resultant tracks were professionally mixed and mastered and include the brand-new single.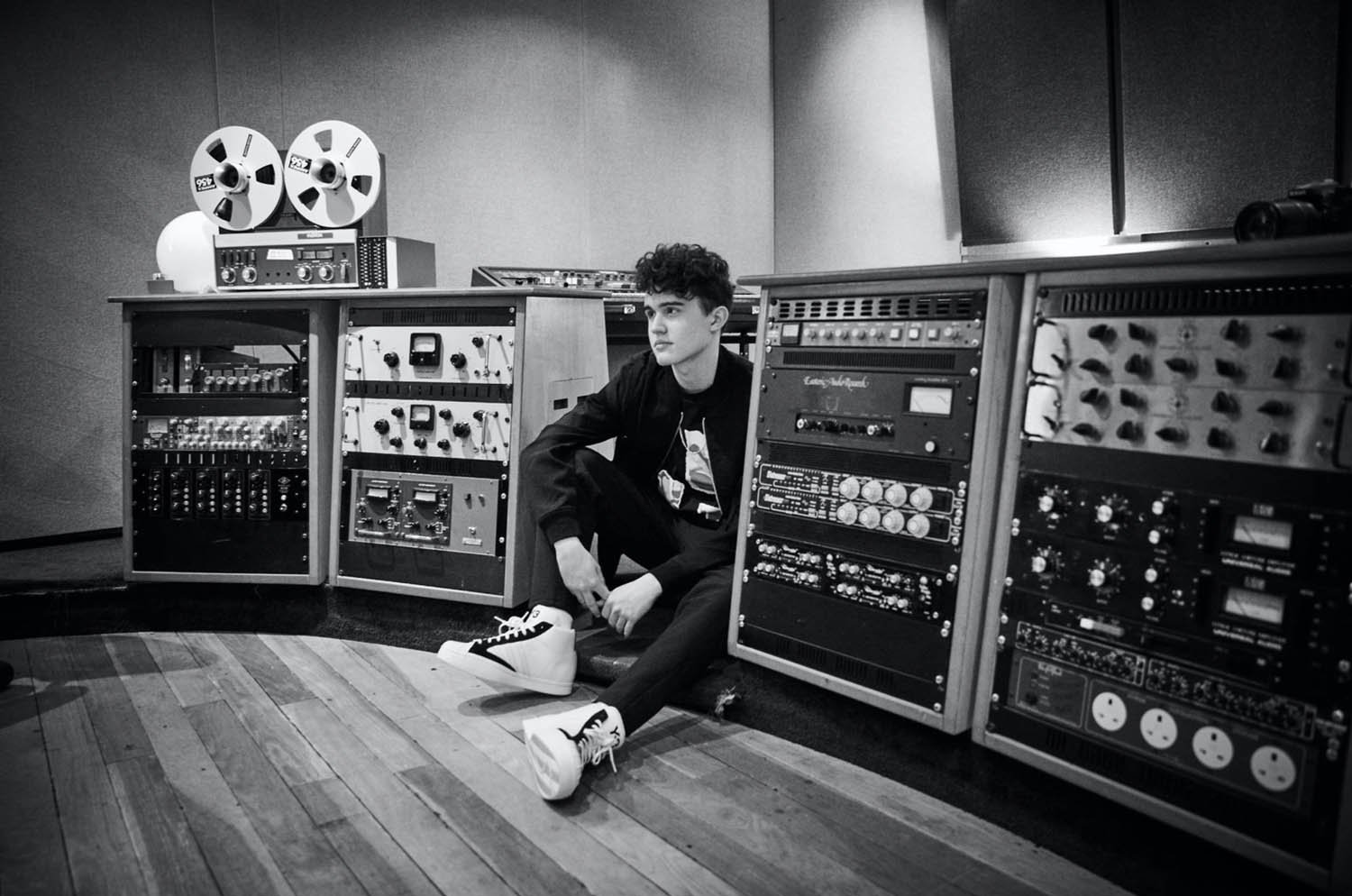 "She Looked Like You" is a well-known theme of love lost and maybe found again!
Boy gets dumped by a girl he really likes, but he is too proud to beg for a second chance. So, he starts dating a 'lookalike'. Word gets around and the ex-girlfriend thinks she may have made a mistake and confronts the boy letting him know that she's hurt by his actions. He holds his hands up and admits that perhaps he too has made a mistake and had not meant to hurt her. Daniel got the idea from TikTok where there was a craze of boyfriends 'accidentally' mistaking the girlfriends with their girlfriends' twins! He says,
"It all looked staged, of course, but it gave me the idea for this song. I thought it would be cool to write a fun song about a boy trying to forget a girl by dating a girl that looks just like her! It sounds like a crazy and contradictory thing to do because surely that would make it even harder to forget the original girl!".
However, he insists that far from being cynical, he purposefully ends the song in an ambiguously 'hopeful' way, leaving it an open possibility that perhaps the original couple may get back together. Indeed, the music video, set in an American style diner, builds on this 'hope' with a further 'twist'. The twist being that the original girlfriend tries to look like the lookalike to get the boy back!
Daniel McCarthy may still be young, but he possesses a real maturity of talent and musical ability that belies his years. And all the right people are taking notice…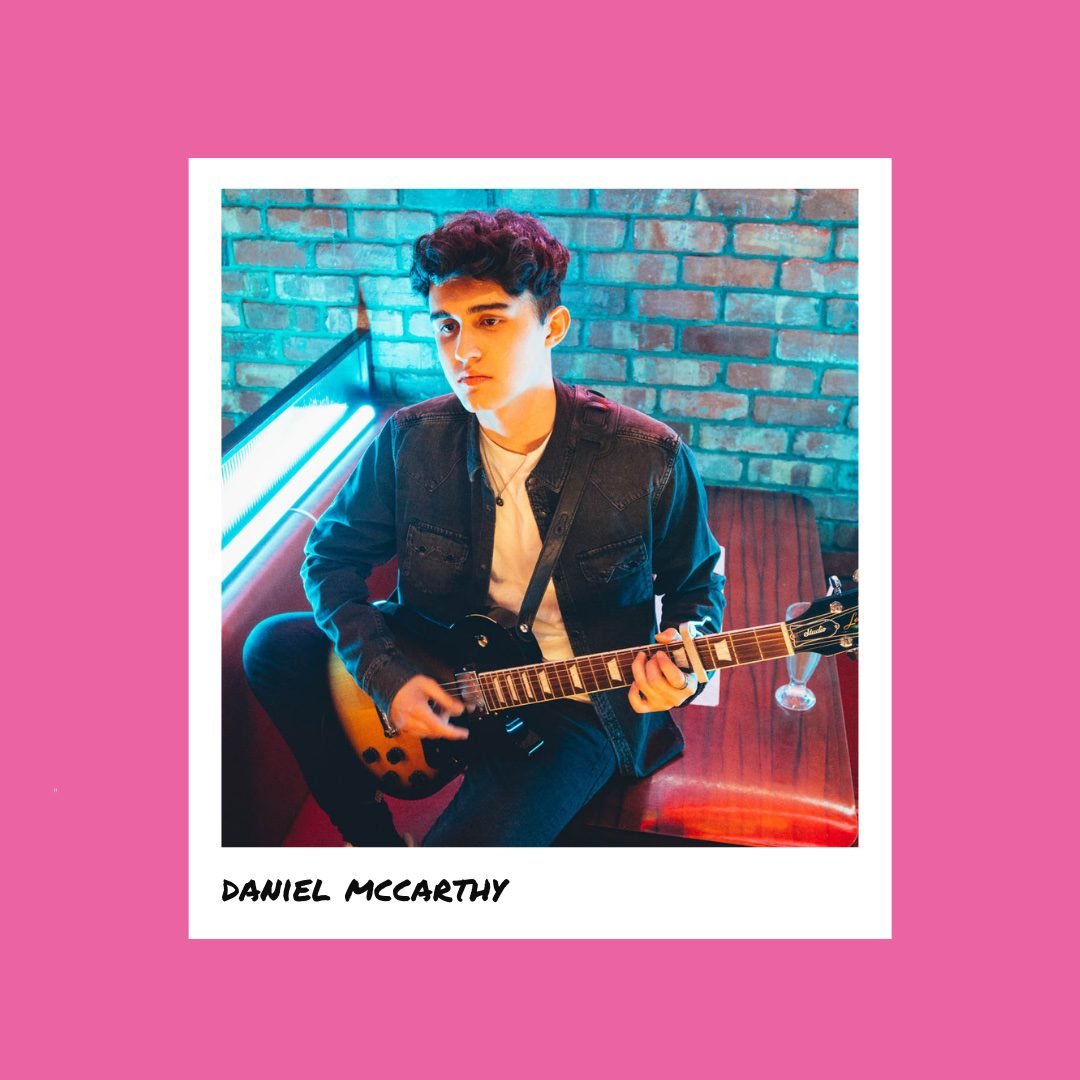 Interview with Daniel McCarthy
You have just released your single "She Looked Like You". What is the song about? What inspired you to write it?
This song is a story of taking the wrong path in a relationship and letting go of someone – but quickly realising the error of your decision when you see them with someone else, and wanting them back! I actually got the initial spark of the idea for this song from a TikTok craze of boyfriends 'accidentally' mistaking their girlfriends with their girlfriends' twins! It all looked staged of course, but once I came up with the melodic hook of the song ("I kissed her 'cause she looked like you"), then the rest was relatively easy. Also around that time. I'd been watching lots of teen dramas and old reruns of the sitcom 'Friends' (with the whole Ross & Rachel "We were on a break!" episode, where both of them regretted their respective decisions) so I knew this song would be relatable to people. But I also tried to make it a fun upbeat kinda song in the spirit of TikTok and to inject some 'hope' into the lyrics that all is not lost!
Can you tell us a little about your music career; how would you describe your music?
I am only just beginning to embark on my music career hopefully. I had released just 4 songs in early 2020 as an experiment to test things out, and then spent the rest of the year writing/finishing & properly recording 10 new songs for release in 2021 & possibly some of them in 2022. So far this year I have released four of the new songs as singles: 'Stonewall', 'Valentine', 'Friend of a Friend' and my latest single 'She Looked Like You', freshly released in August. I write pop music, but sometimes I like to incorporate a hint of other genres to give different 'flavours' to my songs. My lyrics tend to be quite emotional, often about specific situations that I hope are relatable to other young people… mainly about anxiety, friendship and love. I try to make the tunes as catchy as possible, in the hope that people will remember them.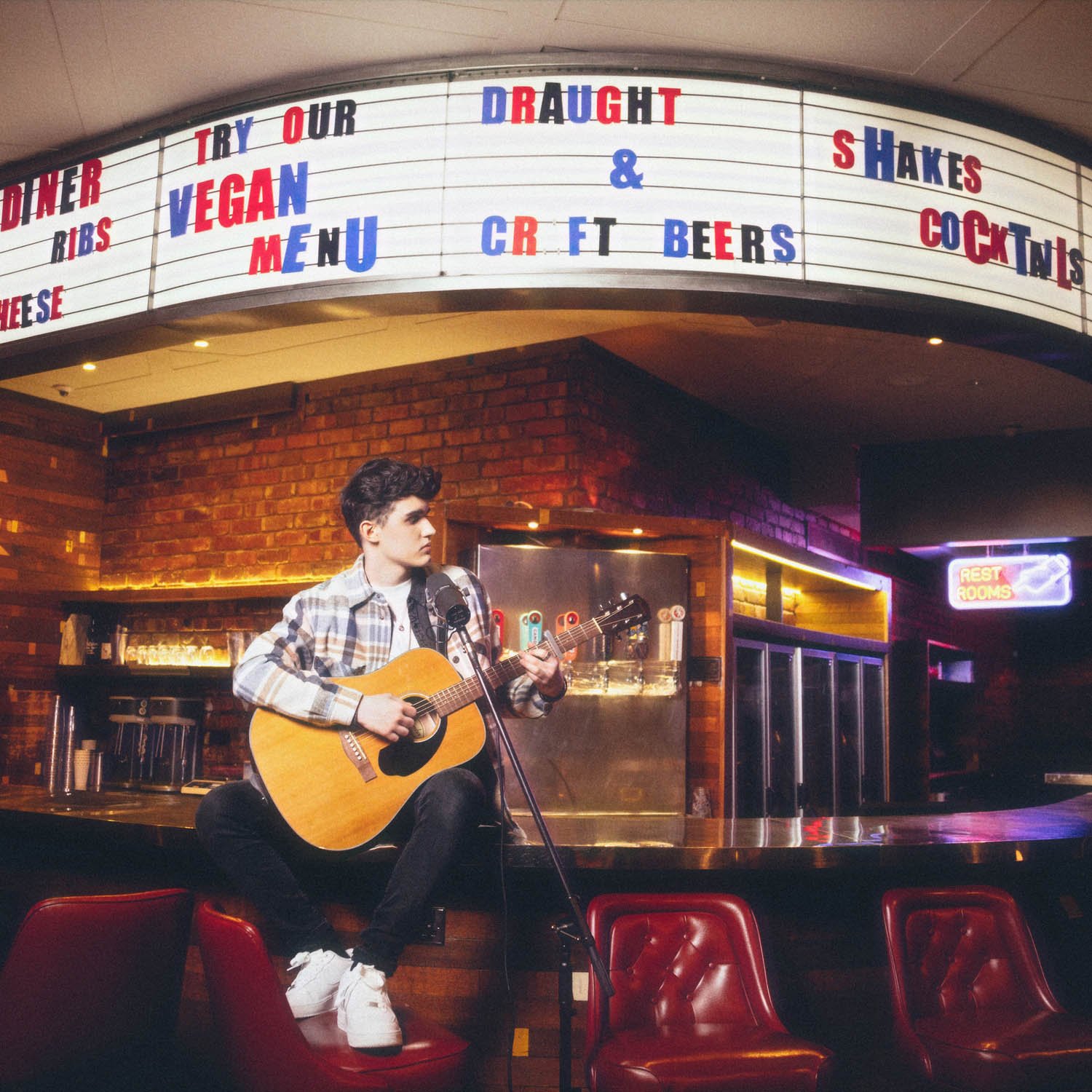 Who were your musical inspirations growing up – and your inspirations now?
I generally love any song that is beautifully written and produced, regardless of genre. It needs to be either clever, engaging. I am classically trained on the piano and I listened to a lot of musical theatre songs and classical music during my really early years. I remember being particularly drawn to film scores of old movies, such as Star Wars or Chariots of Fire between the ages of 4 to 8. But by the last 3 years of Junior school, I was listening to a lot of the latest hits in pop music (Billboard 100 songs) on Capital Radio and BBC Radio 1.
What was your experience like working with pop legend Madonna on her Madame X album?! Tell us all!
A selection of us from my school's choir was asked to go to a recording studio in Nov 2018 to do backing vocals on two of Madonna's songs for that album. About 2-3 weeks earlier, our choirmaster had told us that we would be working with a big artist, but he didn't reveal that it was Madonna until we were actually on the coach heading towards the studio! Our choirmaster duly collected all our mobile phones as we got off the couch so that we wouldn't be tempted to take unsolicited photos or videos of her during the session. However Madonna was amazingly lovely to us, and she even jokingly joined our choir temporarily and sang along with us… much to our choir master's raised eyebrow, haha! She also asked one of the studio people to record a couple of small video clips which she later put on her social media later that night.
Madonna's millions of fans saw those clips immediately and literally went crazy…they liked/shared/commented on the clips thousands of times within nano-seconds! Some of them even tried to contact some of us in the choir. It was really fun to be a part of the whole build-up of excitement to her album release, but it also helped me understand how important it is to have such incredible fans. The two songs that we sang on were 'God Control' and 'Come Alive', both of which were so awesome that their melodies were still stuck in my head for many days later.
What were the 3 things you were desperate to do as we came out of our UK Lockdown?
I actually didn't mind the Lockdown that much, as it cut out my commuting which meant I had more time to work on my music and write new songs. Like most people I guess, I did miss my friends & my extended family and not being able to go out to my favourite restaurants. But on the whole, I was pretty happy to stay at home… and save lives! 😉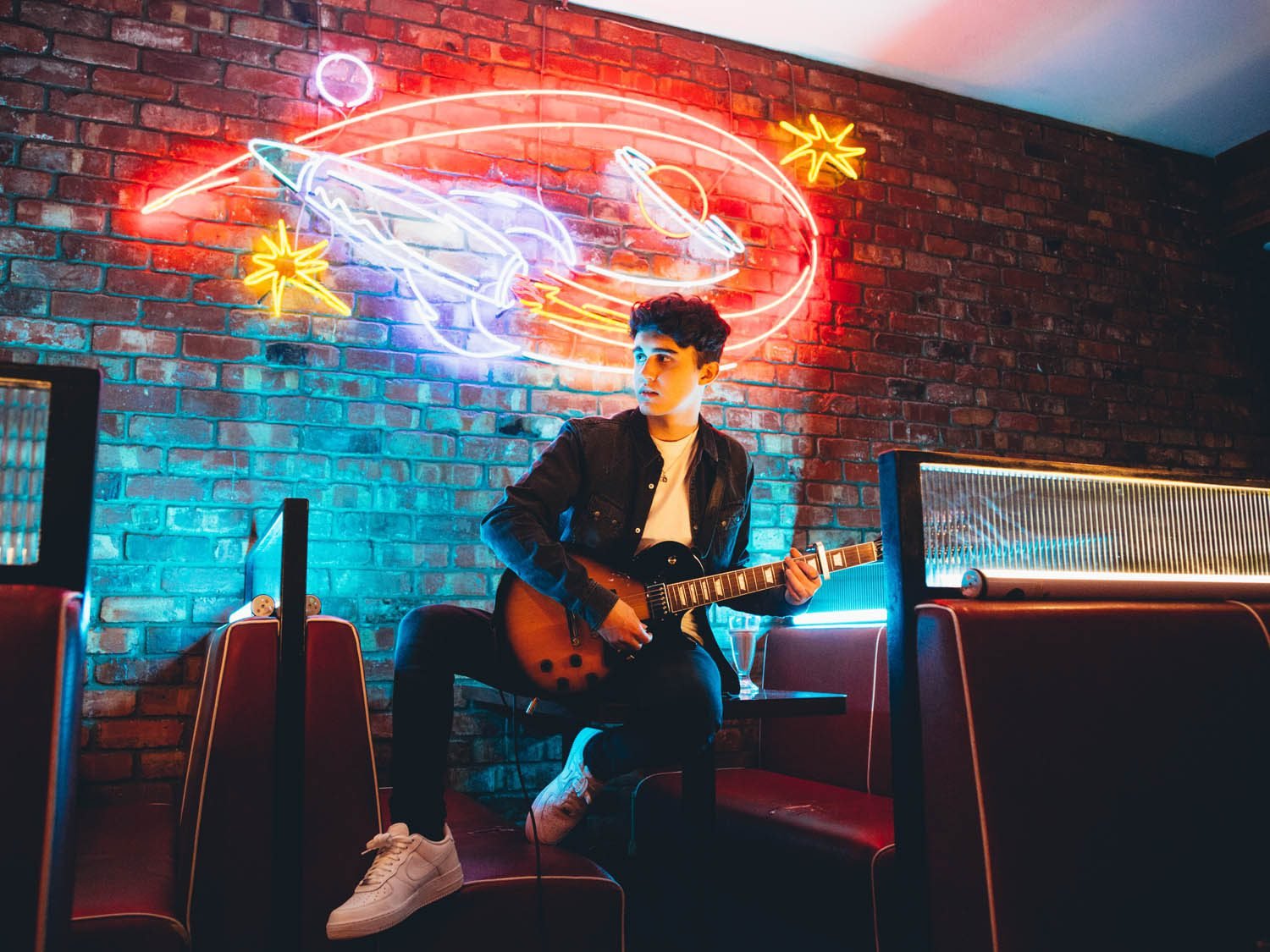 Did you spend lots of money (as most of us did!) during the Covid crisis on deliveries and things that helped lift your mood?
I bought an acoustic guitar because I didn't have one already and I really wanted to record acoustic versions of some of my songs. It wasn't too expensive (at around £80), but it sounds great. I also bought some small bits of software for my computer which I use to produce my songs at home.
You are London based. What are your favourite things about living in and around London, generally?
I was born in St Thomas's Hospital (which is across the river right opposite the Houses of Parliament)… guess you can't get more Londoner than that! But now we live in the green suburbs of London, which has its own charms. I can still be in central London within 25 minutes and I go into the heart of the city on a weekly basis. I love all the stunning architecture of London and all its theatres. My parents used to take me and my sister to see many of the West End shows when we were younger. I also like walking by the riverbank of the Thames.
I've been to the O2 many times to watch concerts and I have even seen U2 and the Rolling Stones perform at Twickenham Rugby Stadium about 2-3 years ago respectively, which was mind-blowing as both of these bands have had a huge influence on a lot of music you hear today.
Do you have any more releases on the way? Maybe an album?
Yes, I have a few more releases coming soon. As I mentioned earlier, I completed 10 songs during 2020 and I've been slowly releasing them since January 2021. Some of these songs will be included in my debut EP which I hope will come out soon. I released three songs this year prior to 'She Looked Like You' just so that I could build up a small base of listeners first. I knew 'She Looked Like You' was a good song and I wanted as many people as possible to have the opportunity to hear it when it came out. When BBC Introducing heard an exclusive preview of it, they loved it and invited me to be part of their Airwaves radio festival in May this year. I recorded a special live set of two songs just for them and it was played on-air next to songs by really major artists including James Arthur, Del Amitri and Maisie Peters. Musically speaking, that has been the highlight of my year so far!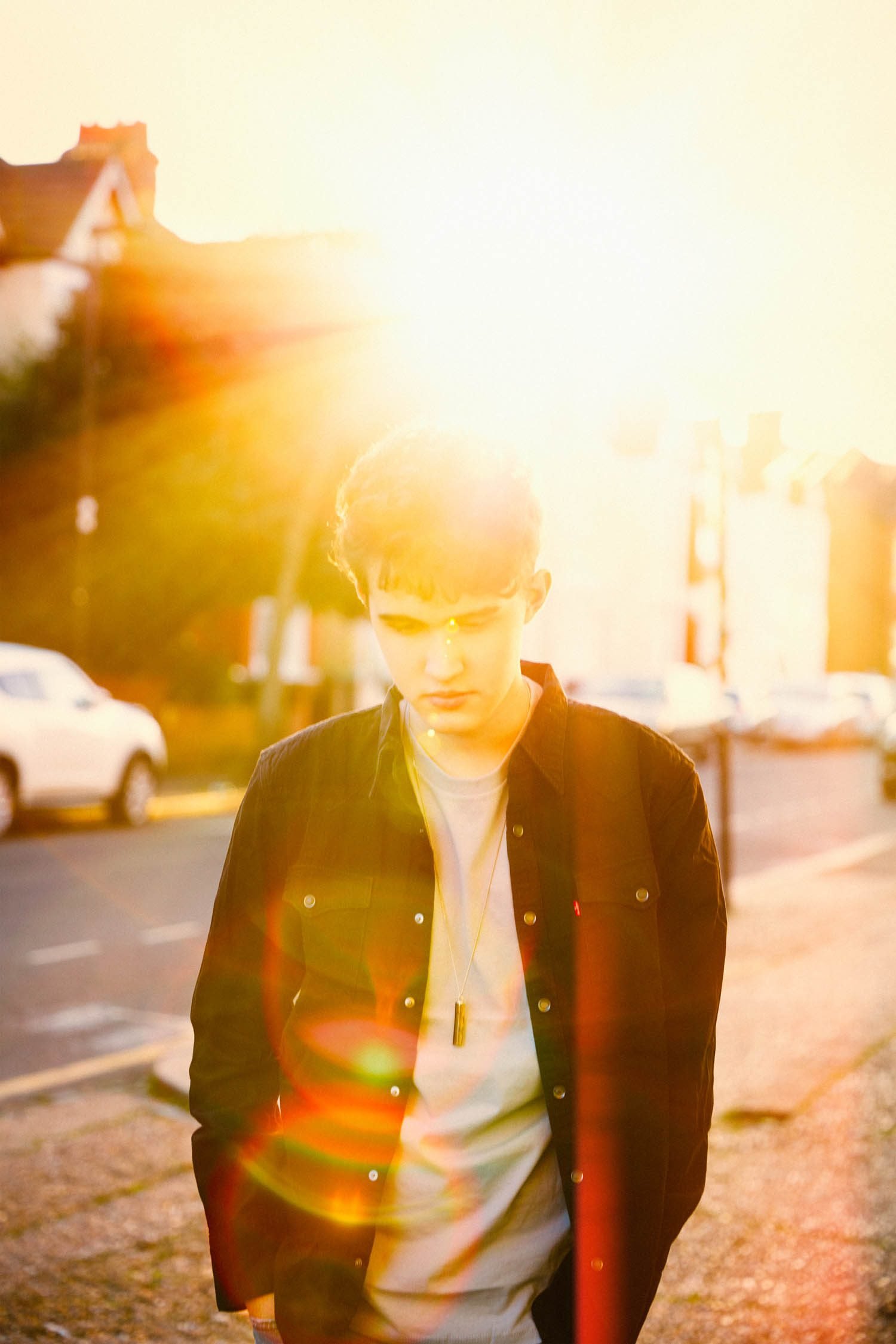 What is your top tip for living your best life?
I would say my top tip to everyone would be to find a skill (be it sport, creative or academic) that you really enjoy and are interested in. But one which you can still do by yourself if need be… music is a good example of course.
As we all saw with the Lockdown, if you have a skill that you could still be developing and enjoying even during difficult times, then life is more bearable or maybe even great! My other tip would just start doing something, even if you make mistakes at first.
When I listen to some of my earlier songs, I see so many flaws in them… of course, even at the time I knew they weren't 'perfect' prior to releasing them, but until you release them you don't fully understand what the issue was. I could have shelved them for later, but then I wouldn't have learnt anywhere near as fast as I have done.
What are your plans and ambitions for the future?
My immediate plan is to release the remaining songs I made in 2020; some of them will be included in my debut EP which will be out in the coming months. I am also writing some more new songs for 2022. Additionally, I hope to do some collaborations with other fine artists in the very near future. I try not to think or plan too far ahead. Music is a very organic thing and people's listening habits and tastes can change, including my own! So, for now, I just try to enjoy each moment as it comes.
Instagram | YouTube | Twitter | Spotify Profile