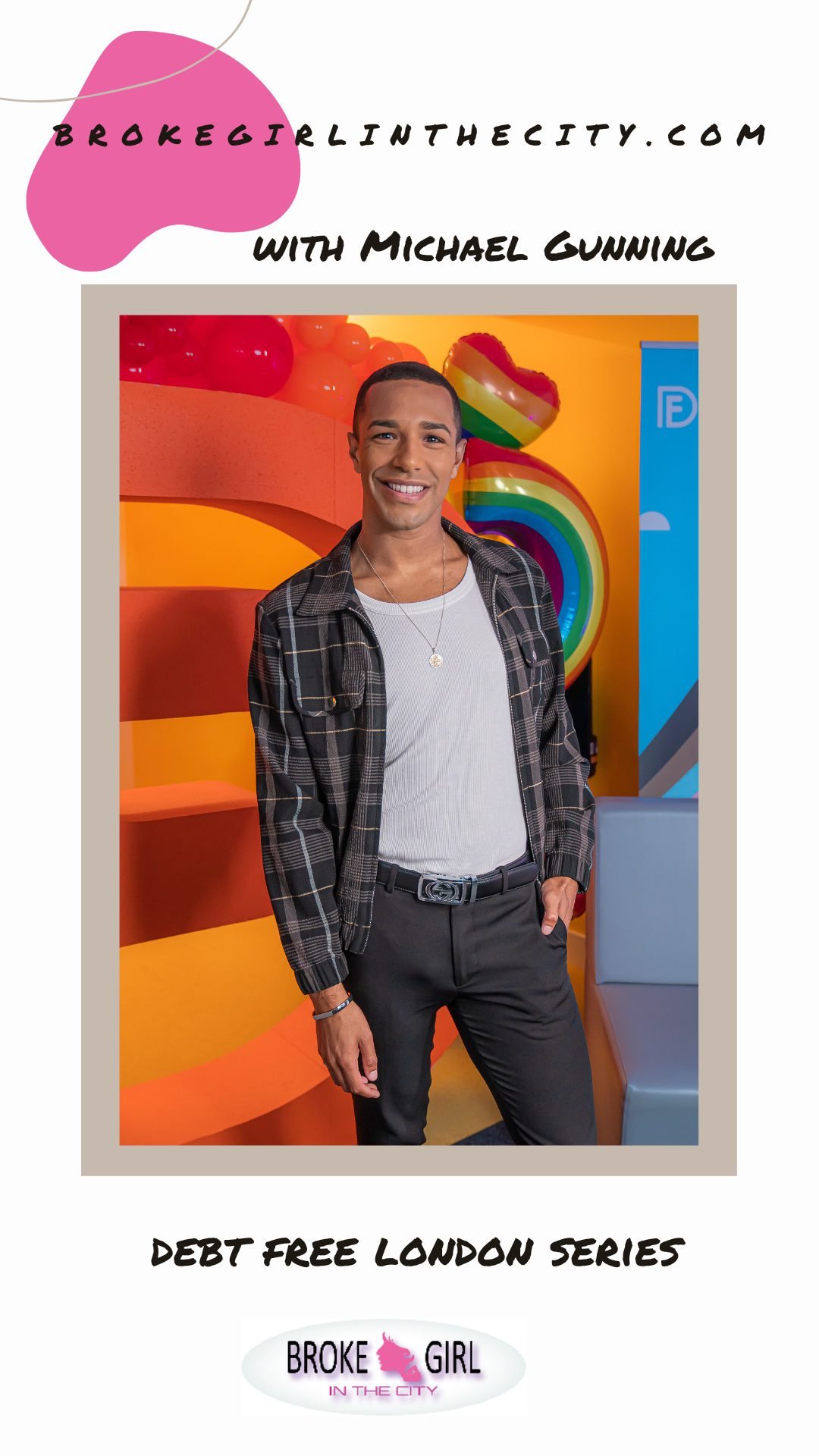 Debt doesn't discriminate. It affects people from all walks of life. The taboo about it means we are more likely to tell our pets rather than our partners about our money worries.
Broke Girl in the City spoke to Michael Gunning who is an ambassador for Debt Free London, about why he chose to be an ambassador for the launch of their new campaign and hotline for the LGBTQI community.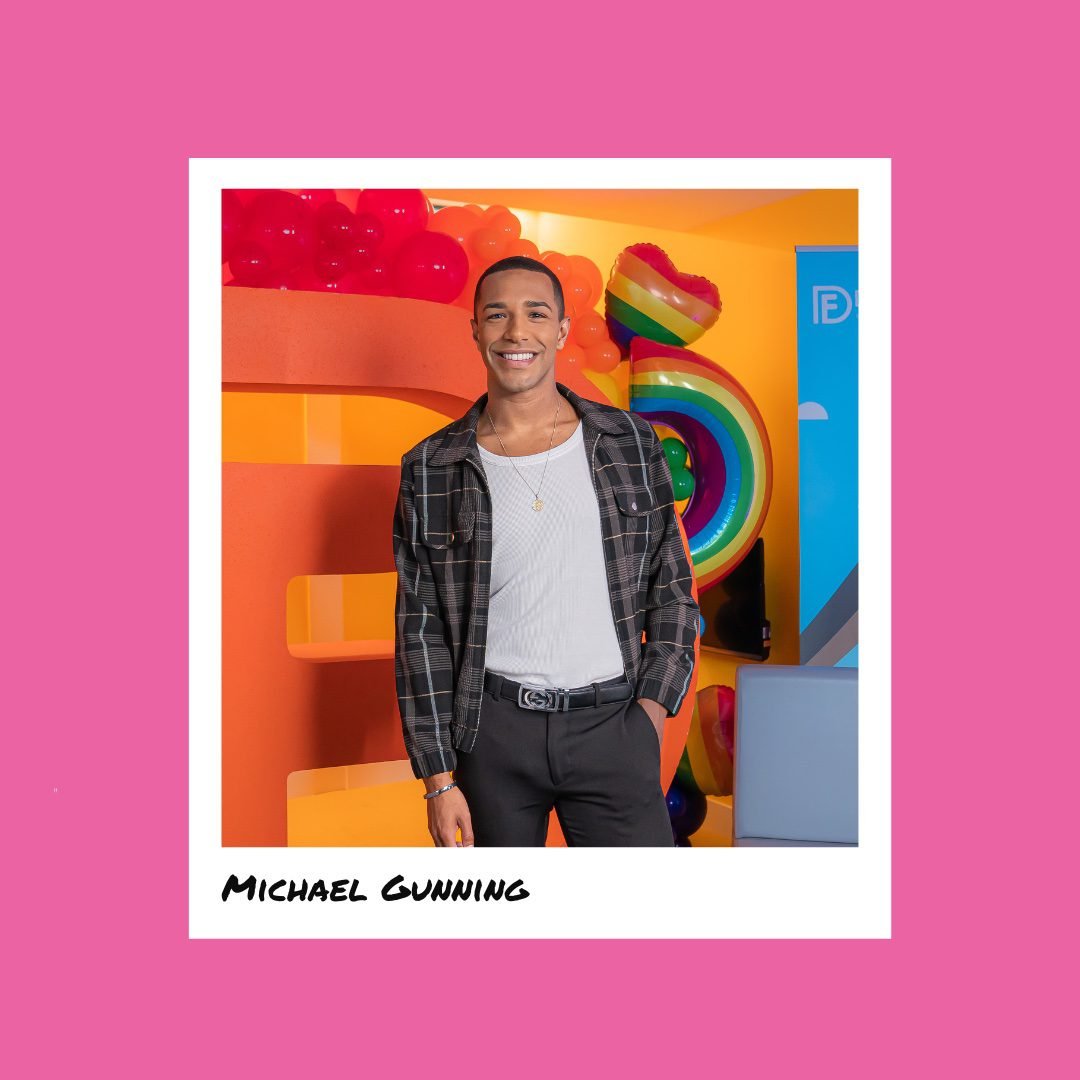 Interview with Michael Gunning, Debt Free London Series
Michael is a professional swimmer and Ambassador for the LGBTQI community in sport. Speaking to Michael was like talking to one of your best friends. We chatted about his role fronting a campaign by Debt Free London to launch a hotline number for the LGBTQI Community.
Can you talk to us about the Debt Free London Campaign and your role?
Even though this campaign has launched during Pride month – it is about launching something all year round. Sometimes I associate my struggles with coming out and suppressing my sexuality for so long, I imagine that debt to be the same. I am very lucky that I have never been in debt. You can feel really lonely and really lost. Pride and the LGBTQI Community are all about connecting with each other and uniting as one. This is giving the LGBTQI community a place and chance to unite and share their feelings.
With this helpline it is all confidential, you can share conversations that you might not feel comfortable telling the people around you. Sometimes telling somebody may give you the chance to tell someone about it, and then you might feel able to tell your close family and friends. This helpline will be the first stage. Just like sexuality. If I had a helpline like this to talk about my sexuality, where my words wouldn't get twisted and I wouldn't get anxious about what they would say, it would have helped me.
What is the importance of the helpline number and launching it during Pride month?
I have never known about or seen an LGBTQI helpline before about debt and that is what makes this so special. It gives us a voice. It allows us to talk. Sometimes you don't want to talk to people about the struggles we go through to people who don't understand. People on the other end of the phone are trained allies. They have been given LGBTQI training and ultimately we want to speak to people like that, who understand us. It is really great.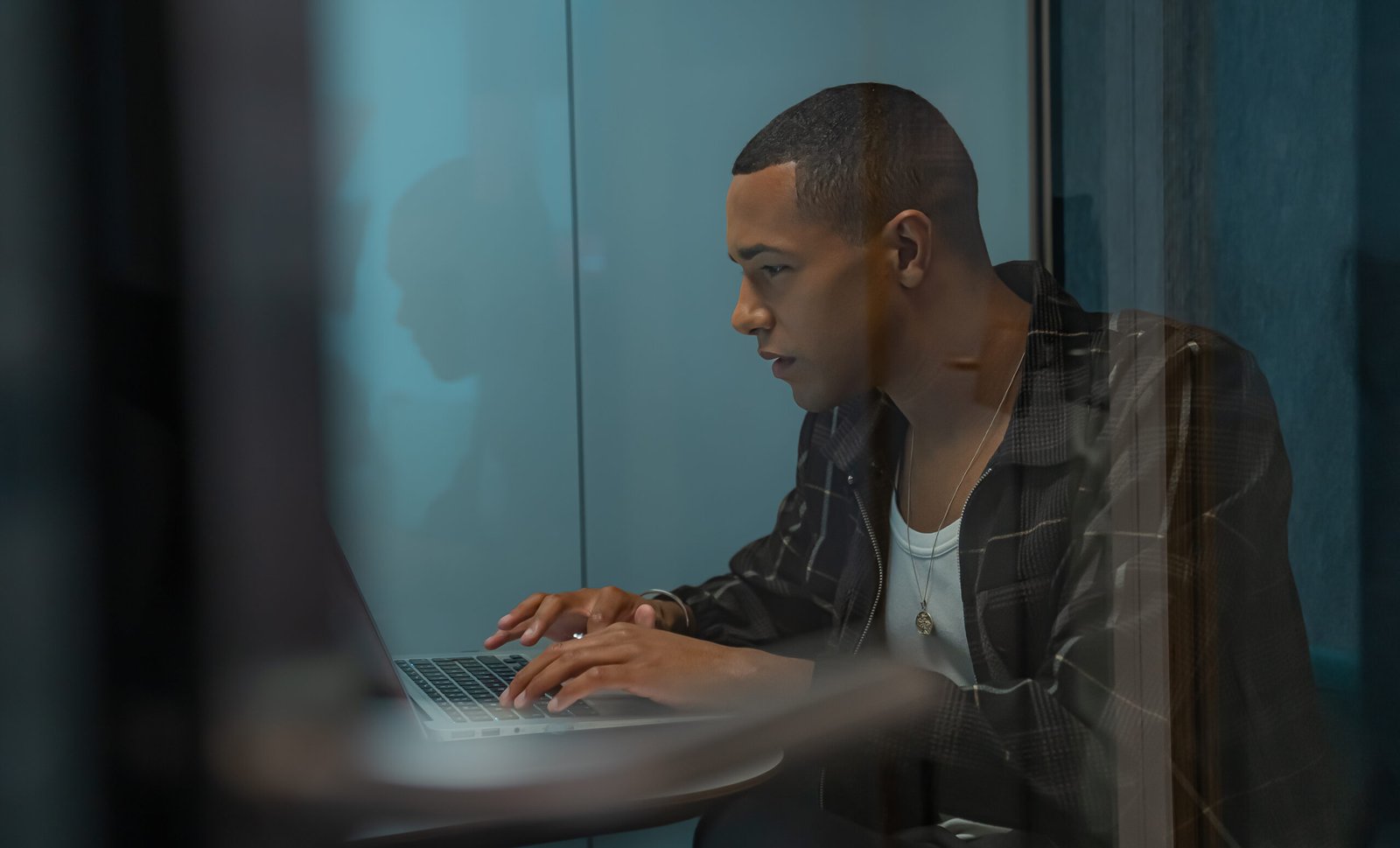 What makes this campaign so special to you?
Being your true authentic self is just amazing. In professional sports, I always felt like I had to fit in, and I didn't want to let people down. I represented Great Britain, and also Jamaica which were two different experiences because of homophobia. Sometimes you can feel alone, and having the LGBTQI community is really important. I have never been to Pride, but I am looking to go to Brighton Pride for the first time.
We discussed a mutual friend Stephen Bailey, who had been in Oslo when the incidents had happened, which highlights the importance of Pride, and that people do not feel safe.
A problem shared is a problem halved. This campaign will shine a light on the LGBTQI Community. I have never used a helpline before, but to have a helpline like this to chat through debt or general life worries. It would have given someone like me more of a chance if I had known.
What is your top tip with money?
Don't rush. Sometimes you are always chasing the perfect house or something designer. We are always rushing to fit into society. My advice is to take a step back. Don't try and fit into society. Don't rush. Live in the moment, and work out what you need. Save. As an athlete, there isn't much money in swimming.
Over the years I have always felt the pressure to buy my first house, buy that car or do different things. I am good friends with Adam Peaty, who has all the latest cars, but they don't really do anything for me. I like other things, which is ok.
What is your favourite part of London?
Stratford. I moved to London under a special performance programme. Tom was diving and I was swimming. He really helped me come out and to learn to love myself. Just being in the swimming pool in Olympic Park just has a sense of magic to it.
Thank you so much! It felt like a friend's chat.
You can find out more details about Debt Free London and its campaign here.
MICHAEL GUNNING is best known for setting numerous national records in swimming for Team Jamaica. Alongside being a well-established and successful athlete for Team GB over his competitive swimming career. Not only has he made movements for swimming in Jamaica by being crowned the 'Sportsman of the Year' in 2018. Michael is also admired in the media and entertainment world when he came out as gay. He went on to compete at the two previous World Swimming Championships in Budapest and Korea.
His career is so uniquely defined across the globe. His debut in TV made him the Caribbean's first openly gay athlete/swimmer living and training in the UK. As one of the very few mixed-race swimmers in a traditionally white-dominated sport. Michael breaks the stereotypes for many black athletes around the world. Michael uses his profile to be a regular pundit and avid speaker for sport. In conjunction with fulfilling the role of a Stonewall Sports Ambassador and confident advocate speaker for LGBTQI+ rights.
"Pride month is a special month because it allows individuals to communicate and celebrate authenticity, whilst creating a safe space for all of our differences. By sharing a problem, we automatically halve the weight it carries. There is a lot of power in unity and Debt Free London embodies the same clear message, that no one is truly alone. Everyone has their own struggles, and I'm proud to be a helping hand in supporting such a great helpline for the community this pride month." MICHAEL GUNNING JUNE 2022