Lockdown Diaries: How is your mental health?
On a scale of 1-10, how would you say your mental health is at the moment? Are you doing ok? How is your anxiety? Are you suffering from depression but don't want to bother anyone? If you are suffering from a mental health condition, are you checking in with your mental health team or Doctor? Your health is your wealth, and that includes your mental health.
What's your mental health checklist?
Are you sleeping ok? Not eating or overeating? Drinking too much? Crying all of the time? If you have a pre-existing mental health condition, it is worth keeping a spending and mood diary. Check in with yourself regularly. Lockdowns have been difficult as we feel less connected to others, but there are other advantages in that the pressures of everyday life, such as long commutes, are not there anymore.
If you need some help, please approach your GP. You can also speak to MIND or The Samaritans for a confidential chat and explore how you can be supported.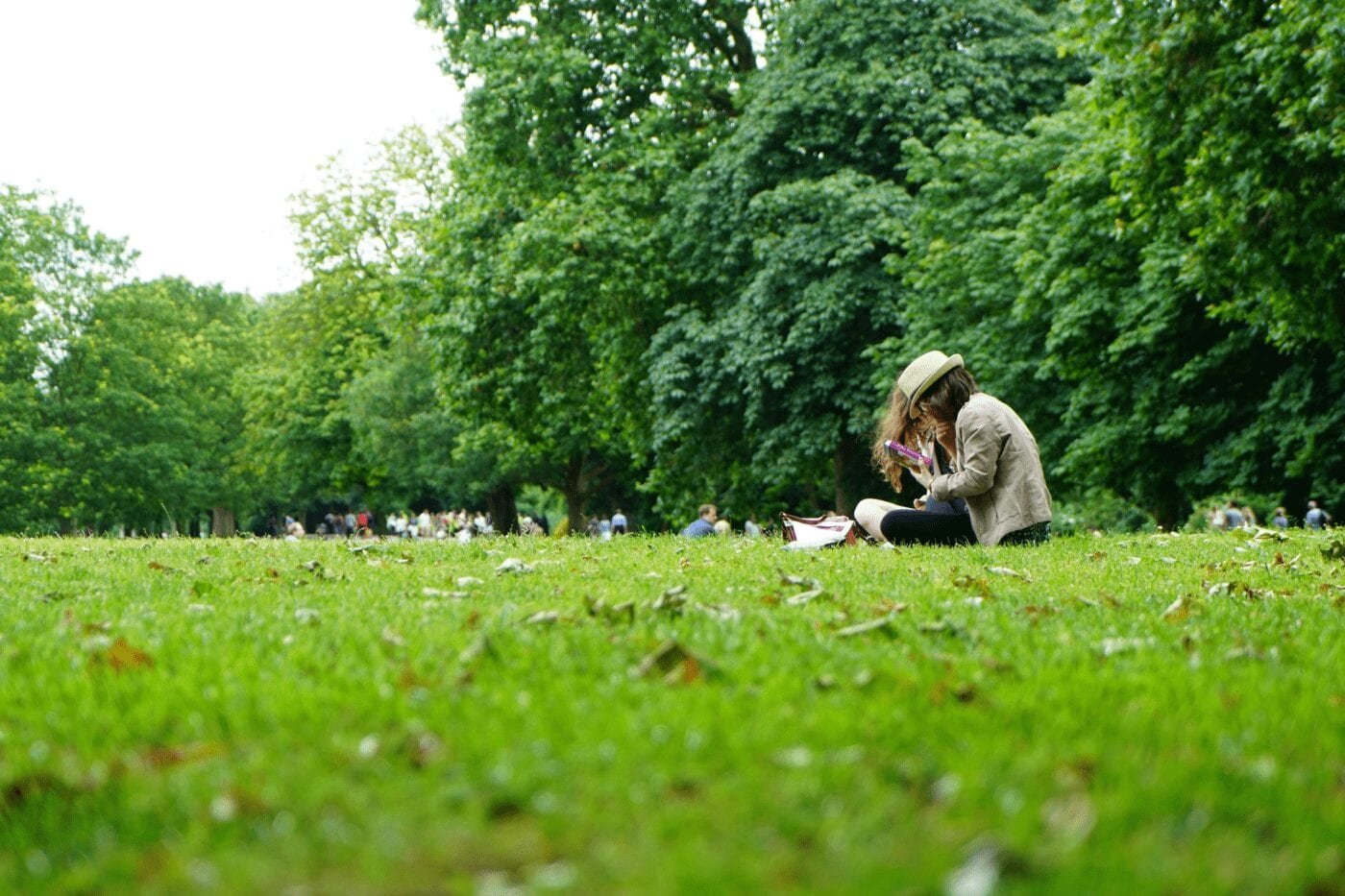 Mental Health & Nature
The theme this year is 'nature' for Mental Health Awareness Week. I have spent so much time indoors shielding, and it really hasn't been great for my mental health. I am very close to Crystal Palace Park, which is incredible. I love being outdoors, and with the weather becoming nicer as summer begins, I/we really need to get back outside again!

My Top 3 Lockdown Diaries Tips:
1. KEEP A DIARY
I always track and categorise my spending through a Spending App. If you spend money on Amazon Buys, food or alcohol to either make yourself feel better or self-medicate. Tracking your spending will reveal these dips and peaks in spending. My top tip is to separate your monies into separate bank accounts. So rent, bills, and everything you need for your 'basic needs' is in one account, where all bills are paid through direct debits. Then any spending money can be put into another account – which for me is Monzo. You can also separate this out into separate 'pots'.
2. RECONNECT WITH NATURE
I have spent so much time indoors during lockdown. Not great for both my physical and mental health. When it's been terrible weather, the last thing we want to do is go outside. We just want to hibernate, especially if we do not need to commute to work. I am trying to get outside when it's sunny and rebuild my stamina. I always feel amazing when I am outside when the sun is shining.
3. YOUR MENTAL HEALTH IS EVERYTHING
2021 stretches out before us, and again, the year starts with me living out of my bedroom, once again shielding. Many of us have been frustrated, bored and missing loved ones and friends.
Do something good for yourself each day and make your mental health your everything.
Your health is your wealth. That includes mental health.
That concludes my NEW Lockdown Diaries series!