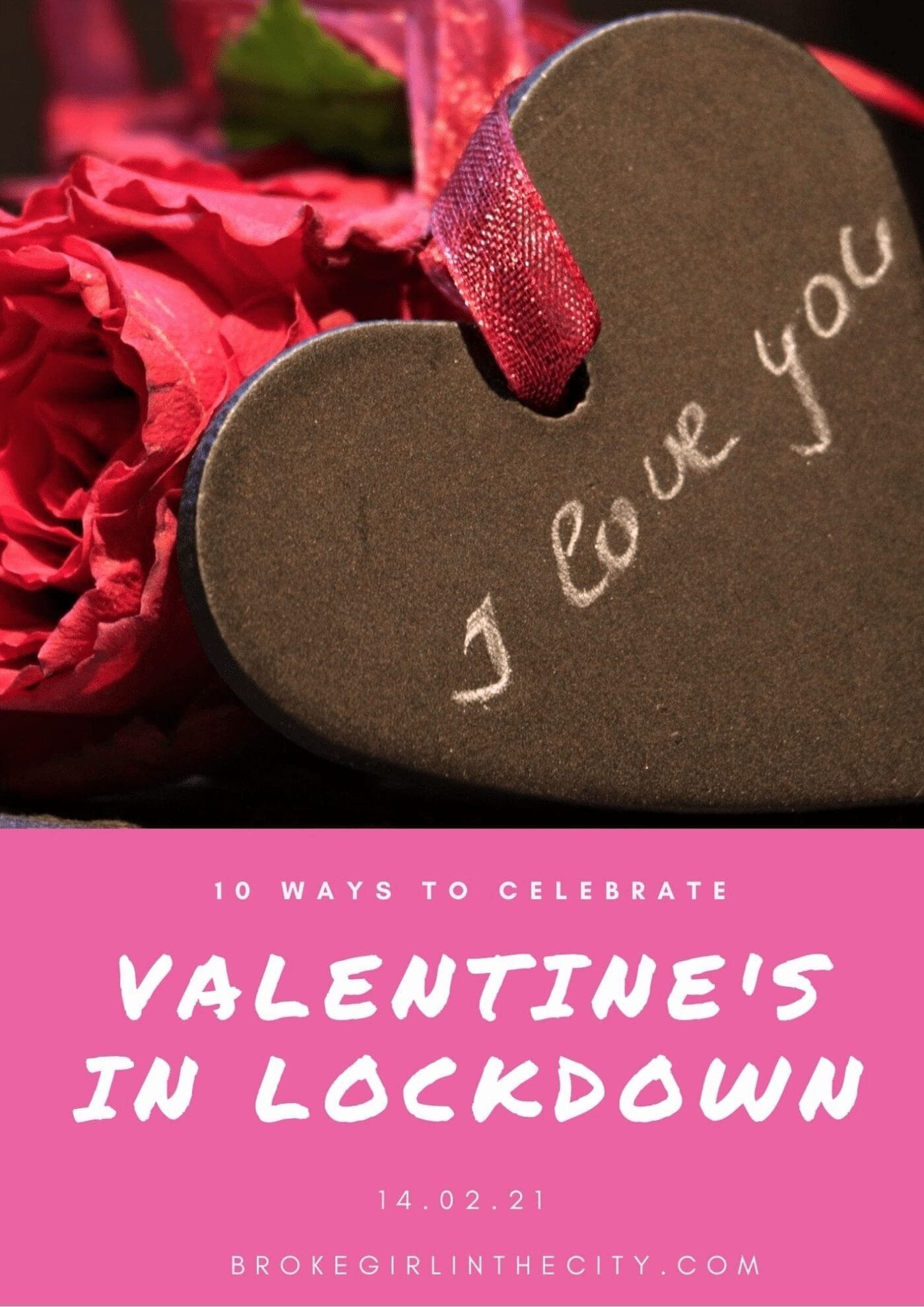 Valentine's Day in lockdown
Celebrating Valentine's Day in lockdown has its own challenges this year. You may be one of those couples who are able to celebrate together this year but are not able to leave the house. Others are not even able to see one another, let alone have a romantic time together and some naughties afterwards. I think it has been a tough time for many couples, but at the same time. It has brought people closer together.
Valentine's Day is considered the best day to express your love and care for the one you love. I didn't want to make this a post incentivising you to pay for gifts, but to wanted to offer ideas to celebrate Valentine's Day, whatever your budget.
Whether you have just got together with someone or are in a long-term relationship. Here are 10 ideas to make Valentine's special.
For any singles out there! Don't despair…it's Singles Awareness Day the next day.
10 ways to celebrate Valentine's Day
Whether you are just getting it together with someone or are in a long-term relationship. Do something special for Valentine's Day. If you choose to buy something, sign up for Honey, a website that tracks the best coupons. It's the gesture that means the most. So don't spend money you don't have. You can always do something nice for each other instead.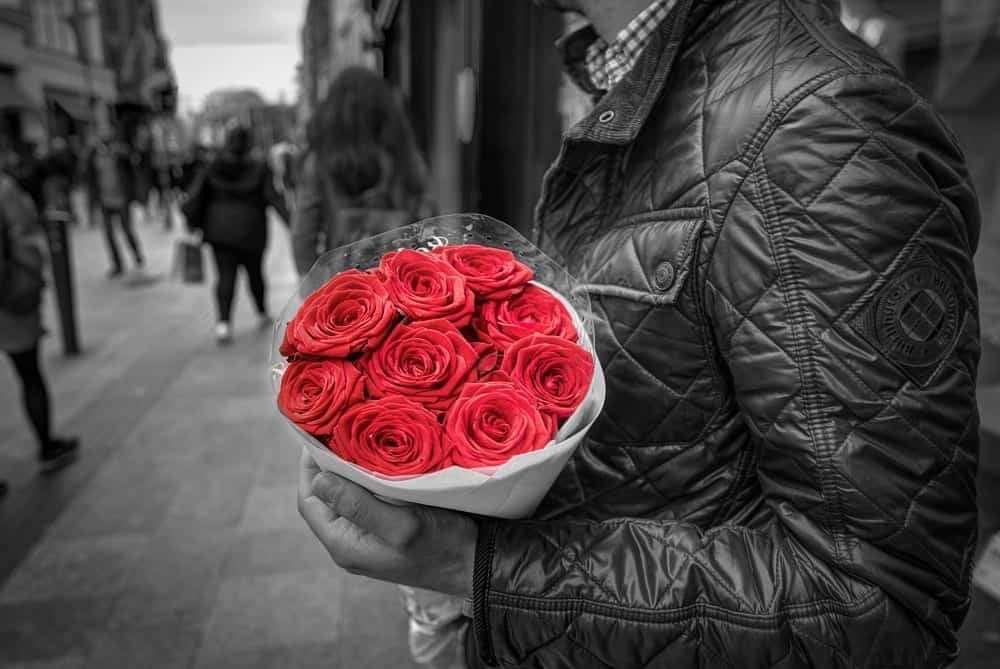 1. Cheaper by the dozen
Red roses are the most traditional and romantic flowers. An incredibly romantic gesture, unless, like me, you are allergic to them all! Aldi is still my all-time favourite cheap buy, but you can use the extension honey to look around for deals. You can also read Vouchercodes' guide to buying red roses here.
Where flowers bloom, so does hope

Lady Bird Johnson
2. Sweet like chocolate
Sweets and chocolates are also a lovely way of showing someone that you love them. Whatever your budget, you can find some chocolates and sweets to give to your partner. With so many people learning to bake at home, you could also bake your love cupcakes (Aldi) or choose from the budget-friendly selection of Valentine's confectionary at most retailers.
3. Write a love letter
In the digital age of FaceTime, Zoom and Calls. Have you ever written your significant other a love letter? If you are not living together or are unable to celebrate in person. Then send your significant other a love letter, card or e-card for them to wake up to on the day.
My go-to is Moonpig for personalised cards, but there are so many other options available from cardfactory (£1.79), Moonpig (£3.49), SnapFish £1.25) Getting Personal (£1.70). You may need to add postage on top of the cards.
4. Valentine's Meal for Two
Even under lockdown, you can plan a romantic dinner for two. One of my friends will pretend they are having a date in New York and are theming their home for the night with their fiancé. Hamburgers, hotdogs, with American cocktails and are intending to dress up for the evening. I love this idea, as the thought of being somewhere special counts. That or go to bed early! It is cold outside.

So many retailers will be offering meals for two. Aldi, Sainsbury's, Tesco's, and Sainsbury's all offer something special. If you are lucky enough to be together, use the day to cook for one another. Or why not treat yourself to a takeaway (something I try not to do for the rest of the year)?
Tesco Finest* Valentines Meal Deal for £15
Buy 1 Starter, 1 Main 1 Side, 1 Veg 1 Dessert & A Drink
Sainsbury's Valentine's Menu for 2 for £20 or under
Choose x1 starter, x1 main, x1 side, x1 dessert and either a drink or box of chocolates
Co-op Valentine's meal deal
Starter + main + side + dessert + wine for £15
Aldi Valentine's Selection
Pick and mix a selection of different foods and bubbles or red wine. If you are Vegan, you can pick up a bottle of Vegan Prosecco for £6.99 to accompany the meal.
5. Plan a romantic date
OK, so you might have to stay at home this year. However, you can still plan a romantic date together. One of my friends told me that he will be watching films with his partner via WATCHPARTY who he hasn't seen in a very long time due to lockdown. It's a way to feel close, even though you might not be able to be together. If you are living together, why not camp out in the lounge and create a romantic corner for the evening?
6. Romantic takeaways
Many restaurants and takeaways will be on standby to serve some delectable Valentine's dishes on Valentine's Day. Valentine's is a day to treat yourselves to your favourite dishes and have fun.
Deliveroo is offering £10 off with code WEGETFOOD to any new customers. If there are any customers after a year in lockdown I salute you!
Prezzo is doing a £20 Valentine's Day takeaway deal – and you get two mains and two sides.
Dominos have a home alone deal for a pizza and cookies for £12.99; just like me, you will be celebrating this year alone!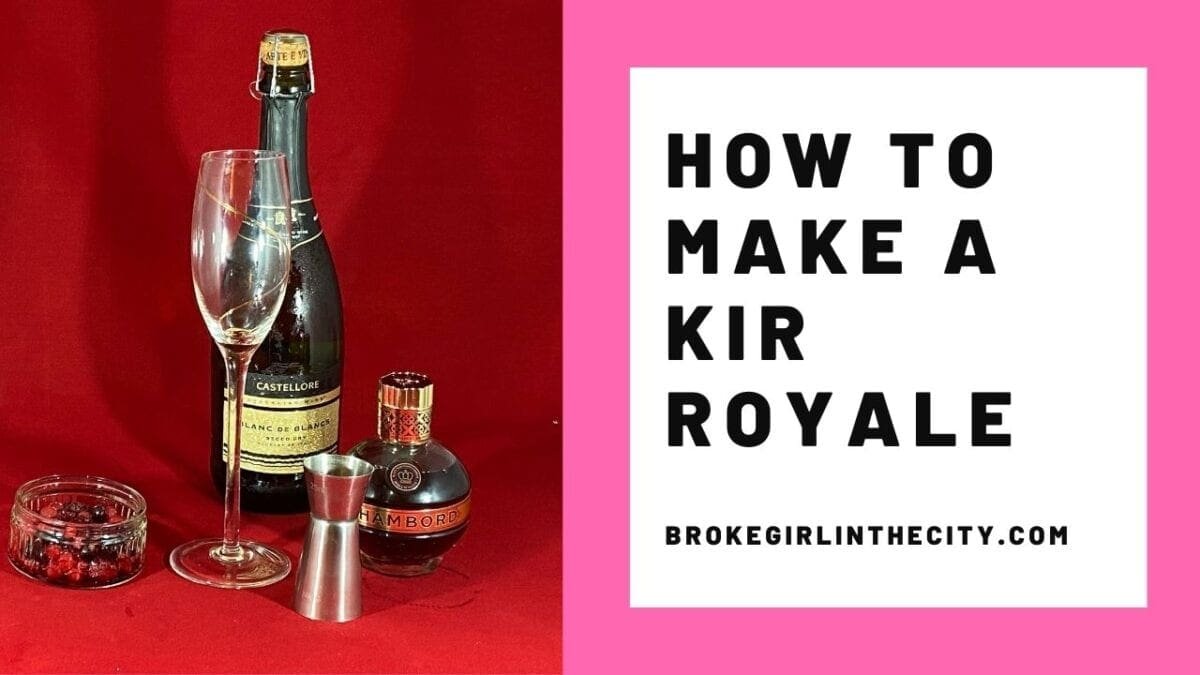 7. Make your own cocktails for the night
I love cocktails. Last year I made this video to show you how to make a Kir Royale at home. Some drinking may have been involved in the making of this video! I love bubbles (you can use champagne, prosecco or cava). Chambord is a premium French Black Raspberry Liqueur and is delicious with prosecco or champagne.
Ingredients:
Bubbles – prosecco, cava, champagne
Chambord
Berries
Watch this video to make yours! Subscribe to my channel while you are there.
8. Spa evening for two
I love spa days and massages. It's been a long time since I last could go anywhere. So why not have a spa evening for two? I am a huge bubble bath fan, so you can load the bubbles for the evening. If lockdown has been unkind and you can't both quite fit in together. Or you have a family to take care of. Take it in turns to run a bath for each other. What better to follow up with a massage together; essential oils, bubbles and a luxurious night in for two?
9. Drag & Wine Valentine's Special Livestream
Valentine's Day can be such a drag to many people. As an alternative, you can celebrate with an evening of wine tasting, and musical entertainment presented by The Wicked Winos' Beth Brickenden and drag queen Vanity von Glow. Join the fun and indulge your senses from the comfort of your sofa. All the featured wines are available from the big supermarkets at reasonable prices (£6-£10). Guests are treated to a rapid-fire round of Musical Bingo featuring some of the all-time classic drag queen repertoires. Full details at DesignMyNight.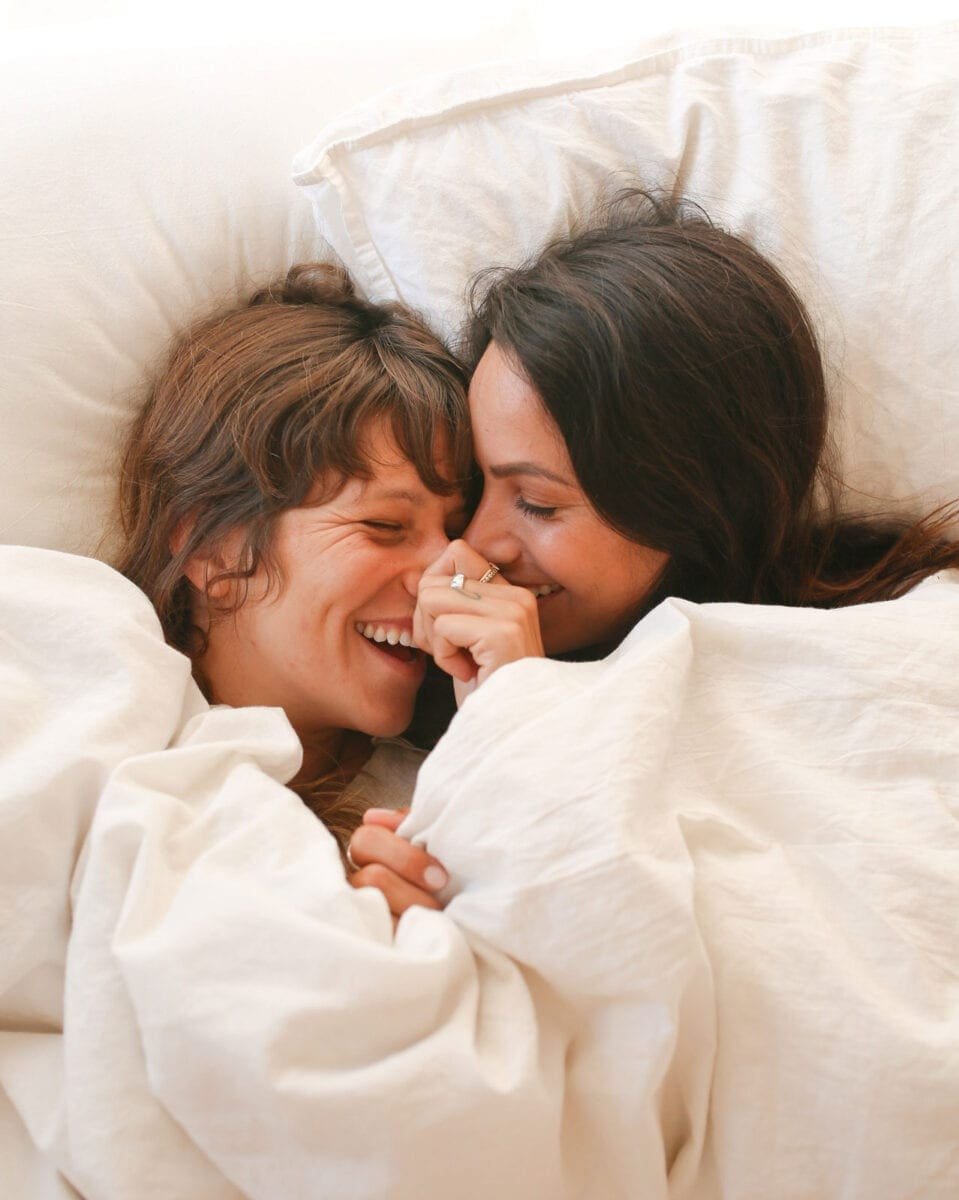 10. Naughty Valentine's
Valentine's is also about feeling sexy. It's probably been a while since you bought new lingerie or dressed up. Why not treat yourself to new lingerie from Ann Summers or Belle Lingerie! Lockdown can be fun too. Why go out when you can stay in!?

This post may contain affiliate links. Affiliate links mean that sometimes if you click through to a website and purchase something, I may get a commission from that sale at no extra cost to you.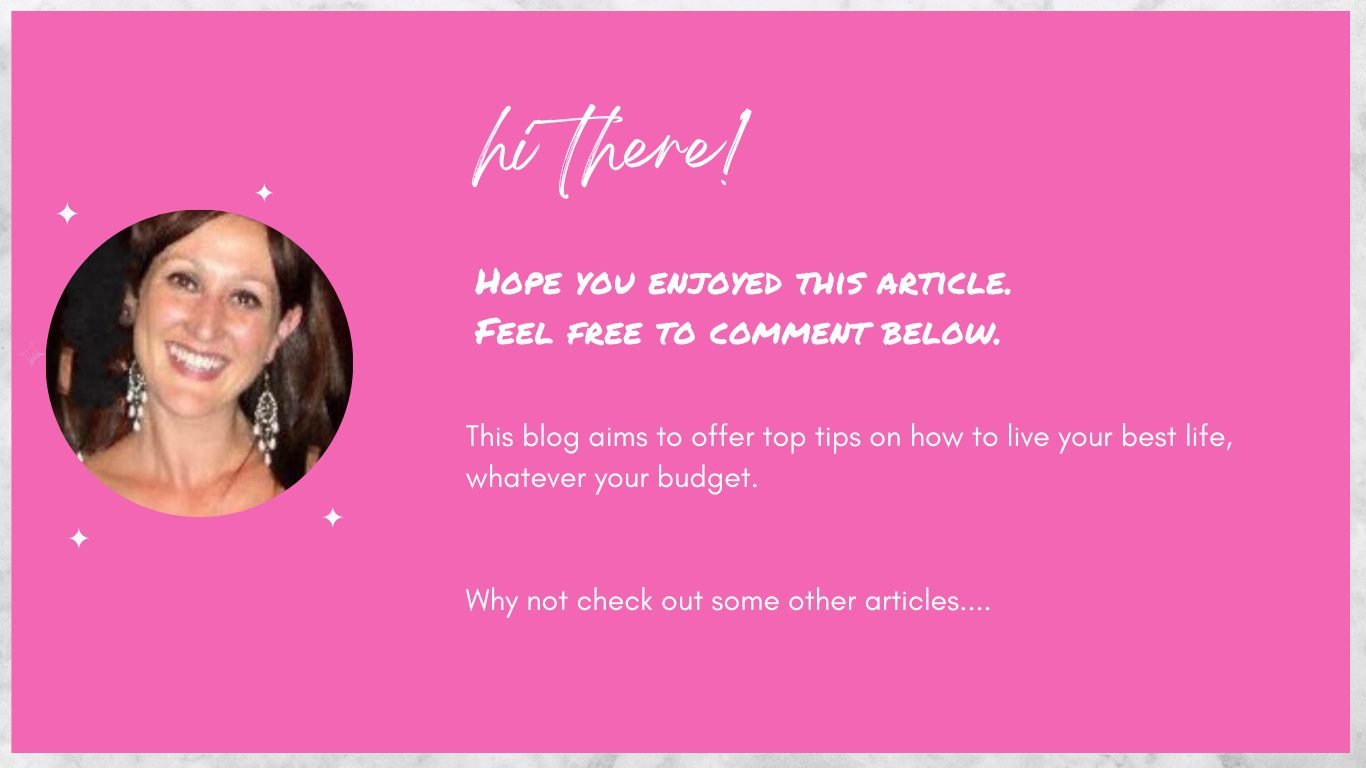 Other Articles of Interest