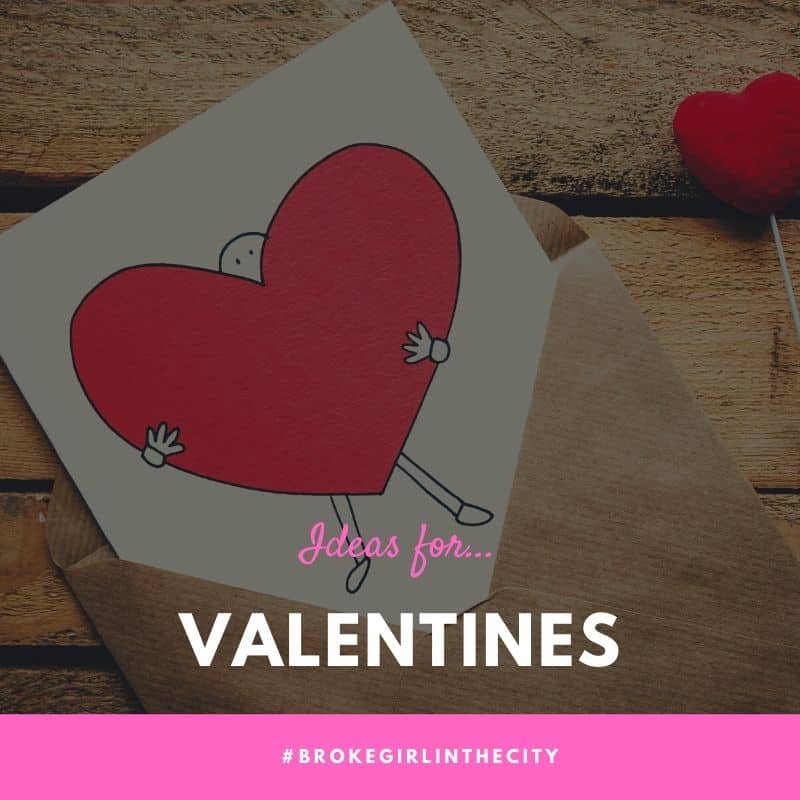 Valentine's Day is celebrated this Friday, 14th February 2020
Valentine's Day is all about exchanging flowers or gifts with loved ones, all in the name of St. Valentine. It is considered the best day to express your love and care for your special one or even express your feelings to the one you love.
Valentine who was a priest served during the third century in Rome. When Emperor Claudius II decided that single men made better soldiers than those with wives and families, he outlawed marriage for young men. Valentine felt this was unfair, so he celebrated marriages in secret. When the emperor found out he was thrown in jail and sentenced to death.
Valentine's Day is celebrated all over the world. If you have a significant other, you can make the day special without it costing lots of money.
Whether you have just got together with someone or are in a long-term relationship. Here are 10 ideas to make Valentine's special. For any singles out there! Don't worry…it's Singles Awareness Day on Saturday, the 15th.
10 ideas for Valentine's Day:
Whether you are just getting it together with someone or are in a long-term relationship. Do something special for Valentine's Day. If you choose to buy something, sign up for Honey, a website that tracks the best coupons. It's the gesture which means the most. So don't spend money you don't have. You can always do something nice for each other instead.
This post may contain affiliate links. Affiliate links mean that sometimes if you click through to a website and purchase something, I may get a commission from that sale at no extra cost to you.
1. Flowers
Red roses are the most traditional and romantic flowers. If you buy them the morning of Valentine's, they will be marked up in price due to demand. Also, note that many florists will be incredibly busy on Friday. Receiving flowers is incredibly romantic.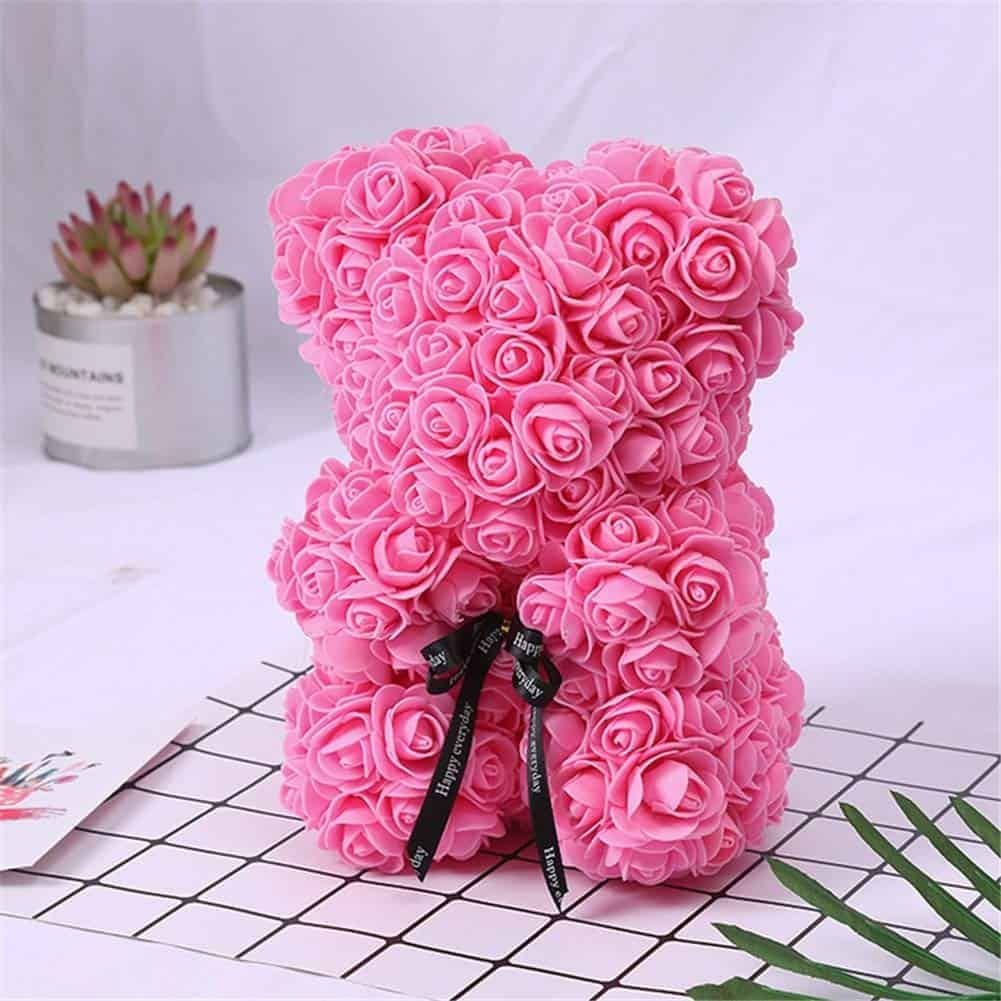 Under £10: Rose love bear £6.33 | Preserved fresh flower £6.99 | Artificial silk red roses £7.90 | Single rose box Flowers4U (Groupon) £3 | Aldi single rose £2.99 | ASDA Rose bunch £2.00 each | Aldi single rose £1.99
Over £10: Moonpig is offering £10 off roses until midnight £35 |M&S £20 | eflorist £10 off with free chocs £29.99 | Serenata 12 red roses £24.99
2. Sweets & Chocolates
Sweets and chocolates are also a lovely way of showing someone that you love them. Most confectionary places will have Valentine's shaped chocolates, but you can also find some lovely assortments depending on what your other half loves the most.
Under £10: Chocolate rose from Card Factory 99p | Personalised Valentines Belgian Chocolates from Card Factory £9.99 | Milk Chocolate Lace Heart Thorntons £8.00
£10 and over: Moonpig chocolate truffles £10 | The Valentine's with Love H- Box Hotel Chocolat £12.95 |
3. Write them a love letter
In the digital age, have you ever written your significant other a letter rather than leaving a post-it? A love note rather than a text? Something that doesn't even cost you anything but is from the heart. Why not write your other half a love letter and tell them why and how much you love them?
4. Valentine's Meal for Two
Many restaurants and bars will be gearing up for Valentine's Day. As it's on a Friday this year, it's the perfect time to go out as many of you will not have to wake up for work the next day! A romantic breakfast would be a great option for anyone working in the hospitality or care industries.
Whether you want to cook your loved one a meal. Or take them out for the evening. You can find so many discounts and promotions on offer nationwide. I have recently bought a Tastecard+ for £1 which gives me discounts across restaurants and cinemas nationwide. Check out Groupon for Dominos deals too. I never buy takeaways, so it's worth thinking of treating yourselves.
Staying in: Tesco, M&S are all offering Valentine's Meal for two for £20| Iceland £10 meal deal |
Going out: Tastecard+ offers multiple promotions & discounts | Valentine's Day, London SkyBar £30-80 | View from the Shard £99 | Toby Carvery Meal for two £14.99 | Two-course meal Harvester £20
5. Valentine's Gifts for him
You don't need to spend lots of money to buy something special. I think there are so many fun and romantic presents out on the market. Have a look at some of these ideas below for inspiration.
Personalised photo socks £17.99 (Use Code FEB14) | Globe Decanter Set £40.00 | Sega Android Smartphone Controller £15.00
6. Valentine's Gifts for her
Valentine's day is about showing your loved one how much you care. Buying a thoughtful and romantic gift doesn't need to cost the earth. Pick something that she will appreciate the most.
'Our Love Story' book (Not on the high street) £9.50 | Collage mug (Groupon) £3.99 | Jewellery Sets Made with Crystals from Swarovski® (Groupon) £8.99 | Message in a bottle (Find Me A gift) £13.99 | Luxury Spa Gift Set (Prezzybox) £19.99 | Soap and Glory Boxset £20 | Love Hearts Bath Fizzers Poundland £1
7. Cinema love seats
For many years, one of my best friends and I used to take each other on a date for Valentine's Day. We would always buy each other a glass of champagne. We often would plan a date to go to the cinema together. So often we plan to see a film and then don't get around to seeing it. It's a film and Oscar season, so there are a number of amazing films out right now. Birds of Prey is amazing and a film which would appeal to both of you. I usually buy a bottle of bubbles and take in some plastic cups to celebrate.
You can get cheap tickets through Tastecard+ 40% off VUE, Picturehouse, ODEON and Showcase. Check out my Guide to Cinema Loyalty Schemes, too for more info.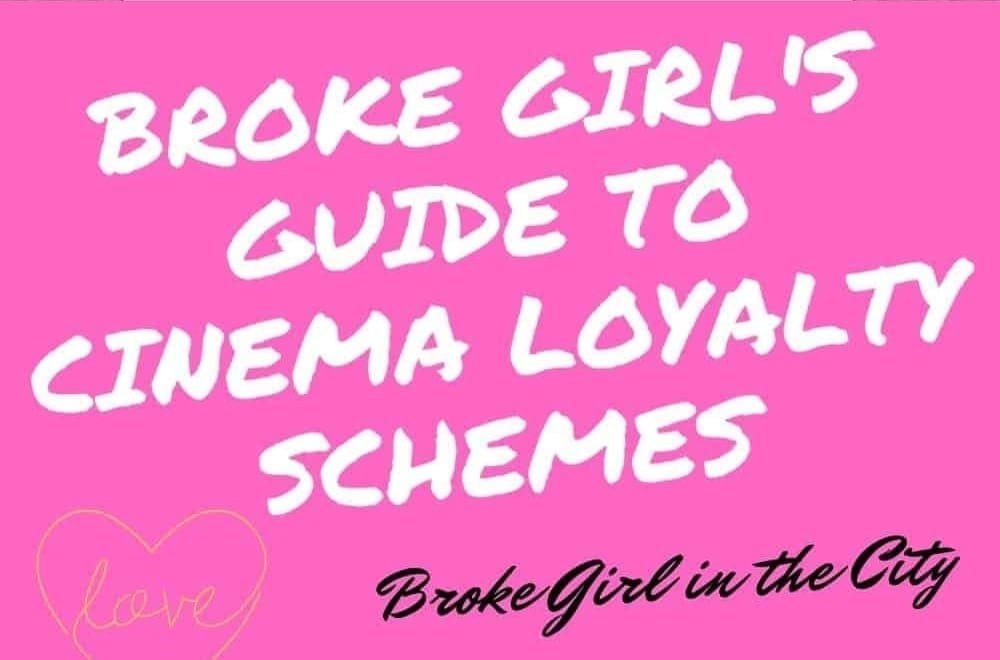 A cinema trip always makes a great date night, and you get to talk about the film together afterwards which is fun.
8. Plan a romantic date
You don't need to spend money on gifts. You can plan a romantic date together. Whether you live in London or elsewhere. A certain place or spot may remind you of where you met. London is full of alternative romantic Valentine's date nights.
There's a booth in the heart of Leicester Square exclusively for last-minute and discount theatre tickets called TKTS ran by officiallondontheatre.com. You can buy theatre tickets in person only for performances the same day, tomorrow and the next day. These are reduced prices, but you won't find big sell-out shows like The Book of Mormon or Les Miserables. For more ways to see a show in the West End for less visit this post by The Frugal Fox.
London debut for Pretty Woman: The Musical, Piccadilly Theatre Tickets available from £15 | The Chocolate Cocktail Club, Farringdon Tickets from £9.00 |Mary Quant Exhibition Tickets £12-14.50
9. Show your love with bubbles
I have a penchant for cava. My friend and I would buy each other a glass of champagne to celebrate Valentine's Day. Many shops offer great deals on Cava, Prosecco and Champagne. Whether you like sweet or dry, you can buy anything from Prosecco (sweet) to Cava (Brut means dry). Many bars will have happy hours on Friday, so even in London, you can buy bottles for under £15. I have listed below some of my favourites.
Tesco Brut Cava £5.75 | Nicholas De Montbart Champagne £9.99 | Tesco Louis Delaunay Champagne £17.00 | Sainsbury's Conegliano Prosecco £8.00
10. Naughty Valentine's
Valentine's should also be fun. Dressing up for each other, buying some new lingerie, and sending each other little love cheques to cash in, can make Valentine's a little bit saucy and special. Ann Summers has been one of my go-to places in London (Soho).
Wishing you a Happy Valentine's Day
Valentine's Day is supposed to be a day of love. Yet it often can feel pressurised due to expectations and demands. You don't have to buy someone something to show you care. Writing love notes and spending some time together. Just show someone you care.