Singer-Songwriter NATHALIE MIRANDA Drops High-Octane Dance-Pop Banger 'IS THIS LOVE'
London-based powerhouse singer-songwriter NATHALIE MIRANDA released 'Is This Love': an addictive, high-octane, uptempo banger inspired by 80s pop records. Hot off the release of her last release (70s pop/rock anthem 'Battle Scars'), Nathalie's new single blends elements of disco, dance and pop, underscored by an 80s production with modern textures. Her genre-bending vocals soar effortlessly over the dance rhythm.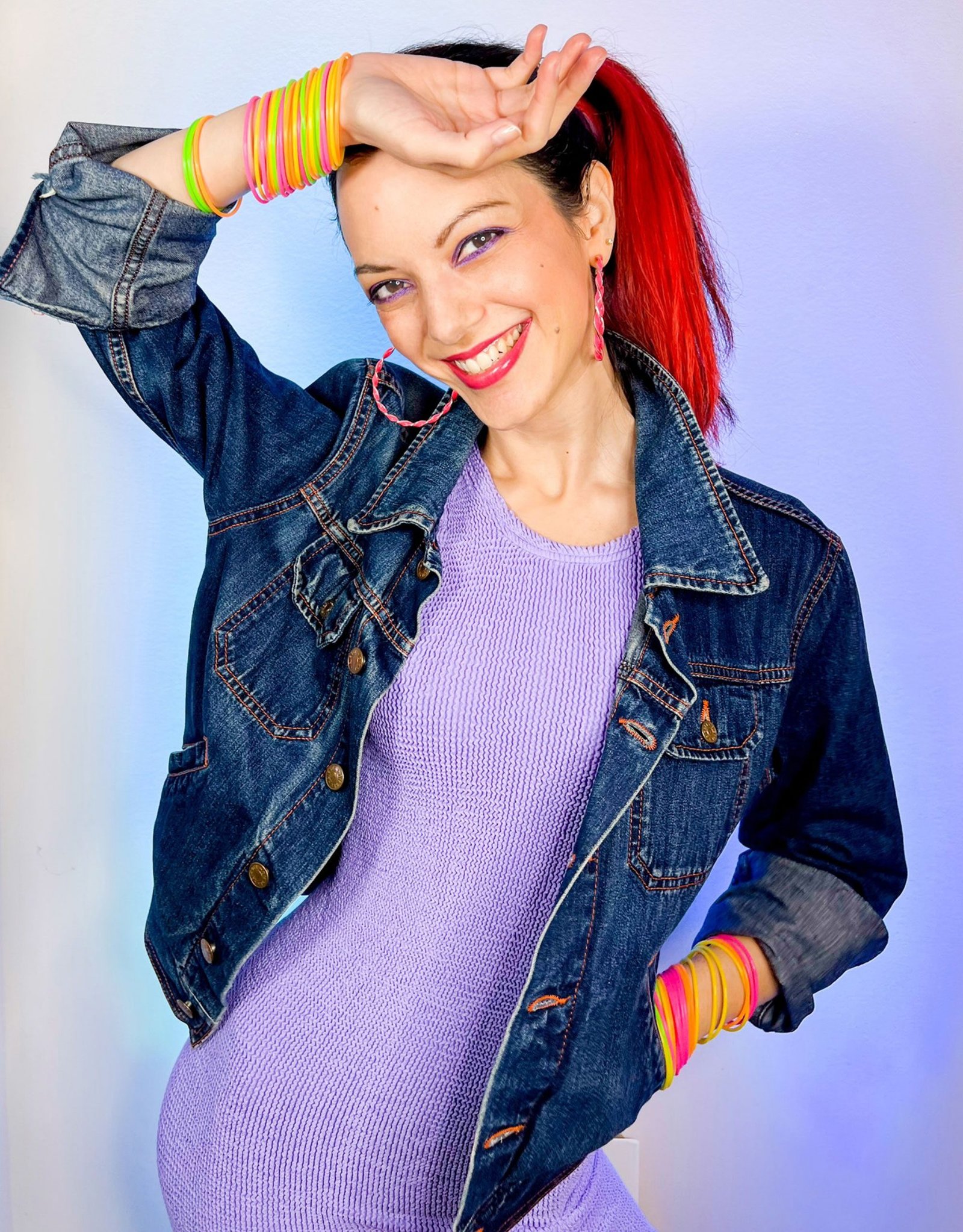 The single is a nod to 80s pop and my favourite musical decade
Originally written in 2015 whilst Nathalie was at home with flu. She rediscovered the song in 2021 and worked with her producer/co-writer to breathe new life into the track:! The single has always been a nod to 80s pop and my favourite musical decade.
Nathalie was inspired by 80s greats in her music video
The video adopts a fun, happy, colourful aesthetic. Filming took place at Ballie Ballerson's (Shoreditch) and in Nathalie's own bedroom, redecorated in an 80s teen style. The official video conceptualises a girl who has come back from a date with the boy of her dreams. Reflecting on what happened during the date (cue flashbacks to the club!).
Nathalie's 80s fashion in the video drew inspiration from Kylie Minogue and Madonna. Also paying tribute to Whitney Houston's iconic purple dress in the 'I Wanna Dance With Somebody' video. Keep an eye out for Nathalie Miranda's single 'Is This Love' – out now.
You can support the independent artist and watch her live on streaming platforms including Patreon, StageIt and Moment House. __________________________________________________________________________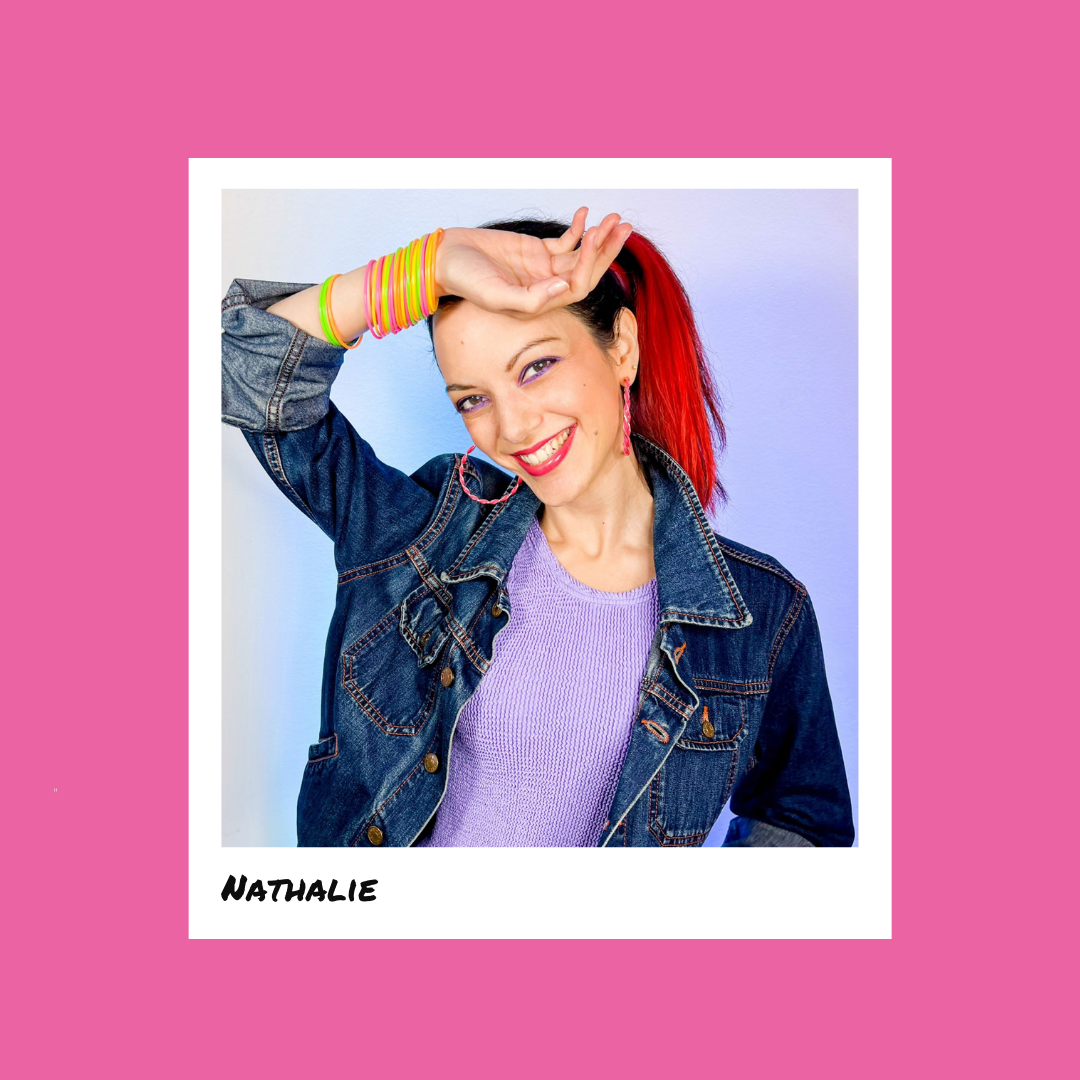 Nathalie talks through her new song
'Is This Love' is a tribute to my favourite decade, the 80s. It's a fun, upbeat, dance-pop anthem that allowed me to live out my 80s dream!
One of the inspirations behind the track's production was Whitney's 'I Wanna Dance With Somebody.' It was important to me to show my fans a different side of me, as most of my music thus far has dealt with more angsty, empowering themes.
'Is This Love' was the perfect choice for this, and I'm so happy with the way that it's been received. It's a joy to perform live, and shooting the video was probably the most fun ever that I've had on a video shoot. All I need now is a time machine to take me back to the 80s!
NATHALIE MIRANDA With an EP and six genre-bending singles under her belt, singer-songwriter Nathalie Miranda brings powerhouse vocals, unbridled passion and a stellar octave range to every new release. Known for her unique, soulful voice and high energy performances, Nathalie delights in engaging her numerous fans on Patreon with special live streams and exclusive online performances. Born in London to Greek-Cypriot parents, Nathalie was raised speaking Greek and English and is fiercely proud of her Cypriot roots.
nathaliemiranda.com
Interviews with Nathalie Miranda