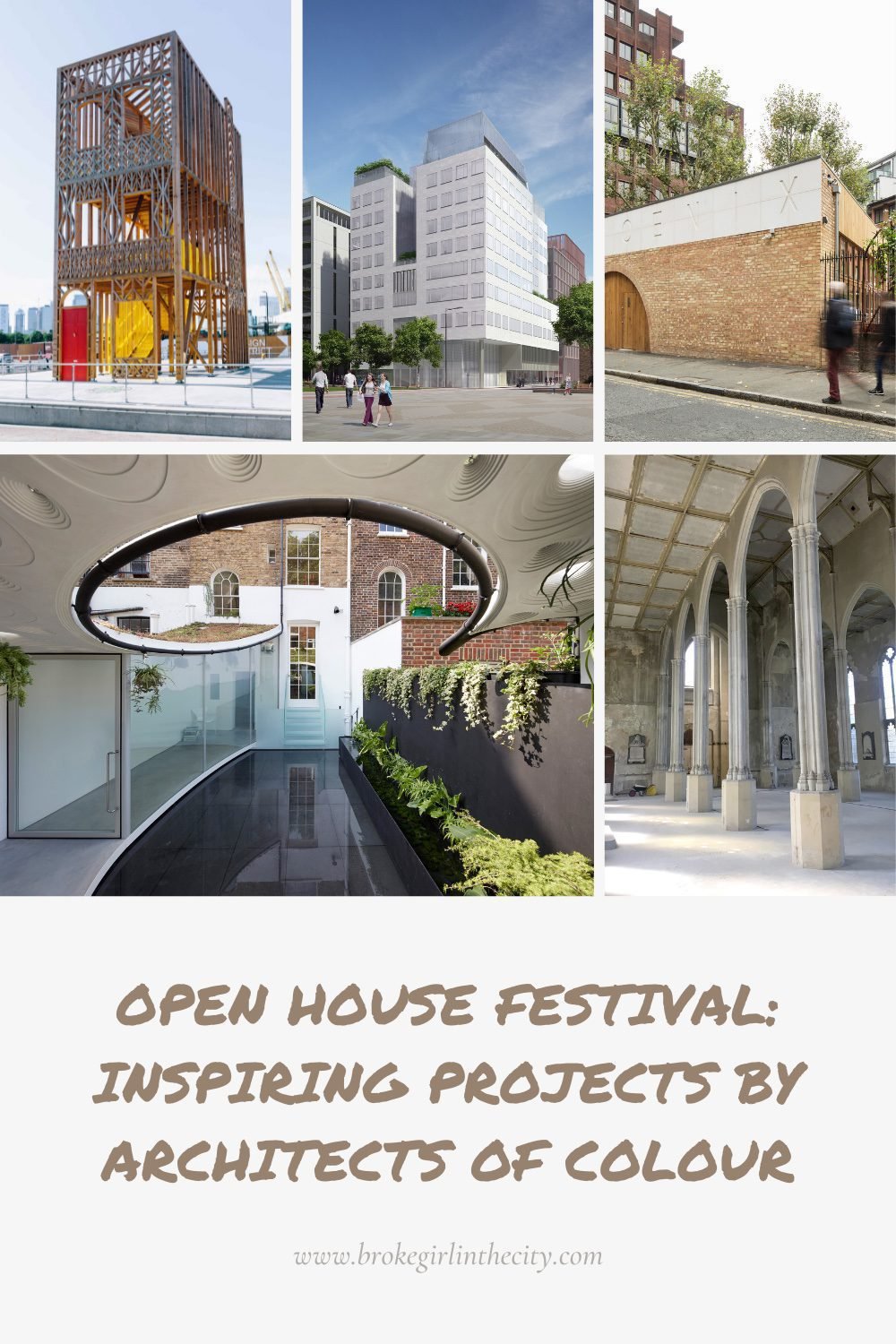 Five pioneering projects by architects of colour featured in the 2021 Open House Festival
WRITTEN BY OPEN CITY
Open House Festival, the nine-day celebration of London's architecture and urban landscape, has launched its full programme for 2021. Including important projects from some of the black, Asian and ethnic minority designers shaping the capital.
Among the festival highlights are a range of works by some of London's most inspiring designers.
Phoenix Gardens Community Building the first purpose-built new-build community centre to be built in the heart of Soho for generations.
Holy Trinity Church, restored and reconceptualised as the Heritage & Arts Centre Bow by Julian McIntosh Architects
An ingenious extension to an architects studio, housed in Grade II listed Georgian townhouse, Sun Rain Rooms, by Tonkin Lui.
Studio Weave's Greenwich striking and playful installation exploring concepts of home, 33.
Pritzker prize winning architect Fumihiko Maki's, Aga Khan Centre, a proud building orbited by gardens, courtyards and terraces.
Five pioneering projects by architects of colour in the 2021 Open House Festival in detail
Phoenix Gardens Community Building by Sian Architecture + Design.
On an old bomb site and as a much-needed replacement to old storage sheds. Phoenix Garden and Community Building is the first purpose-built new-build community centre to be built in the heart of Soho for generations. Promoting values such as sustainability, community and making green spaces accessible to all. This community garden and centre is a central London haven, particularly in the way it contrasts so starkly to the neighbouring busy Tottenham Court Road.
The centre pulls together a number of thought-out design details together such as the choice in brickwork, constructed from ideas of boundaries and enclosures, and acts as a continuation of the garden, as well as bolder attributes like the green roof which considerably increases the planting area of the garden and a glazed wall with incorporated doors to create a seamless connection between garden and centre.
The garden and centre will be open on Saturday 4 and 5 September between 12pm and 5pm. There will be tours led by the architect at various times throughout the weekend, please check the site for details.
Holy Trinity Church refurbishment by Julian McIntosh Architects, Bow.
Holy Trinity Church, sitting snug in the Tredegar Square Conservation Area, has recently evolved from a dilapidated church to The Heritage and Arts Centre through the imagination and craft of Julian McIntosh Architects. Built between 1834 and 1841 but the church had a long and thriving use up until the 1980s when it became redundant and unoccupied. Then in 2014, Julian McIntosh Architects with the support of heritage funders, began the restoration of this listed building into a community-focused space housing heritage, culture and arts events. Retaining impressive original features whilst prioritising openness, the centre is generous and flexible for all the different ways the space can and should be used by contemporary east London communities, but a sense of the history and heritage still emanates from the building.
Guided tours on the hour between 10:30am and 5pm on Saturday 4 September, and 11am and 4pm Sunday 5 September.
Sun Rain Rooms by Tonkin Lui, Farringdon
The Sun Rain Rooms is a two-storey extension and restoration of Tonkin Lui's Grade-II Listed Georgian townhouse studio. A particularly characterful and considered extension, it playfully utilises rainwater by collecting it from the top of the townhouse, funnelling it through a long rainwater harvesting tank and at the push of a button, the rainwater floods the patio to create a reflecting pool. Hidden below the patio is a basement with a bedroom, bathrooms and a plant bedecked light well. As a continuation of harnessing light, the curved roof of the extension and a mirrored outside wall – hiding potting shed, workshop and kitchen – also maximises light. Making features like rain and natural light central features of the extension, Tonkin Lui's have created, as they put it, a space that is a good place to be even on a bad day.
The studio will be open between 11am to 12pm, 2pm to 3pm and 5pm to 6pm on Friday 10 September.
33 by Studio Weave, Greenwich.
A three-storey decorative folly, drawing sightlines through the central park towards the Victorian terraces beyond. The structure is timber studwork, with the design featuring a galvanized steel, powder-coated staircase in vibrant yellow. 33 was designed by Studio Weave an architecture studio co-founded by South Korean Émigré Je Ahn known for their delightful and strategic work at various scales. 33 features as part of 2021 Open House Festival's special focus on the North Greenwich Design District which it overlooks.
Studio Weave architects will be on-site at 33 on the 11th and 12th of September to give tours and talk about the project.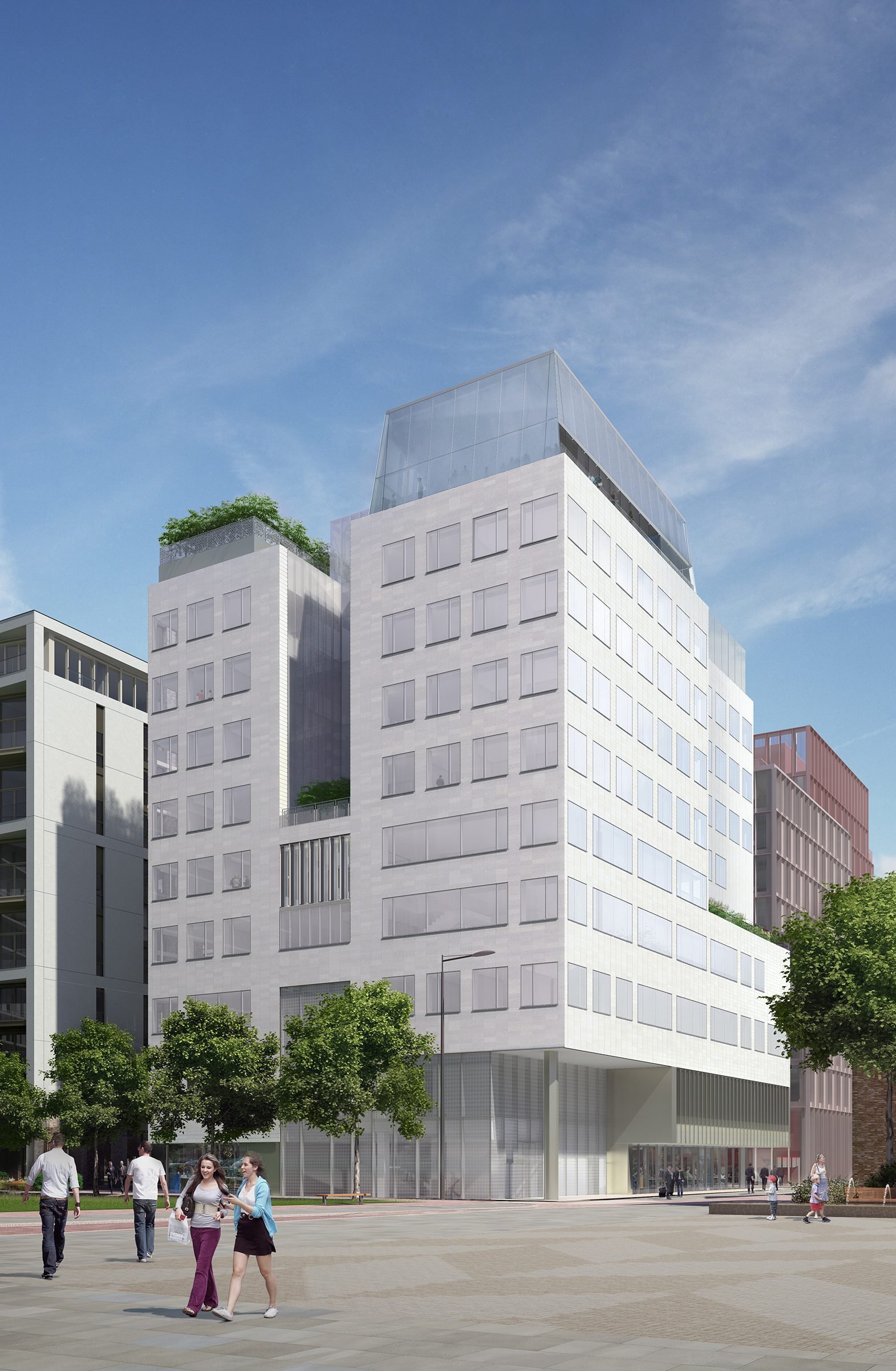 Aga Khan Centre by Fumihiko Maki, Kings Cross
The Aga Khan Centre, designed by Pritzker prize-winning architect Fumihiko Maki, houses the UK institutions of the Aga Khan Development Network. A unique feature is its six gardens inspired by different regions of the Muslim world.
Free public tours on 4, 8 and 11 September are bookable via the Aha Khan Centre's website.
Images
Images of each of the five highlights are available for press use here.
Open House Festival 2021
The 2021 Open House Festival will launch on Saturday 4 September and run for nine days until Sunday 12 September.
Full listings for the 2021 Open House Festival are now live at www.openhouselondon.org.uk/2021
In order to facilitate contact tracing, visitors are required to book ahead for most events.
The vast majority of events that form part of the 2021 Open House Festival are free.
In a typical year the London Open House Festival attracts 250,000 visitors making it the largest and most inclusive event of its kind in the world.
There are 50 other Open House Festivals around the world including in New York City, Lagos, Taipei and Zurich which are supported by Open City, the charity behind the Open House Festival.