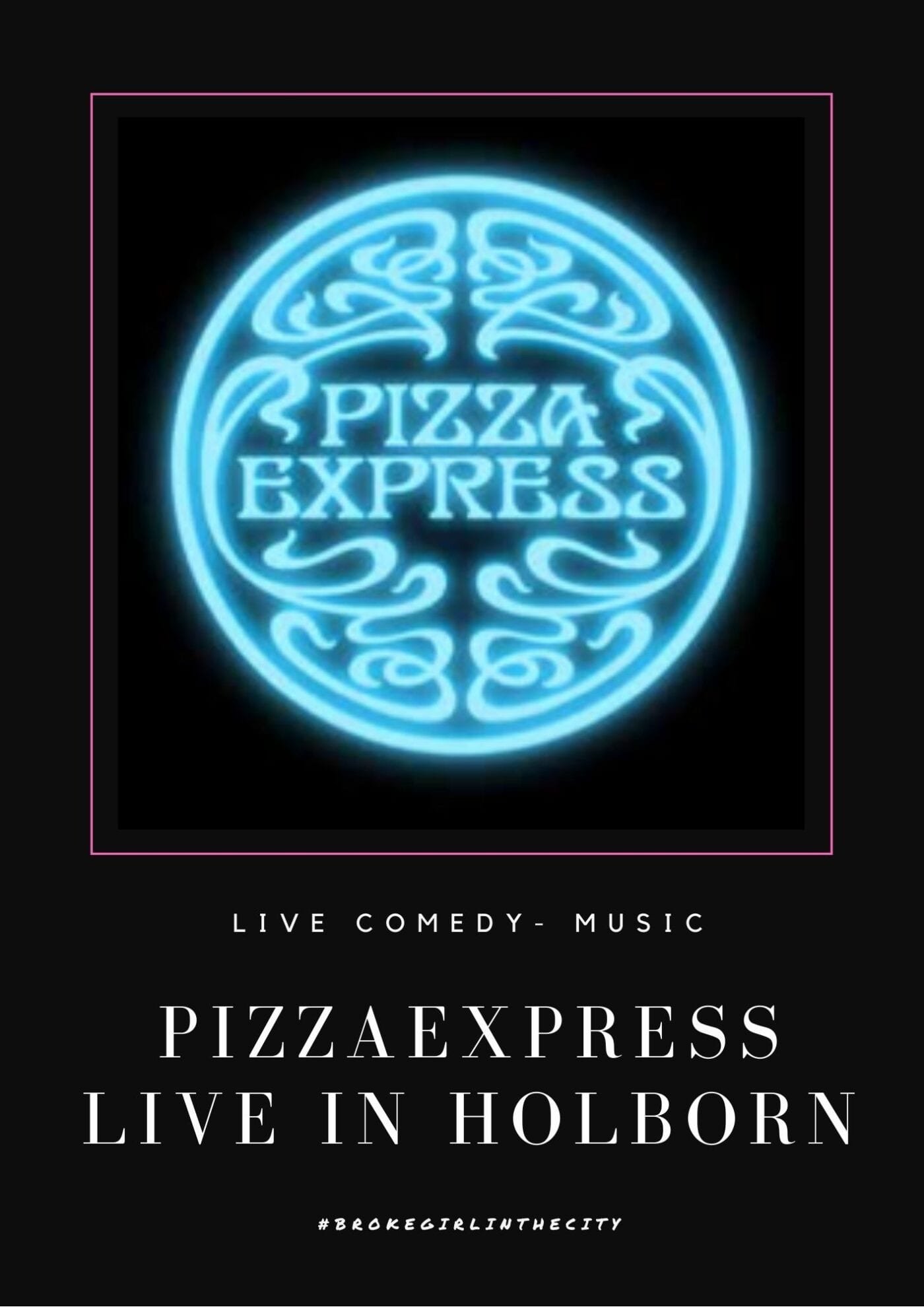 PizzaExpress Live announces a raft of comedy royalty to perform at their new venue in Holborn.
I love finding new things to do in London. I also love nothing better than meeting up with a bunch of friends and having a bite to eat (budgets permitting!). So when news of PizzaExpress Live dropped into my inbox, I had to share.
Check their website for any offers before you go.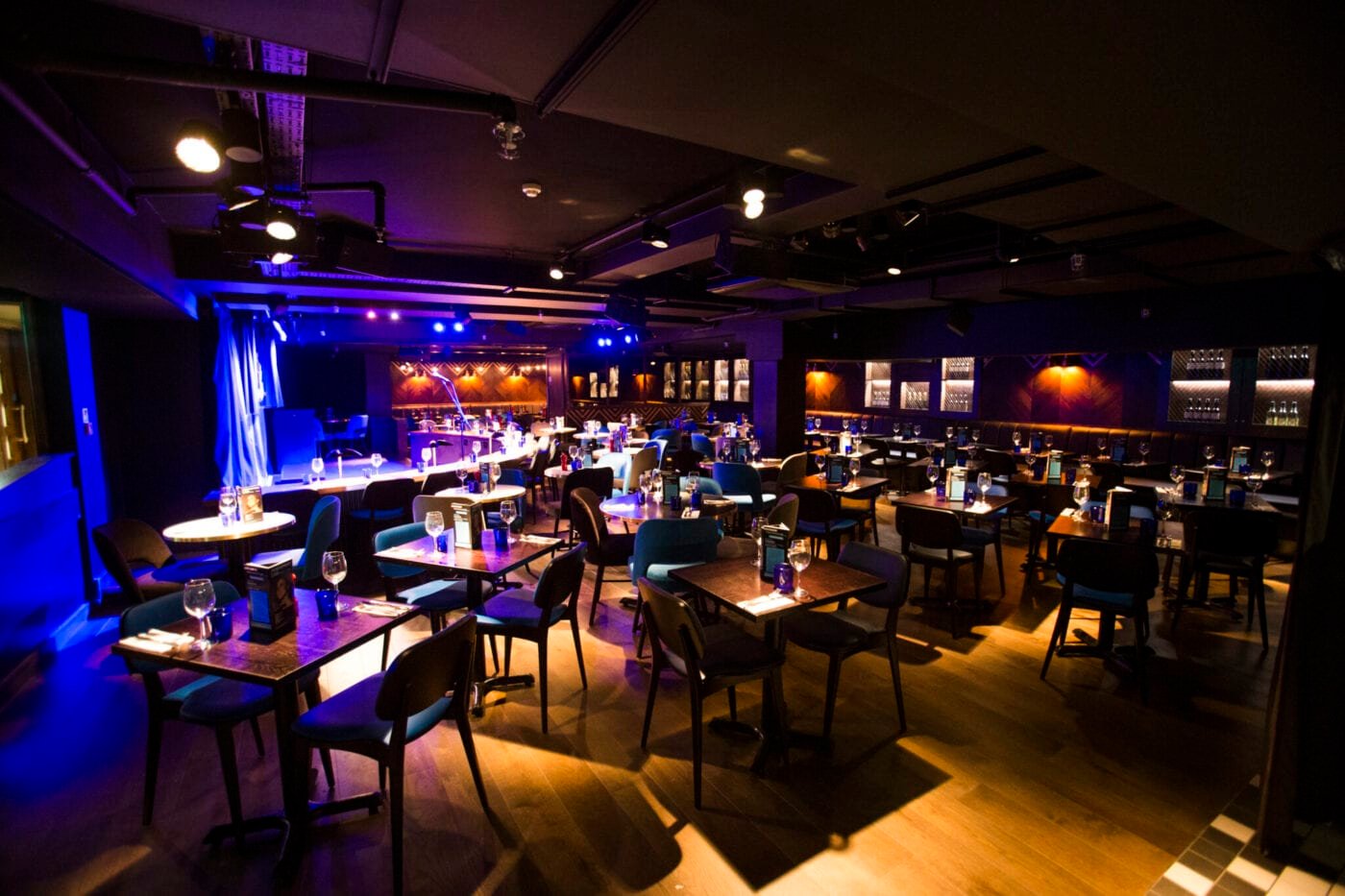 PizzaExpress Live presents more than 2000 hugely successful shows each year across several locations featuring first-class performers. Recognising the growing popularity of live events, PizzaExpress Live is now set to launch its brand-new venue in Holborn this September.
Every night of the week, PizzaExpress Live Holborn will open its doors to some of the UK biggest comedy and music acts, with special appearances from the world of arts, entertainment and sport. Audiences will get to enjoy great pizza accompanied by great live acts.
PizzaExpress Live Holborn is very proud to present a new series of stand-up comedy shows drawn from the very best UK club comedians – many of whom are award winners.
Kicking off a series of extraordinary stand-up acts on 4th September is multi-award-winning headliner Andrew Maxwell, who received rave reviews at the Edinburgh Fringe Festival. Alongside hilarious Mike Gunn, who has firming established himself as one of the UK's most sought-after acts and Adam Bloom as MC.
Adam will return to the venue on 11th September. Where he will be joined by 'TV Burps' and national treasure Harry Hill and hugely talented comedian, Ben Norris. On the 18th September, he will also perform alongside British comedian and author, Shappi Khorsandi, and the talented comic, Marcus Brigstocke.
In November, satirical impressionist Rory Bremner and award-winning Ian Shaw will team up for an exclusive close-up evening of entertainment. Their audience-driven take on 'I've Got You Under My Skin' as a rousing finale is worth the ticket alone.
Other acts confirmed to perform this autumn include Sanjeev Bhaskar, Michael Palin, Phil Jerrod, Ivo Graham, Phil Nichol, Charlie Baker, Tom Lucy, Tom Allen, Jeff Innocent, Rachel Parris, Marlon Davis, Suzi Ruffell, Paul McCaffrey, Ed Gamble, Omid Djalili and Jarred Christmas.
Whether you have come to see someone in particular or you are just curious about comedy. PizzaExpress Live Holborn promises an unforgettable evening of entertainment brought to you by some of Britain's best-loved acts.
Tickets are now on sale for all acts featured at Pizza Express Live Holborn. Please visit or for more information on PizzaExpress Live
Pizza Express Live Schedule this winter:
Andrew Ryan, Phil Jerrod & Ivo Graham – 2nd October
An Audience With Michael Palin – 3rd October
Phil Nichol, Mary Bourke & Gordon Southern (MC) – 9th October
Charlie Baker, Tom Lucy & Tom Allen – 16th October
Jeff Innocent, Rachel Parris & Gordon Southern MC – 23rd October
Marlon Davis, Jake Lambert and Angela Barnes – 30th October
Suzi Ruffell, Paul McCaffrey & Ed Gamble – 6th November
Rory Bremmer and Ian Shaw – 27th November
Omid Djalili, Adam Bloom & Jarred Christmas – 4th December