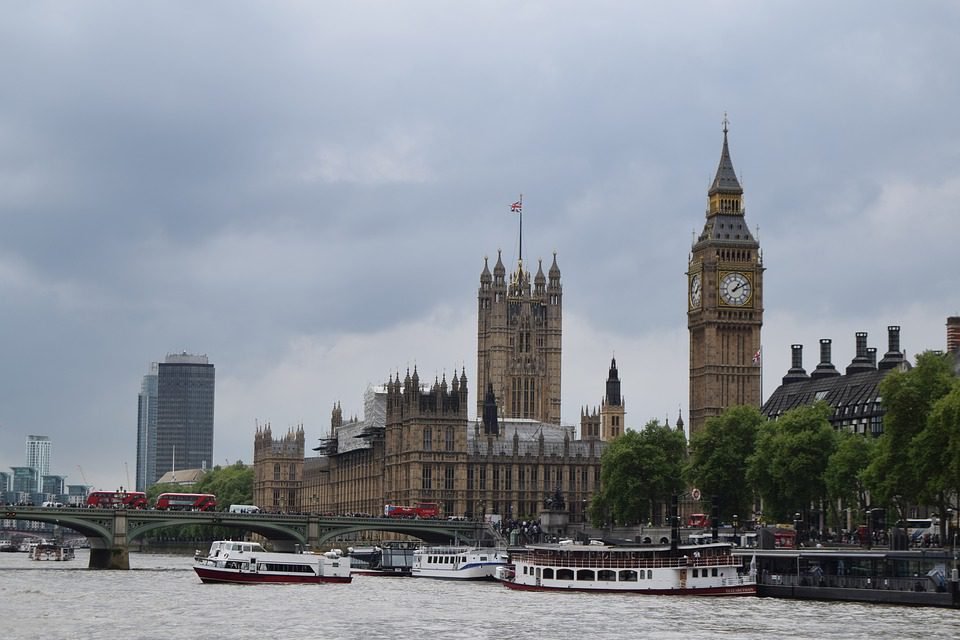 How to Live in London on a Budget by The Frugal Fox.
Naively, I moved to London when I was 18, thinking I could take on the world and live as an adult. What I didn't realise was what a stupid decision financially that was. 'Let's go live in the most expensive city in the UK, at the poorest time in my life with zero budgeting or life experience' – said me. However, I managed it, and I loved it. If student-poor 18-year-old me could live in London on a budget, you can too.
Firstly, you have to lower your expectations. You'll need to adjust your mindset if you've moved to London from a cheaper place. You might be used to drinks every weekend or going out with friends after work. However, this won't be possible in London on a budget.
However, you can absolutely have a social life in London, but you'll need to incorporate cheap or free activities to get the most enjoyment whilst spending the least. Remember that friendships or relationships shouldn't depend on what kind of money you're spending but rather on the quality of time you spend together.

Tips for Socialising in London on a Budget
Here are some tips I picked up from my time in London for dining out, travelling around and – my personal favourite – visiting the West End.
Dining Out
Food can be expensive to socialise, so I always recommend staying at home and cooking for each other. However, If you must eat out, then at least check out these two cards that will reduce your bill at certain restaurants.
Get a Taste Card for all your meals out. They run offers where it's free for 30 days or it's £1 for the first 3 months, so get one, see if you use it and make a reminder to cancel it a week before it runs out. If you forget, it's still only £40 a year, which will save you that many times over if you eat out a lot. The Taste Card gets you 241 on main meals or 50% of your bill or other offers depending on the restaurant and day of the week.
There's also a Gourmet Society card, which is more expensive at £70 per year but also runs £1 offers. My Mum personally loves the Gourmet Society card as she swears the offers are better. I can't vouch for that, but check them out.
Travelling
Obviously, the number one tip is to walk as much as possible, which will be great for your heart and good for your wallet. However, here are a few more tips to help you keep the pennies down when travelling around London.
Rent a Santander Cycles for 24 hours for just £2. The first half-hour is free each time you hop on a new bike, which means you can make multiple trips in one day and still pay only £2.
Go contactless on the tube. A single fare in central London costs £4.90 when you pay in cash. Use an Oyster or contactless card and pay just £2.40. There's also a daily cap so use it as much as possible in one day to get the most out of it.
Consider the bus. A single fare costs just £1.50, while unlimited bus travel on a contactless card costs £4.50. There's also a hopper fair, which allows you to make a second bus journey for free within an hour of travel.
Travel in off-peak hours. Avoid travelling between Monday and Friday from 6.30 am to 9.30 am and 4 pm to 7 pm.
Theatre Tickets
If you're a big fan of the theatre like me, you'll be pleased to know that the West End is considerably cheaper than Broadway ticket prices, and there are plenty of ways to get budget seats. There's a booth in the heart of Leicester Square exclusively for last-minute and discount theatre tickets called TKTS, ran by officiallondontheatre.com.
You can buy theatre tickets in person only for performances the same day, tomorrow and the next day. These are reduced prices, but you won't find big sell-out shows like The Book of Mormon or Les Miserables. For more ways to see a show in the West End for less, visit this post.
Be a Cheap Tourist
If you must visit the tourist hot spots, there are ways to do them for less and enjoy London on a budget. Also, I recommend going on weekdays as much as possible – it won't affect the price you pay but the fewer tourists, the more enjoyment you'll have whilst you're there.
Save with Kelloggs
Until 2019, Kellogg's is running a promotion where if you take a cut-out voucher from some of their cereal boxes to an attraction, you can get 241 on adult tickets to a lot of the main tourist attractions. When I took mine with my partner, he was embarrassed I was holding a piece of cardboard; however, he relaxed when everyone in line had one.
Save with a train ticket.
Another way to get into London's attractions for less is to buy a train ticket. On the back of national rail tickets into London, there are often 241 offers to get you into any of the big attractions in London. There are some short routes that technically count as coming into London – such as Waterloo East to Charing Cross which will cost you just £2 – which will get you a free ticket.
The Best Free Activities in London
There are plenty of ways to spend nothing on an activity in London, whether for a first date or catching up with a friend.
Learn in the Museums
There are 10+ free museums in London, so take advantage and have a wander around. I highly recommend the Science Museum and the Natural History Museum above others, but there are plenty to pick from. They are also great for conversation starters on that awkward first date.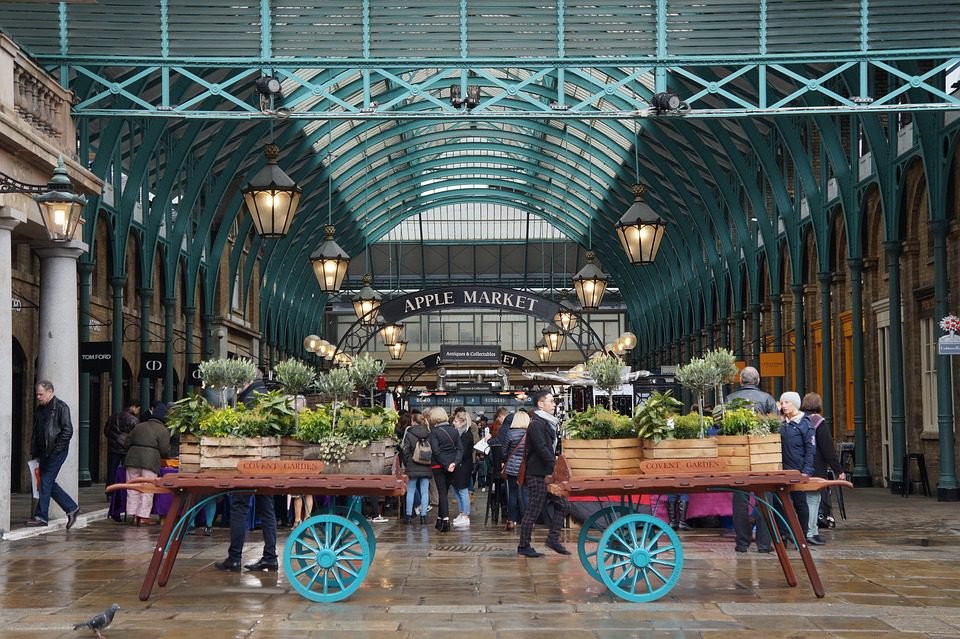 Markets
One of my favourite things to do with a friend is to go to a market, grab some fresh food and go sit in a park together. Here's a list of my favourite markets in London, which are all free and great to wander around:
Borough Market
Brick Lane Market
Portobello Road Market
Camden Lock Market
Old Spitalfields Market
Chill in the Parks
Without a doubt, I will always recommend Hyde Park above all others as it's so large, and there are always different little nooks to explore. However, be sure to check out these too:
Richmond Park
St James's Park
Bushy Park
Kensington Gardens
On a personal note, I love the Sky Garden if you're looking for a great free activity. The views are better than the London Eye as it's higher up and it's absolutely free. All you have to do is book a time to go, as I believe there are restrictions on how many they let up at once.
Festivals
One of my favourite festivals is Pride which turns Soho into a huge mind-bending party; however, be sure to check out these free festivals too:
Winter Wonderland
Chinese New Year
Notting Hill Carnival
Lumiere
Also, this isn't socialising based, but please be an informed tenant if you're a student in London like I was. If you're a young adult and living away from home for the first time, you should take an evening and read up on your rights as a tenant and what's normal to pay for. Don't let yourself get billed for something your landlord should cover or take responsibility for a housemate's debt if you're not liable for it. I'm not saying all landlords prey on young, uninformed tenants – I can vouch I had some supportive ones during my five years in London – however, now I look back, I know there were some costs that I should not have paid for or were overcharged for.
London is an extremely expensive city; however, it doesn't have to be – you can live and socialise in London on a budget. I was able to go on first dates, catch up with friends or take my family around the city for free or cheap with a little research and refusing to pay the full price.
This article was written by Luci Olivia, founder of TheFrugalFox.org – a lifestyle blog dedicated to proving that you can still have the life experiences you want on a budget.