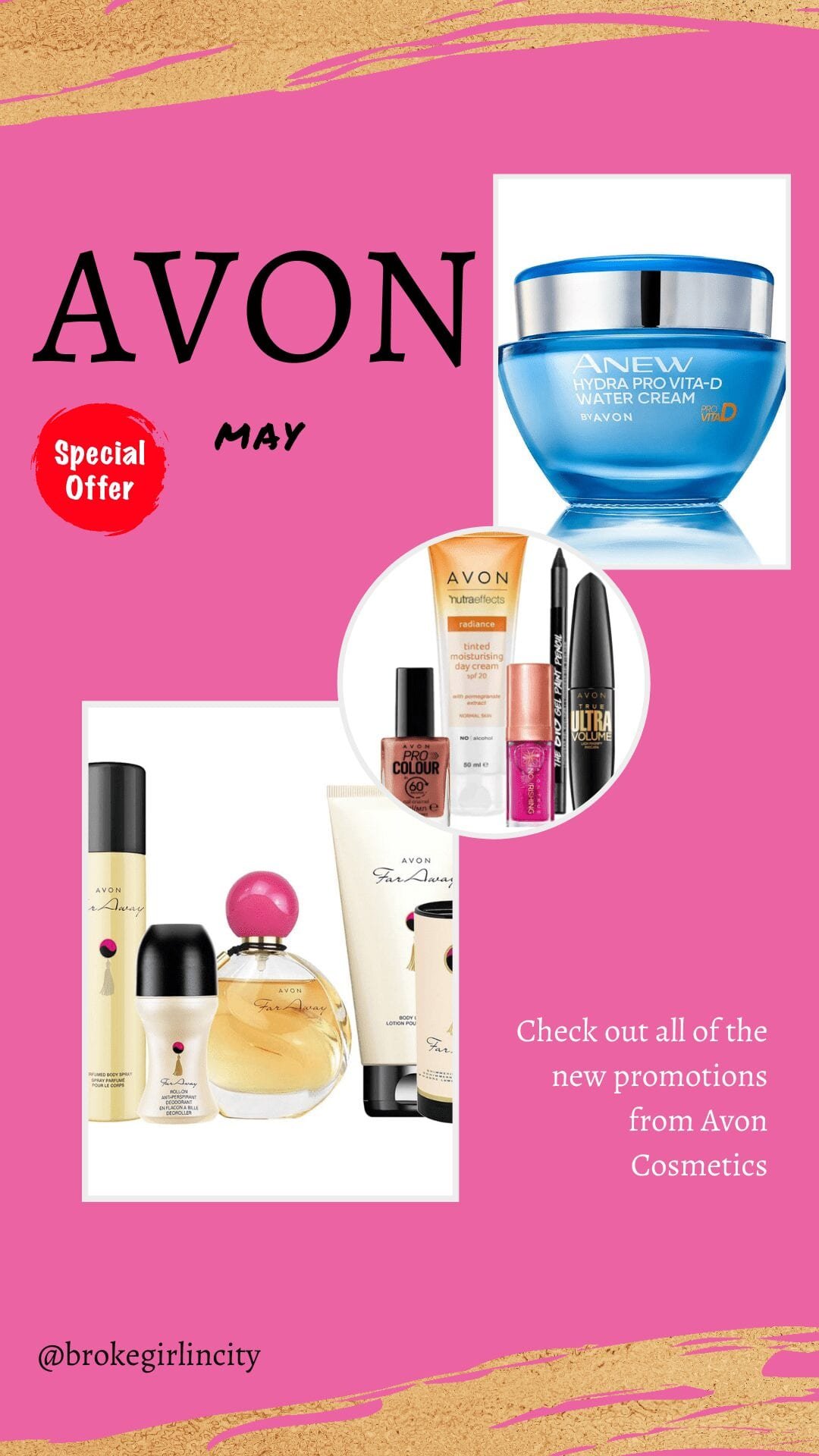 The Power of SUNSHINE in a Jar with Avon
I have a secret love of Avon products which I have inherited form my mother. Not only are they great value for money, but they are really lovely!
I recently wrote about the new fragrance EVE EMBRACE which was launched in time for Mother's Day, which I now wear as my go-to fragrance. The moisturising lotion is delicately fragranced and makes my skin feel so silky smooth!
I have hand-picked some of their latest promotions to share with you all here. The links below contain affiliate links, which means I may get a small commission should you go on to buy anything.
Benefits:
Meet Your Skin Supercharger
Sunshine in a Jar- Pro Vita-D technology helps activate your skin's daily dose of vitamin D production.*
72-Hour Hydration- Lock-in moisture & wave goodbye to dull, dehydrated-looking skin.
Instant Results: Delivers smooth, supple-looking skin instantly** & endlessly hydrated skin in just 1 week.***
From vitamin C for an everyday glow to vitamin D for 72-hr hydration, your skin will love these beauty heroes!
The Anew Hydration & Glow Multivitamin Skincare Kit features:
Our NEW Anew Hydra Pro Vita D Moisturiser which works to activate your skin's vitamin D for 72-hour hydration & super-supple skin,
Anew Revitalising Micellar Water with hydrating hyaluronic acid, vitamin B3 & micelles for beautifully cleansed skin and
Anew Radiance Maximising Serum to wake up your skin's radiance with the vitamin C power of 30 oranges in 1 bottle!
Get all 3 for just £24, saving £6!
I am personally loving this summer starter kit. You should always wear spf cream and these colours feel so summery. Day cream/ foundation, mascara and ana eye-pencil are my staple items for my make up kit. £15 is a complete bargain.
---
Transport your senses to an exotic land with the floral and oriental Far Away Perfume Set. Discover the enticing scents of freesia, jasmine and vanilla musk from your No.1 fragrance brand in an exclusive, complete fragrance collection. All 6 for just £20, worth over £30!