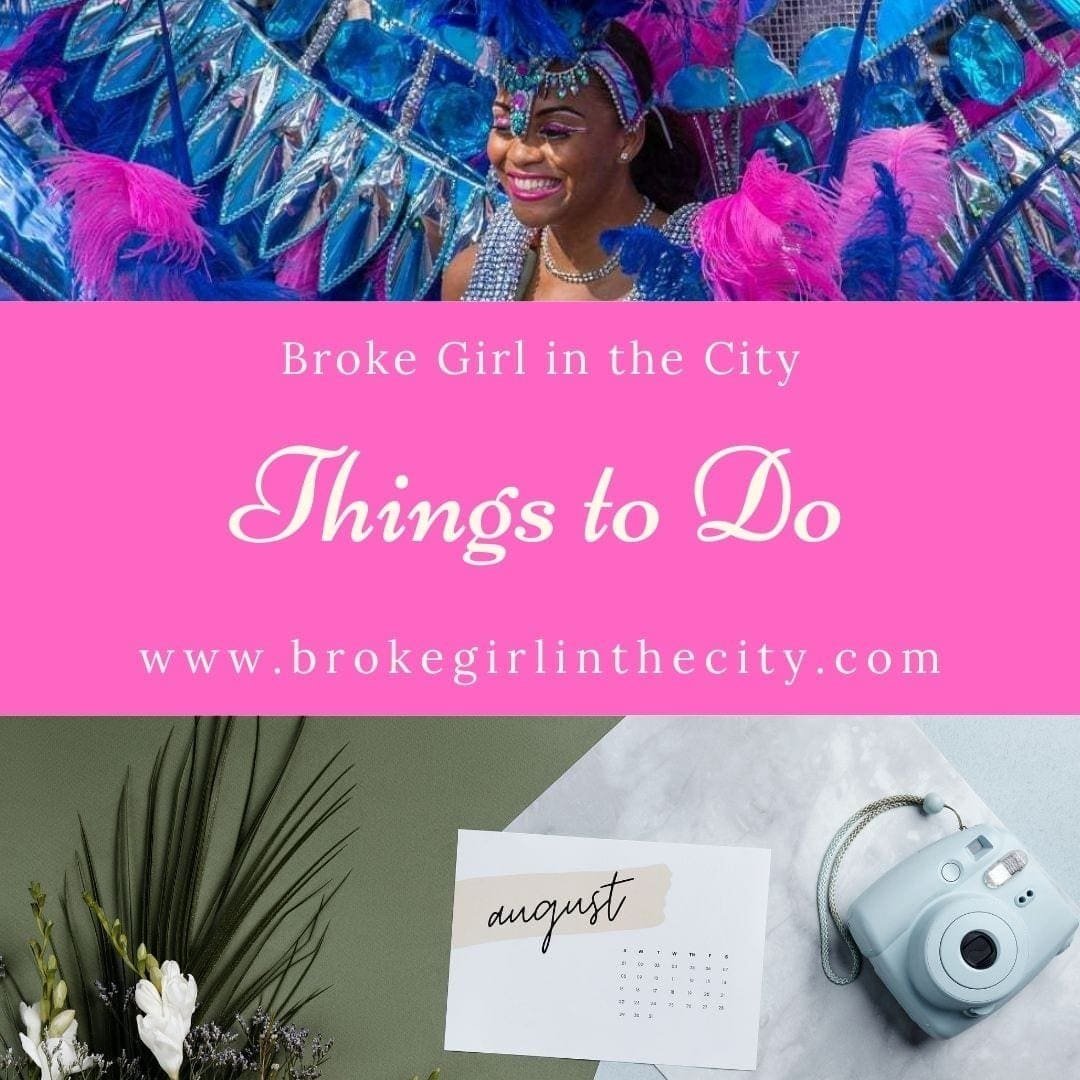 Enjoy this last Bank Holiday weekend! It's never much fun being broke in the city, but we have done a scout of things to do on a budget to make sure you still have fun!
It's always difficult budgeting for a bank holiday weekend, especially if payday isn't until the end of the month. However, it's always good to catch up with friends and/or family and use these three days to unwind as well as have fun!
Confidence! If you have it, you can make anything look good
I still appreciate individuality. Style is much more interesting than fashion, really. Attitude is everything. It's really easy to get colours right. It's really hard to get black – and neutrals – right.
1. Notting Hill Carnival
Notting Hill Carnival is a great way to spend the weekend, dancing to reggae and dub music in the sunshine. The carnival is spectacular and there will be floats and bands from 9 am on both Sunday and Monday.
'The Notting Hill Carnival is the largest street festival in Europe and originated in 1964 as a way for Afro-Caribbean communities to celebrate their own cultures and traditions.'
The carnival starts on Sunday, August 28 which is otherwise known as family day. Monday, August 29 is for when the adults come out to play.
Stay safe. The Notting Hill carnival has received some bad press in recent years, but there is plenty of police on standby. You just need to be wary of pickpockets but that's just everyday life for a city girl.
Ditch the heels for the day! You want to party and it's a long day out walking around. Also, make sure you plan your journey as some tubes will be closed due to congestion.
Eat Caribbean food. It's amazing. Jerk chicken. Plantain. Curried goat. Just remember to take some tissues to keep clean. Also, come in handy for the portaloos later.
Meet in advance. If you have ever tried to meet people at an actual event you will know it's impossible to find anyone once you are there. Phones no longer work. Phones die. Tubes are closed. You don't know the area well. So to avoid frustration, meet your friends and all go together. And have fun!
2. Gin Festival
Tobacco Dock, Tobacco Quay, Wapping Lane, London E1W 2SF
Friday 26th August – Sunday 28th August
Gone are the days when gin was associated with women drinking and crying their eyes out afterwards. It had a reputation for either tears or a refresher after a copious amount of wine.
Gin seems to have a rebirth and has grown ever more popular in recent years. In its second year, the London Gin Festival (GinFestival.com) returns to the capital this bank holiday weekend. The UK's largest gin event!
Tickets are £12.50 through Eventbrite and you will need to buy tokens on the day – 6 drinks for £20 doesn't seem too bad.
3. Cambridge Film Festival
There seems something so romantic about sitting by the river, watching a film as the sun sets, this August Bank Holiday weekend.
Screenings will be on Spring Lane Field in Grantchester, near the Orchard Tea Gardens. The main access will be off Mill Way and will be signposted; it is close to the Orchard Tea Garden's entrance 45 – 47 Mill Way, Grantchester, Cambridge CB3 9ND).
12 FILMS, 4 NIGHTS, 1 RIVER.
Friday 26th – Monday 29th August
It doesn't even matter if you don't have a significant other. Get some of the girls to go along and take a picnic along, although don't worry there will be food and drink available when you get there.
12 films are being shown across 4 days. Watch their amazing promo of the films on offer and have a quick look to see which one stands out for you.
Friday 26th August
Saturday 27th August
Star Wars: The Force Awakens
The Martian
Embrace of the Serpent
Sunday 28th August
The Jungle Book
Days of Heaven
The Lady in the Van
Monday 29th August
Zootropolis
Love and Friendship
Babe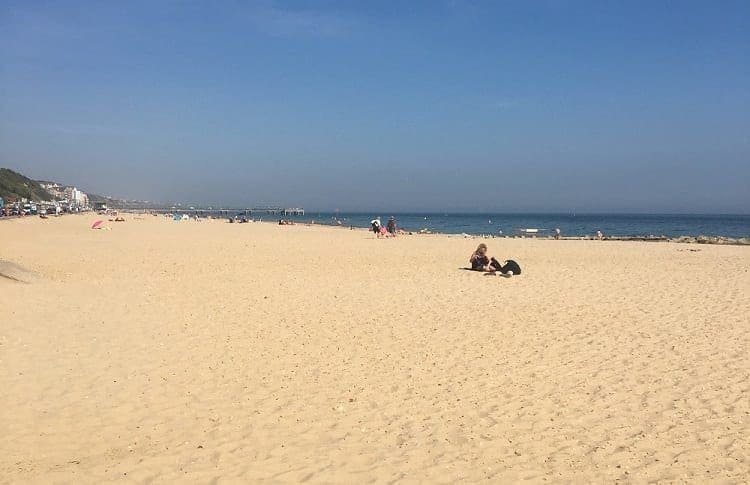 4. Day Out

to the beach
Sometimes as much as it's great living in the city, sometimes you just have to get out. It's hopefully going to be a sunny one, so why not get your bikini ready and go to the beach. The pic above was from Bournemouth this June.
For those of you who hate to plan things, think of it as saving money, as fare prices go up closer to the bank holiday weekend and you will be priced out of a fun day out! You can read our guide to top beaches around London here.
ENJOY YOUR BANK HOLIDAY WEEKEND!