UK Money Bloggers' top birthday freebie tips
It's my birthday month!. Happy Birthday to me! Birthdays are fun and an official 'ME' day. My birthday is on a Sunday this year, so I will spend the day looking at what I can do for fun on the cheap. I will also look at all of the freebies, special offers and discounts available for a feature to share with you. I have also asked my group of top UK Money Bloggers to share their favourite birthday tips too.
Celebrating your birthday?
My first key role after University was working for a social networking website Applebelly for the nightclub industry. I also worked alongside First Leisure's Marketing team and worked on their events, marketing campaigns and birthday mailers! Many brands will look at birthdays as offering you some reward or attempt to coax you into their restaurant/bar/nightclub to celebrate with a freebie or discount.
UK Money Bloggers' top birthday tips
I have rounded up some amazing top tips for celebrating your birthday below from some of the top UK Money Bloggers. It was my birthday on March 1st, and so I have been checking out all of these amazing freebies you can also sign up for on your birthday!
Food & Drink
Claim a free cocktail courtesy of Be At One – Broke Girl in the City
I love cocktails! Be At One sent a voucher for a free £5 cocktail on my birthday. Managing to find the Spitalfields Be At One bar open on a Sunday, a very friendly cocktail master was on hand to give me a FREE birthday cocktail! Make sure you are on their mailing list for the future.
You can get a free doughnut at Krispy Kreme – The Money Fox
Krispy Kreme
Join Friends of Krispy Kreme to access their rewards and benefits. You get a free Original Glazed Doughnut as a welcome gift for signing up, which is an additional bonus! Earn extra doughnuts by referring friends and buying Krispy Kremes, so if you are a fan, sign up. Also, you get a FREE doughnut of your choice on your birthday!
Frankie and Benny's
Frankie and Benny's – Get a free main meal when you sign up for their newsletter 'Frankie & Benny's Rewards' – Emma Drew
Signing up for Frankie and Benny's, I received an unlimited breakfast deal (very exciting) and 33% off mains in my wallet for March 2020.
Hotel Chocolat
Hotel Chocolat gives a free gift if you join its VIP ME scheme – A.W. Be Clever With Your Cash
Andy is the founder of our UK Money Bloggers group and has a fantastic podcast which checks out lots of great deals. I love chocolate, so signed up to Hotel Chocolate without any delay.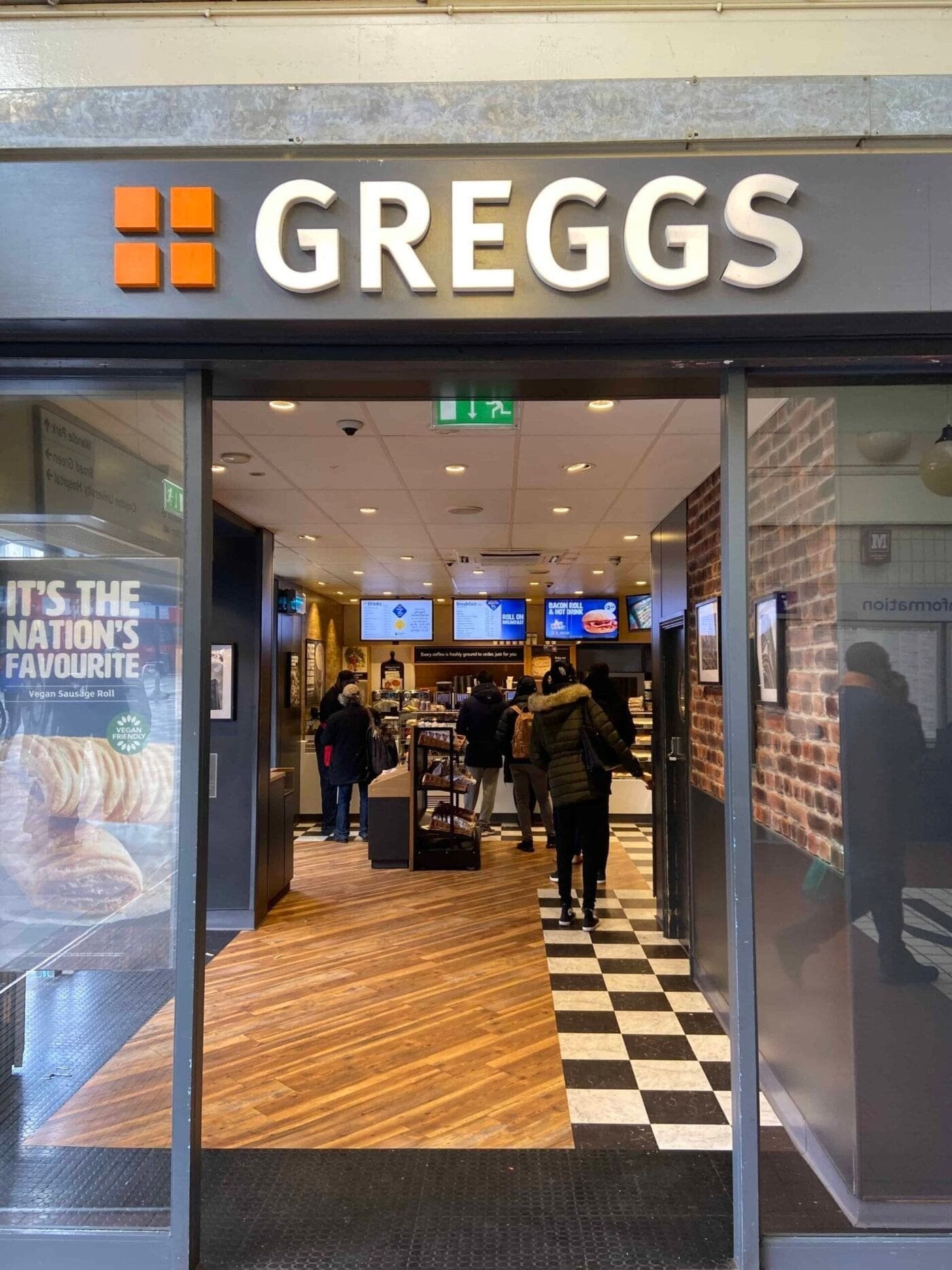 Greggs
A free sweet treat from Greggs if you download the app and register for Greggs Rewards! – Much More With Less
I am a huge fan of Greggs. I buy Rachel a hot chocolate from Greggs each Monday and a pastry. She has been homeless in Croydon for quite some time. This morning I had a FREE drink courtesy of Greggs for signing up for their app and a free pastry for my birthday! I like to try and pay it forward wherever I can, so decided to pass on this free gift to someone who really appreciated it.
Prezzo
Complimentary bottle of *Prosecco if you sign up for Prezzo! – Great Deals Made Easy
I love Prezzo and Prosecco! This a great tip by Will from Great Deals Made Easy. Bubbles are a girl's best friend.
Ed's Easy Diner
Ed's Easy Diner – Free milkshake (worth £4.25) If you have an Ed's Easy Diner near you, sign up to Ed's Club, and you'll receive a free milkshake on your birthday—Jordan Cox Britain's Coupon Kid.
For years I have been going to Ed's Easy Diner in Soho. They do the best milkshakes. So I was really happy to see this listed in Jordan's list of best birthday freebies! Valid on normal shakes only (not deluxe) and must be claimed on your actual birthday.
Crepe Affaire Club
If you join the Crepeaffaire Club, you can get a free crepe – sweet and savoury options available and worth about £5, so not bad at all! Dan at The Financial Wilderness.
Crepe Affaire Club, you can get a "stamp" on your loyalty card for each crêpe you buy | Let your server know that you're a member, and they'll present a unique barcode for you to scan | Once you've earned 9 stamps, you automatically get a free crêpe voucher stored on your app.
Hungry Horse
Hungry Horse gives email subscribers a free alcoholic or non-alcoholic drink every year for their birthday. In order to receive your birthday voucher, you must have signed up to the Hungry Horse Email Club and entered your full date of birth at least 21 days prior to your birthday Top tip by Daily Deals Blog.
Retail
Body Shop
Sign up for the Body Shop loyalty card, and you get £5 free to spend on your birthday. There's no minimum spend, so it's really £5 worth of stuff for free – The Skint Chef
Paperchase
£5 off at Paperchase for your birthday as part of their Treat Me card – Thrifty Chap
ASOS
We love ASOS!
10% ASOS Birthday Discount. Who doesn't love ASOS? – The Online City
Space NK
If you join Space NK's free loyalty scheme, you can pick up a birthday gift in-store for free – last year, I got a large sample of some fancy body oil. Definitely worth signing up for! – Mum on a Budget
Space NK is a beauty store with over 150 luxury brands, including Hourglass, Nars, Diptyque, Eve Lom, and Sunday Riley; Becca offers a reward scheme called N.dulge. You'll receive 1 point for every £1 spent, and when you reach 100 points, you'll be treated to a £5 N.centive (reward). You can use my code to receive £10 off £40 and free delivery.
Aveda
Join Aveda Reward Programme and get a free gift worth £14 every year on your birthday. You'll also collect points every time you make a purchase for more freebies – Your Best Friend's Guide to Cash
I joined Aveda, but they do ask for a £10 membership enrolment fee. The welcome code for new customers is WELCOME15.
M&S Rewards
Join the M&S Sparks rewards program, and they will send you a free £5 voucher – Joleisa Money Pincher's Paradise
Hobbs
My favourite is the £20 Hobbs voucher to use on anything in-store or online (including sale items). I got an umbrella and a pair of socks last year – Thrifty Clair
IKEA
You can get a free £5 IKEA voucher on your birthday when you join the IKEA Family Club – Tip is from Deepak at Latest Free Stuff.