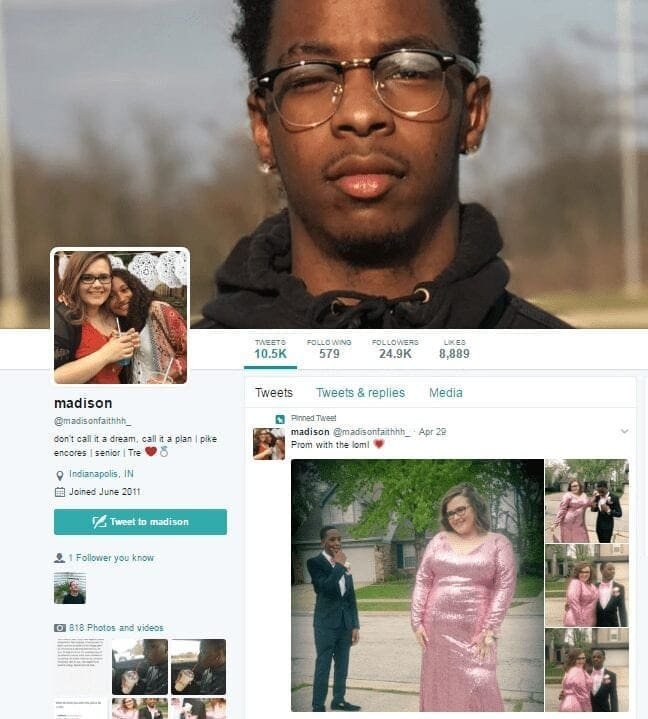 Meet Tre & Madison who are in love
It's lovely to see two people really in love. Tre and Madison are just that. Two sweethearts who dressed up to go on their special prom date. Posting their loved snaps on Twitter.
However, some people just have to try and spoil things. Some random girl decides to comment on – otherwise known as fat-shaming (yep we hate that phrase too) – photos of Madison.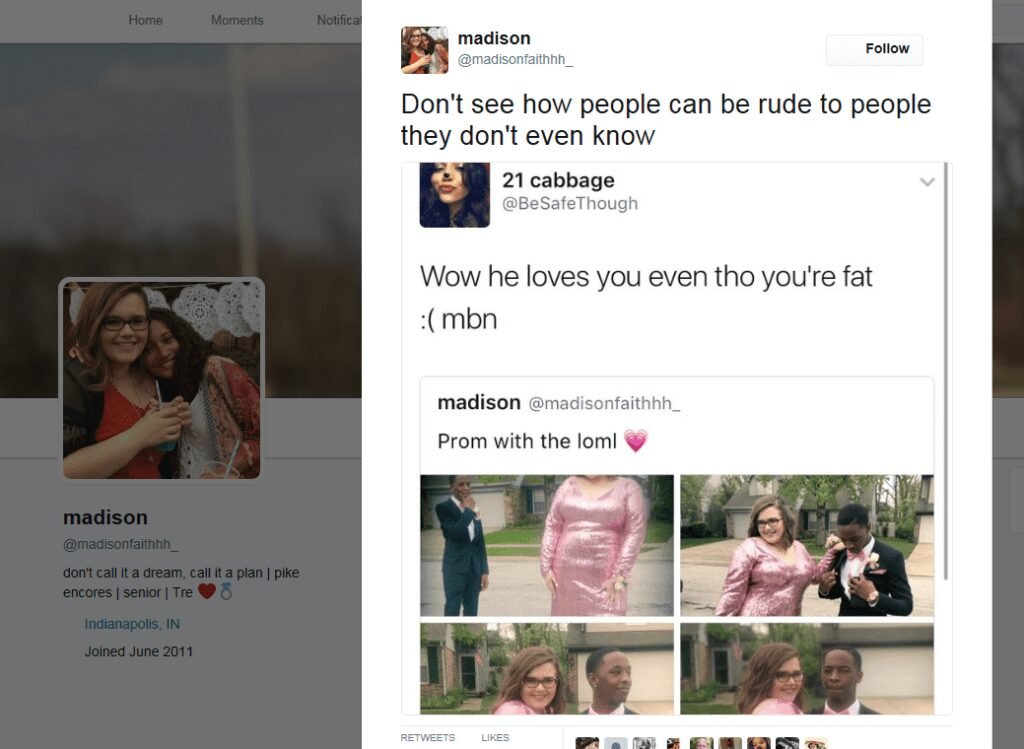 Madison politely comments on Twitter, 'Don't see how people can be rude to people they don't even know.'
It wasn't long, however, before others took to Twitter to defend her.
Tre is the ultimate gentleman…
Her boyfriend Tre's response melted hearts everywhere, leading to this love story going viral.
Tre was cheered on from all over Twittersphere for being an absolute gent and for treating his girlfriend with the love and respect she wholeheartedly deserves.
"god made you just for me"

True love xx
Just check out these messages below. Just beautiful. Tre and Madison have become role models for people everywhere who have felt inspired by their love for one another.
Lesson for us all
If a man loves you, he will show the world how much you mean to him.
#RelationshipGoals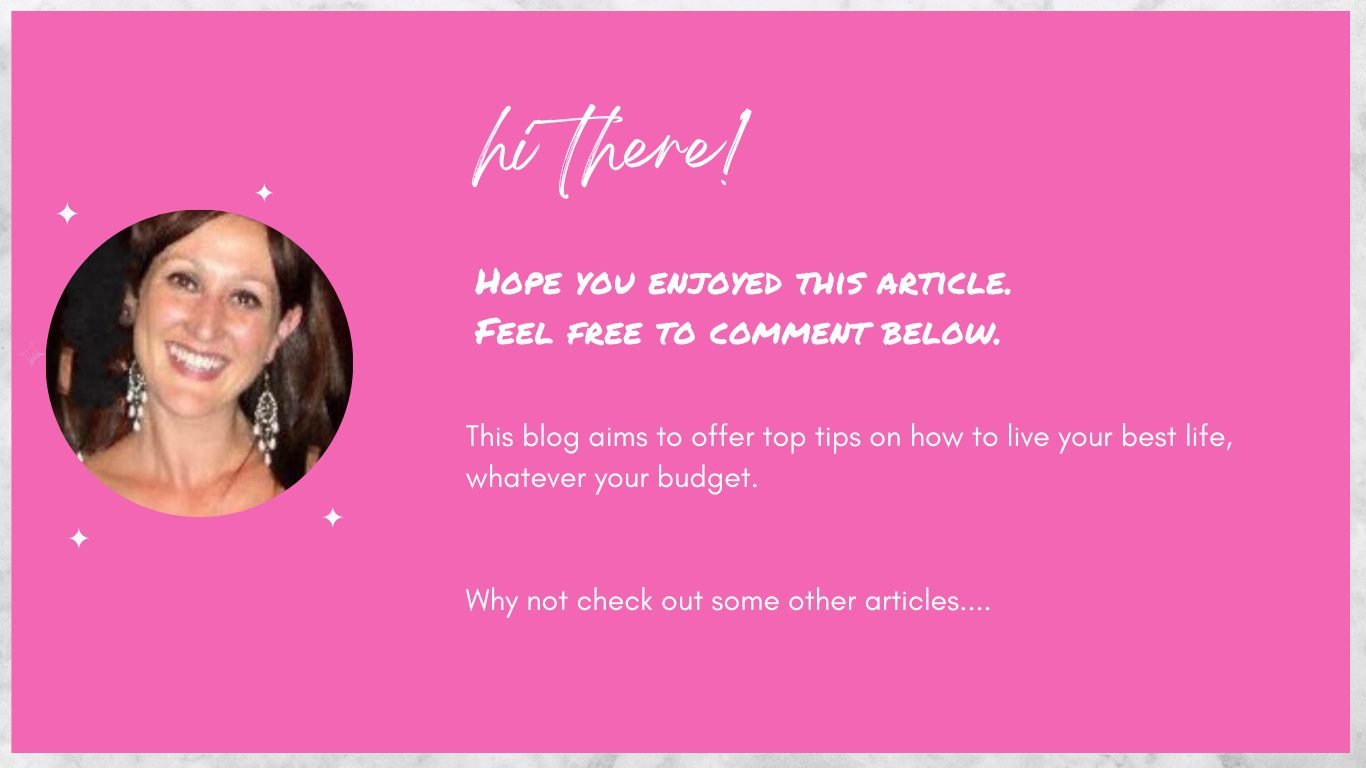 Other articles of interest