The 2017 BT BUFF Awards take place in London on Sunday 10 September from the BT Tower in Fitzrovia.
Urban independent cinema arrives at the BT Tower this September as festival director Addie Akinrinade announced this year's selections and schedule for 2017. BT British Urban Film Festival reveals September schedule Over 30 film screenings plus 2 master classes, The Live Script Readings and the BUFF Awards ceremony will all be hosted at the BT Tower London.
Read their full September schedule here.
Facebook Live will show the 2017 BT BUFF Awards for the first time this Sunday. Anyone can watch or listen to the ceremony on Facebook, on colourfulradio.com, DAB digital radio, the Colourful app, the Tunein app or via the BUFF website.
Absolutely anyone can watch the British Urban Film Festival's showpiece event on Facebook, or via the BUFF website. Listeners can also tune into live coverage at DAB digital radio, the Colourful app or Tunein app. BT.com will show highlights at a later date.

The annual BUFF awards take centre stage on Sunday, September 10th, as Sam Benjamin and Kyla Frye host the prestigious ceremony from the iconic BT Tower in London.
Coverage begins from 5.30pm as Benjamin and Frye announce the winners in 8 categories. Live entertainment comes from the dynamic Ayanna Witter-Johnson and soul songstress Kele Le Roc. Top of the bill is the BUFF honorary award – to be presented to actor Ashley Walters for 25 years recognition of his work on TV, in film and on stage.
Emmanuel Anyiam-Osigwe, CEO of BUFF, said: "We've already broadcast this year's key BUFF events live on Facebook and this Sunday's event is no exception. Making the BUFF awards available to anyone with access to a digital device is part of our plan to make this ceremony the most social awards broadcast ever".
"We're also bringing BUFF to a new generation of film fans who view their entertainment online, through social media and on their mobile devices.
"In conjunction with our media partners, we've got lots of exciting content in the build-up and on the night across YouTube, Snapchat, Facebook, Instagram and Twitter.
"BUFF is leading the way for diversity and representation in the UK, whether that's the week-long festival, our on-air content, our board of patrons and our BUFF team headed up by Addie Akinrinade" he added.
"Today's announcement will take this further, and there's plenty more that we're looking at in the coming years as we kick on into our 2nd decade of urban film coverage".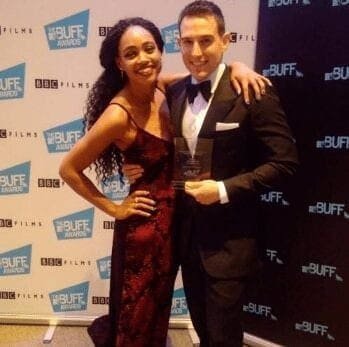 Sam Benjamin and Kyla Frye will host this year's BT BUFF Awards on Sunday 10 September 2017 from the BT Tower in Fitzrovia.
It will mark the presenting debuts of Benjamin and Frye. Both of whom are familiar faces to BUFF audiences through their work in Double Cross, The Key and Liverpool '81. Last year, Benjamin won a BUFF Live script award for Liverpool' 81. Frye has been a BUFF film festival patron since 2015.
Sam Benjamin: 'I am absolutely thrilled to be hosting this year's BT BUFF Awards, especially when I'll be fronting the event with the force of nature that is Kyla Frye. I've witnessed first hand in the last few years how BUFF has an unrivalled knack for recognising untold stories that ooze quality and give a huge platform for talented emerging artists to showcase their work. This year is going to be bigger and better than ever, so this year's BT BUFF Awards will definitely be an event (and a party!) not to be missed.'
Kyla Frye:""I am utterly thrilled to be hosting this year's BT BUFF Awards with my creative partner-in-crime, Sam Benjamin. The British Urban Film Festival has always held a special place in my heart as from the festival's inception, they have championed work and encouraged filmmakers from 'unorthodox' backgrounds to be daring and authentic with their storytelling. From being the first film festival I ever attended in 2011, to joining the BUFF board as a Patron in 2015, I have to say hosting the BT BUFF Awards 2017 is truly an honour and I cannot wait to see you all there!".
The BUFF Awards is the showpiece event in its' annual film festival. The event honours emerging and established film and writing talent whose work is synonymous with the festival and has been showcased in recent years.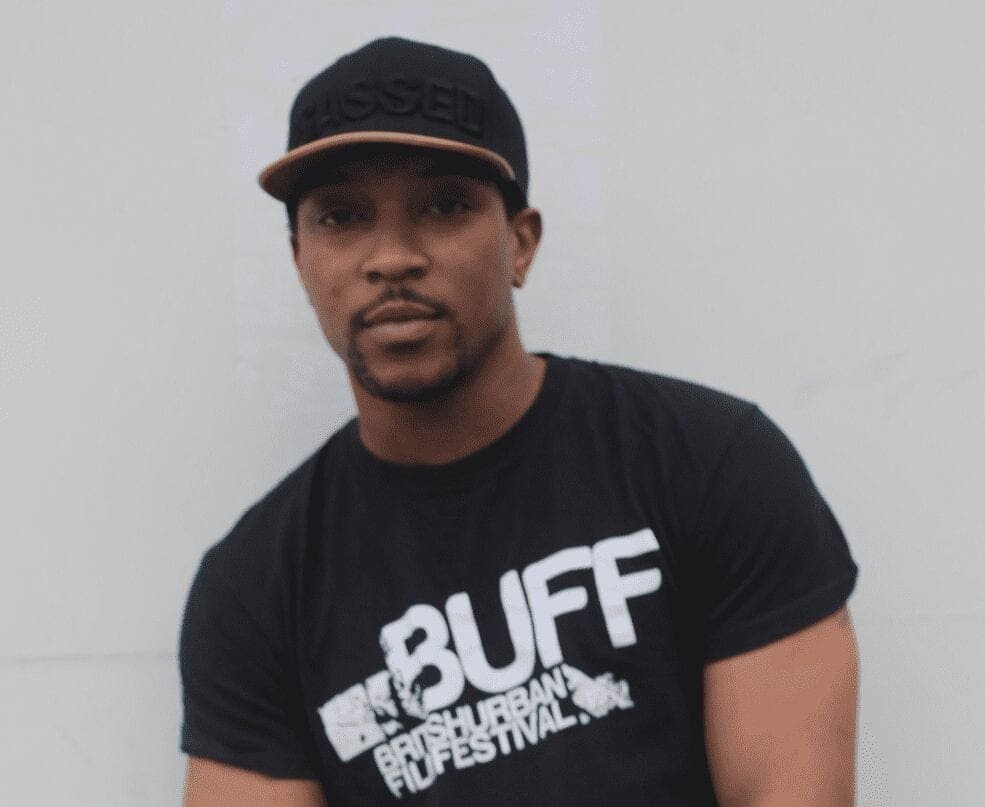 Ashley Walters to receive Honorary Award
The BT British Urban Film Festival will honour actor of stage and screen Ashley Walters with its' highest accolade at the BT BUFF Awards on Sunday 10 September.
The BUFF honorary award is given to an individual in recognition of an outstanding and exceptional contribution to film, television or theatre. Ashley will be the third recipient of the award following actor Wil Johnson last year and Richard Pryor (posthumously) in 2015.
Ashley Walters: "To receive this special honorary award from BUFF means a lot to me. In such a competitive profession, sometimes you look forward so much you forget what you have left behind. This is a welcome reminder. I would also like to say that I share this with my peers and supporters. Without them I wouldn't be doing what I love. Thank you BUFF!".
Emmanuel Anyiam-Osigwe, CEO and founder of BUFF, said: "I'm absolutely delighted that Ashley Walters is to receive the 2017 honorary award. Ashley is one of the UK's most famous faces in a career which has already clocked up 25 years. It has been an incredible 25 years which has seen Ashley star in some of the most iconic TV shows and movies ever made – from Top Boy to Grange Hill, Bullet Boy to Get Rich or Die Trying, it is an unrivalled list of credits which, if you include all the stage plays plus his work as a recording artist, demonstrates his relentless work ethic, the sheer breadth of quality and the massive admiration that I have for him as a trailblazer. The UK should be very very proud of Ashley. He is one of our very best and his career is to be savoured by all who live and breathe the acting game".
Walters appeared on television as Omar in The Young Indiana Jones Chronicles at the age of 10, and as Andy in Grange Hill at the age of 14. His list of film credits includes Montana (which received a BUFF world festival premiere in 2014) Bullet Boy, Get Rich or Die Tryin', Demons Never Die, Life and Lyrics, Sugarhouse, Goal, Fedz & Anuvahood.
His list of TV credits includes Top Boy, Hustle, West 10 LDN, Small Island, Inside Men, Storm Damage, Silent Witness, Cuffs, Truckers, Outcasts and Doctor Who.
Walters performed on stage in 2002 at the Royal National Theatre in Roy Williams' Sing Yer Heart Out for the Lads and in 2008 at the Royal Court Theatre in Levi David Addai's Oxford Street. He also appeared in Bola Agbaje's play Off the Endz at the Royal Court Theatre during February and March 2010.
Most festival events will be charged at £15 and £20
Guest performer at the awards Ayanna Witter-Johnson.
Sam & Kyla to host this year's awards