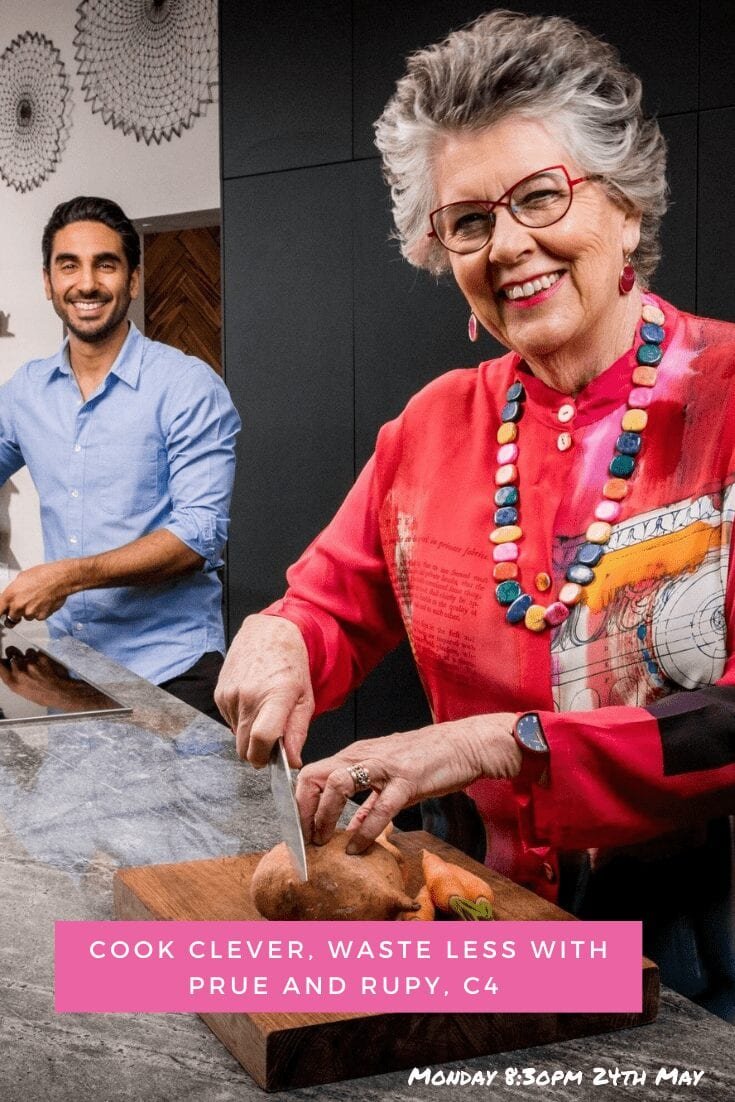 Cook Clever, Waste Less with Prue and Rupy
Mondays 8:30 pm, Channel 4 Starting 24th May
Prue Leith and Dr Rupy Aujla, aim to transform the cooking and food shopping habits of four British families in Channel 4's Cook Clever, Waste Less with Prue & Rupy.
Culinary legend and queen of leftovers Prue Leith, together with food expert Dr Rupy Aujla look to help families tackle food wastage and save money. Something incredibly important for us all.
This four-part series from BBC Studios' Science Unit, brought to you by Hellmann's, will inspire viewers at home to shake up their mealtimes and tackle their Food Waste.
Food Waste remains one of the biggest challenges we face globally.
Food Waste in the UK is a massive problem not many are aware of. The equivalent of 1 in 6 shopping bags or 1 in 8 prepared meals goes to the bin from households. Most of this waste is destined for landfill or incineration. Food Waste remains one of the biggest challenges we face globally. If Food Waste was a country, it would be the third biggest GHG (Green House Gas) emission source after China and the US.
With some top tips and expert advice, we can change our habits and revolutionise how we consume food for the better. Cook Clever, Waste Less with Prue & Rupy shows how we can help our pockets and the planet by being more creative and thoughtful about the food we buy and consume.  
Series sponsor Hellmann's, is on a mission to inspire and enable British households to make great taste and less waste with this series. Aiming to highlight the simple ways we can all make a difference in our kitchens and beyond.
Cook Clever, Waste Less showcases the journey of 4 typical British families from Food Wasters to Waste Warriors.
Each week the cooks will team up with a different family to understand how food is wasted in their respective households. Teaching them recipes for easy-to-make, delicious meals using store cupboard staples and budget-friendly meal planning.
The goal is to help the families – and viewers at home – take action to save money AND the planet by reducing their Food Waste. Each episode champions masterful meal planning. As well as tips and tricks to make simple and gorgeous food every day of the week.
The Parshall Family, Episode 1, tonight 8:30 pm
David and Nadya are at their wits' end; their big food bills and their sons' allergies make mealtimes challenging and create a lot of waste. Can Prue and Rupy's time and money-saving food plan help?
Prue Leith said, "I've been a fan of Rupy Aujla, the doctor who believes that food is medicine, for years. So, to do a programme with him, helping people cook from scratch and save money, has been a real pleasure."
Dr Rupy Aujla The Doctor's Kitchen | Medical Doctor
Dr Rupy Aujla comments, "I'm super proud to have been part of a show alongside Prue teaching families from all backgrounds the simple steps toward wasting less food, saving money and improving their health. We could all do with wasting less, and instead of simply highlighting the problem, I believe that by creating a joyful and exciting programme full of tips and recipes, we also motivate and inspire people watching at home. It was a privilege to work with the studio on this project and the wider team, and I believe we can enact real cultural change to our health and environmental well-being one delicious plate at a time. It really is possible to waste less, save money, eat better and improve your health!"
---
Deborah Dunnett, Commissioning Editor for Features & Daytime at Channel 4, said, "When it comes to leftovers, Prue Leith is the absolute queen. I'm thrilled that she and the superlative Dr Rupy are pairing up to bring us amazing recipes that not only help you save money but also help save the planet."
Fikerte Woldegiorgis, Marketing Director, Foods Unilever UKI, said, "At Hellmann's, we believe food is simply too good to waste. We are proud to be part of the team bringing 'Cook Clever, Waste Less with Prue & Rupy'to TV across the UK. Through this show, we hope to spark awareness and conversation on Food Waste and on the role each of us can play in tackling this enormous environmental problem. We hope it will shine the light on Food Waste similar to the positive action on plastic waste we have seen in recent years."
Paul Overton, Executive Producer, added, "The series is packed full of genius food facts, big reveals about our most wasted foods, and top tips and recipes to make use of leftovers. Food expert Prue Leith, founder of The Doctor's Kitchen, Dr Rupy make a brilliant pairing to deliver these useful facts and hacks that audiences can take home to help reduce the amount of food we waste."
---

My mother always used to shop, looking at the reduced items. You can pick up some great bargains this way! Looking forward to more top tips from tonight.
1. FREEZE FOOD
I used to buy fresh vegetables and food. However, I would end up throwing most of it away as it would perish in the fridge. Freeze food when your shopping arrives and buy containers to freeze your leftovers or when you batch food.
2. SHOP FOR WHAT YOU CAN EAT
I was always told never to shop on an empty stomach as you tend to buy more than you need. Make a plan for what you need to buy in a week. Only buy what you need.
3. STORE YOUR FOOD CORRECTLY
Store your food correctly. Make sure you rotate food in the fridge so anything going out of date isn't left at the back! Use containers to save food. I love this article by LEARN HOW TO STORE YOUR FOOD. Offering life hacks on how to store your food to help your food stay fresher for longer.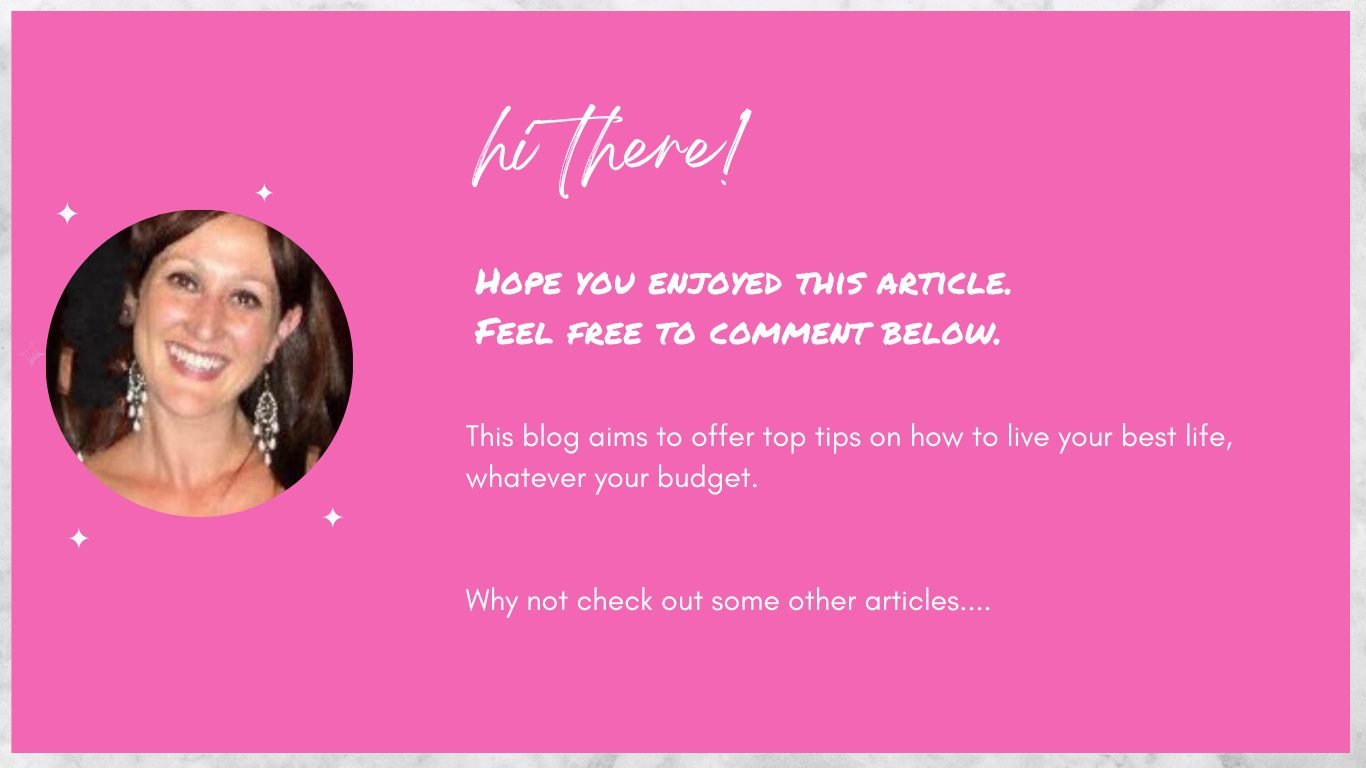 Other Articles of Interest