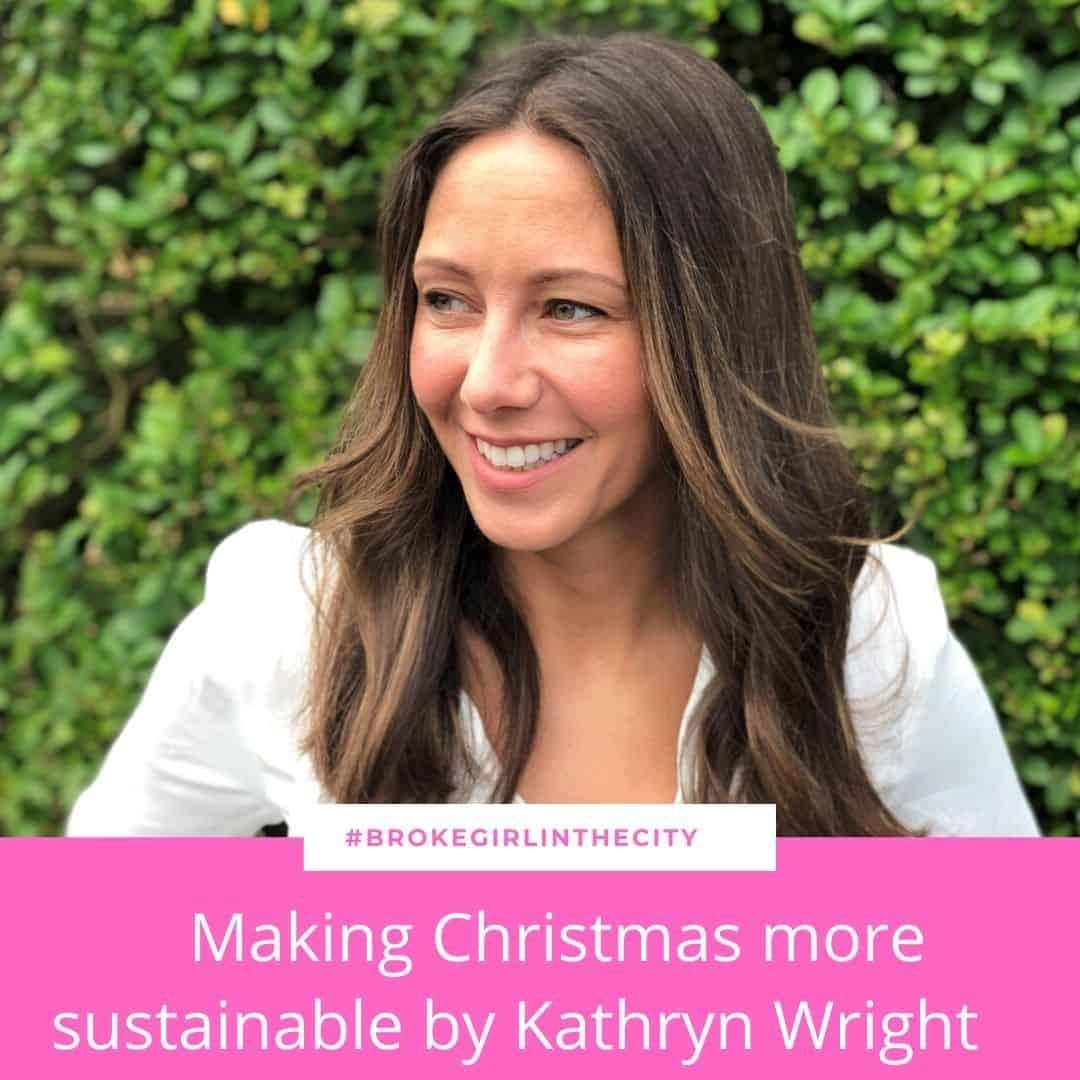 Minimum waste, maximum wonder: making Christmas more sustainable
Kathryn Wright, CEO at Discount Vouchers, gives her top tips for a more sustainable festive season
'Tis the season for giving – as well as eating, drinking and all-round celebrating. Which means, of course, it is also the season for shopping.
The trouble is that a not-insignificant amount of that spending ultimately goes to waste. Whether because of excessive packaging, single-use items, unwanted gifts or uneaten food. And in a world where we are (rightly) paying ever-greater attention to the issues like climate change, pollution and poverty. Moving towards a more sustainable festive season is a must. Happily, there are masses of small steps we can all take. Here are just a few ideas.
A sustainable mindset
First things first, to create a – 'less waste, more sustainability' – approach to Christmas, New Year and beyond. We need to start from the ground up. This means shifting from a mindset of 'more is better' to thinking in terms of only purchasing what is truly needed and wanted, and not buying anything for the sake of it.
This can be a real shift in perspective – after all, the very concept of stocking fillers is all too often synonymous with amusing little purchases which end up being forgotten or thrown away. But by thinking a little more carefully before each purchase, we can ensure less waste – both of our hard-earned money and of wider environmental resources – and ultimately make Christmas more meaningful.
The perfect present
Christmas gifts are, of course, are at the heart of shopping mania at this time of year. We all want to see our loved ones' faces light up when we present them with the perfect gift, and giving (and receiving!) presents can be truly joyful. But there's no getting away from the fact that a huge number of unwanted or unneeded gifts are thrown away every year – or simply get tucked away, never to be used or enjoyed.
One option is to gift experiences rather than physical presents. This can be truly thoughtful and meaningful, enabling friends and family to make memories together. And as more and more organisations get on board with this idea, there truly is something for everyone. Another is to make handmade presents – often the most thoughtful gesture of all. There are masses of inspiration on the internet, from crafting ideas to cooking up a storm in the kitchen, so whatever your skills, you really can make something special.
When it comes to shopping, try to support local independents if possible, rather than just relying on the big chains. They often offer eco-friendly choices, as well as enabling you to support local businesses and find truly one-off presents. And good old 'Secret Santa' still remains one of the best ways to avoid friendship and workgroups all over-shopping for festive gifts. If you're participating in one, encouraging everyone to share a hint of what they would like is a good way to avoid junk gifts which get giggled at and then thrown away.
The Christmas card list
Take a good look at your Christmas card list. If you don't think the recipient will appreciate a handwritten note or will toss is straight in the bin, don't send one! If we are all mindful of sending fewer Christmas cards, we can make the difference collectively.
There are, of course, countless options when it comes to choosing sustainable cards, from making sure they use recycled materials to selecting those which support environmental charities. You could even send digital cards by email and cut out the paper altogether! And don't forget to diligently recycle all the ones you receive yourself.
A cracking time
Christmas crackers are fun, but they all get thrown in the bin when clearing the table – and when was the last time you kept the trinket inside beyond the holiday season? So why not try out a different kind of placeholder, like a personalised Christmas decoration or a lottery ticket?
If you don't want to say goodbye to the tradition, you can even try making your own Christmas crackers, which means you can stick with recycled or sustainable materials, and choose little gifts which will mean something to the people around your dining table.
Cooking up a (waste-free) storm
It has been estimated that an enormous 17.2 million Brussels sprouts go uneaten every year in the UK! And that's just the tip of the food waste iceberg. Most of us are guilty of buying more food than we need or failing to get through the leftovers before they go off.
So, be realistic about the amount of food you and your guests will actually eat, and try not to shop to excess. It's cheaper too! Unless you live in a really remote location, you're unlikely to be unable to nip out to the shops for weeks on end. So there's no need to stock up on truly enormous volumes of food 'just in case'.
Markets and greengrocers are a great option for buying fruit and vegetables according to the precise amount you need – as well as cutting down on unnecessary packaging, and supporting local businesses. Look out for locally-sourced produce, and if money allows, go for free-range or organic wherever possible. Finally, make a plan for how you're going to use up the leftovers ahead of time, so you don't get stuck with masses of cold roast turkey and no recipe to drop it into.
All wrapped up
And now for the finishing touches – getting all of those sustainable, handmade, local and eco-friendly presents wrapped up! Contrary to popular conception, a great deal of festive wrapping paper is not recyclable. So make sure you choose a version that is – or you could even give cotton wrapping a go!
For young children, creating a treasure hunt around the house can be even more fun than tearing into the gift wrap – though as we know, the smallest people in your house are probably prone to playing more with the wrapping than the gift inside. And don't forget to reuse and, wherever possible, recycle the paper from your own presents.
Just a few simple changes and you can make this most wonderful time of year far less wasteful so you can enjoy an eco-conscious Christmas.