Easter Weekend Special
While we stay at home this Easter. It's important to remember we are staying safe, staying at home. So I wanted to share some of the amazing things happening over the weekend with you all. The creative industry has been hit really hard. Yet it has been the first to pivot and establish new ways in which it can thrive in lockdown. You can still enjoy Easter in the comfort of your own home.
Do make sure you check in on friends, family and loved ones over the Easter Break. Share some of these experiences online for others to enjoy too.
Happy Easter Weekend everyone xxx
Create for Corona
"Create for Corona" is a hashtag that was started by Sukki Singapora and her friends. When she saw so many of her fellow industry artists stuck in their homes without work.
In a gig industry without gigs. Sukki felt that she wanted to do something to keep positivity high. By asking people around the world to submit videos of themselves "Creating for Corona."
Sukki was also inspired by her terminally ill father who has motor-neurone disease. Wanting to make sure that the Create For Corona cause raised funds towards coronavirus relief, for those who are frightened or ill like her dad.
Create For Corona is putting together a video with new lyrics to a Sam Smith song, to raise even more funds. If you'd like to take part, visit the Instagram page: @createforcorona for details!
BBC Radio 5 Live:
Laura Whitmore
Easter Sunday, 10am
Laura Whitmore will be talking to the amazing Jonathan Van Ness tomorrow. I am so excited to listen to him. With so many other interviews with Refuge, Dr Zoe Williams, Laura, Scott and music from Andrew Cushin. As well as money tips from yours truly. Lie back in bed, relax and tune in!
Music:
Defected Festival
Defected Records virtual festival takes place on Friday night. I have listened to the one streamed from Ministry of Sound in London, and the homes of DJs.
"Back this Friday with their biggest #VirtualFestival to-date, with live, brand new sets from…@calvinharris as @loveregenerator playing as his house and techno alias Love Regenerator, Roger Sanchez, Black Motion, Sam Divine and The Mambo Brothers with an Ibiza sunset-inspired set. The event calls on the audience to donate to the World Health Organisation's COVID-19 Solidarity Response Fund"
Camp Bestival's Stay At Home Easter Sleepover
Saturday and Sunday, 9am – 9pm Facebook, Instagram and YouTube
Here it is, Camp Bestival's Stay at Home Easter Sleepover line-up! It's packed full of fun and activities festival friends and family:
Campsite Bogies from Dick and Dom | Lizzie's Way's Mudpie Workshops, Storytime Special with Kate Winslet | live Q&A with Fred Sirieix | Silly Science | Silent Yoga | Post-bedtime wine time with comedy duo Scummy Mummies | Special debut DJ set from Nelly Cook with a little help from her Dad Fatboy Slim!
EASTER SLEEPOVER LINE-UP…
Remember if you're enjoying the entertainment and are able to spare anything, check the following donation links for Ellen MacArthur Cancer Trust and The Trussell Trust.
Videos will be available on the hour from 9 am each day. Some are short, some are longer with plenty of space between each one for all-important snacks times, toilet breaks and cocktail making. They will be on different social channels – either Facebook, Instagram or YouTube – so make sure you check the links below to view.

As we're all having to work on this remotely along with the acts and artists involved, things might not all go exactly to plan, so please do bear with us and we'll bring you the most fun we can.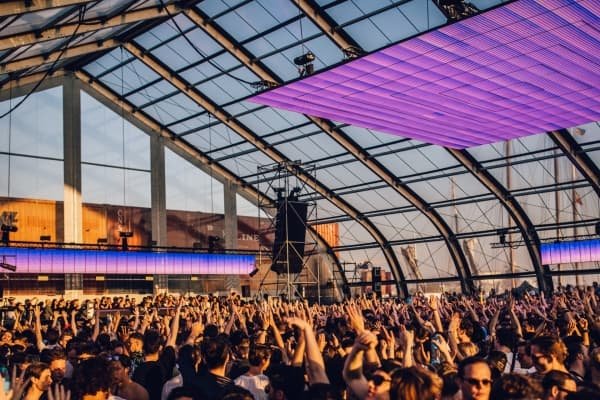 Digital DGTL
Saturday and Sunday, April 11th and 12th
DIGITAL DGTL is the biggest living room festival in the world. While this year's DGTL weekend might look different from previous years. Having had to cancel the festival in Amsterdam. They have taken it online. Making every element of the festival accessible from the comfort of your living room.
Here's a breakdown of everything you need to know. As you get ready for your number one stay-at-home weekender of the year this Easter weekend. Share the festivities with us by tagging @dgtlfestival and #KeepDistanceStayDGTL.
1. Throw on your best festival outfit
2. The (virtually) more, the merrier
3. Channel NDSM with custom DGTL backgrounds/printable
4. Food suggestions:
Loaded vegan nachos | Vegan Caesar Salad | Vegan enchiladas
5. Set up a home minibar
6. Get creative: make a sustainable art installation at home
7. Planning is key!
Comedy:
Comedy at The Covid Arms
Saturday, 7 pm, Covid Arms
A weekly stand-up show hosted by Kiri Pritchard-McLean, with comics appearing via Zoom. This week's line-up is Aisling Bea, Mark Watson and Jonathan Mayor, with music from Gavin Osborn. Money is donated to the Trussell Trust. My lovely friend Stephen Bailey appeared last week (very proud friend). I watched from the comfort of my bedroom with a glass of cava.
YouTube:
#YouTubers4NHSHeroes:
Saturday 11th April
Saffron Barker kickstarted this campaign, who you would know as the YouTuber who appeared on Strictly Come Dancing. On what she is describing as Super Saturday. Each of the participating YouTubers will donate their entire ad revenue from the video uploaded tomorrow to the NHS.
Saffron Barker has amassed a staggering 2.31 million subscribers on YouTube alone. This campaign will no doubt raise so much money for the NHS campaign.
Streaming TV
Fleabag Live, Amazon Prime
Phoebe Waller-Bridge has made her Fringe smash-hit Fleabag Live available via Amazon Prime Video from Friday 10th April. Proceeds will support the National Emergencies Trust (NET), NHS Charities Together, Acting For Others, and the Fleabag Support Fund.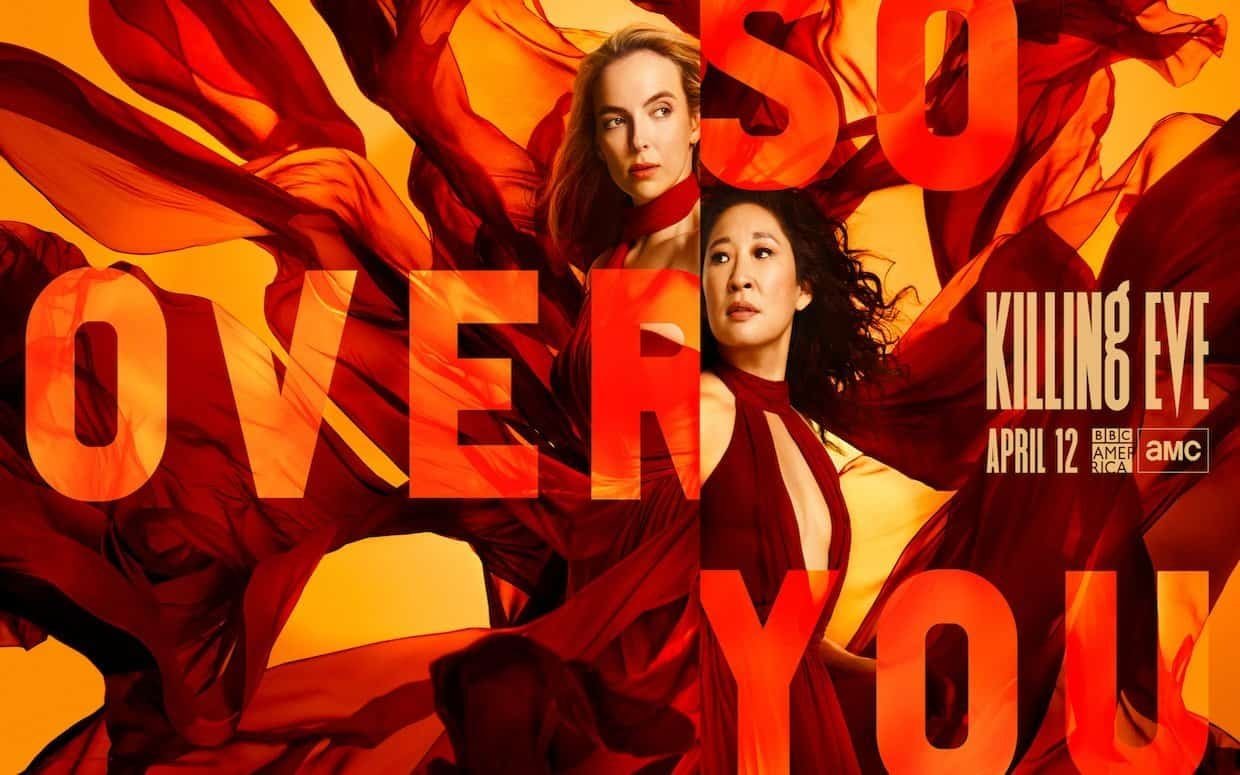 Killing Eve, BBC iPlayer
When I heard the announcement that the third series of Killing Eve was brought forward in the US. Eve and Villanelle are addicted to each other but now are trying desperately to live their lives without their drug of choice. The journey back to each other will cost both of them friends, family, and allegiances… and perhaps a share of their souls.