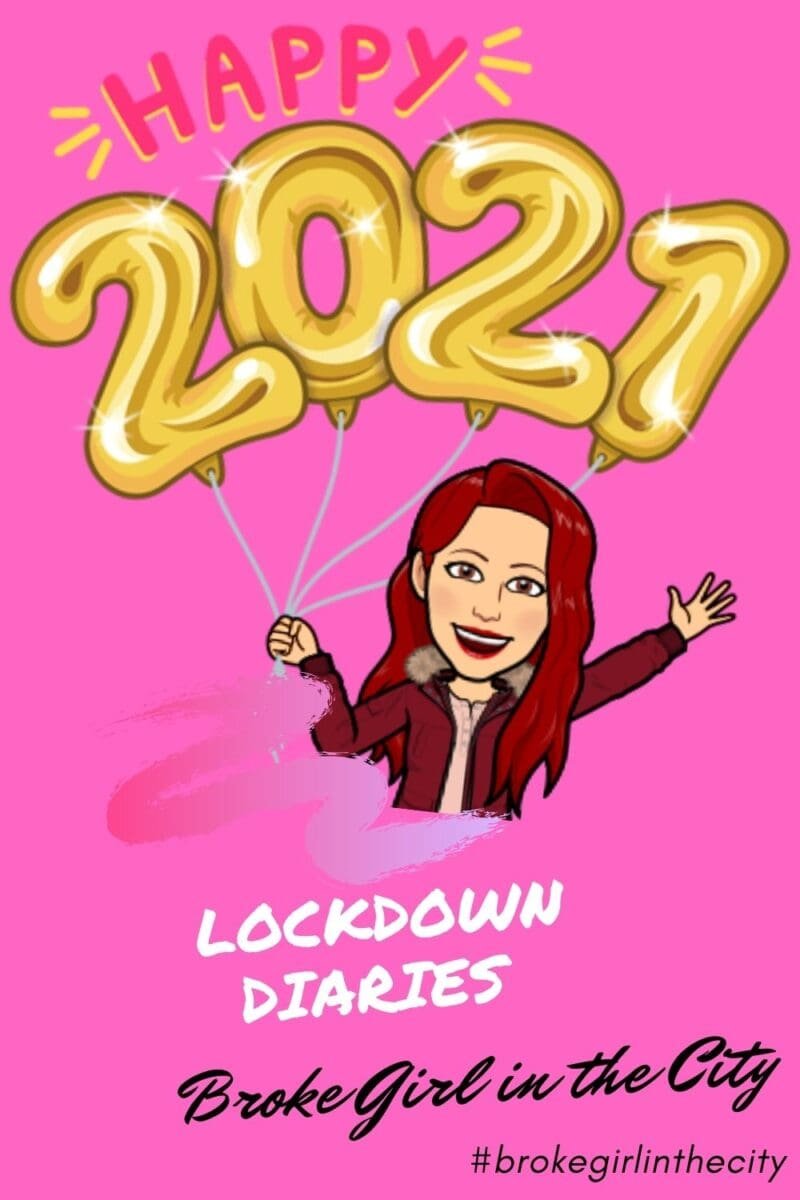 Lockdown Diaries: Happy New Year
I hope you had a great New Year! As we are in Tier 4 Lockdown, we couldn't venture out anywhere. So my housemates and I all had a lockdown New Year together.
2020 was a year we certainly won't forget. Very surreal and challenging. It had its great moments. I met some amazing people in my last Marketing role and I spent some fun times in the house with my housemates during lockdown. It also came with the dreadful news that my mother has the big 'C'. 2021 is going to be a year of big changes, not of all of them are going to be good. However, life is what you make it and if anything, 2020 has told us that we need to make use of the time left with our loved ones. We do not know what is going to be around the corner or what's going to happen next.
New Year's Eve highlights
I spent New Year's Eve with my housemates, eating, drinking and eating some more! I know so many friends and people who spent New Year's Eve in London, many of whom were suffering from COVID and hadn't been able to go home during the Christmas break. So New Year's Eve was spent watching films with my housemates, drinking champagne/cava and eating lots and lots of chocolate! I spent the evening messaging as many friends and family as possible before midnight struck. People were letting off fireworks in the park behind us which was a fabulous end to the evening.

My Top 3 Lockdown Diaries Tips:
1. BE PRESENT AND ENJOY THE MOMENT
Christmas and New Year taught me to be present and enjoy the moment. Not easy when we are not with loved ones, friends or family. I celebrated with my housemates this year, my lockdown buddies! We have gone through quite a lot this year. Our landlord has sold our house so 2021 is all about change and making choices. I might be spending a lot of time on my own, but as much as it isn't easy at times is the ideal time to prepare for the year ahead.
2. TREAT XMAS & NEW YEAR AS A HOLIDAY
I am back to shielding, which means that apart from Christmas and New Year, every day stretches before me as another day staying in the house. Just like most people under lockdown right now. I am even getting to the point I forget what day it is! However, I have told myself to treat this Christmas and New Year as a holiday. It's important to take some time out of ourselves after a stressful year. Once Monday 4th January hits, then I will treat it as a working week, and put the time in for my career, blog and new projects.
3. FOCUS ON THE POSITIVES FROM 2020
I updated my LinkedIn profile before the end of 2020 with the following because it's important to learn from the year before and make the forthcoming year even better, despite all of its challenges.
2020 was a challenging year, but I'm not one to dwell on the negatives, just focus on the positives.
My Top 3 positives are:
✅ Worked on some great thought leadership campaigns, learning about the future of business with a group of talented people, starting a job during the national lockdown
✅ Appeared on BBC Radio 5 Live under my blogging alias with Laura Whitmore to offer personal finance and lifestyle tips
✅ Despite having to live and work out of my bedroom for 3 months 'shielding'. When I was not working, I was writing and developing my blog, which was also a way to keep my digital skills up-to-date.
2021 is not going to be easy and it's going to definitely bring about its own challenges. I for one am excited about the year ahead. What about you?
That concludes my NEW Lockdown Diaries series!