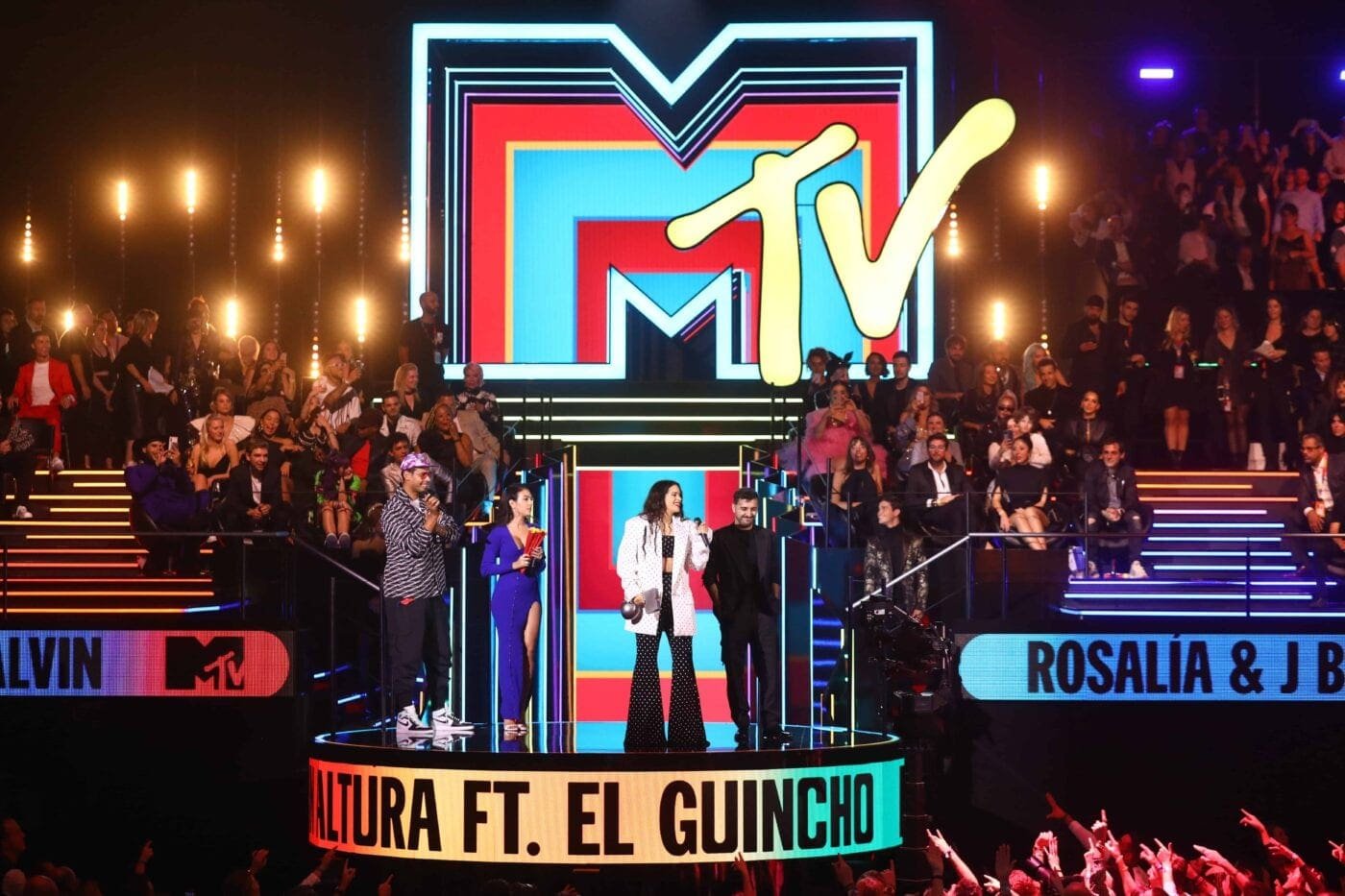 2019 MTV EMAs bring fiery global music celebration to Seville, Spain
"Year of the Woman" is hallmarked by performances by the likes of BECKY G, DUA LIPA, ROSALÍA, HALSEY, AVA MAX and MABEL
The MTV EMAs 2019 this year was staged in Spain. Having worked at MTV on the MTV Music Awards, it is a really special time of the year when the global TV brand celebrates music from around the world. The production is out-of-this-world and didn't disappoint this year!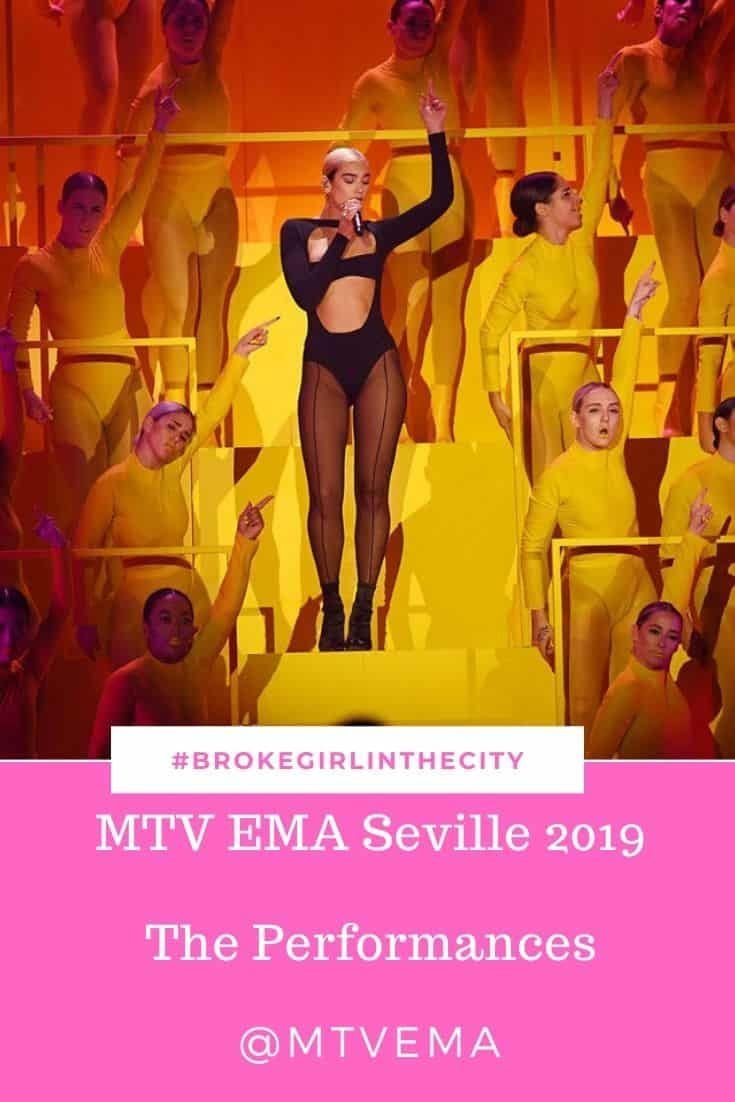 MTV EMA 2019 Performances
The "2019 MTV EMAs" opened with pop superstar Dua Lipa delivering the first global stage performance of her new song "Don't Start Now," joined by a massive yellow wall of dancers. Following the performance, show host Becky G appeared in her first of many costumes to partake in a hilarious bilingual dialogue with herself that was a nod to the outstanding year in women-led and Latin music.
Mabel
Other highlights include "Best New" and "Best Push" nominee Mabel singing "Don't Call Me Up." The daughter of Neneh Cherry — also no stranger to the MTV stage —performed from atop a larger-than-life purple phone, complete with a solo dance break, lasers and violet lighting.
Niall Horan
Surrounded by a cascade of lights, Niall Horan performed a dynamic version of "Nice to Meet Ya."
Becky G teams up with Akon
MTV EMA Host Becky G teamed up with Akon for the first global performance of their reggaeton smash "Como No." The duo rolled down the runway-like stage on gliding carnival floats. The procession was marked with an explosion of colour, 54 dancers and a blend of instruments in a standout moment.
Later in the show, Becky G performed a show-stopping medley of her hits surrounded by flames including "24/7," "Sin Pijama" and "Mayores" on the stage, illuminated by glistening lasers and UV lighting.
Green Day
Global Icons Green Day rocked thousands of hardcore fans in the legendary Plaza de España with an epic performance of their new single "Father of All" and punk classic "Basket Case."
Halsey
Halsey lit up the EMA stage in her own "Halsey World" setting for an intimate version of "Graveyard," literally setting fire to her carousel horse.
Ava Max
Backed by an all-female orchestra, pop phenomenon Ava Max delivered a unique rendition of her global hit "Torn" leading into "Sweet but Psycho" which ran the length of the EMAs' runway-style stage.
Rosalía
Local hero and global sensation Rosalía, accompanied by 52 dancers against a pyramid of red chairs, gave a powerful flamenco/hip-hop hybrid dance number to "Di Mi Nombre."
NCT 127
NCT 127, the first K-Pop group to perform on the global MTV stage, delivered an electrifying performance of their hit "Highway to Heaven."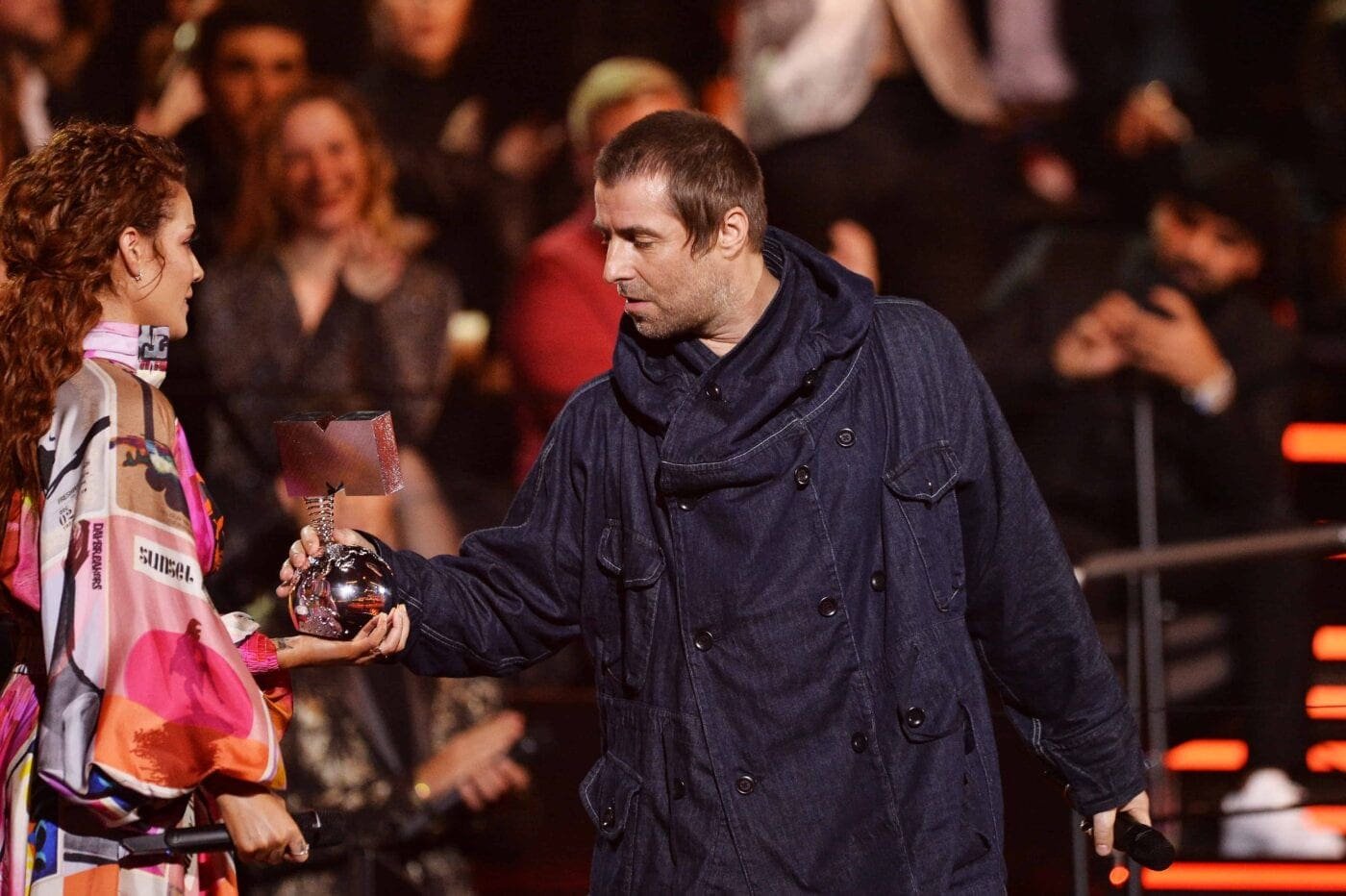 Liam Gallagher
The first-ever MTV EMA Rock Icon winner Liam Gallagher closed the show with a breathtaking performance of his new single "Once" and anthemic hit "Wonderwall" complete with string instruments and a band. The moment was a nod to Gallagher's classic rock and roll style.
MTV celebrated all the local EMA winners from different countries around the globe from Spain to Latin America, to Japan and Nigeria. Thirteen of the winners in attendance from their home countries were brought onto the stage for a tremendous in-show moment that showcased a truly global celebration of talent.
MTV EMA 2019 Performances – Full List
Dua Lipa – "Don't Start Now"
Mabel – "Don't Call Me Up"
Niall Horan – "Nice to Meet Ya"
Akon feat. Becky G – "Como No"
Green Day – "Father of All," Basket Case"
Halsey – "Graveyard"
Ava Max – "Torn," "Sweet but Psycho"
Rosalía – "Di Mi Nombre"
NCT 127 – "Highway to Heaven"
Becky G – "24/7," "Sin Pajama," "Mayores"
Liam Gallagher – "Once," "Wonderwall"
Full List of "2019 MTV EMA" Winners
To find out the list of 2019 MTV EMA winners, click here for the full article.