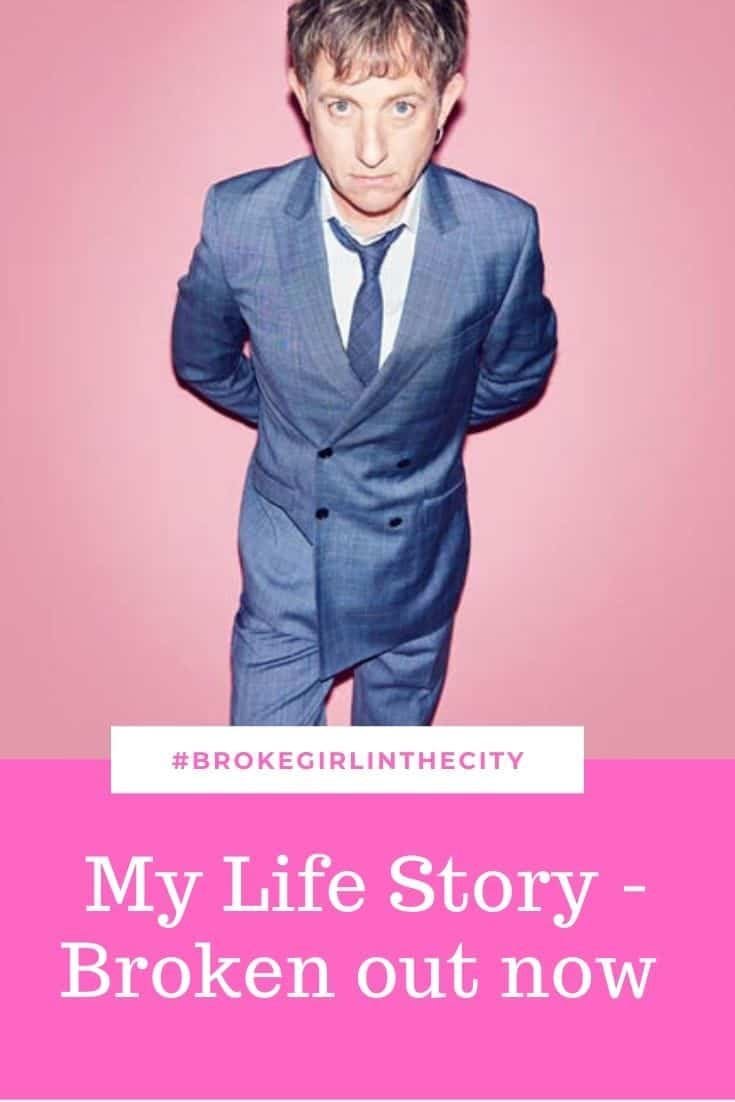 British pop band My Life Story release their second single from the new album – out now
"Brit Pop pioneers My Life Story returns with a powerful reminder of their class" SUNDAY EXPRESS
Epic pop pioneers My Life Story – headed up by the charismatic frontman, Jake Shillingford – have released a new track 'Broken' taken from their critically acclaimed new album 'World Citizen'. This follows their first single 'Taking On The World' that premiered on 6Music's Steve Lamacq show.
'Broken' is a personal message. It's about looking inwards and hiding your pain so well, it's simply not visible to others. However, the tune is far from sombre as Jake explains: "Along with the rest of the planet I suffer from self-doubt, inner conflict, imposter syndrome at various points in my life. We all cover up our suffering with the cheerful 'fake' exterior we present to the world. The simplest way I found to demonstrate this was to wrap music around the lyrics that was joyful and celebratory. In a strange way, this gives a positive affirmation and acceptance of how I feel. And a fuck you to those inner demons."
"A welcome return… try the insistent throb of Taking On The World or the haunting grandeur of #NoFilter" UNCUT
"World Citizen" is the best My Life Story album. Ever.' MILD MANNERED ARMY
"effortlessly the band's finest release to date" MUSIC NEWS
"Shillingford's vocals still dripping with decadence" LONG LIVE VINYL
"a modern pop gem… a brave and triumphant return" REAL GONE ROCKS
"with music, vocals, lyrics & themes all on-point, 'World Citizen' really couldn't be any better" EONMUSIC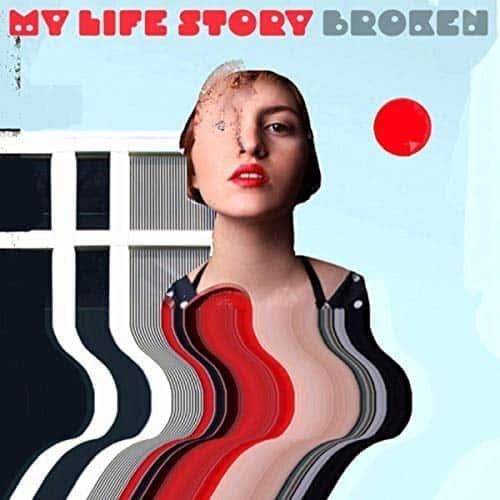 My Life Story has a varied & illustrious past
My Life Story has had a varied and illustrious past: playing the main stage at Glastonbury and collaborating with acts such as Marc Almond, Morrissey, The Pogues & The Wonderstuff, amongst many other incredible achievements. Never ones to completely standstill, in 2016 the band released a brand new single 24 Hour Deflowerer and gained a whole host of new fans and devotees on the back of this and a two-year run of 90s nostalgia festival dates throughout the UK. The band is a hugely popular and tight live act thanks to high-energy singalong favourites including 12 Reasons Why I Love Her, Strumpet, Sparkle and The King of Kissingdom. This boost in profile spawned demand for a brand new album.
"Shillingford delivering convincingly emotional, vulnerable vocals. The album as a whole is proof positive that
My Life Story always deserved much greater success" HI FI NEWS
Jake discovered he had recorded with Adele
It was while working on the new album that Jake was contacted by an eagle-eyed fan who pointed out that he may be responsible for the very first commercially released recording featuring none other than an 11-year-old Adele! Sure enough Jake checked the album liner notes to the track Katrin, recorded with his post My Life Story band ExileInside, released in 2002, and a young Adele Adkins is credited. Jake said; "I remember her well, but didn't connect the dots, she was just a promising singer from a school in Balham. The studio was smack bang in the middle of Soho's red-light district, so I spent most of the time trying to shield her eyes".
"World Citizen" shows resolve, determination and strength in depth from a band still very worthy of their place in today's pop canon" MUSIC OMH
"Bask in finely crafted, orchestral, epic pop uniqueness" SUBBA CULTCHA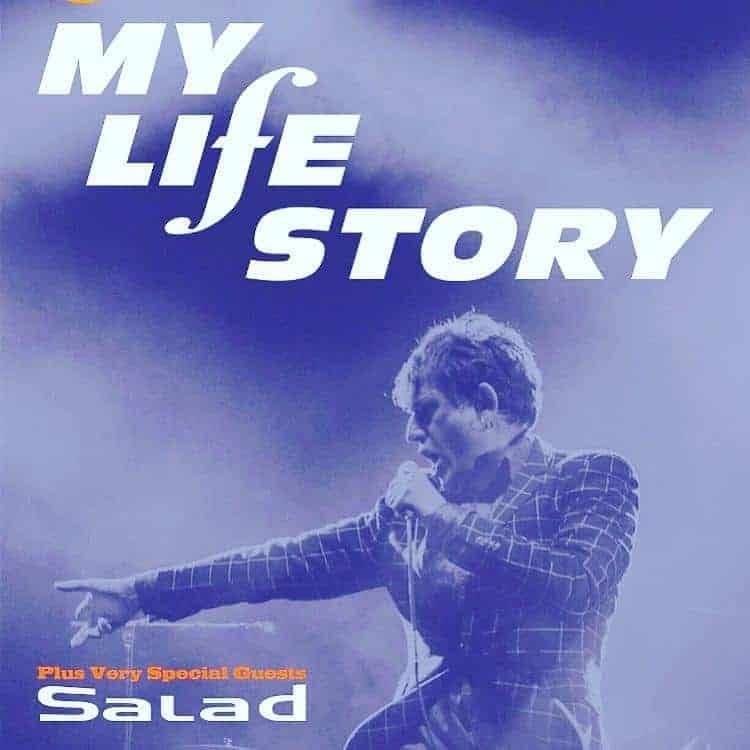 'World Citizen' Tour:
I recently was invited to see My Life Story perform with Salad in Islington, who are incredible. Fans will love this tour and for anyone who has yet to see them! Here are some dates for your 2020 diary.
NOVEMBER:
Wed 20th ST ALBANS – The Horn 08444 771000
Thurs 21st NORWICH – Epic Studios 01603 727727
Fri 22nd BIRMINGHAM – Pizza Express Live
Sat 23rd HEBDEN BRIDGE – Trades 01422 845265
Sun 24th HULL – New Adelphi Club
Sat 30th WORTHING – St Pauls
DECEMBER:
Sun 1st BRISTOL – The Exchange 0117 9299008
FEBRUARY 2020:
Wed 12th GLASGOW – King Tuts 0141 2215279 www.kingtuts.co.uk/artist/my-life-story
Thurs 13th LIVERPOOL – Jimmy's (Tickets not yet on sale)
Fri 14th YARM – Princess Alexandra Auditorium