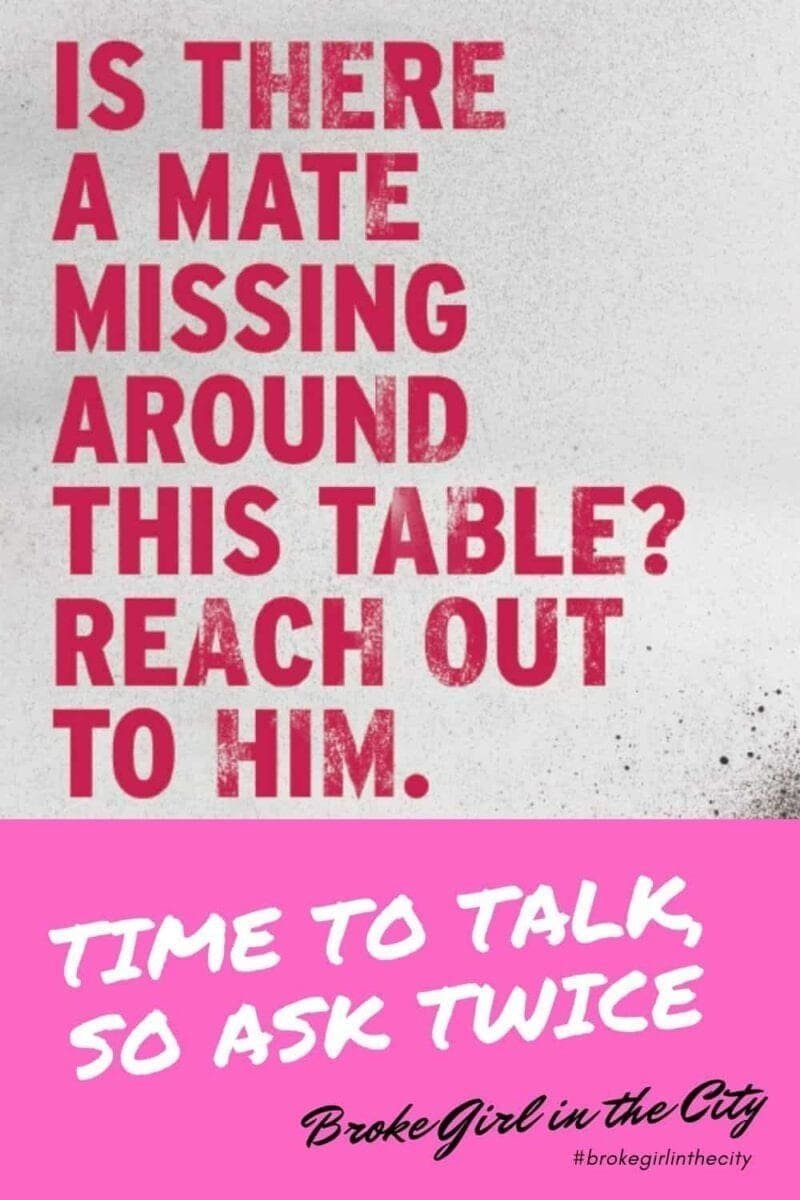 Time to Talk. Time to Change.
Around 1 in 4 people will experience a mental health problem. I personally think that the taboo of having a mental health problem still means that many people won't seek help or admit anything is wrong to both friends and in the workplace.
What's more, with anxiety and depression. That inner demon will tell you people don't want to hear from you. That you are worthless, have nothing to offer and no-one likes you anyway. Or you just want to block the world out as you struggle to cope.
It's not right that people are still made to feel isolated and ashamed by others' reactions to their mental health problems. Time to change looks to change all of that.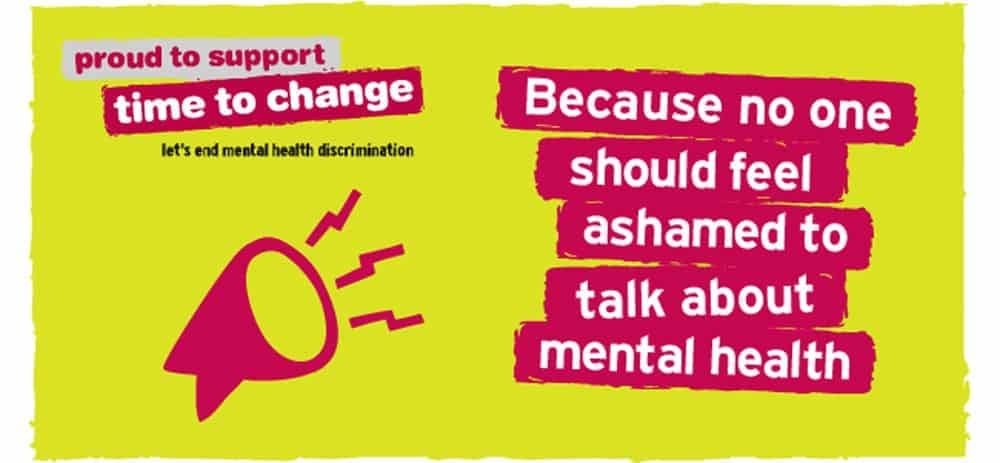 YouGov Research
More than half of sick days taken in Britain are caused by work-related stress, anxiety and depression, research by YouGov has revealed. 47% of Brits say they wouldn't feel comfortable asking for time off if there were struggling.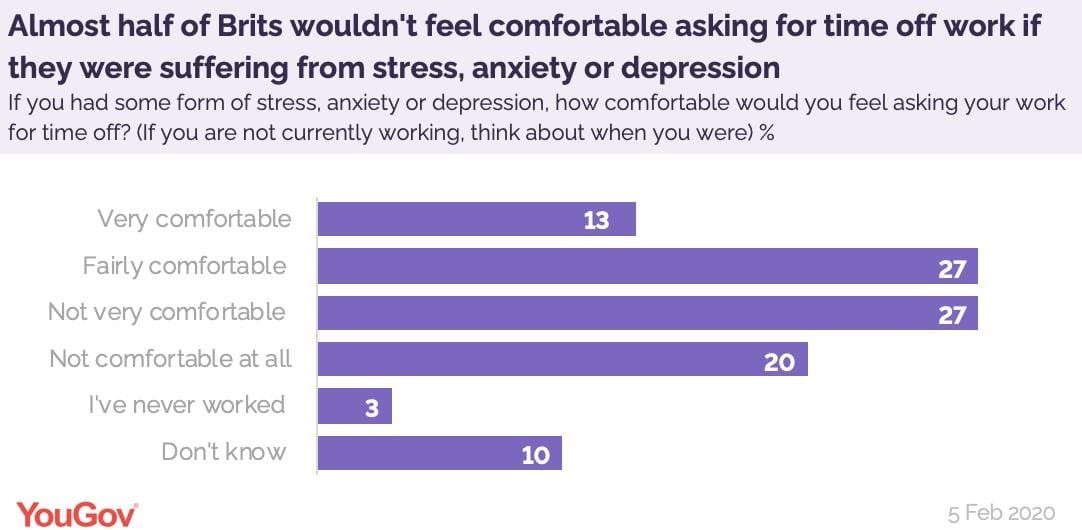 Forget being nice, ask twice
Sometimes we say we're fine when we're not, so if your mate's acting differently, ask twice.
New research reveals the fear of 'awkward conversations' means millions are losing out on mental health support from loved ones
New figures released on Time to Talk Day (February) reveal the impact of the nation's aversion to talking about mental health. Time to Change, the mental health anti-stigma campaign, surveyed over 4,000 UK adults[1]. Just under 1 in 3 said they would put off speaking to a friend who is struggling with their mental health to avoid an awkward conversation. This could equate to millions of people missing out on vital support from those around them.
Top reasons for putting off conversation
When asked why people would put off having a conversation about mental health, the top reasons were: not wanting to say the wrong thing (39%); feeling uncomfortable (28%); and worries about being rude (23%).
The data suggests that an individual's own worries and concerns could hold them back from being there for friends or loved ones.
Time to Change is urging everyone to use Time to Talk Day as an opportunity to stop avoiding or delaying important conversations that could change someone's life.
People are reluctant to talk if struggling
Elsewhere, the survey further highlighted people's reluctance to talk about mental health. Over half of respondents (51%) said they would prefer not to tell anyone if they were struggling with their mental health – even if it would help to talk. And 1 in 3 said keeping a stiff upper lip – not talking about mental health or emotions – is still important.
Bernice, 28 from London, has experience of anxiety and depression "I wasn't feeling myself at University. I started having panic attacks and I stopped leaving my room altogether, I struggled with insomnia and spent several months waking up and wishing I hadn't survived the night. I felt incredibly alone until a friend reached out to talk. The fact she didn't shy away from the subject or avoid me altogether made eventually opening up much easier because I felt safe. She's not a mental health expert and didn't need to be. Her support made all the difference during a very tough time."
Jo Loughran, Director of Time to Change, said: "It's not an overstatement to say that having a conversation about mental health could change someone's life. It's vital that we don't avoid or delay these important conversations because of our own worries. You don't need to have all the answers; if someone close to you is struggling, just being there will mean a lot. The more we all talk about mental health, the more we can remove the fear and awkwardness. This Time to Talk Day we're urging everyone to take action on one day when thousands of others will be doing the same and continue that conversation throughout the year."
Healthy tips for talking
To encourage open conversations about mental health and to address the concerns highlighted in the research. Time to Change has compiled some helpful tips for talking.
Ask questions and listen; "How does it affect you?" or "What does it feel like?"
Think about the time and place; sometimes it's easier to talk side-by-side. Try chatting while doing something else, like walking
Don't try and fix it; resist the urge to offer quick fixes, often listening is enough.
What is Time to Talk Day?
Time to Talk Day was established seven years ago to encourage more open conversations about the topic of mental health. One in four people experience mental health problems and talking about the issue helps to break down the stigma and discrimination that many people still face – making it easier for everyone to benefit from the support of those around them.
Across the nation, thousands of people, including celebrities; politicians; high street organisations and schools are set to take part in Time to Talk Day on 6th February. Many supporters are finding creative ways to get talking – from a pop-up choir in County Durham, to a 'chatty bus' tour of Blackpool. Nearly 4,000 more workplaces and thousands of schools and community groups will take part.
PG tips will help facilitate chats by donating free cups of tea to around half the offices in the UK via their hot drinks machines. This is in addition, the donation of thousands of PG Tips tea bags made available as part of a 'chatterbox' full of resources for supporters.
Time to Talk Day was established by Time to Change, the mental health anti-stigma campaign run by the charities Mind and Rethink Mental Illness. This year, the event spans the UK and Ireland as Time to Change partners with See Me Scotland, Change Your Mind Northern Ireland, Time to Change Wales and See Change in Ireland.
Join in the conversation online using the hashtag #timetotalk
For information and to get involved in Time to Talk Day

---
[1] The research was conducted by Censuswide, with 4,251 UK respondents with a minimum of 1000 in Scotland, 1000 in Northern Ireland and 500 in Wales between 09.12.2019 – 16.12.2019. Censuswide abide by and employ members of the Market Research Society which is based on the ESOMAR principles.