Cutting spending to survive January and keep your bank healthy in 2020
With the average Brit spending £1,116 at Christmas, chances are you're starting the new decade with a relatively low bank balance. According to the Bank of England, the average household spends more than £800 more in December than in any other month.
This January, you can keep your diminished bank healthy with these money-saving tips from Moneywise Ltd. The following 10 tips will make sure you start the new decade in a healthier financial situation by saving money in ways you may have never considered.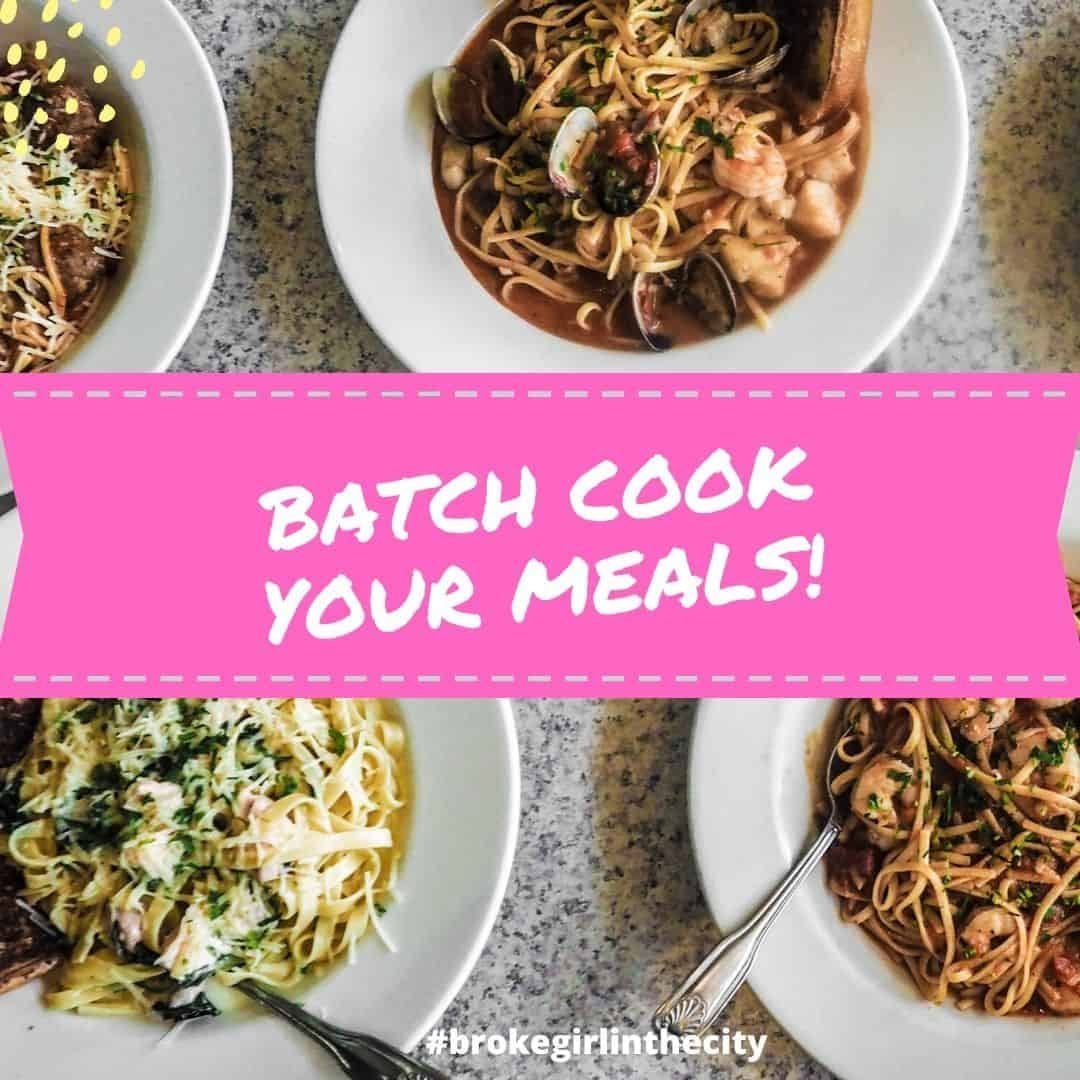 1. Learn to cook in bulk
'How to save money on food' is an incredibly common search query on Google UK – indicating how many people know that they're spending too much on food. To cut this down, learning how to cook meals that keep you full but cost very little is the best method. To manage this, you can do the following:
Purchase frozen vegetables, which are far cheaper than fresh equivalents. For example, Tesco's fresh broccoli is £1.69/kg whereas frozen is £1.23.
Always buy discounted items from the reduced section and freeze to consume later.
Learn to utilise cheap, protein-rich ingredients such as lentils, chickpeas and frozen mince.
Use a slow cooker if you have one – they make cooking simple and suit 'one-pot' cheap meals such as chilli, curry and soups.
Batch cook multiple meals. E.g. a simple chilli costs as little as 25-30p per person (1 tin of kidney beans, paprika + powdered chilli, 1 tin of chickpeas, 1 onion, tin chopped tomatoes, stock cube, dark chocolate – cook spices and oil first then add chopped tomatoes and simmer. Soak beans during this and then add beans and chocolate.)
2. Reduce alcohol consumption
Whether you're partaking in Dry January or not, cutting down on alcohol is a great way to save money this year – especially if you're used to spending time in the pub or bars. It's of little surprise that many of us enjoy drinking at home. Just reducing your consumption in general, can heavily reduce your monthly spending.
The average price of wine has also been rising every year, with a study from the ONS showing that the average price of a 175ml glass was £3.20 in 2012, whereas in 2019 it has risen to £3.96, an increase of around 23%. For anyone who works and lives in the city. I would be happy to find a glass of wine, which costs £3.96!
According to NHS guidelines, men and women are advised not to drink more than 14 units a week on a regular basis. Fourteen units are equivalent to 6 pints of average-strength beer or 10 small glasses of low-strength wine.
If you are drinking 14 units, based on these findings, that's a £17.76 saving every week – or £71 per month. If you ditch alcohol entirely, that's £90 a month saved each month!
Whether you are buying beer or wine to drink at home, it also saves you a lot of money. Whilst looking at the costs of wines from Aldi compared to a bar in London, the savings are incredible.
Case study (night out V night in):
A bottle of Chardonnay from France in a London bar will set you back £28. Whereas buying from Aldi, you have the choice of between £4.49, £9.99 and £13.99. For a bottle of Red, a bottle of Merlot from Chile will cost you £24, but staying in with a bottle will only cost you £4.09 or £5.99. Finally, a bottle of Zinfandel from California is £24, but Aldi gives you the chance to save almost £20 with it costing only £4.19.
With the average units of wine drank a week being 14, choosing the most expensive wines from Aldi you could save the following;
· If you choose the £9.99 Chardonnay, you will save £18.01 a week, and even more if you choose the lower alternatives. This adds up to £72.04 a month.
· If you choose the £5.99 Merlot, you will save £15.62 a week. This adds up to £62.48 a month.
· The Zinfandel Rose will save you a whopping £19.81 a week. This adds up to £79.24 a month.
Obviously, we wouldn't want to stop you from going out, but these figures are a compelling argument as to why reducing intake is good for your wallet as well as your health.
3. Switch your bank account
Did you know you could earn money by simply closing your bank account and switching to a new one? The providers vary each year, but there's generally at least one at a time offering at least £50 or more to switch your account. They do, however, have a minimum monthly payment you must meet in order to qualify.
4. Pause unnecessary subscriptions
In a world of streaming services that dominate our lives, you may be forgetting about subscriptions you have laying dormant. From Amazon Prime to android apps, Netflix, Audible and more, if you're not actively using the things you're paying every month for. It's worth auditing them and cancelling whichever you don't use. All bank account apps allow you to track monthly outgoings under 'regular' payments – so you can quickly find and cancel unnecessary subscriptions.
5. Track your spending
Cards from bank accounts such as Monzo allow you to digitally track your spending. You don't even have to transfer from your current bank – you can simply set up a Monzo account and send your non-savings money into it. Then you will be able to track your lifestyle expenditure and work out where you are spending the most money.
6. Resell unused clothes and belongings
If like many Britons, you've accumulated an excess of clothing over the years, you may have some treasures others would snap up. Apps such as DePop and eBay allow you to resell unused items and realistically, you can never know how much you may have hoarded away in clutter.
7. Quit smoking
This is potentially the biggest drain on your finances in terms of expenditure – with the average 12-a-day smoker saving roughly £1,854 per year. That's an enormous amount of money to put back into your pocket – making quitting worth it for your health and wallet alike.
8. Think of lifestyle spending annually
Rather than thinking of spending £6 a week on coffee at Starbucks, work out what that annual cost is. In that example alone, that's £312 you could be saving every year by ditching your caffeine habit or at least limiting it.
9. Use money-saving apps
There is a slew of great money-saving apps available online. From 'Honey' which finds discount codes for online purchases to 'Too good to go' which allows restaurants to sell cheap leftovers, the choices are almost endless. Whatever your main sources of expenditure are, you can likely find an app that reduces costs in some way.
10. Reduce your heating
If you turn down heating by just 1C you can save 10% on your heating bill. Wearing a t-shirt indoors in winter serves as a prime example of your heating being turned up too high. Adjust your thermostat and set a timer so the house is only heated when needed. Turn radiators down to their lowest setting in rooms that don't need them and if you have an open fireplace, close the damper.