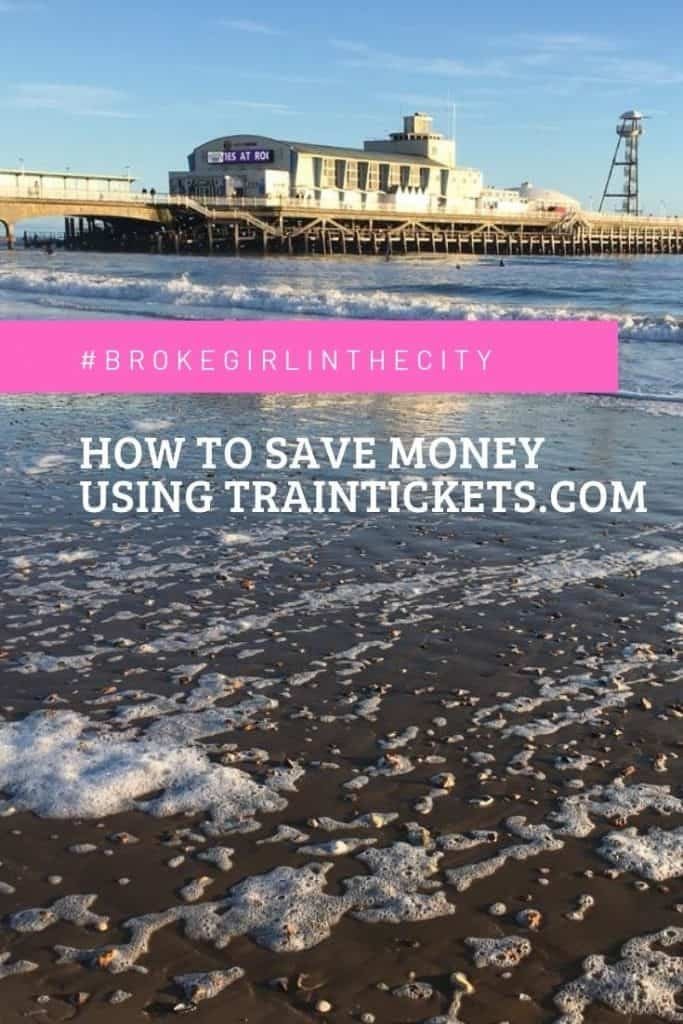 How to save money using Traintickets.com
At Broke Girl in the City, we are always on the lookout for cheaper ways to live and also have fun. My family lives in Bournemouth, which is not cheap to get to. Megabus no longer runs a service, so I am reliant on either the bus or coach depending on when I can make the journey. It pays to be organised and book far in advance, but most of the time I usually book tickets 1-4 weeks ahead of my journey which means I do not book as cheaply as I like.
Ticket Summary
I decided to give traintickets.com a go and use their website to buy tickets for my journey.
Your Details
Booking Confirmation
Guide to cheap tickets
Traintickets.com also provide their top tips on how to get cheap train tickets, which I am going to share with you all now.
Buy cheap train tickets in advance
I am not the best at planning in advance, but this is the best way in which you can secure cheaper tickets. According to traintickets.com. Network Rail is obliged to prepare its train timetable 12 weeks ahead, so train operators often release their lowest-priced fares shortly afterwards. Cut costs by booking as far in advance as possible.
Choose Advance tickets
Only buy these tickets if you know you are going to travel on this date and time. I have often bought tickets in advance and have missed the trains due to over-running at work or something going wrong on the day. Advanced tickets, where you agree to travel on a certain train but the tickets are often not refundable, are the cheaper way to travel.
Buy single tickets
Often it is cheaper to buy single tickets rather than a return. Traintickets.com shows you how.
Consider an alternative journey
If you have the time, it sometimes is cheaper to travel via the longest/indirect route to your destination. The fastest most direct route often is the most expensive.
Buy a railcard
A national railcard can save you 30% discount on travel. If you are 16-25 and travel this is a no-brainer. More recently, a 26-30 railcard launched which will also save you money. Read their full guide to railcards.
Avoid extra charges
In the summary which I have shown you here, you can see that traintickets.com has been very transparent of costs and also any fees which have been charged. They do not charge any other costs other than 10% of what you save by booking through them. #winning

Verdict:
I absolutely loved this website. It's clear, streamlined and whilst I always look for single tickets to see if my journey could be made any cheaper. This website beat anything else I tried hands down. As you can see there are no booking fees – they simply take 10% of the cost savings made from whatever journey you were planning to make. I definitely will book using this website in the future.
How to save money using traintickets.com
Really saves you money and is easy to use!
At first glance, the website is very user-friendly and guides you through its system. It explains how they save you money, by checking out all of the single tickets available on the train networks. I managed to get single tickets from London Waterloo to Winchester and then Winchester to Bournemouth for £10 less than if I had booked a return ticket using another website. In exchange, they charged me a nominal fee of £0.62, which in the great scheme of things is absolutely fine considering they just saved me the price of two cava bottles.
Try now (this is not an affiliate link)