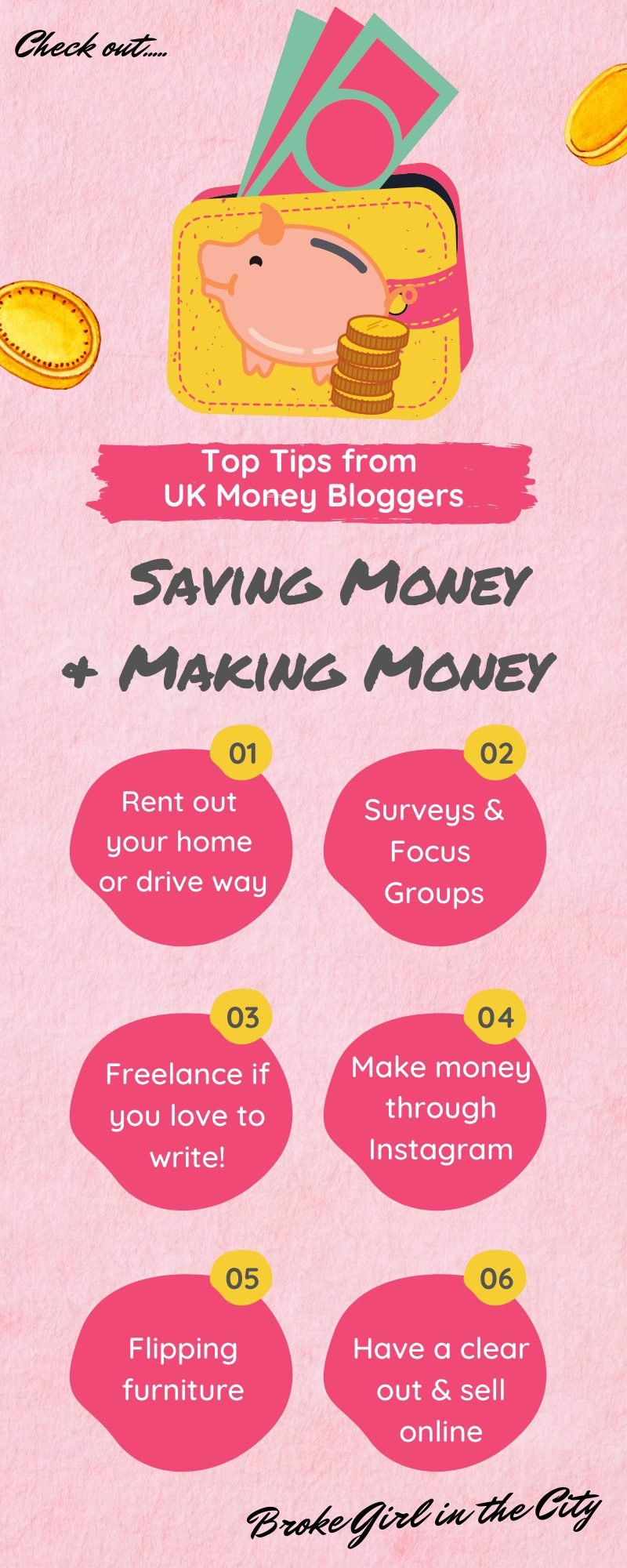 UK Money Bloggers offer their top tips to help you save and make money
It's more important than ever to look at ways to help save and make money in 2022. Recently I spoke with Laura Whitmore on BBC Radio 5 about the importance of increasing your income. Whether this is through tax relief, benefits, allowances or taking on a side hustle. I thought I would ask my fellow UK Money Bloggers for their top tips on how you can save and make money in 2022.

UK Money Blogger's Top Tips for saving and making money
Check out these fantastic tips from fellow UK Money Bloggers for saving and making money in 2022.
1. Rent out your home, garden or driveway
The Penny Pincher has written a fantastic article suggesting weird and wonderful ways to make money this year. If you have a spare room, then why not put it on Airbnb for short-term rentals or spareroom.co.uk for a longer-term option? You can even rent out your driveaway on Just Park and garden on Pitchup. If you have a space, then it's an opportunity to rent it out and make some money.
2. Book out your home for a film or commercial
Will Ponting from Great Deals Made Easy suggests renting your flat out for a film or commercial. The advantages are you can make a decent amount of extra money to rent your place out, but you still get to sleep in it at night. Will recommends signing up with a registered film company like UK Film Location. That way, people will make more money and the insurance will also be covered.
3. Surveys will boost your monthly income
Naomi from Skint Dad recommends doing surveys to make some money. Whilst it might not make you millions, it will give you a regular monthly income, and it's so easy to fit into your schedule. Whether cooking dinner or sitting at home in the evenings. Read Skintdad's best-paid survey sites to make you money this year.
4. Take part in online interviews and focus groups
Pete from Household Money Saving recommends taking part in online interviews and focus groups. With some paying around £50 an hour, it's a great way to increase your income each month. 1 on 1 interviews nearly always pay the most and can pay anywhere between £50 – £70 per hour. Group chats aren't quite so generous and I find that pay ranges from £30 – to £50 per hour. If you fancy making some money by taking part in a focus group, then check out this great article.
5. Earn money through Instagram
Money Savvy Mum UK shows us how we can make money through our Instagram accounts. Micro-influencers (those people who have between 1,ooo-10,000 followers) are often considered by brands looking for an engaged audience. You can work with brands or agencies direct and get paid for sponsored posts. Or you could create something and then sell it through your Instagram. Read how you too can earn through your Insta following.
6. Have a clear-out and earn some cash!
The Financial Wilderness recommends having a good clear-out and seeing what you can find in sellable items! I've been going through old drawers as part of prepping to move house and have been pleasantly surprised at the value of what I've been able to eBay or donate to charity. Look at how you can some money through a spring clean.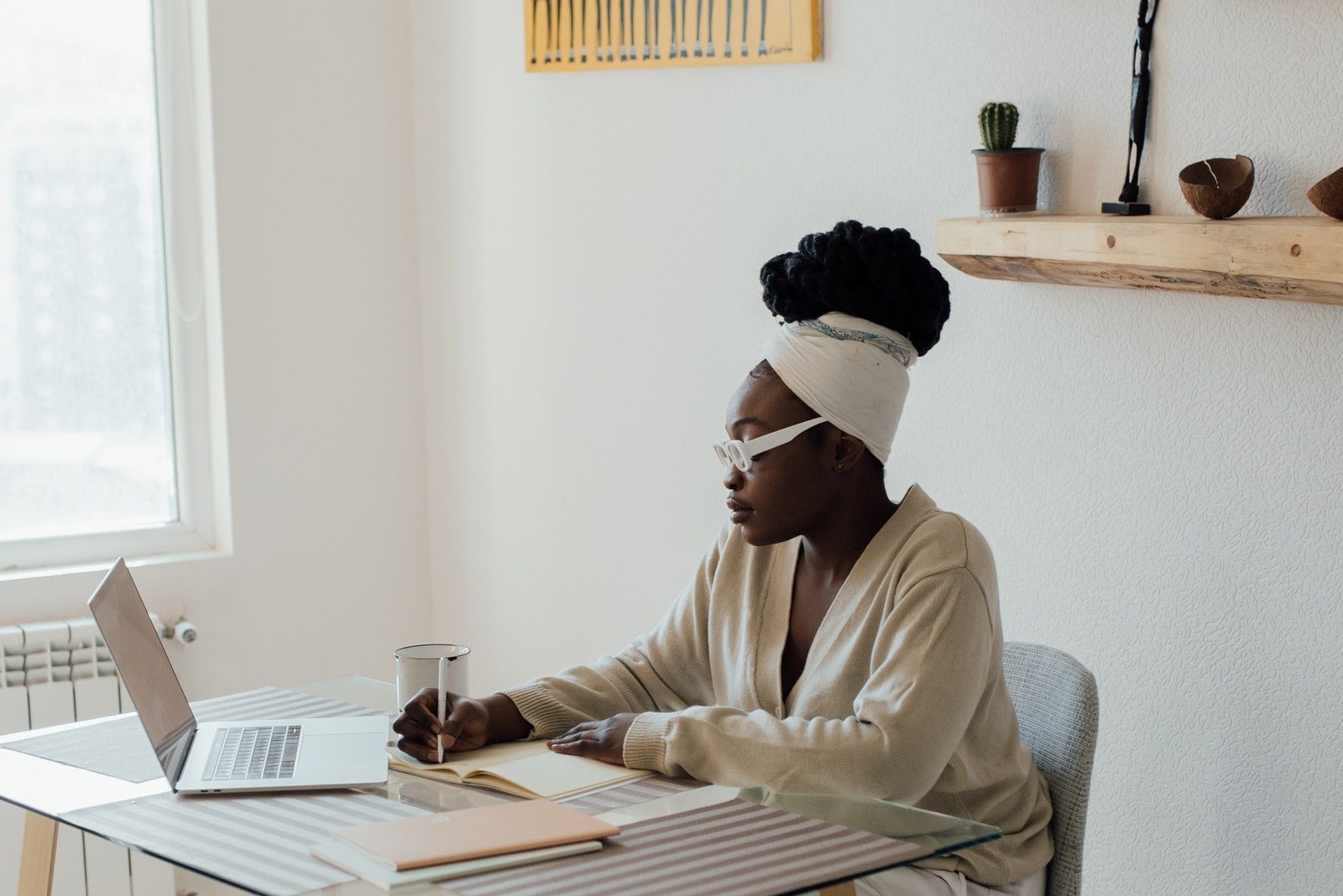 7. What freelance skills can earn you money online
The Twenty Percent wrote a great article about how you can make money through freelancing. What skills do we have to earn some money online? Sites like Fiverr and Upwork are great places to start if you're looking to make money online by freelancing. Katie recommends working out what skills you have that you can use to freelance online
Sign up to Fiverr and get 10% off your first purchase with this referral link. It's a great site for freelancing or if you need someone to help you get your business off the ground.
8. Earn money by selling your things on Vinted
Katie Saves recommends selling your clothes on Vinted. "I've been using Vinted to sell my old things (mainly clothes – mine and kids), it's so easy to use and the best part is there are no selling fees! I made over £200 in March and sell most of my items for between £1 and £3." Learn how to make money through selling your clothes too
9. Start a blog with an affiliate marketing scheme
Neesha Rees from Reinventing Neesha offers her top tip to start a blog and introduce affiliate marketing to it. It can be an incredible income stream that becomes semi-passive over time AND it's one of the cheapest side hustles to start with the greatest return. Get some top tips on your affiliate marketing programme.
10. Become a mystery diner
Claire from Stapo's thrifty Life Hacks thinks it's worth thinking outside the box because sometimes an alternative is as good as earning cold, hard cash. 'I have been a fan of mystery dining for years. In fact, I have completed 42 jobs for one company, enjoying food worth over £1,300 in the process. I've visited and dined at restaurants just like anybody else would, but afterwards, I've completed a report on my experience and I've been reimbursed for my meal. Sometimes I will get an extra cash bonus for completing a job too, as some mystery dining companies add a monetary incentive to encourage you to book; it usually ranges between £5 and £20 and you'll get that on top of the price of the meal you bought. The amount I've received per job has ranged between £6.75 and £85. Sometimes I'll get a job visiting a coffee shop and I'll be told to buy a sandwich and a coffee. But other gigs have been much more lucrative. Oysters, lobster, rump steak and steak tartare are all dishes I've enjoyed during mystery dines. I've also drank fine wine, champagne and cocktails.' Read how you can become a mystery diner too!
11. Reduce your car and van insurance
Michael Dunn from CoverWiki.com offers top tips on how you can also reduce your car and van insurance this year. One top tip is to shop around. 'The ultimate no-brainer. Comparison sites like confused.com and MoneySuperMarket.com were set up for one purpose – to let you compare both cover and price.'
Car and van insurance is a bill that we just can't avoid – if you need a car or van you have to insure it. But you don't have to pay through the nose for it. Michael talks about legitimate ways you may be able to reduce your premium without scrimping on the cover.
12. How to get free money through sign-up offers
Money Savvy Daddy suggests taking advantage of free money sign-up offers. 'We've recently had up to £75 cash & a £75 Uber Eats voucher, but there are usually always new £10-£20 offers coming available & some pay you to refer your family & friends.' This a great money-saving tip!
13. Flipping furniture. Everything you need to know
Funding her freedom gives us a great money-making tip! 'I've started dabbling in flipping furniture and put together this post on just about everything anyone needs to know about the side hustle. When you first start out on your furniture-flipping journey, it can feel a little overwhelming knowing where to start. Save any items you find on the platforms which inspire you, and as you start accruing pieces, you can refer back to your 'mood board' and take ideas from these. YouTube also has some great videos on how to upcycle. Find out everything you need to know to make money by flipping furniture.
14. Work on your relationship with money!
Catherine Morgan from The Money Panel guides us to work on our relationship with money. Are you impulsive with money? Then invoke a 48-hour cooling-off period before you commit to buying anything. Put savings on auto transfer. Use round-up apps. You can read more of her top tips in her book 'It's not all about the money".
15. Sell stock photos to earn money
Qin Xie from Hey Money Talk recommends selling stock photos. It takes a while to set up but once it's done, you'll get a steady trickle of money through each month. The agencies take a big commission, but the more popular your photos are, the more you'll earn.
16. My tip is freelance writing for people who love to write
Fiona from Financially Independent Me suggests writing blogs for clients through sites like ProBlogger.com. As you gain experience you can start pitching agencies and branch out into other types of writing. The internet provides so many opportunities for freelance writers.
17. One of my favourite ways to make money is on eBay
Time and Pence recommend making money through eBay. Not just selling your old items, but using eBay to set up a business and earn a regular income. I wrote about a few of the ways to make money on eBay here.
18. Work as a Virtual Assistant
The Savvy Sloth has written a great article on how to start working as a VA (virtual assistant). It is a great way to make extra money – you can do it from home and it's really flexible. I do 15 hours as a virtual admin assistant and it works really well around family life
Read more about how you can too.
19. Are you good at making things? Then try crafting.
Glitz and Glamour Make-up has written '5 side hustle ideas you can do at home with no experience' which is great for those who are not sure which side hustle to start to make some extra cash. If you are a creative person, you could make a nice income by selling your crafts on sites like Etsy. Start small so you don't lose lots of cash, and build up your business over time.
20. Finding things to sell from your local auction
The Geordie Grandma offers some great money-making advice from local auctions, something that I have been wanting to look into for some time. 'I've had an eBay business for 5 years and one of my favourite ways to make money is to buy lots from local auction houses to sell on eBay. You can find some really interesting, lucrative items in the boxes of assorted items. There are usually a lot of things to look at so make sure you charge your phone battery so you can take photos of the lots you're interested in. You need to remember as much detail as possible so you can do some research when you get home. And don't forget to photograph the lot number. I'd also suggest wearing some comfortable shoes and a warm jacket in the winter!' Read her article for more top tips on how to sell items from your local auction.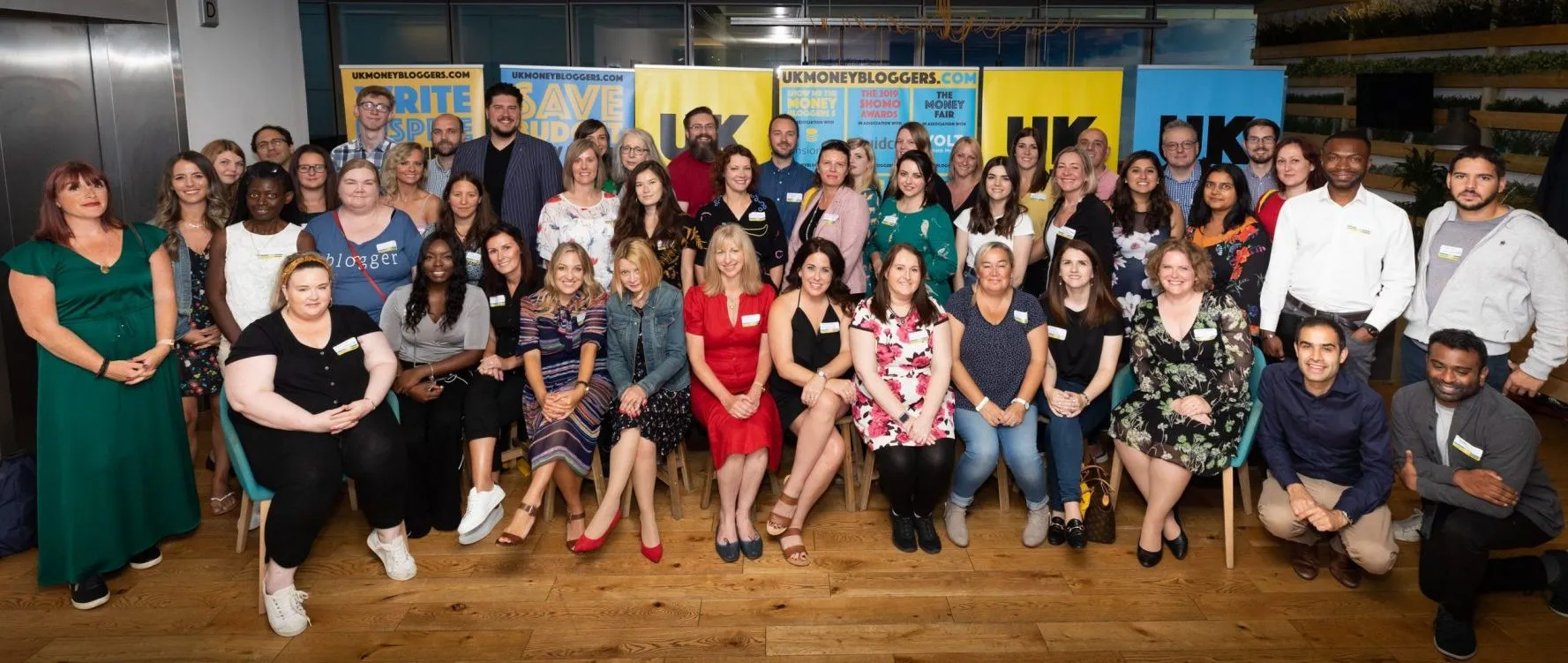 UK Money bloggers
A community of bloggers, podcasters, YouTubers, Instagrammers and other content creators dedicated to helping people with their money. UK Money Bloggers was set up by Andy Webb, a financial journalist, broadcaster and blogger.
Disclosure: Broke Girl in the City is a participant in the Amazon Affiliate Program, where I can make a commission for purchases made through the following Amazon links at no additional cost to you.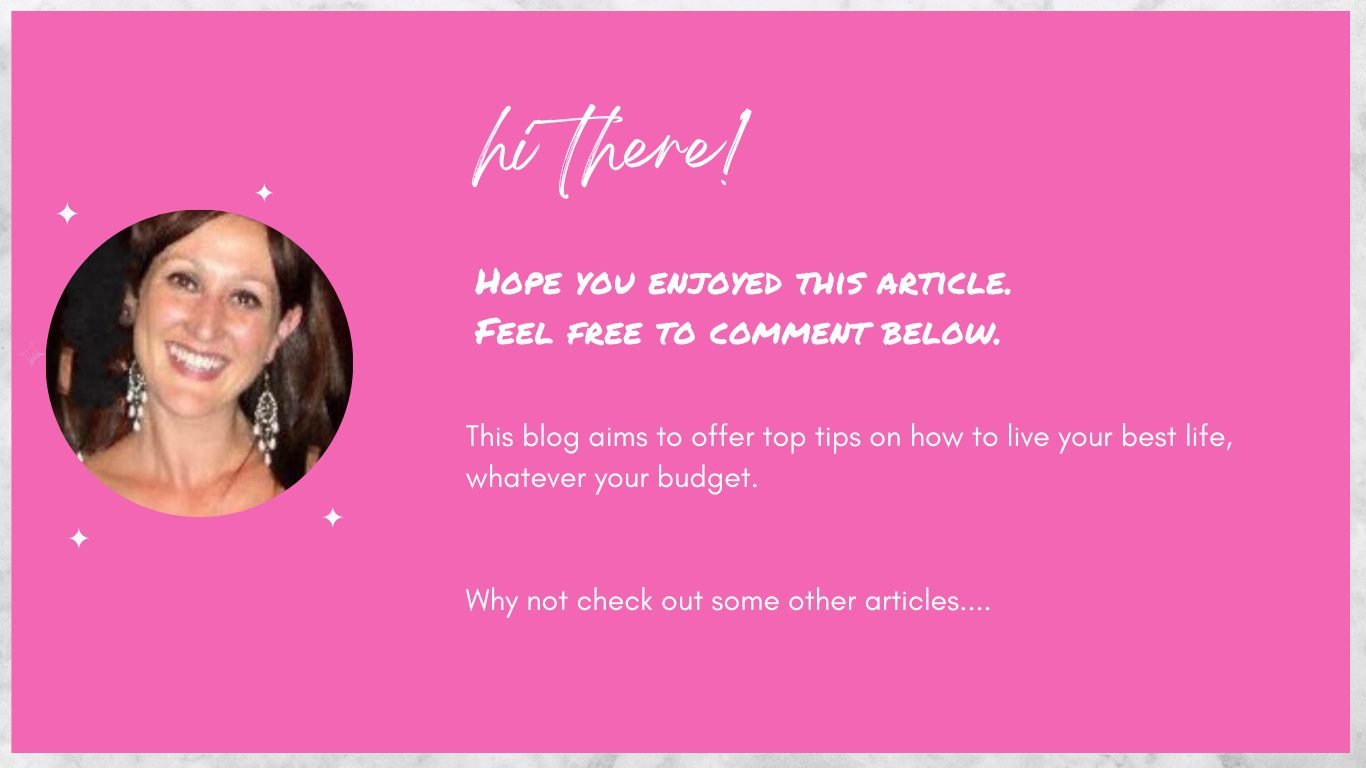 Other articles of interest