Christmas lights switch on this month in and around London
London is a magical time at Christmas. You must see the Christmas Switch On Lights at some point in London. Whether you are visiting or a true Londoner. I have handpicked 3 of the Christmas lights switch-on happening in and around London this year.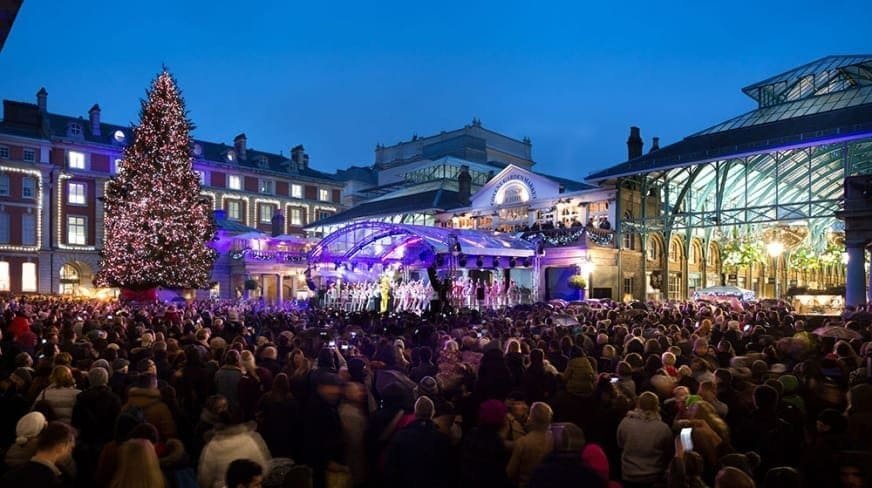 Covent Garden Christmas switch-on
Date: Tuesday 12 November 2019
Covent Garden is truly magical at Christmas. The resplendent Christmas tree boasts 30,000 lights, with the stage becoming the centrepiece for the grand opening.
The Christmas lights switch-on from 5:30 pm Tuesday 12th November.
Share your favourite thing about Christmas in Covent Garden by tweeting @CoventGardenLDN & share your pics to #CoventGardenChristmas
The Regent Street Christmas lights switch-on
Date: Thursday 14 November
Pop Thursday 14 November in your diary to see the lights switch-on in Regents Street. It is something quite special.
The iconic Regent street closes between 4 pm-9 pm for the official lights switch-on.
Check out the official Regent Street website for more details in the countdown to the Christmas switch on.
Trafalgar Square Christmas lights
Date: 5th December
The Trafalgar Square Christmas Tree event will be on the 5 December., 6 pm. Since this is a famous landmark, you'll want to get there early to get yourself space. The Christmas tree is a gift from Norway each year, so the event is steeped in tradition.
Follow @trafalgartree on Twitter for further updates.