10 things we love about Holly Golightly:
Breakfast at Tiffany's is without a doubt my favourite film of all time. It has been 55 years since Truman Capote's timeless classic first made the big screen.
Audrey Hepburn plays one of the most iconic screen characters Holly Golightly. According to Wikipedia, she does not have a job but has achieved "café society" status. She mixes with wealthy men, who give her $50 to go to the powder room and expensive gifts and is set on making her fortune by marrying one of them.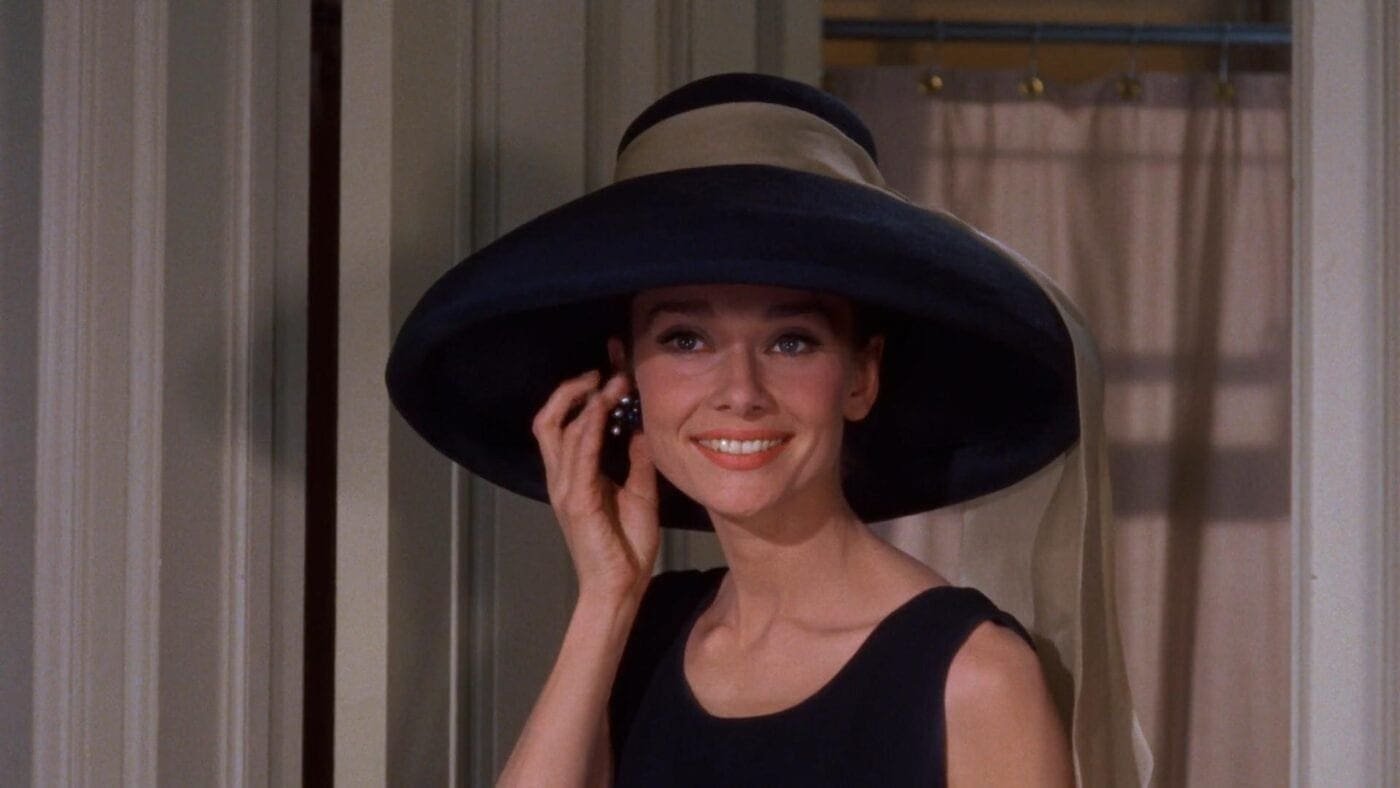 1. Sense of style
Holly looks amazing at all times. It doesn't matter what she dresses in, she carries anything off with confidence and style.
"HAND ME MY PURSE, WILL YOU, DARLING? A GIRL CAN'T READ THAT SORT OF THING… WITH… WITHOUT HER LIPSTICK."

Holly
2. She loves Tiffany's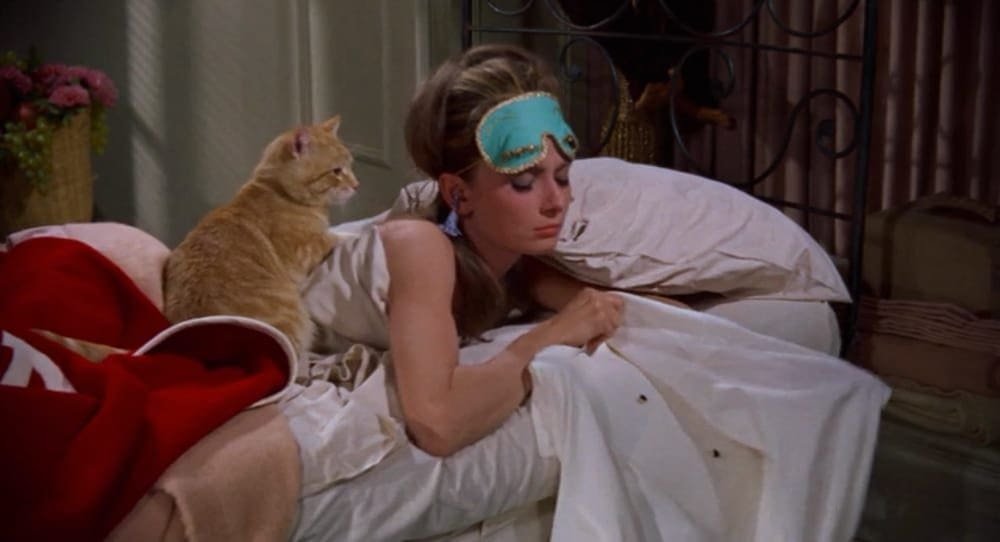 3. She can't cook and doesn't own anything
Holly can't cook and has nothing in the fridge, except for some milk and shoes. We can all relate to that!.
She tells Paul her neighbour, that she calls her cat – 'cat' until she feels settled enough to give him a name.
4. She knows the power of her sexuality
It seems it wasn't easy to date back then either. She refers to 'rats' and 'super rats' – we are never sure who is using who. She sets her sights on Rusty Trawler, who turns out to be also broke and chasing women in society, in the same way, Holly sets her sight on Jose as a potential marriage suitor.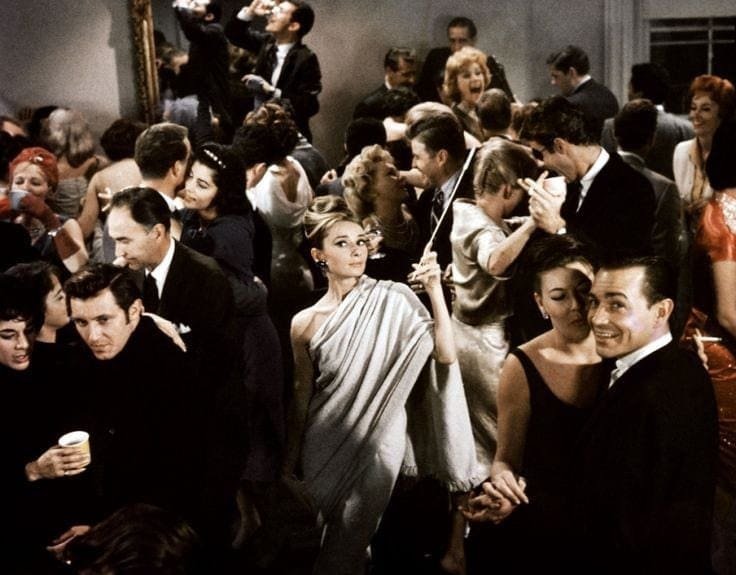 5. Holly throws the best parties
Holly's parties seem THE place to be amongst New York's social elite.
Dressed in a sheet, adorned with jewels and a cigarette, she looks the perfect hostess even if she does leave her guests to the police who raid her apartment.
6. Enjoying a tipple or two
Parties, and empty liquor bottles in her apartment, Holly can be the belle of the ball but also a mean drunk.
"It should take you about four seconds to walk from here to the door. I'll give you two."
8. Spontaneous & fun
She likes to shock, is spontaneous and naughty. We love the fact nothing phases her and has tried (almost) anything once.
9. Holly suffers from the "mean reds"
We all feel for Holly and can empathise with those days things aren't as they should be. We love her fragility as well as being the girl-about-town. Whatever her mood, she always looks classy.
The mean reds are horrible. Suddenly you're afraid, and you don't know what you're afraid of.
9. How to look super hot in 5 mins!
For all of us girls who wake up a hot mess and need to look super-hot in less than 5 mins, then learn from Holly.
Hair spray and pins are a girl's best friend. A classic black dress and of course heels and lipstick are a winning combo!
10. Money can't buy you love
Holly falls in love with Paul Varjack, a penniless writer. They both hang out as friends, have fun, and go through ups and downs in their relationship… she even encourages him to write. He is there during her bad and good times and loves her unconditionally. Makes us never want to give up on finding love.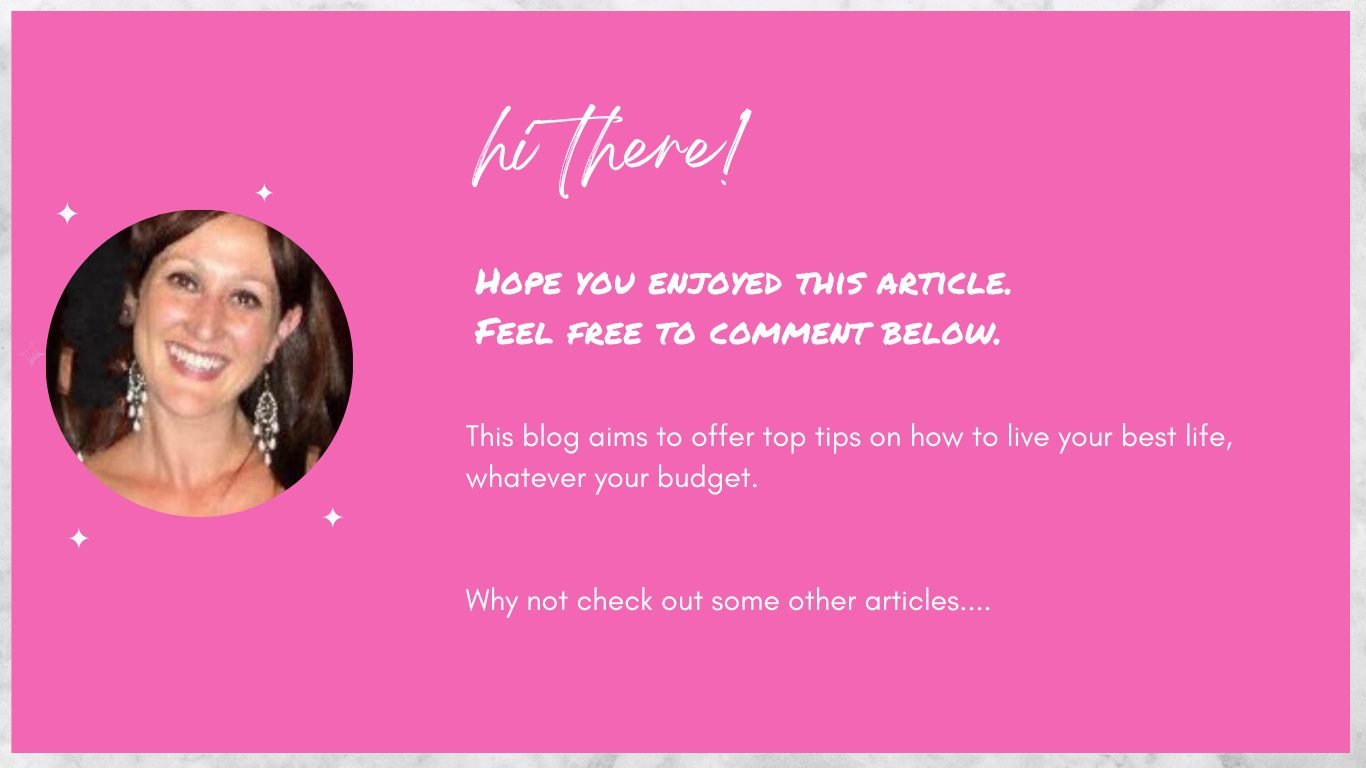 Other articles of interest