Anshu Bahanda's Wellness Curated
New episodes announced
Wellness Curated is a collective community, founded by Anshu Bahanda, to help to empower people with health, wellness and joy. The team seeks out extraordinary health, wellness and beauty experts all over the world and gives you access to them via podcasts, Inst Lives and direct appointments.
Since the podcast was launched in March 2020, it has featured topics varying from Brain Optimisation to Anxiety to Living with Long Covid and spoken to more than 50 practitioners, experts and therapists from both western and alternative medical traditions. Nutritionists, fitness professionals, psychologists, therapists, business people, yogis and more have joined Anshu to share and discuss their knowledge, expertise and research.
The upcoming episodes include Walking Ibiza's Toby Clarke on Walking For Wellness, psychosexual counsellor Anvita Madan-Bahel on Understanding Gender, and Dr Sepp Fegerl, formerly of the Mayr Clinic, discussing Kinesiology, the Gut and Immunity.
"I'm delighted that I'm able to share what has been my lifetime passion, of seeking out different forms of healing – state of the art as well as ancient – with people all over the world!' Anshu explains. 'Nothing gives me greater pleasure than to empower people with health and wellness. If you feel empowered, you will empower others, and exponentially spread the palpable joy, fun, excitement and sense of purpose that I feel.
Wellness Curated is not just my venture – it is a collective community that belongs to us all."
Anshu's journey with health and wellness started when her older daughter fell sick at the age of 1.5. Over the years, it has become her mission in life to not just help her family and friends, but to connect as many people as possible with expert knowledge and simple tweaks to aid their journey to wellness.
She is the Founder of Aabru Art, an African Art Company and has previously worked with Deutsche Bank, Lehman Brothers and Andersen Consulting. She has a BA in Economics from St. Stephen's College, India followed by a MA in Computer Science from Boston University, USA.
Follow Wellness Curated
Web | Twitter | Insta | Facebook
Hey there Anshu, how are you?
I'm really well. Enjoying travelling the world again to discover the most incredible healers and experts in Health and Wellness.
Happy New Year! After the weirdness of the last two years, what are you looking forward to in 2022?
I'm looking forward to travelling and learning about different cultures, histories and healing techniques; and the one thing that makes the world go around – human interaction!
Were you always interested in health and wellness? How did you get into podcasting?
I grew up in India in a family that was very interested in health and wellness and healing and in preserving dying traditions. This became a lifelong passion when I was trying to help my daughter to get rid of the side effects of her chemotherapy at the age of 3.5.
I wanted to reach out to more than just my friends and family and joyfully empower them too with Health, Wellness and Beauty! And that's how the podcasting idea started!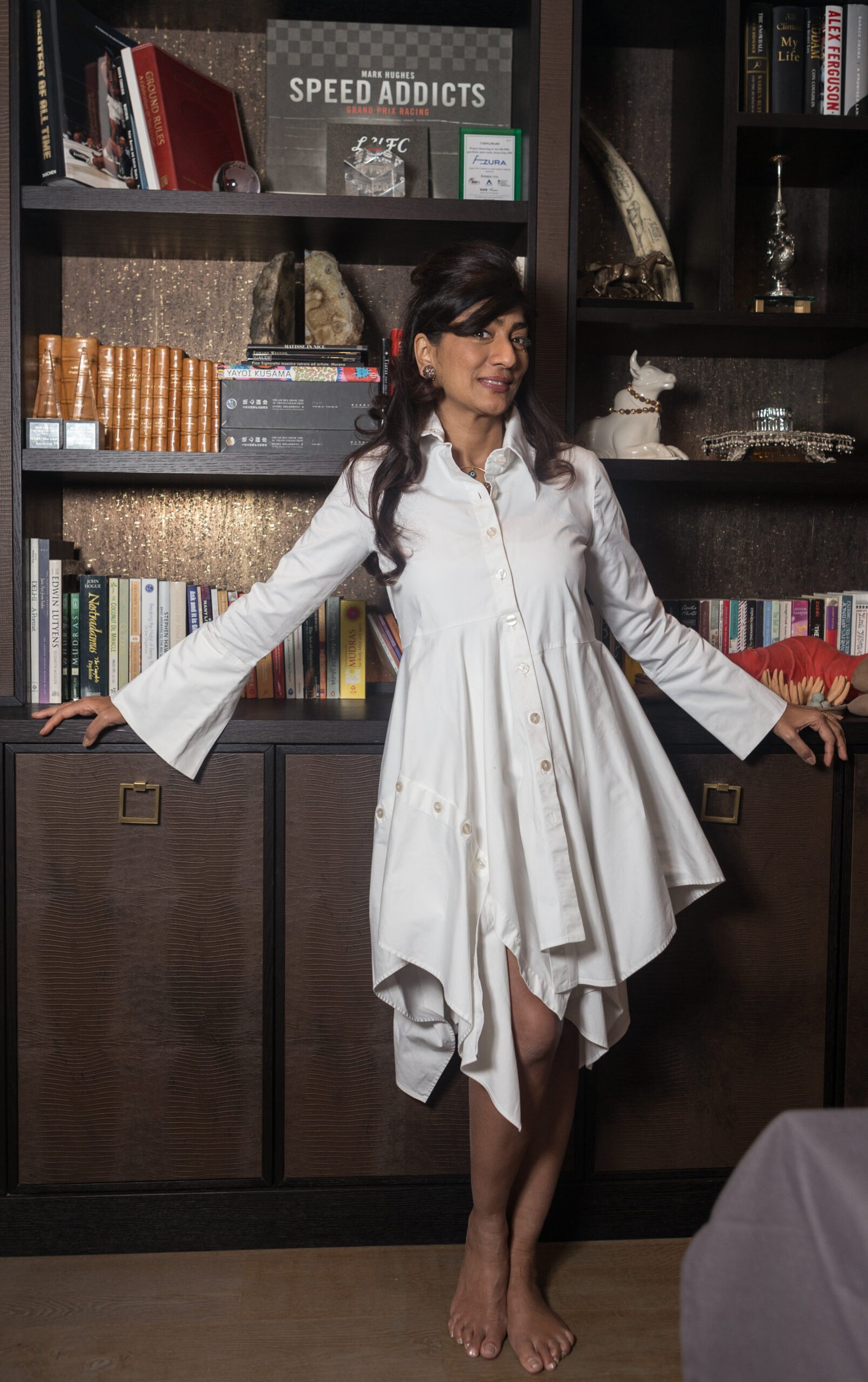 How would you describe your work?
My work is primarily to help people with Health, Wellness and Beauty and that's what drives my choice of topics and speakers for the podcast.
What do you want people to take away from it?
I want people to feel empowered and in turn, use the knowledge to empower others so we can exponentially form a collective community.
What inspires you and who are your influences?
I get inspired every time I come across a new solution to a health issue. I get so energised by discovering something I didn't know, and how much there is to learn! You can call me a passionate lifelong learner!
Every day I see people doing extraordinary things without even realising it – that's a huge source of inspiration to me.
I am influenced by so many people around me – my parents, my family, my friends, people in general. I'm forever in awe of the human potential and how much we are capable of doing.
What advice would you give to your younger self?
Slow down and smell the roses
Live joyfully
Laugh loudly
Love is the answer – whatever your question may be!
What are you listening to/reading/watching?
Recently I've been listening to a Jazz Playlist that a friend introduced us to which has Miles Davis, Art Blakey and John Coultrane.
There is a book that I recently read that I really enjoyed called 'From Hollywood to the Himalayas'.
And I finished watching a fascinating series called 'Nine Perfect Strangers' with Nicole Kidman. I won't tell you what it's about – but would love to hear people's views on it.
What is one life tip that's changed your life?
Gratitude, gratitude, gratitude – it's changed everything for me.
What's next for you? What are you most excited about?
We have a lot of very exciting things planned at Wellness Curated. To begin with, we are launching our YouTube channel, Wellness Curated by Anshu Bahanda this month – do subscribe.
For the other stuff – watch this space!!