Interview with ex-Yell! frontman Daniel James, with brand new single 'Set Your Spirit Free'
Ex-Yell! vocalist and actor Daniel James is back with a self-penned single 'Set Your Spirit Free', a song filled with emotions about coming out of lockdown that sends a message of hope that come June 21st we will be free to live fully again.
Daniel was signed by Simon Cowell in his pre-BGT days to his label Fanfare alongside his chart-topping label mate Sinitta. The duo Yell! launched with a cover suggested by the group, 'Instant Replay' originally by Dan Hartman, coincidently Simon had homed in on this song from his Guinness Book Of Hit Singles (his bible) that he kept under his bed!
The track, produced by Nigel Wright (Shakatak/UK Mixmasters) and mixed by Pete Hammond, became a Top 10 hit and the group appeared on hundreds of TV shows and magazine covers. Yell! worked hard for 3 years touring up and down the country writing material and performing in schools during the day and clubs at night! Eventually, the roller-coaster stopped…
Previous to Yell! Daniel released solo material produced Mike Stock and Matt Aitkin, worked as an actor in various TV dramas and presented children's TV live on the BBC every morning. This led to him co-hosting a series called 'But First This' with Andy Crane and Sue Devaney, and on the last day of the show he met his then manager Jeff Chegwin (brother of Keith). He suggested pairing up with another singer and formed Yell! and the rest is history.
After Yell!, like anyone who loses a coveted job, it wasn't easy coming to terms with, so Daniel took on a new challenge in New York acting as Hepheastion in the workshop production of 'The Feast Of Alexander' Off-Broadway. When he returned to the UK he threw himself into acting and carved out a respectable career. Scoring guest lead roles in major TV series such as Casualty, The Last Tango In Halifax, Doctors, Eastenders and Coronation Street.
Daniel was brought up in Hartlepool in the North East of England and started performing at an early age. After being accepted at a drama school he moved South and from there jumped into working for regional theatres to build up his experience and graduated onto TV. He was already songwriting and even performed as a cheerleader on Top Of The Pops!
After the dust settled on Yell! he didn't think he would ever sing or record again and felt very wounded and scarred. But after several years away from music was persuaded to go back in the studio again by a female friend and singer and they recorded a duet – a version of the old Minnie Ripperton track 'Loving You'. Once standing in the booth with the earphone over one ear and the track playing he suddenly realised what he had been missing. His fear and sense of hurt and loss disappeared and his passion for singing and recording returned, as if it had never been away. After years caring for his elderly mother who sadly passed away, he decided there and then that he wouldn't let past experiences hold him back
Interview with DANIEL JAMES
1. You have just released "SET YOUR SPIRIT FREE", a song filled with emotions about coming out of lockdown. Can you tell us more about this single?
During the first lockdown like most people I was glued to the PMs daily Downing Street bulletins. I also saw a lot of the online reports about families struggling to cope with not being able to see elderly parents in care homes. Dementia sufferers sadly slipping backward as they were not able to see family members regularly. Children not able to go out and play with friends. People worrying about losing jobs or businesses. It really was a time of fear and worry. Peoples' mental health really suffered. That's apart from people not being able to have much needed operations in hospitals. Everyone's lives across the whole world were turned upside down.
To help my own mental health I would go for nightly long walks. My thoughts about what I had seen on tv or online that day would go around in my mind and as I was walking the words to the song just came to me. I think it was my emotional response to what I was seeing going on around me and what people all over the world were going through.
2. How did you feel this song reflects on our hopes for living freely again from 21 June?
As restrictions are being eased people are feeling excited at being able to hug family members and friends. Being able to do all the things we have missed. Small things, big things.
The lockdown had caused such a huge amount of emotional and psychological damage to people of all ages. Seeing the joy on peoples' faces as we reclaim our everyday human habits is amazing.
The verses of the song deal with the feelings during lockdown and the middle eight about the inner conflict we feel about the lockdown rules.
However, the choruses are very uplifting and filled with hope and excitement at the thought of us all reclaiming the joys of our lives. About being able to finally interact with people and share our lives in every way.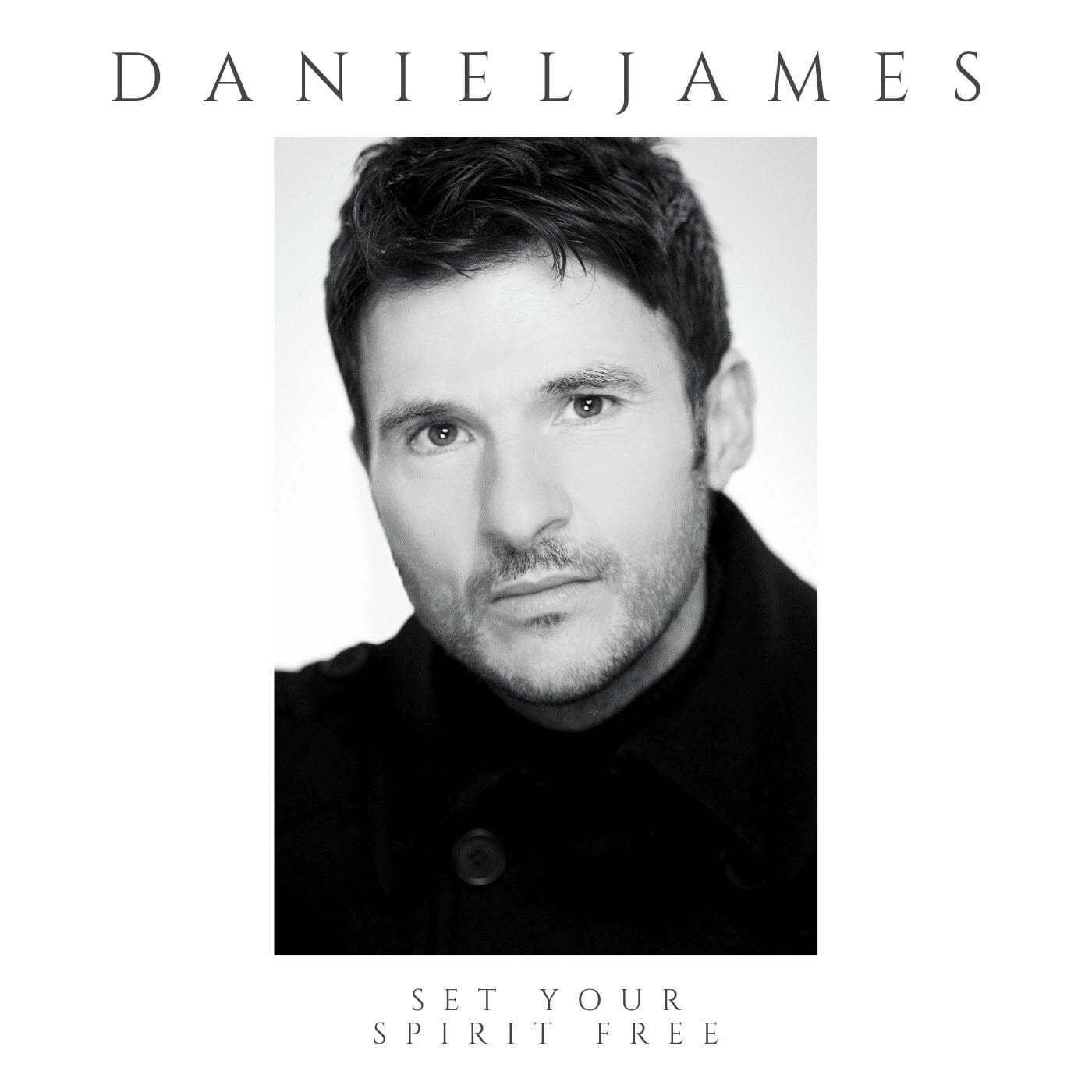 3. How would you describe your music to someone?
Soulful Pop. I think years ago they would use the phrase 'Blue Eyed Soul'…but I've got brown eyes!
4. Can you tell us about your music background and influences?
I put together my first band at senior school. From then onwards I knew that singing and song-writing was special for me. From that moment onwards I wrote songs.
I love great songwriters and composers. Bacharach and David. Benny and Bjorn from Abba. The Bee Gees. Barry Mann and Cynthia Weill. Marvin Gaye, Henley and Frey. Neil Diamond, Neil Sedaka. Gamble and Huff. Holland Dozier Holland. Carol King. Gerry Goffin. Smokey Robinson. John and Paul. To name but a few. I love great storytellers from every era. They all inspire me.
5. Your single 'Instant Replay' when performing with Yell! became a Top 10 hit and the group appeared on hundreds of TV shows and magazine covers. Tell us more about this experience.
When I was young if you dreamt of being a Pop Star then you watched Top Of The Pops and wanted to appear on that show. I was fortunate to be a Cheerleader and present The Warm Up for 2 years. I then went returned to the show and actually appeared on the show as an artist!! Fulfilling a lifelong dream by appearing on this legendary show.
Yell! Burst on the scene we traveled the UK and the world appearing on TV shows. Sometimes several in one day in more than one country. It was an exhilarating feeling. We released a cover version first. However, I knew that we had at least one album if not 2 albums of material ready to release.
I very much saw myself as a singer song-writer so I was looking at the long game and envisaged releasing ballads and up-tempo tracks over the next few years. Showing people that we were much more than simply a band who released cover versions.
Sadly, in the end we didn't get that opportunity. However maybe I can with my solo career. As I already had a lot of experience appearing on tv it felt very natural and comfortable sitting chatting to presenters or an audience. It felt like 'going home' as I never felt uncomfortable before the cameras.
Although I love writing and being in the studio promotion is a huge part of the job and I enjoyed every minute of every plane journey or T show or photo session. How lucky was I that I got to do all the things I had only dreamt about as a young boy.
Having watched many groups and artists over the years on Top Of The Pops or other TV shows to be doing it myself was a fulfilment of a lot of hard work. However, many people work hard and don't get to see and do the things that I did. So, I know how lucky I was and fortunate to be able to enjoy those experiences. The Yell! fans were incredibly loyal and tenacious. They still are. I would wake up and they would be outside my flat. They would know our schedule better than me and be waiting outside Radio 1 or a tv or rehearsal studio every day. Amazing dedication. I had some great times with the fans. I am fortunate that a lot of the fans are still in touch and have been very supportive of Set your Spirit Free.
6. You have worked with the likes of Simon Cowell and Pete Waterman. What are your favourite memories?
Simon was good company in the office. We had many meetings over the time we interacted and he was always good company. Simon is a very determined and ambitious man. He wants the best for his artists. He launched a record label and he didn't want it to fail. I totally understood that. I founded a pop group and wrote songs about my life and relationships, coming up with the name Yell! And I didn't want the group to fail. So, we both wanted what was best and we often had discussions about how we say Yell! moving forward. They were exciting times.
My only interactions with Pete were when we filmed a few episodes Of The Hitman And Her. That was great fun. It was exactly as it appeared on screen, raw and real and lots of fun. I remember chatting to Jason Orange ex Take That as he was one of the dancers on the show. He seemed like a nice guy. Very down to earth and gentle. Yell! were not a PWL act therefore our interaction with all things PWL was limited.
After finishing our own tour we were persuaded to join one of The Hitman Roadshows. It wasn't my choice. Simon had a strong professional relationship with PWL and wanted us to be part of the tour. Sometimes you have to do things for promotional reasons. I do remember sitting on the tour bus and enjoying a chat with Pete about horse racing. I think we were near the Chepstow racecourse. When I was growing up my dad enjoyed watching horse racing and I recognised the track. I knew a bit about racing and remember having a good chat with Pete about different racecourses and about betting. He was very down to earth.
7. You are a man of many talents! You have also worked as an actor in various TV dramas and formerly presented children's TV live on the BBC every morning. What are the highlights of your performing/acting career?
I am very fortunate to have enjoyed working in many areas of the industry. Each one is very different but equally enjoyable. Obviously appearing as Yell! On Top Of The Pops is up there. Standing on a sound stage at Shepperton Studios just a few feet away from Oscar-winning performing legend James Cagney was another. I had grown up with my parents watching his movies. To be a young boy on a set with this multi-talented man was thrilling. His close friend actor Pat O'Brien was there too. I had a scene escorting Pat's wife down the gangplank. Sadly, most of it was cut out of the film and the only bits left are speeded up. Nevertheless, I was there and was directed by Oscar-winning director Milos Foreman. Also, the writer Norman Mailer was making a cameo on the film and he was but a few feet away too.
Sharing scenes in The Last Tango In Halifax with the amazingly versatile Sarah Lancashire was a thrill too. A very nice lady and generous actress. Also sharing the scene was the wonderful Anne Reid and the mighty Nicola Walker. Wow what talents. I was delivering a poem as the vicar at the funeral and reciting that in front of Sir Derek Jacobi one of our foremost Shakespearean talents was another moment. Written and directed by the supremely talented Sally Wainwright . Who could ask for more?!
Also standing in the green room of Coronation Street was a huge thrill. Making a cup of tea in the kitchen next to Barbara Knox….another Wow moment. Having a part of a legendary tv series was an amazing feeling. Great memories on the cobbles.
Also walking onto the lot at Eastenders. It was a freezing cold December morning…snowing and freezing wind whistling across Albert Square. As an actor you sometimes imagine yourself on a set but you near imagine what the weather will be like. On this day it was ice cold and we shot outside. The crew and cast were great .Playing an edgy character and hammering on the door of The Car Lot and rowing with the character of Ben Mitchell then knocking over his daughter in my car made for exciting filming.
I remember standing on the stage of the wonderful Old Vic which has a huge 'rake'…a slope was an experience. I had read many biographies growing up of legendary actors and actresses treading the boards of that theatre. To be standing on that stage playing Bassanio in The Merchant Of Venice to a full how felt very special. I have enjoyed nearly every job I have ever done in the industry. I am lucky to have had the jobs I have had and to still be working in this industry. It's a marathon not a sprint!
8. As we are easing out of lockdown, what are the 3 things you can't wait to do again?
See my family. A lot of my family live hundreds of miles away and I cannot wait to see them. Share a cup of tea with my aunts while all my cousins visit her. My cousins are all really great characters. I enjoy seeing them and always have a great time.
I loved doing live performances in Yell! Now that I am back with Set Your Spirit Free which is in the Heritage Chart Top 20, I hope people will keep voting for the song and I can take part in many summer roadshows around the country. I love connecting with live audiences and seeing their reaction to songs. Interacting and having audiences join in and sing along. Performing your songs live is an amazing experience. There's little like it.
I have follow up single lined up. It's a very sunny summery song and I am hoping it will go down really well and I get the chance to perform on live on roadshow tours. Fingers Crossed.
I hope to continue recording. After years of being away from the recording studio and singing my own songs live I cannot tell you what a thrill it has been promoting Set Your Spirit Free.
The response from Yell! Fans, and new fans, have been fantastic. I am so very grateful. I never thought I would be making records and perform live again. This has been an enormous surprise. I am very grateful for the positive responses I've had. I hope I can now continue and release some more songs and promote them. I've got new tracks lined up.
9. What is your top tip for living your best life?
As we all saw during the lockdowns our freedoms and ability to be with loved ones and friends can be lost overnight. Make the most of every opportunity to be happy. Life can change in a second. Enjoy your friends and family.
10. What are your plans and ambitions for the future?
To be performing solo is such a thrill. Radio DJ's and radio stations and listeners have been so incredibly kind and welcoming to my return. Yell! Fans have been incredibly loyal and kind too.
I hope to continue writing and releasing new material and promoting the tracks. To continue to promote set your Spirit Free then start work on promoting the follow-up single. I hope also to continue with my acting career and some great TV roles will come along.