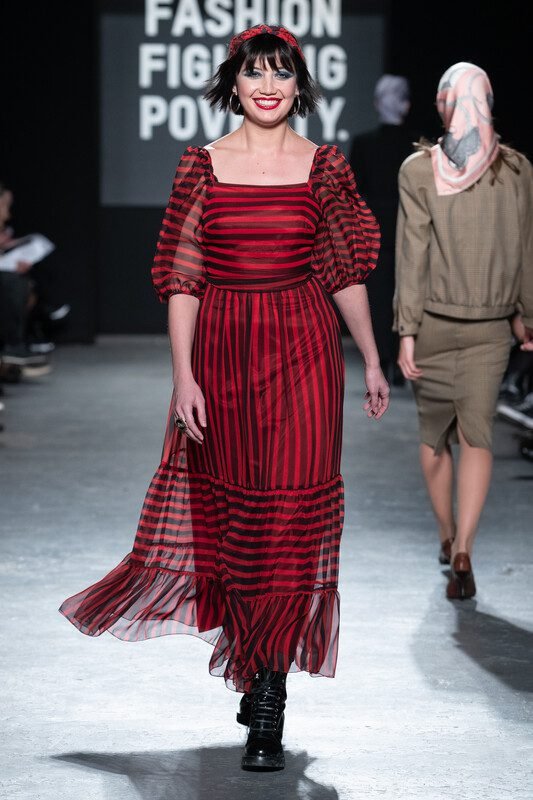 London Fashion Week joins forces with OXFAM to stand against throwaway fashion.
Supermodel Erin O'Connor, activist, model, author, broadcaster and British Vogue Contributing Editor, Munroe Bergdorf, and DJ Woody Cook are among the stars taking to the catwalk in Fashion Fighting Poverty 23, Oxfam's London Fashion Week show on Thursday, 16 February at 6 pm.
Fashion Fighting Poverty 23, held at the Vinyl Factory in Soho, is Oxfam's third fashion show. It aims to well and truly overturn the narrative that second-hand is second best, as well as shine a light on the environmental importance of shopping pre-loved.
Oxfam fashion raises crucial funds for Oxfam's life-saving work around the world. We respond, alongside partners, to humanitarian crises and disasters including the devastating earthquakes last week in Turkey and Syria.
Pre-loved powerhouse eBay is proudly sponsoring the show. Following what's sure to be a memorable evening, the runway looks will be up for grabs in an eBay for Charity auction. The auction will allow everyone to get their hands on the show's collections, helping raise funds worldwide for Oxfam's poverty-fighting work.
The star-studded show will also feature the following:
– Presenters Matt Allwright, Katrina Ridley, and Miquita Oliver
– Poet and actress, Greta Bellamacina
– Singer-songwriter Birdy
– Trainspotting social media sensation, Francis Bourgeois
– Digital creator, Nikki Lilly
– Love Island finalist and eBay's first-ever pre-loved ambassador, Tasha Ghouri
– Leading author and eBay ambassador, Aja Barber
– Presenter, author and content creator, Megan Jayne Crabbe
– Activist, model, author, broadcaster and British Vogue Contributing Editor, Munroe Bergdorf
– Singer, actress and TV presenter Molly Rainford
– Models Daisy Lowe and Amadou Fall
– Content creator and model Brett Staniland
– Costume designer Sandy Powell OBE, and
– Author Emma Forrest.
Celebrities and models all showcase Oxfam's sustainable fashion.
They will be joined by more celebrities and models all motivated to showcase Oxfam's sustainable fashion, which is needed now more than ever. The clothes have been sourced from Oxfam's shops and the Oxfam Online Shop, and the show's looks will be styled by Bay Garnett, Oxfam's Independent Fashion Advisor. The invite-only event will also feature a special performance by Flipper's Roller Boogie Palace in Flipper's iconic blue suede roller skates.
Bay Garnett said: "I've always loved second-hand fashion and I love the planet. Clothes can be superficial, or they can have deep meaning. I love the idea of having a purpose in fashion, so styling Oxfam's fashion show is a magic combination, and I can't wait."
Lorna Fallon, Oxfam's Retail Director added: "Fashion Fighting Poverty 23 is a celebration of Oxfam fashion. For over 75 years our shops have been selling clothes to raise money for Oxfam's vital poverty-fighting work with some of the most vulnerable communities worldwide.
"So, what better way to shine a light on the power of fashion for good, than by putting second-hand clothes in the spotlight at London Fashion Week? We're bringing show-stopping, sustainable looks to the catwalk, reflecting the huge range that can be found in our stores where everyone can find something unique, whatever their taste or style.
Choosing second-hand fashion is a positive action we can all take
"There's simply never been a more important time to remind audiences of the link between fashion and climate change. Choosing second-hand fashion is a positive action we can all take to reduce the need, and demand, for brand-new clothes and the polluting emissions they make. Oxfam fashion is empowering because it looks great and does well worldwide."
Kirsty Keoghan, General Manager of Fashion for eBay UK comments: "Circular fashion has never been more important and as an organisation which shares our passion for all things pre-loved, we're so excited to be partnering with Oxfam for London Fashion Week. Working with Bay Garnett and a roster of incredible fashion industry names, cements the power of second-hand clothes and really shows that fashion doesn't have to last a season – it can go on and have many lives! We're delighted that eBay for Charity is raising funds to help Oxfam on its mission to eradicate poverty and would encourage everyone to bid for their favourite looks to raise money for such an important cause."
The first Oxfam shop opened on Oxford's Broad Street 75 years ago. And the money raised from selling donated clothing in Oxfam's stores has supported life-saving work worldwide.
People can support Oxfam's Fashion Fighting Poverty 23 by shopping Oxfam's collection for London Fashion Week on eBay to help to get vital funds to the frontline of the climate crisis. The auction will go live during the show. Find it at www.bit.ly/shopFFP
Be part of #FashionFightingPoverty23 #FoundInOxfam @OxfamGB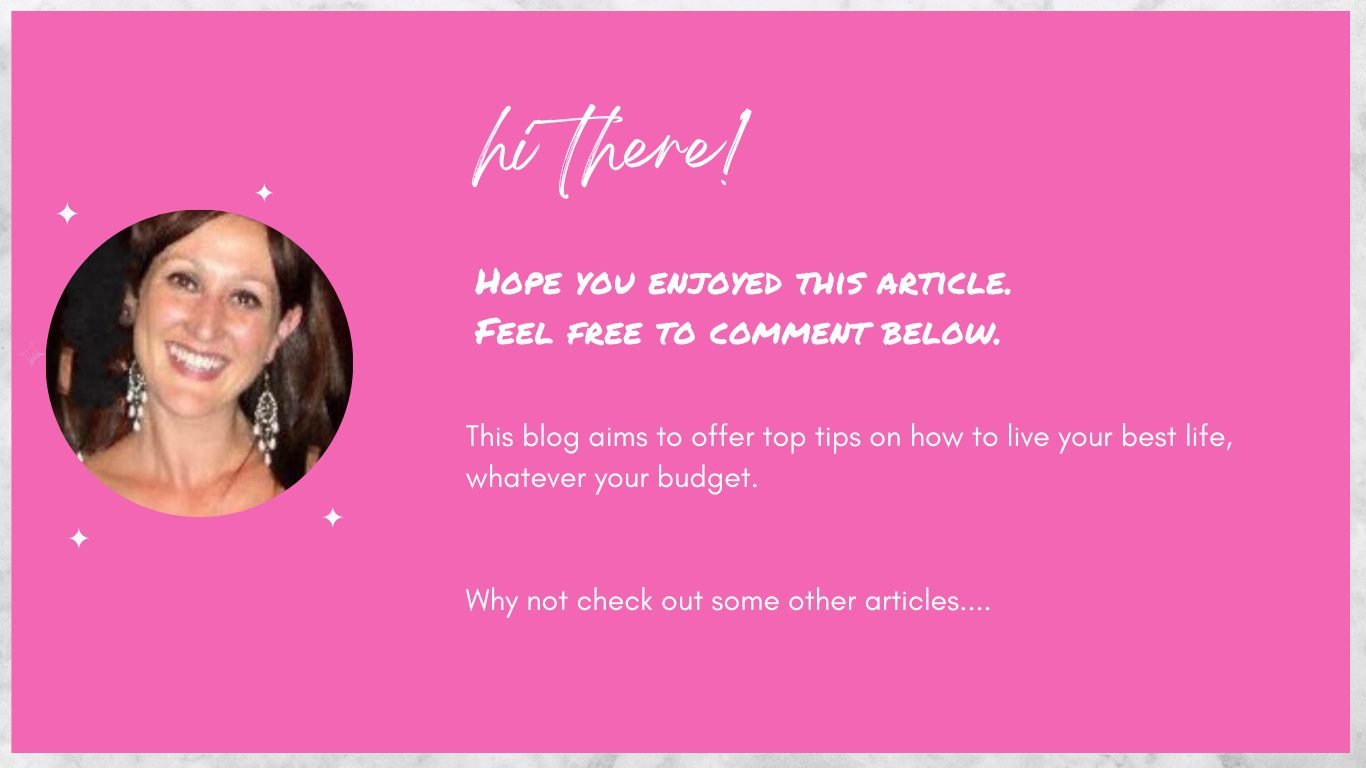 Other Articles of Interest