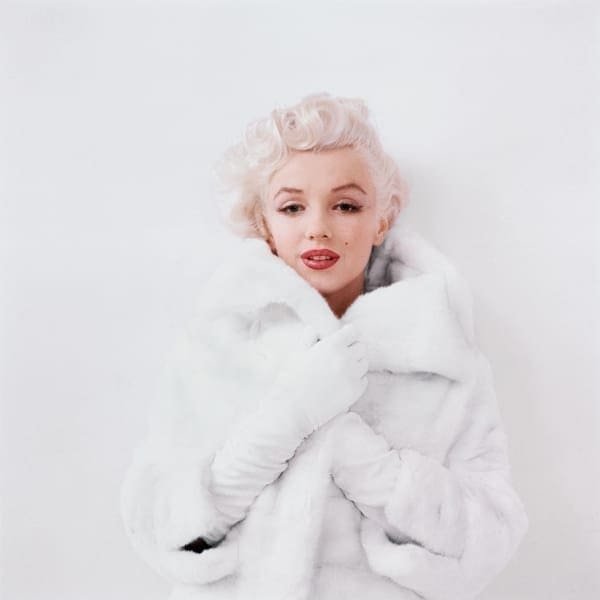 Up Close With Marilyn: Portraits by Milton H. Greene
Proud Central 32 John Adam Street, London, WC2N 6BP
Marilyn Monroe has to be one of the most photographed women in history. I have always been a massive fan of the famous actress. Incredibly clever, vulnerable, witty, sexy; she epitomises femininity at its very best.
I was delighted when I saw that Proud Galleries was to host 'Up Close with Marilyn: Portraits by Milton H. Greene'. An exhibition of rare photographs of Marilyn Monroe captured by Milton H. Greene.
Milton photographed Marilyn in 50 different settings, resulting in an archive of over 3000 images. Marilyn's ability to construct and control her public image reinforced her position as one of Hollywood's most admired and publicised 1950s movie stars. The variety of photographic prints included in this collection exhibit Marilyn in many guises. Capturing the glamour, charisma and unique charm that contributed to her stratospheric success and enduring legacy.
Marilyn Monroe
Marilyn Monroe is arguably the most photographed personality of the 1950s; famed for her intoxicating sexuality wrapped in an aura of almost childlike innocence. By the time she had filmed her first movie at the age of 21, Marilyn had already experimented with her now famous bleached hair. It was not until she turned 30 that she legally changed her name from Norma Jeane to Marilyn Monroe. Whilst she is remembered for a baby doll rendition of 'Happy Birthday' and holding down her blowing white skirt in front of paparazzi, Marilyn was far from being a 'dumb blonde'. Through a contemporary lens, Marilyn has become a symbol of not only sex appeal, but empowerment and womanhood. She embraced the camera in a way that no celebrity had dared to do before.
Milton & Marilyn
Marilyn met Milton on a photoshoot for Look magazine in 1953. Noted for his fashion shoots that appeared in Vogue and Harper's Bazaar, Milton turned his attention to celebrity culture. He photographed many high-profile personalities of the era including Elizabeth Taylor, Frank Sinatra and Audrey Hepburn.
Following their first collaboration, Milton and Marilyn formed a close bond and business partnership. Together they established the company 'Marilyn Monroe Productions', giving Marilyn control and ownership of her career. Milton encouraged Marilyn to step away from the 'dumb blonde' roles that she had become known for and took a series of photographs which challenged this stereotype. Working in locations that varied from the Californian landscape to film sets and photography studios, the pair collaborated throughout their friendship as they worked together to broaden the public's perception of 'Marilyn'.
Milton captures Marilyn's ability to create an entirely different character in front of the lens with just a simple glance. Whether she is seductively posing in a negligee or hiding a coy smile with her hand. 'Up Close with Marilyn: Portraits by Milton H. Greene' allows the viewer to indulge in the fantasy of 'Marilyn' that she so effortlessly created for those who met her enthralling gaze.
The Bed Sitting, 1953
This rare and previously unpublished photograph is part of a series taken at the guest villa in the estate of Joseph Schenck, one of the founders of 20th Century Fox. The simple environment of only pillows, sheets, a robe, and a copper cup (very fashionable in the 1950s) demonstrated Marilyn's versatility; a chameleon showing a different personality with each new scenario and ensemble. This photograph also reveals how comfortable Marilyn was with Milton when he was behind the camera.
Schenck House, 1953
During one autumn weekend in 1953, Schenck allowed Milton and Marilyn to stay at the guest villa of his Beverly Hills estate, where the pair created this series of relaxed, candid-style photographs. Joseph Schenck was partners with Darryl F. Zanuck and together they created the famous film studio, 20th Century Fox. After being convicted and serving time for tax evasion, Schenck returned to 20th Century Fox and mentored a young, up-and-coming Marilyn Monroe. He remained Marilyn's benefactor but was unable to convince Zanuck to give her more roles of substance. A reality that fuelled Marilyn's desire to be free from her restricting contract. As Milton was her friend as well as artistic partner, he assisted with Marilyn's negotiations in an attempt to have her contract with Fox changed.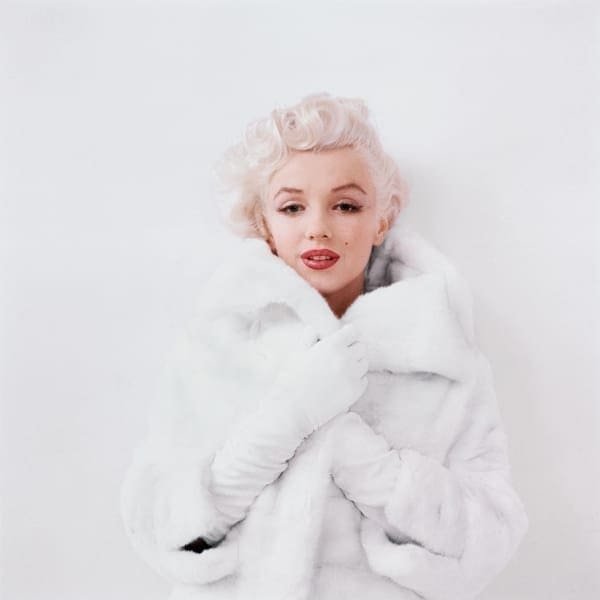 The White Fur Coat Sitting, 1955
1955 was a pivotal year that would change both Milton and Marilyn's lives forever. The lawsuit with 20th Century Fox was now behind them and they were ready for what would become a momentous 1956.
Marilyn Monroe sits here in a white fur coat and long gloves taken at the photographer's studio before Greene and Monroe announced the formation of Marilyn Monroe Productions at a private cocktail party in New York City. This image was restored and then published for the very first time in 1995, appearing on the cover of the first release of The Archives' book 'Milton's Marilyn'. It later appeared on the cover of Vanity Fair in November 2010.
The Ballerina Sitting, 1964
The 'Ballerina Sitting' was named by Time magazine in 1999 as one of the top three photographs of the 20th century; alongside Philippe Halsman's photo of Albert Einstein and Yousuf Karsh's Winston Churchill.
Taken in Milton's New York studio, Marilyn is wearing an ill-fitting tulle-and-satin dress. The design of the dress has been commonly attributed to Anne Klein, a close personal friend of the Greenes whose clothes Milton frequently borrowed. However, it was actually created by another New York designer, Herbert Kasper, while working for 7th Avenue fashion manufacturer Arnold-Fox. Milton also used Kasper's designs at various times during the 1950s.
The fitting error was because Milton's wife, Amy, did not know Marilyn's actual dress size, as they had yet to shop together. The dress was apparently two sizes too small, requiring Marilyn to hold up the front bodice. Her ability to adapt and make the most of every situation is indicative of her hardworking spirit, sense of humour and trust in Milton.
Event Info:
Proud Gallery, John Adam Street (nearest tube Embankment or Charing Cross)
Dates:
11th May – 24th June
Opening Times:
Saturday 10am-7pm
Sunday 10-6pm
Admission:
FREE
Proud Galleries:
Proud Galleries launched in 1998. Its ethos? To bring the very best in high quality photography to the mainstream market. Proud instantly took the photography world by storm and quickly grew into Europe's most popular private photography gallery.
The newly renovated flagship gallery, Proud Central is situated on the Strand in central London, located between Charing Cross and Embankment stations. Spread over two floors, the spacious venue houses both a permanent collection and a diverse program of exhibitions, presenting culturally iconic artworks from leading photographers and artists.
Never failing to exhibit the work of the world's best photographers, Proud has hosted shows by everyone from Terry O'Neill to Jerry Schatzberg, Gered Mankowitz to Ken Russell.
Personal thanks to Proud Galleries
All images are copyrighted and have been licensed for the purpose of this review. A massive thanks to Joshua Way from Proud Gallery for not only licensing these images to be used for this review, but for also sending me so much info on the exhibition.
My Review
Breathtaking & Must-See!
I can't believe I have never been to Proud Gallery before! Very close to the Embankment tube, Proud Gallery is tucked away on John Adam Street. I walked into a lovely white room, where these absolute masterpieces were hung. I had always loved the ballerina photo, but I wasn't aware of the full portfolio of images by Milton. Photographs that captured the Hollywood glamour icon were juxtaposed with more intimate and vulnerable photographs of the star. Each one is breathtaking. The exhibition is phenomenal. I would highly recommend this exhibition...what's more, it's FREE!