September Spending Diary
As part of my Money Monday series, I am keeping a monthly spending diary for the rest of the year. As a rule, at the beginning of the month. I always automate my rent, credit card and loan payments as direct debits/standing orders to leave my bank as soon as I get paid. It's the easiest way to budget. Use this opportunity also to save a little bit of money if you are in a position to.
I left my full-time Marketing & Events role this month. So my finances will look a bit different from month to month. Whilst I had a bigger paycheck at the end of September. I need to prioritise paying off debts and set up a budget for October to make my money last as long as possible.
Week 1:
My credit card repayments (£250 X 2) and loan repayment are whisked out of my account the day after payday. It's the penultimate month for a loan with Barclays, which is rather exciting!
One of my sales team left this week, which meant leaving drinks at The Refinery and a taxi home. It was sad to see him go!
I also bought train tickets to visit my mother and grandmother again. Tickets to Bournemouth cost £60.90 for a return ticket. I caught up with a friend in Bournemouth, sitting by the sea with a cheeky bottle of wine and oysters before settling into a quiet weekend at home.
I treated myself to a flight to Spain for £219.14 for a friends reunion back at Fox Casa. A long relaxing weekend with friends was just what I needed!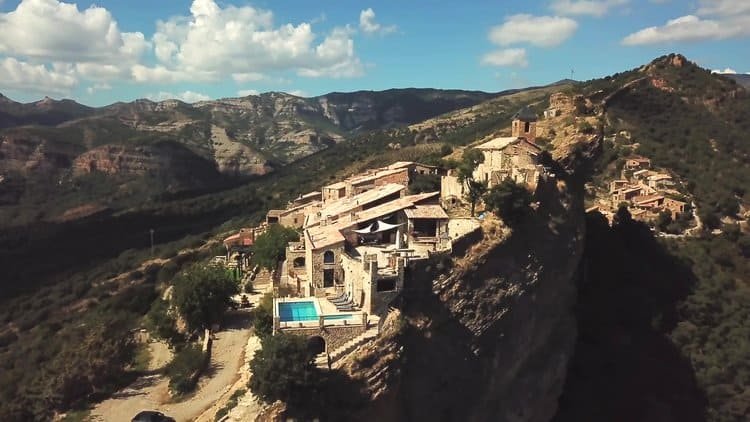 Week 2:
September proved to be quite stressful. I was setting up a series of events running through 2019-20. The final creative, branding and events all came together. I agreed my leaving date with my workplace as Friday, 20th September, so was trying to work on the events and my handover.
A friend of mine, Caren, surprised me with tickets to Live at the Apollo mid-week in Hammersmith. After an evening of amazing comedy acts, the last person who came on was one of my best friends Stephen Bailey! By accident, I witnessed his first-ever appearance on the BBC!
Week 3:
My last week at work. It's always sad to leave amazing people. I had one last Wetherspoons lunch with everyone. Before a Pizza and Prosecco night at WeWork and an evening with bubbles. Despite leaving my own leaving drinks at midnight like a real-life Cinderella. I woke up at 5 am to then get to the train station to find that my train was cancelled! Another one wasn't due to another hour despite running and off trains to West then East Croydon. I was too late to make my flight from Gatwick. I didn't make it to Spain that weekend! So gutted!
Week 4:
I was so exhausted. I stayed in bed for most of this week. That said, it was a very cheap week! Knowing I had no salary now coming in at the end of the month, it was time to look at how I could minimise my monthly outgoings and try not to spend what I left with. I pulled together a budget planner and set aside money to pay off debt – money on myself – essentials like rent and then an emergency fund.
Allocate Monzo's weekly pots.
I allocate myself a weekly budget of £100, which I set aside, creating weekly pots of money using my Monzo app. However, it's important to leave credit cards at home so as not to start running them up again! I have found this to be a really effective way of understanding how much I spend and how much I start to borrow from my future self.
No clothes were bought this month
I took the pledge this month not to buy any clothes as part of Secondhand September. Staying true to my word, I didn't buy anything, recycling clothes by giving them away both to friends and charity.
Let us know how September was for you in the comments below: