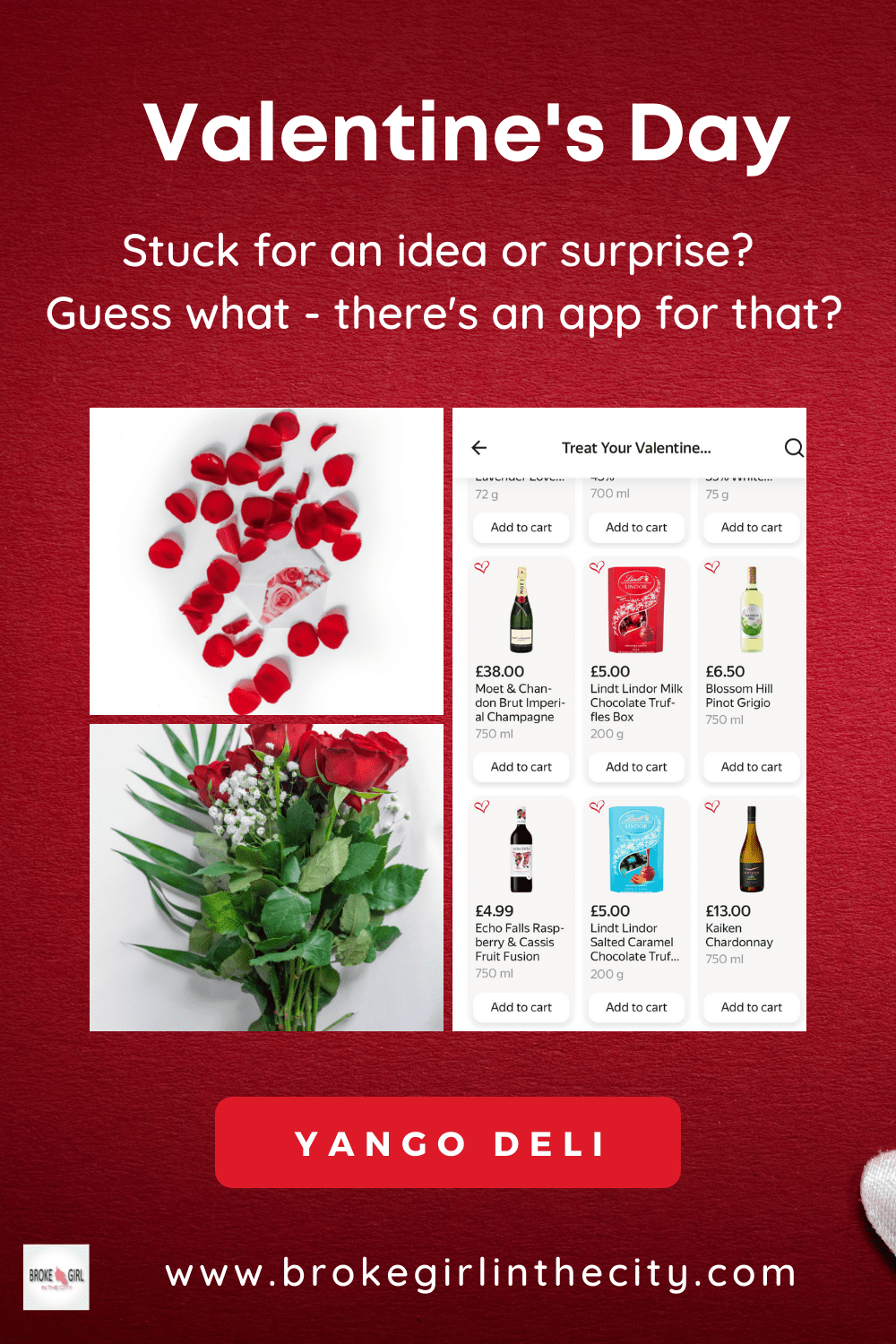 Yango Deli UK spreads the love in London
Valentine's Day specials delivered in 15 minutes
Yango Deli, the ultrafast grocery delivery arm of NASDAQ-listed tech giant Yandex, is offering Londoners a host of Valentine's treats for a spontaneous romantic surprise, delivered to their door within 15 minutes.
Through the newly-launched special Valentine's Day section of the app, London customers can order a dozen red roses, to champagne, truffles, and even floral Valentines gin.
This themed holiday promotion follows the success of Yango Deli's Christmas tree delivery offer in December 2021, which saw 5ft Norway spruce trees delivered to UK homes with same-day ordering.
The latest Valentine's Day offer is part of Yango's continued efforts to give time and energy back to the busy Londoners. Giving Yango Deli customers more time to focus on what really matters.
Stuck for a romantic idea or surprise? Unsurprisingly – there's an app for that!
Order bouquet of red roses 12-14th February
"While ultrafast e-grocery companies can deliver a host of conveniences and grocery essentials in minutes, we at Yango Deli want to do more. For Valentine's Day, in 15 minutes, we can deliver fresh, quality ingredients for a home-cooked romantic meal. Londoners will also find on our app a new section of specially selected Valentine's Day products, perfect for inspiring spontaneous gestures and ensuring your plans for romance don't fail to deliver.'' said Evgeny Chernikov, General Manager of Yango Deli UK.
Customers will be able to order a bouquet of 12 roses and gypsophila in a bag with water for £29.99 from 12th-14th February 2022 via the Yango Deli app while supplies last.
Treat Your Valentine
Download the app to find out more…
For further information on Yango Deli, check out the app on iOS and Android, or visit their website.

Treat your Valentine – using the promotions
I noticed there is a welcome offer and promotion where you can get 50% off your first order, 30% off your second and then off your third order. You need to add products to the cart to see the discount. There is also a £ 1 Pound only section for any frugal buyers, and Valentine's section for anyone who needs to find something today! Even if it is a Coffee & Breakfast Deal for you and another.
The app doesn't deliver to everywhere in London quite yet, but it is a fun new app, that had a variety of choices should you need something, today and every day!