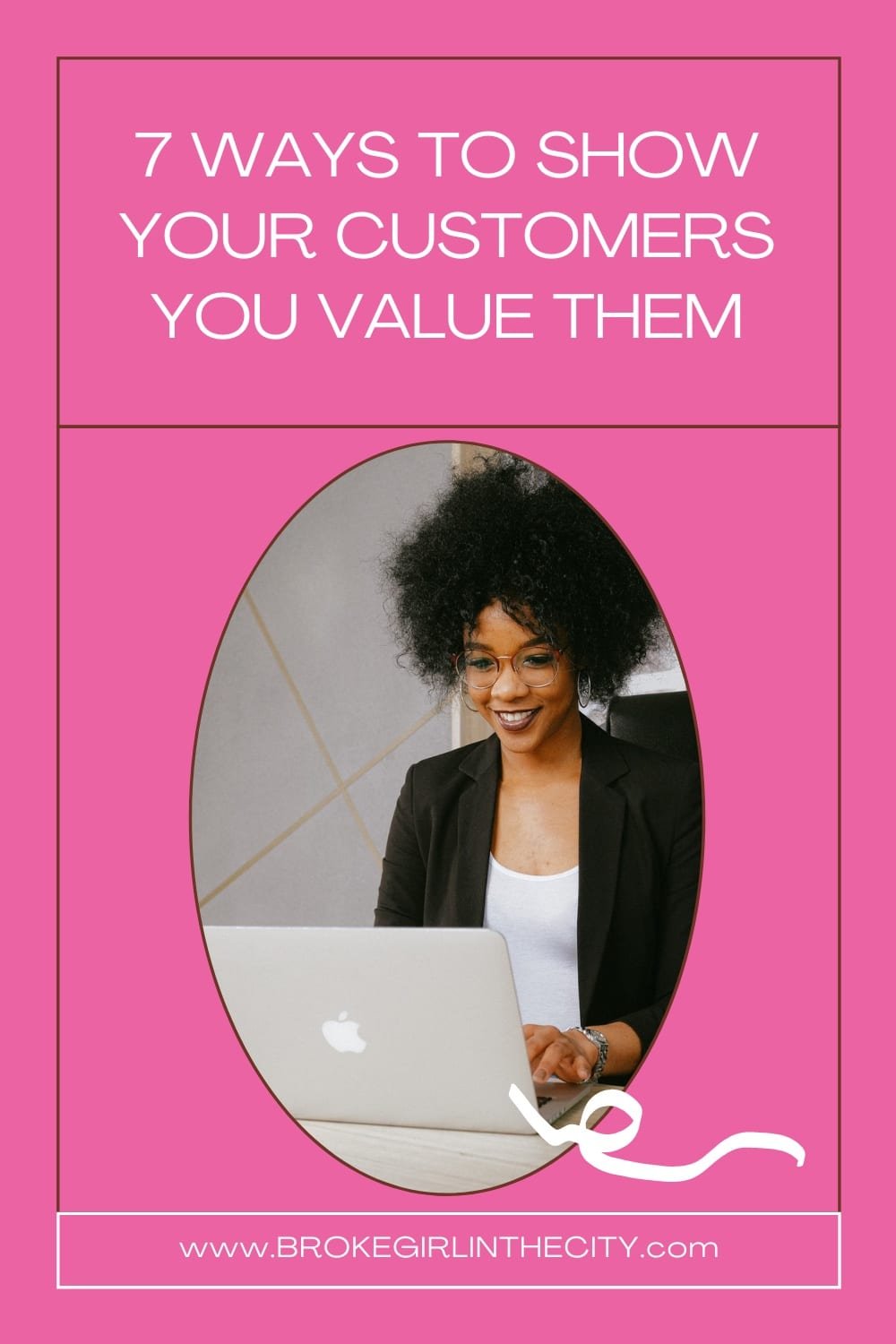 7 Ways to show your customers you value them
As part of our commitment to helping you shape your careers and be the best you can be. We will offer titbits of career advice which can help you in business.
If anything, this pandemic has shown us that people want to feel valued. Know more than ever.
Customers are a vital part, if not the most important part, of success for any business. Your customers can offer feedback, act as the social proof of your business, and enhance your brand visibility. Building strong connections with your customer is the best way to grow your customer base, as people who feel valued are much more likely to keep coming back again and again.
So, how do you turn your business into a "customer first" entity? Furthermore, what changes can you make in your business to build customers' trust in your brand? Let's find out!
1. Thank Them
You don't have to move mountains to show your appreciation for your customers! Just thank your customers for believing in your brand and supporting you by buying your products or services. Small business owners can thank every customer individually, but this is not practical for large-scale corporations. Medium and large companies should have a team of agents who can express their gratitude to their customers.
In both cases, your business can get a little creative by sending hand-written thank-you notes. Nowadays, customers' emails are bombarded with spam messages. So, why not try something different to grab their attention while adding a personal touch?
2. Have a Customer Loyalty Program
Over 90% of businesses run some customer loyalty program and 3.3 billion consumers have invested in customer loyalty program memberships in the US alone, according to a report published by Accenture. If you want to achieve high rates of customer retention, a loyalty program is a perfect way to boost customer engagement and get your customers to keep shopping with you.
As part of such a program, you can reward each customer with free gifts and rewards as soon as they collect a certain number of loyalty points. To earn these loyalty points, customers have to buy your products or services multiple times. The more they purchase, the closer they get to their free gift, giving them an incentive to keep coming back.
3. Host an Event
Invite your customers to join you at an event, whether it is an in-person or virtual event. Events are a great way to identify your customers' pain points and help them overcome the issues they are facing through your products or services.
An event can be a Q&A session, a live webinar, or a coaching session – anything that offers valuable information to your audience and keeps them engaged! It also shows that you are making efforts to help solve your customers' pain points.
4. Remember their birthdays
A small gesture, such as wishing your customers a happy birthday on their special day, can profoundly impact your business' success. It shows your clients that they aren't just numbers to you. If you want your customers to feel valued, consider sending them a birthday wish to make their day. To make it even more special, give them a gift or a discount on their favorite products. Believe it or not, these small gestures make a big difference when it comes to customer retention.
5. Offer Personalized Recommendations
You've probably heard a lot about personalized offers, but what exactly are they, and how can they help you to grow your business? A personalized offer is a recommendation based on your customer's purchase history and shopping patterns.
Another way to offer personalized services to your customers is by making their shopping experience easier and more pleasant. For example, you can offer multiple payment methods and keep the transaction as simple as possible.
6. Consider Their Feedback
Most companies request their customers to send feedback after using the products, but this strategy only works when you act on this feedback. Once the customer sends you feedback, confirm with them that you have received their notes and you are willing to act on them.
Always thank your customers for taking the time to leave their valuable feedback. Furthermore, when you take action on their feedback, inform them about the changes you've made. This shows that you value your customers and are ready to go the extra mile to satisfy their needs.
7. Get to Know Your Customers
Another way to show your customers that you truly value them is to get to know them on a deeper level. Make the effort to know their likes and dislikes, their profession, their family members, how they like to spend their free time, travel experiences, and what kind of products they are interested in. If you only sell your products to them, they will consider the relationship purely transactional. On the other hand, if you make the effort to learn more about them, they will feel they have a connection to you and are more likely to be loyal.
A simple gesture of appreciation can strengthen your relationship with your customers. A dedicated effort to get to know your customers, address their pain points, and go the extra mile will allow you to retain your customers over the long term.