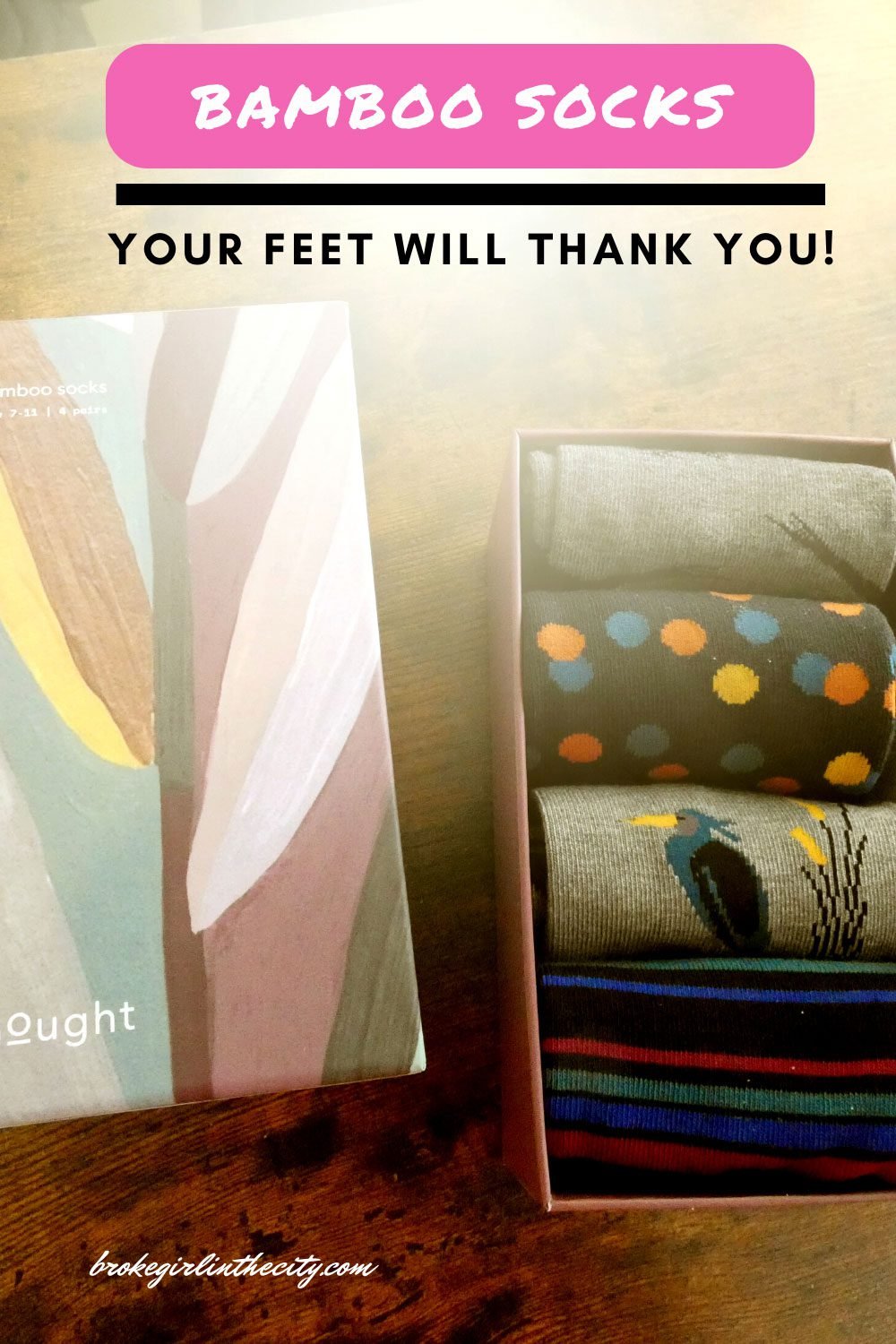 Bamboo socks – your feet will thank you
Your feet are so important. I have always had some compulsion to keep my feet hydrated and moisturised. It might have been from when I worked in bars/hospitality, working long shifts and needing to double up on socks to keep my feet from going numb.
I am always after soft socks that don't rub my feet to wear with my winter boots. More recently, I have been looking for sustainable options for my everyday wear.
Recently I have been gifted a box of bamboo socks (4 pairs, size 7-11). The box is incredibly beautiful, and the socks are all rolled up — the perfect gift box!
If you are looking for Valentine's gift or want to buy something for your partner (or yourself). Then I do recommend this gift set.
Check out the full range of Bamboo Socks here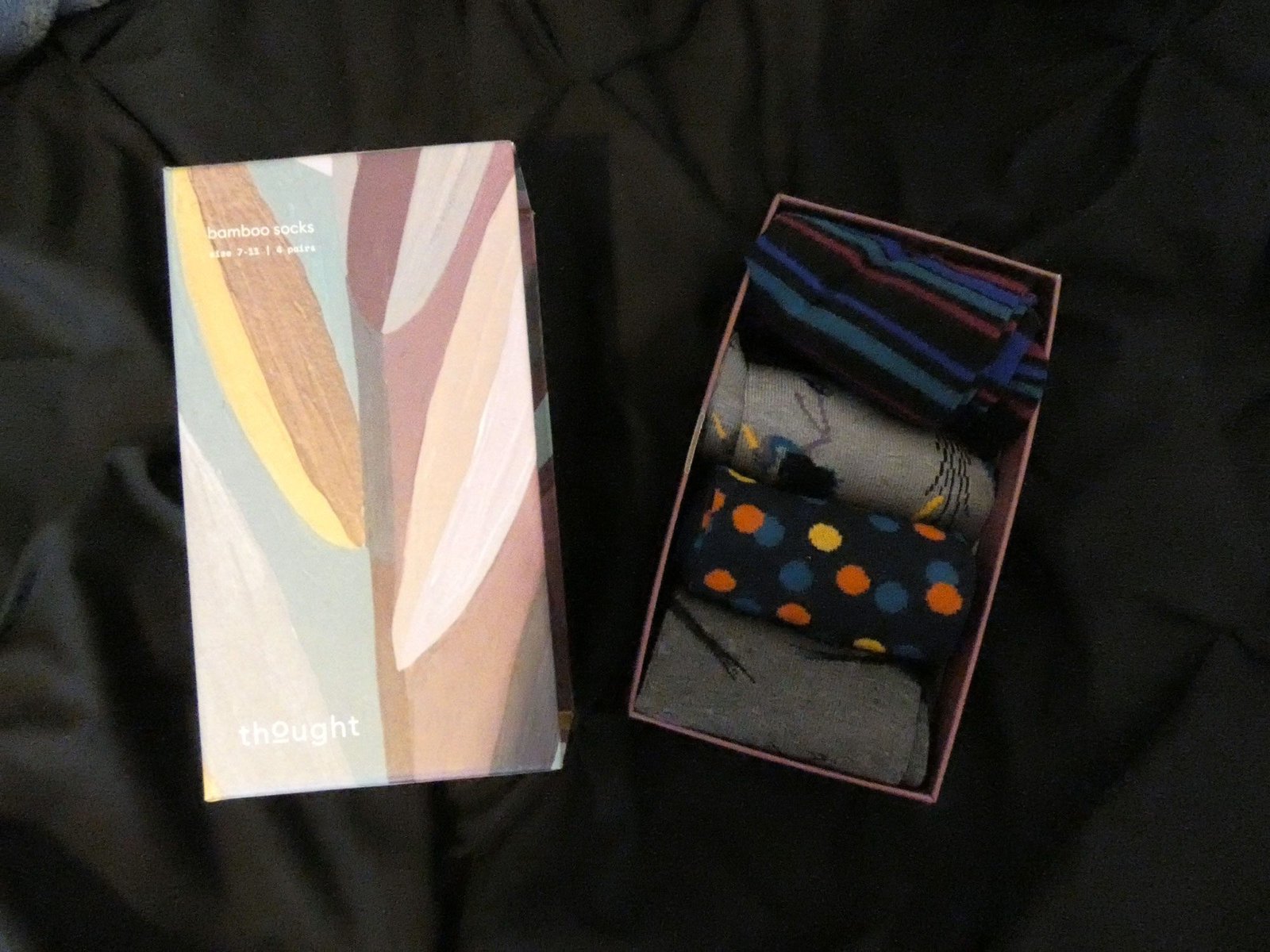 Bamboo is good for your feet!
Bamboo is the perfect solution if you want to maintain foot health. Bamboo socks are hypoallergenic means that skin doesn't get irritated, and they ensure moisture keeps away from the feet so ward off fungal infections like athlete's foot (we are sure no podiatrist wants to deal with that on a day-to-day basis!)
Enjoy the socks, and reuse the box.
Inside the box is a little message, a bit more thought'. the glue used to make the box is vegan and features a QR code which offers guidance on how to lengthen the life of your socks.
Thought sells men's, women's, and children's socks crafted from sustainable materials in playful designs. bamboo and organic cotton are naturally breathable, comfortable, soft, and durable. find your favourites from our fun bamboo sock designs, with trainer socks, special occasion socks and everyday socks to choose from.
Sign up for their newsletter to get 15% off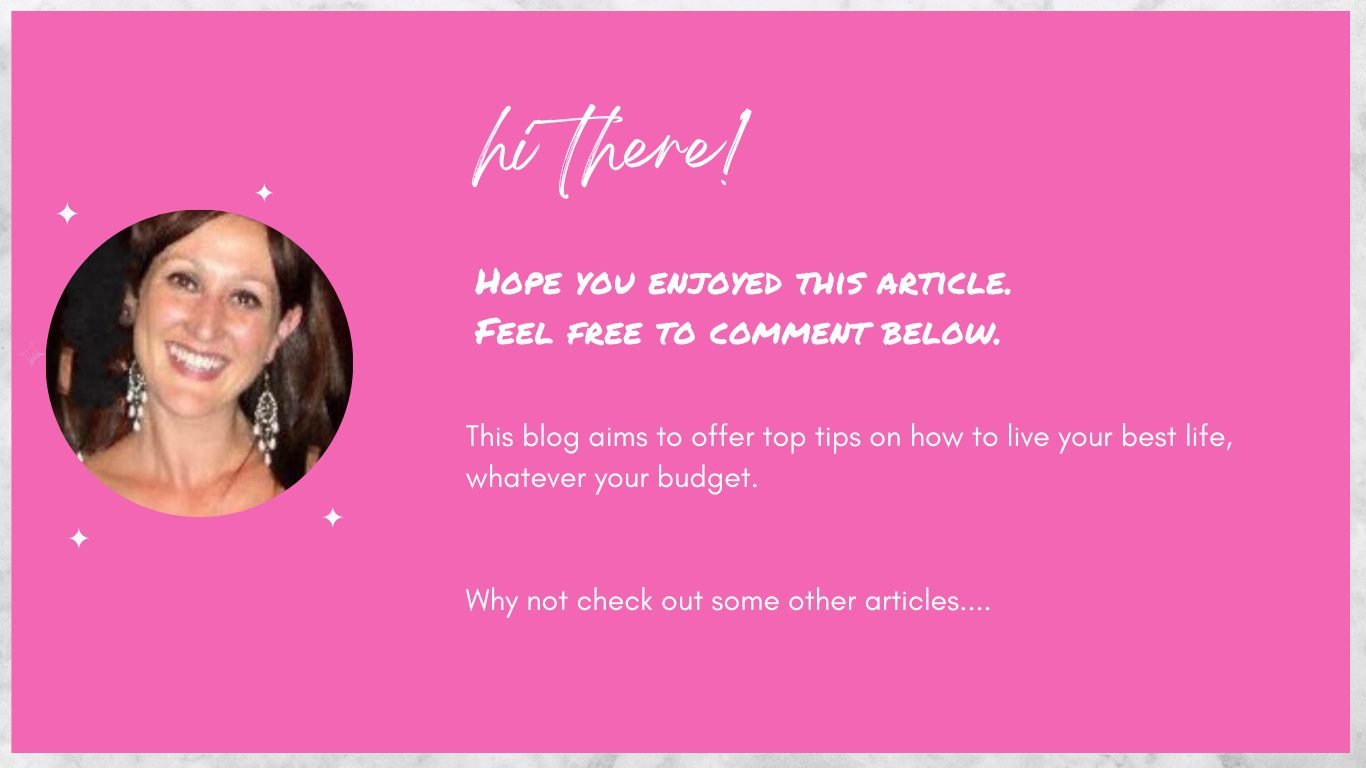 Other Articles of Interest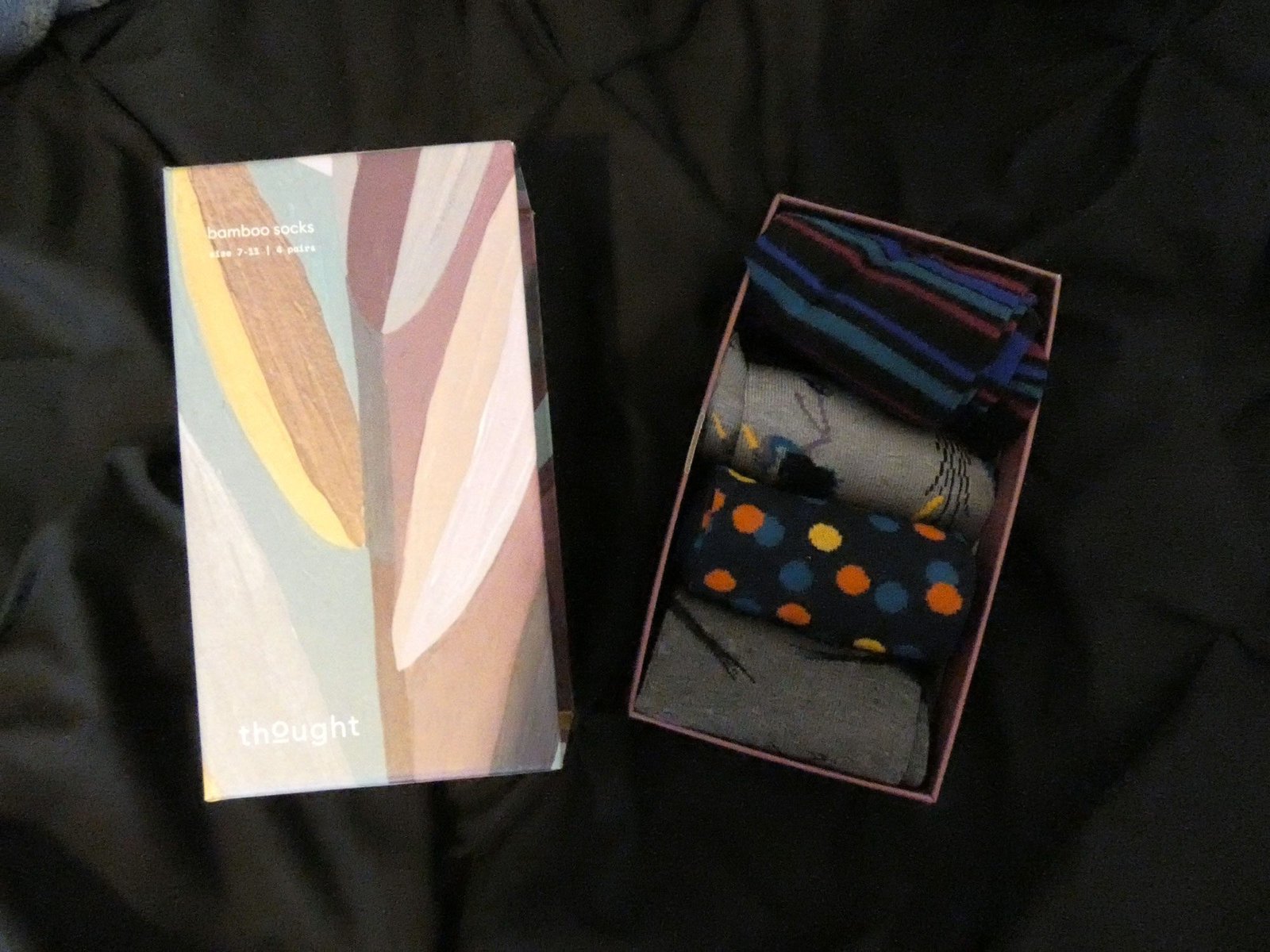 Soft and perfect for your feet!
I was gifted this beautiful box of Bamboo socks as I am trying to move over to buying more sustainable every day wear. these socks are very classy, and it's even better to know that they have been sourced sustainably.The socks are very smooth and soft; and very classy. Wrapped up in a beautifully designed box, they do make the ultimate present.