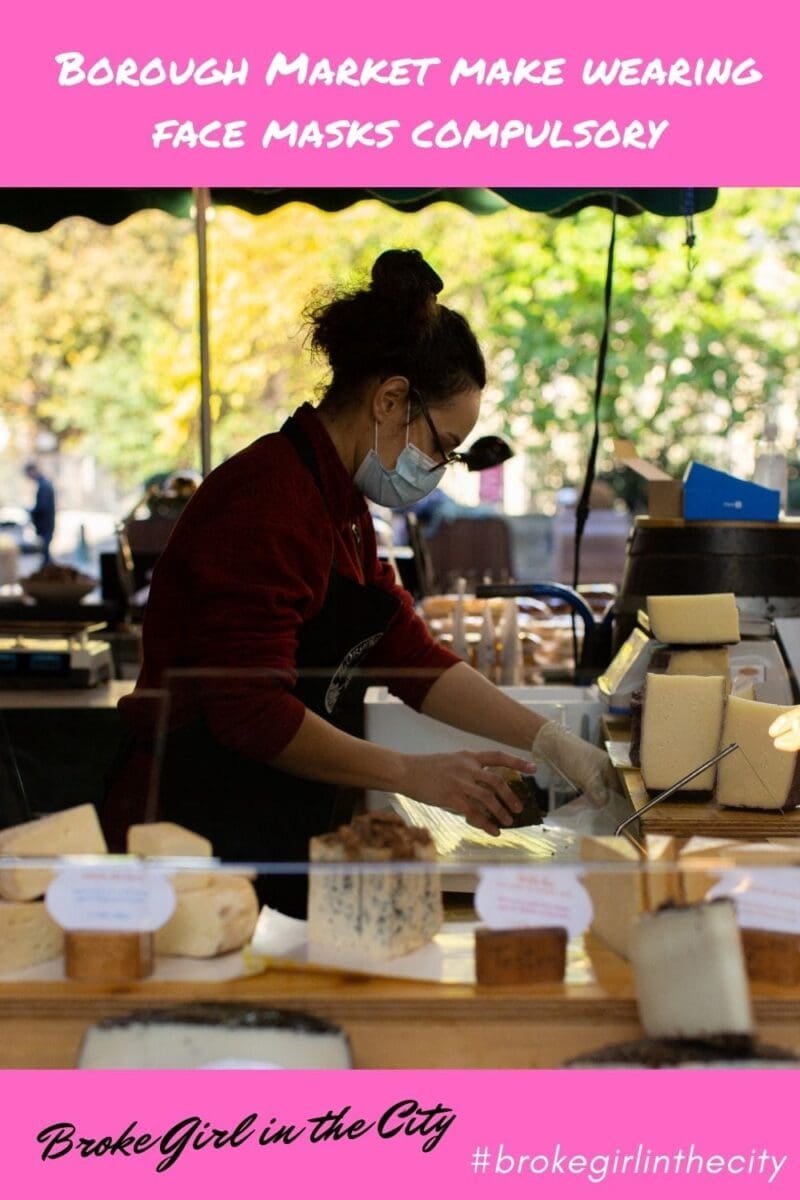 London's Borough Market becomes first UK Outdoor Space to make face masks compulsory
Borough Market, London's historic food market, has become the first outdoor venue to legally enforce the mandatory wearing of face masks.
Using by-laws dating back to 1829, the open-air market today made face masks compulsory for all customers and traders.
As an outside space, current government regulations do not make masks a legal requirement. However the market is able to act under by-laws pre-dating Victorian times.
Offenders face £50 fines if they do not respond to requests from security staff to wear masks on entering the market. Wear a mask!
"Keeping our shopping community and our traders as safe as possible has to be our top priority" – Adrian Bunnis
The popular market currently has about 90 stalls offering a variety of produce. As food retail outlets, they are able to trade in line with lockdown restrictions.
Adrian Bunnis, Chair of the market's trustees, said: "Keeping our shopping community and our traders as safe as possible has to be our top priority.
"We have encouraged the wearing of face masks since the first lockdown. We have now decided to enforce it through our by-laws in the knowledge that the vast majority of our customers will support this.
"With London being the epicentre of the new Coronavirus variant, we feel we have a duty to the community to do this so they can shop in confidence."
Access to the market will be restricted, with a one-way-system in operation. Security staff will carry out checks at the access points and help ensure social distancing is place.
Consumption of food and drink will now also be prohibited in the market area under the same by-laws.
The moves have been made under powers given to the market's trustees under the Borough Market (Southwark) Act 1829.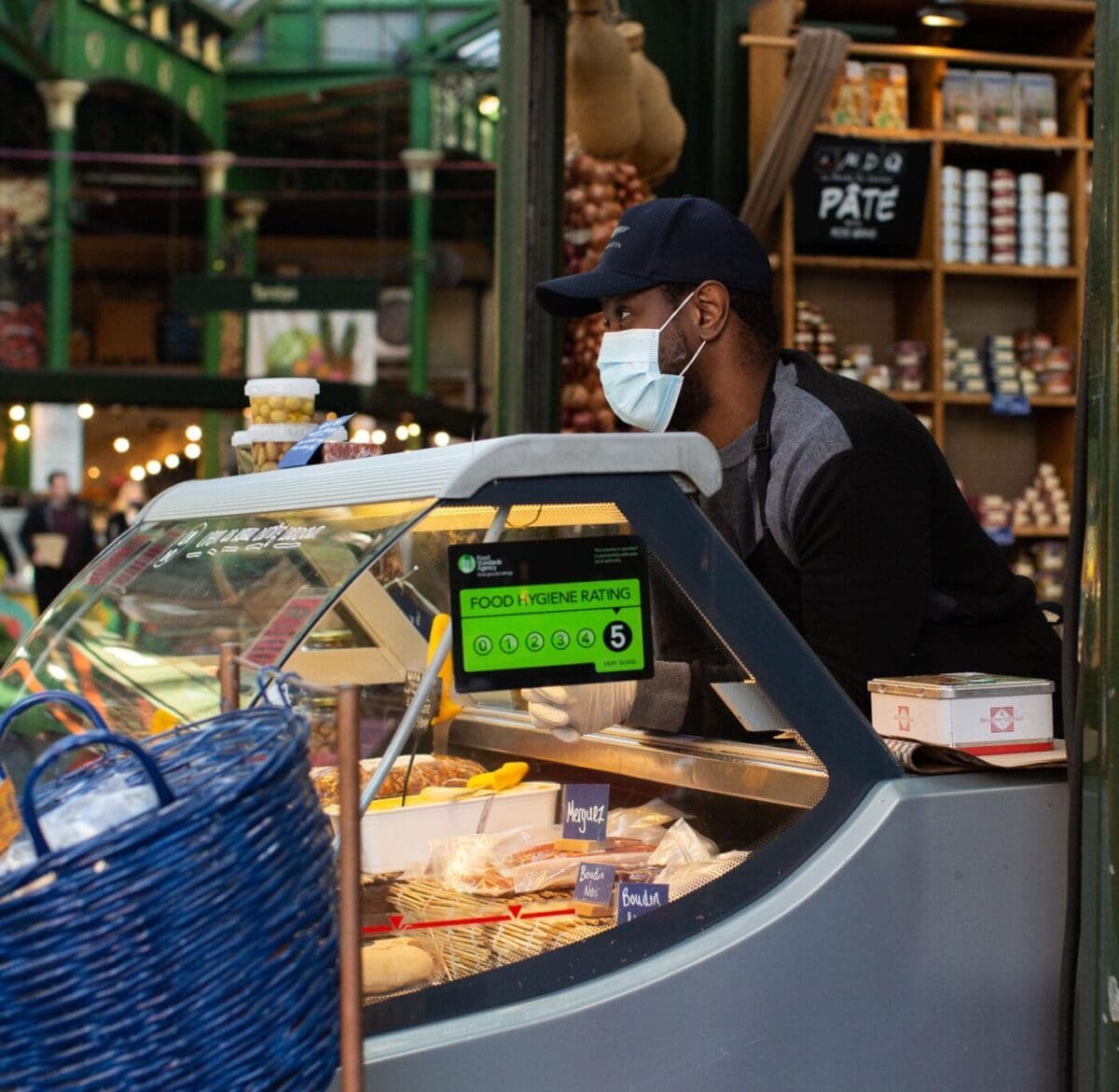 London Bridge: Borough Market
I love Borough Market in London Bridge. It's where I meet up with so many people in my life. It is home to News International where I have my friends on their lunch-breaks. Also, it's now the destination train station for me to get into London. Home to The Shard, The London Dungeon, The Golden Hide, Shakespeare's Globe and Borough Marke. It's one of my favourite places in London.
I welcome this news – if you look around Borough Market, which is a destination for tourists as well as locals. Many people have flocked to the market during the lockdown, and their food stalls are incredible (although not necessarily cheap). Whilst I think it's great that stalls are being able to operate. It's imperative that we all stay safe.