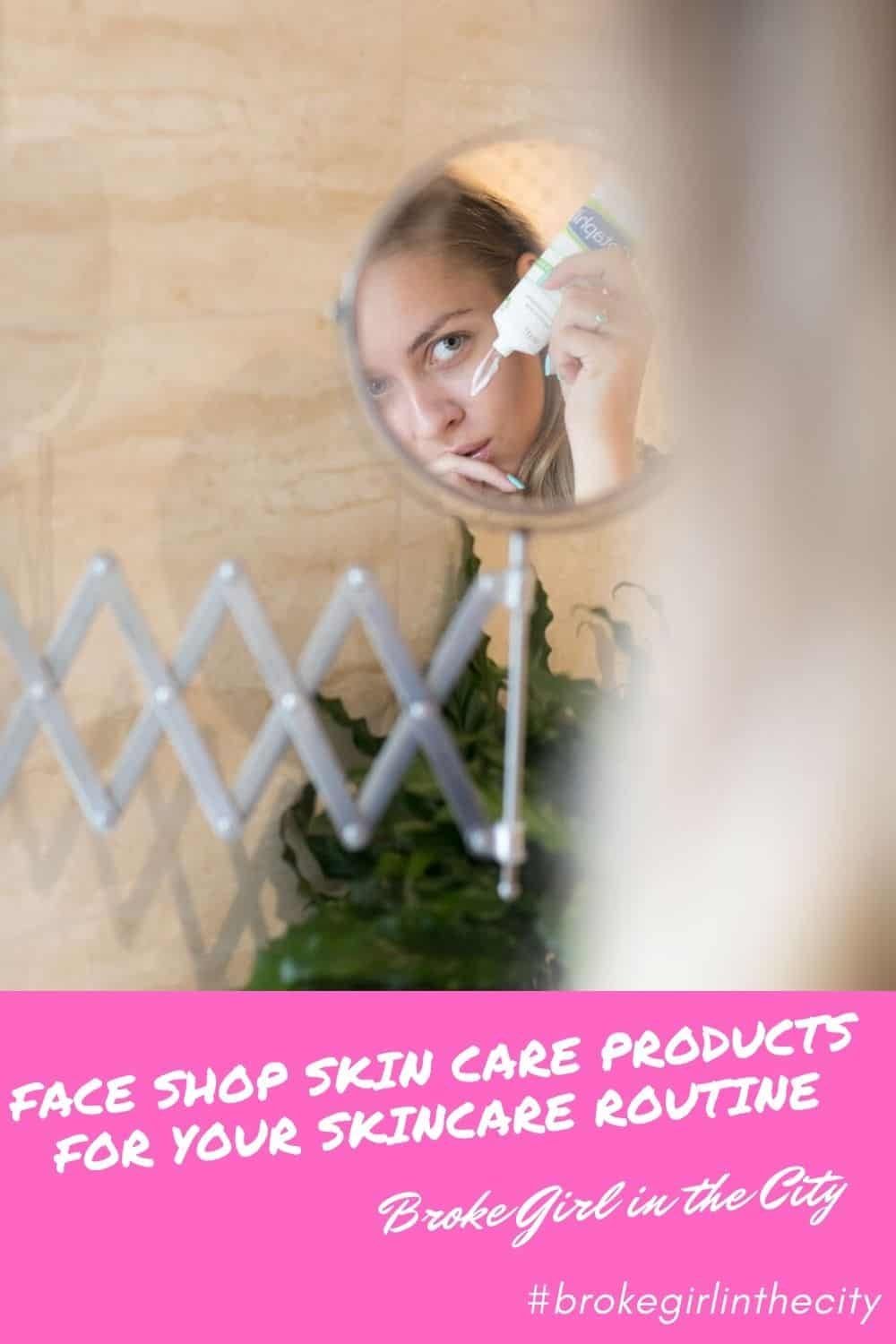 The Face Shop Skincare Products to Add to Your Skincare Routine.
Due to the growing popularity of online markets, cosmetic companies are pushing towards more complete product lines that satisfy all their customers' needs simultaneously. It is becoming much easier to build a skincare routine that fits your preference, with products tailor-made to work the way you want them to.
Lead veterans of the cosmetics industry, such as The Face Shop, have designed entire lines of their Korean beauty products to be released with at least one item to cater to every skincare need. With that in mind, there is no better time to show your favorite brands some love and add their products to your routine.
Below are four products from the Korean skincare brand that would make a welcome addition to any woman's skincare routine:
1. Rice Water Bright Light Cleansing Oil
Leaving some products on your skin for too long can harm your overall texture. Applying makeup is essential to your morning routine; removing makeup should be a priority at night. A high-quality oil cleanser can be useful in eliminating cosmetic products from your face.
Rice water is a well-known Korean skincare ingredient that helps improve the skin's appearance. The Rice Water Bright Light Cleansing Oil utilizes naturally-sourced rice water as its primary ingredient. It results in the gentle and soothing removal of makeup and any impurities you may have gathered throughout your busy day. With one easy application, you are guaranteed to be left with fresh, soft, and, most importantly, clean skin.
Use this product as the first step of the 10-step Korean skincare routine and the beginning of double-cleansing. After using this product, you can use water or a foam cleanser.
2. White Seed Exfoliating Foam Cleanser
The next product on the list is the White Seed Exfoliating Foam Cleanser, which is an excellent follow-up to the Rice Water Bright Light Cleansing Oil. It's one of The Face Shop's best-selling foam cleansers that ensures the removal of dirt and other pollution.
The cleanser does the trick for a more intensive removal that does more for your skin. Each lather and application uses micro scrubbing particles built into the cleanser that effectively remove impurities and dead skin cells, promoting healing and further skin regrowth.
White seed extract ensures that your skin is moisturized and radiant after each cleanses, with a low risk of irritation during exfoliation. This product is an excellent second step to double-cleansing.
3. Calendula Essential Moisture Eye Cream
The Calendula Essential Moisture Eye Cream is made specifically for one of the most sensitive areas of our body. The skin near our eyes is prone to wrinkling and damage, especially after strenuous activities or repeated late hours. With one application of this eye cream, you can feel immediate relief and revitalization, absent of irritation.
Naturally sourced extracts such as calendula and chamomile promote healing while soothing the eye area at the same time and guarantee smooth, moist skin without the sticky feeling some creams can leave you with.
4. Smart Peeling (White Jewel Peeling)
This product is an excellent follow-up to a good cleanse, as it further exfoliates and nourishes clean skin, keeping it fresh and radiant with an exotic and dermatologically tested formula that makes use of ingredients like white jewel complex and natural cellulose. You can be sure of complete revitalization during your skincare routine.
The face should be prepped to receive the nutrients and healing effects of the cream. The peeling exfoliator works best on the skin that has already been cleansed beforehand. Use this product once a week and remove it with a lukewarm rinse.
The Bottomline
Rounding out your skincare routine with premium products has never been more comfortable with The Face Shop. Top-quality products are readily available in online markets, so you can quickly grab any or all of these fantastic products to add to your morning or night rituals. Vibrant and healthy skin has just become a matter of simplicity to achieve!
The skincare products mentioned are great for all skin types. You can use these items along with the products you already have to yield the best results. You can get a more targeted and complete routine to ensure that all your skin's needs are completely covered, with adjustments and extra additions mere clicks away on your brand's trusted online markets.