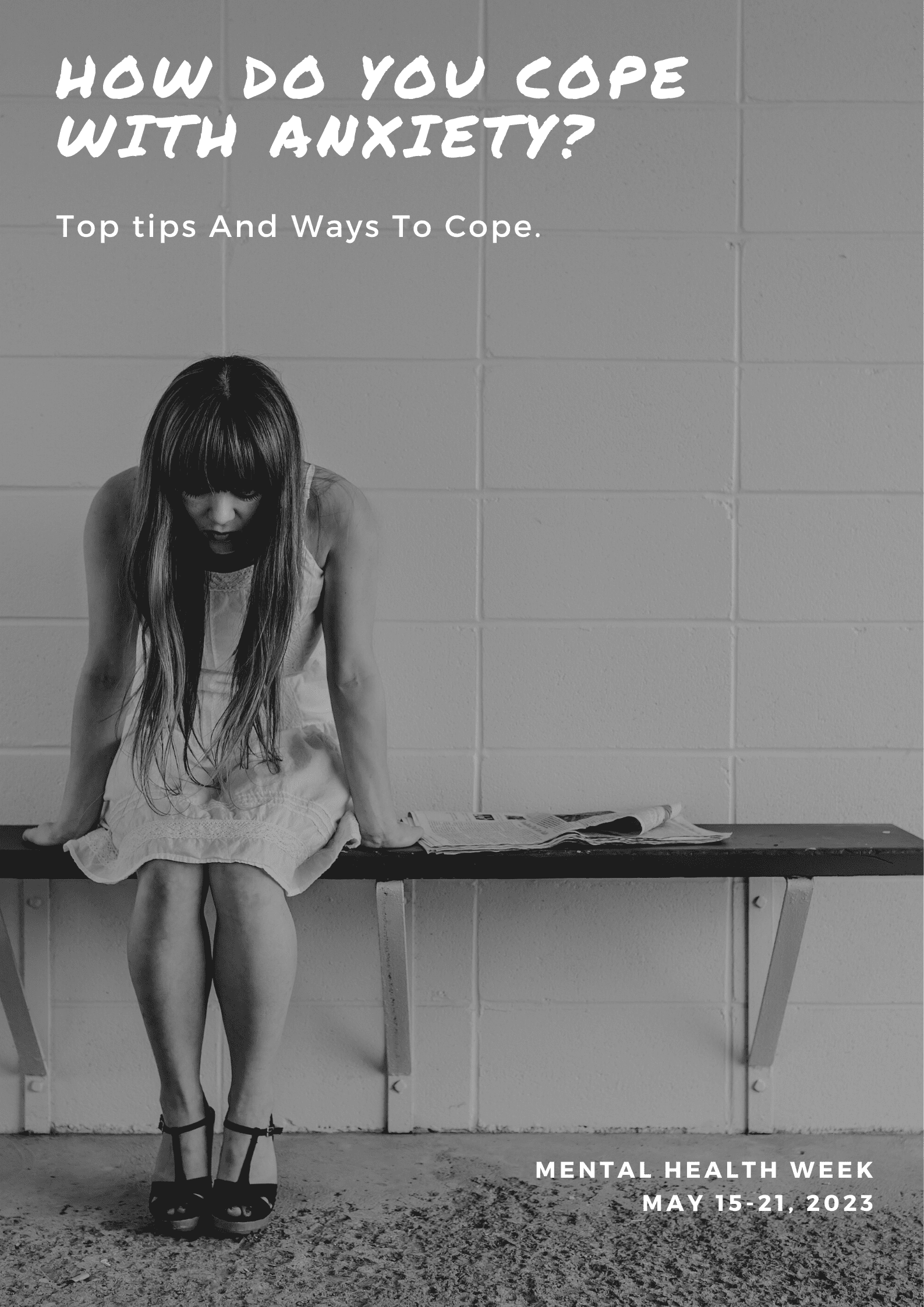 Mental Health Awareness Week, 15 to 21 May.
This content mentions anxiety and mental health, which some people may find triggering.
How do you cope with Anxiety?
This year's Mental Health Awareness theme of 'anxiety.' Many of us suffer from anxiety, but when it gets out of control or means that it is impairing our lives, then we need to recognise that it is affecting our mental health,
Many things in our daily lives cause anxiety, from job pressures, relationships, illness, money and other life events. COVID has been a big source of anxiety; more recently, it has been the cost of living crisis. It's not a surprise that anxiety is a big cause for concern right now. However, overwhelmed you may feel right now. Recognising how this affects your health and learning some coping strategies is important. Developing self-compassion and self-care is equally as important – you are the most important person in your life right now.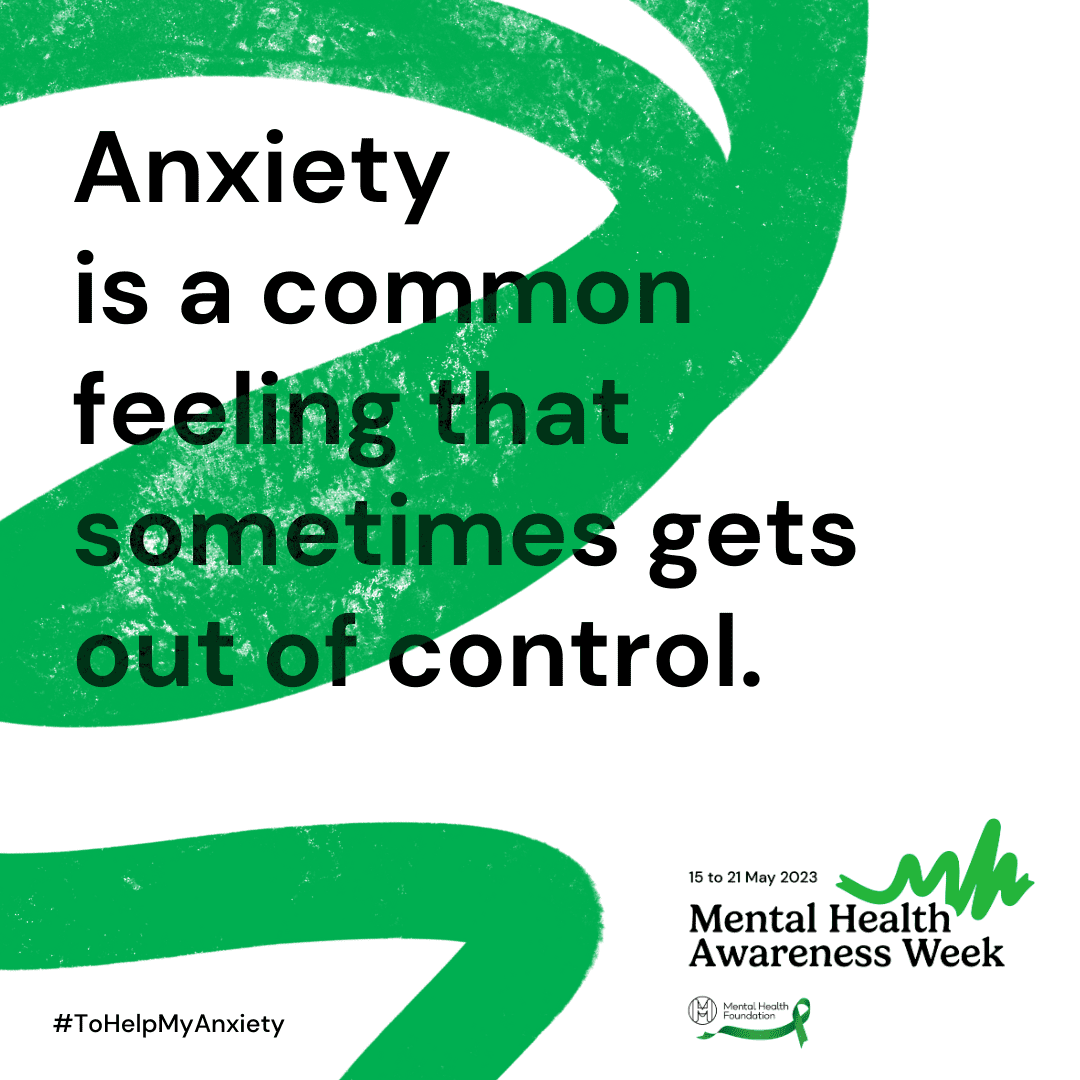 Anxiety is a common mental health problem, but still debilitating.
In a recent mental health survey carried out by the Mental Health Foundation around stress, anxiety and hopelessness over personal finances, a quarter of adults said they felt so anxious that it stopped them from doing the things they wanted to do some or all of the time. Six in ten adults feel this way, at least some of the time. However, don't be put off by the fact that anxiety is described as 'common'. It can often be debilitating, exhausting, frustrating and draining.
This year's theme for Mental Health Awareness Week is anxiety.
We all feel anxious from time to time. Anxiety is an in-built response to the world around us. The cost of living crisis, rising energy bills, and money are ongoing issues. Anxiety has become a real problem for many of us. Understanding how you can cope and what to do when this gets out of control is important.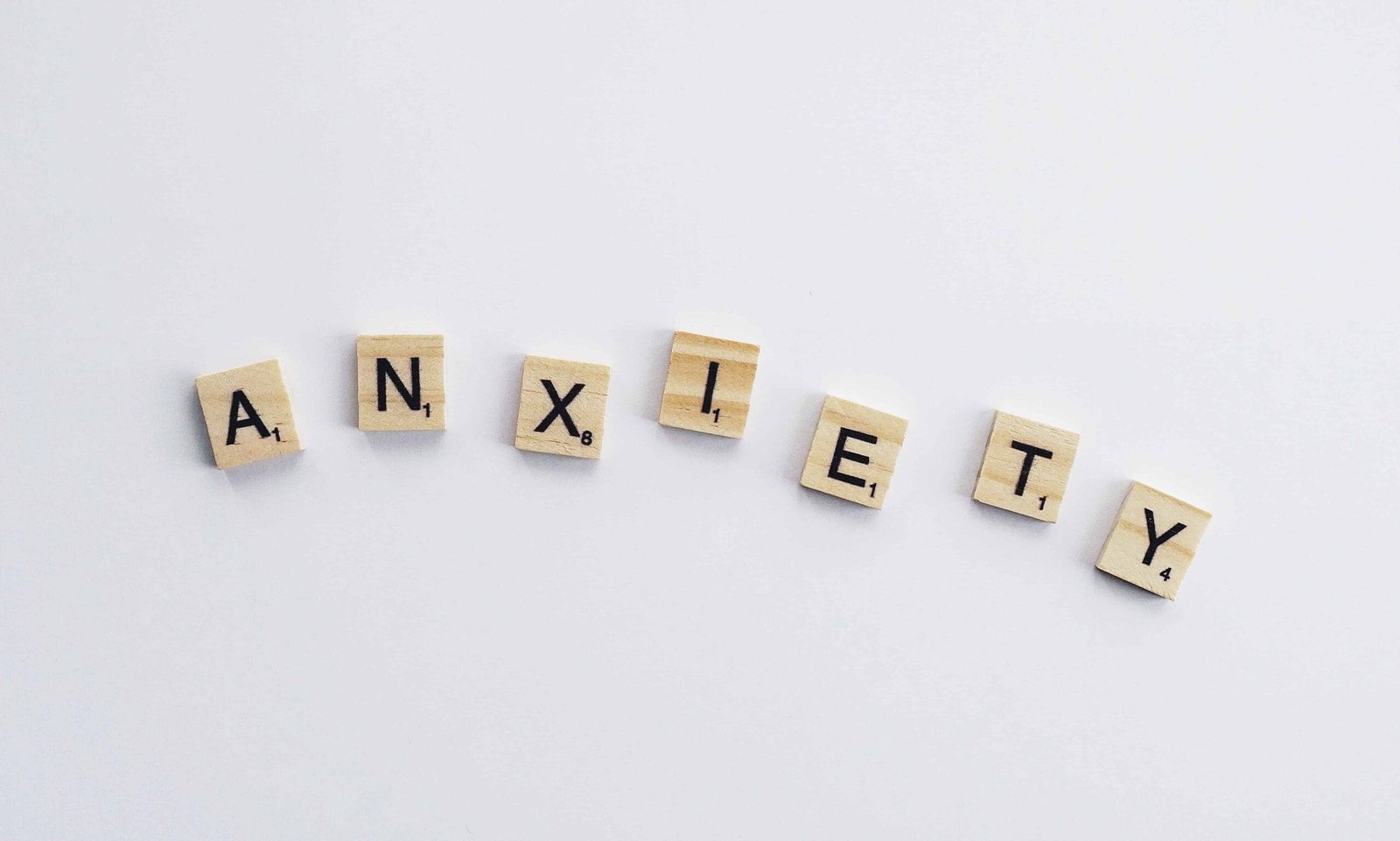 What is anxiety?
Anxiety can affect us both physically and mentally. If you are feeling anxious, you might notice an increase in your heart rate, headaches or migraines, a loss of appetite, breathlessness or chest pain. Insomnia may affect your ability to sleep, which in turn will then make you feel more irritable or tearful than usual. You may start to withdraw from friends, family, and work colleagues. Also, you may feel overwhelmed and panicky.
What works will be different from person to person.
When you are struggling with anxiety, it's important to go back to basics. When you are stressed, your body is flooded with Cortisol, and your body is often stuck in a fight-or-flight response. It's exhausting living with anxiety.

Top Tips on How to manage anxiety
Anxiety can be debilitating. It can lead to more problems and even panic attacks if left unchecked. Your body is incredible. It often sends warning signals, but we often overlook or power through them. Whether this is pins and needles, your heart racing, feeling more negative and on edge, or struggling to eat and sleep. Self-care is really important both physically, emotionally and mentally.
Anxiety and Finances
Most of our anxiety is from not feeling in control. We use up much of our nervous energy worrying, leaving us exhausted. COVID, the cost-of-living crisis and various life challenges also throw in some testing curveballs. It's not a surprise many of us are feeling anxious. Whatever is happening right now. If you are feeling overwhelmed, struggling and anxious. It's time to regain control over your situation. Start by working out your current financial situation. Write everything down, and then work out how to regain control of your situation.
Go back to basics
If you are mentally and emotionally overwhelmed and exhausted, this will have an impact on your physical well-being. Go back to basics. Create a routine around eating, sleeping and resting. Simplify your life, and prioritise your health. Burnout is real, and it's not easy to bounce back from.
Get outside in nature.
If you have been isolating yourself or are just feeling anxious. You will feel so much better just getting outside. It's been a long winter, with so many people, including myself, picking up flu, colds, viruses and other germs going around! A walk or time out in nature won't fix your problems, but it will make you feel so much better and give you some headspace.
Eat even when you are not feeling hungry.
If your appetite has gone as you have been feeling stressed or anxious. Try and build 3 meals into your day as a habit. Your body and mind need nourishment even if you don't feel hungry. It will help regulate your moods and stress responses.
Coping behaviours can turn into addictions.
You may struggle with stress and anxiety, and so self-soothe or self-medicate with alcohol, gambling or drugs. A bottle of wine with a meal in the evenings may slip into habits where this then turns into a bottle every night, with more at weekends. Or you may have started playing the lottery more, thinking that only a large windfall could relieve your financial difficulty. Or may have started playing Bingo or another game, where financial incentives are offered as rewards. You may even be blowing off steam by taking drugs at the weekend or turning to other ways to cope. Consider whether you are using all of these 'false friends' to cope and get professional help if you are struggling with addictions.
Talk to someone and get help.
Remember the saying, 'A problem shared is a problem halved. It really does help to talk to someone, whether this is family, a friend or a professional. Look for someone who can help you. Don't be afraid to talk to your GP and seek out talking therapies. Most of the time, when we are suffering from anxiety. Our inner voice can be very mean-spirited when it's been hostage by anxiety, so it sometimes helps to talk to someone.
Worried about money?
According to the Mental Health Foundation, a survey of 3000 adults aged 18 and over, conducted by Opinium between 7 to 14 November 2022, found that 29% of adults experienced stress, 34% experienced anxiety, and 10% said they felt hopeless because of financial worries during the previous month.
It's understandable that worrying about money can lead to anxiety. Talking to a friend or confiding in someone will help. It may feel that your situation is hopeless, but it's not. You may feel alone dealing with your money problems or challenges as the cost of living continues to rise. However, reduce your anxiety by getting on top of your situation. Most of my anxiety used to come from not knowing, so I now update a monthly spreadsheet and have all of my banking and credit cards on my phone. Contact a professional money or debt advisor if you need some advice. Don't suffer in silence!
Mental Health Foundation top recommendations.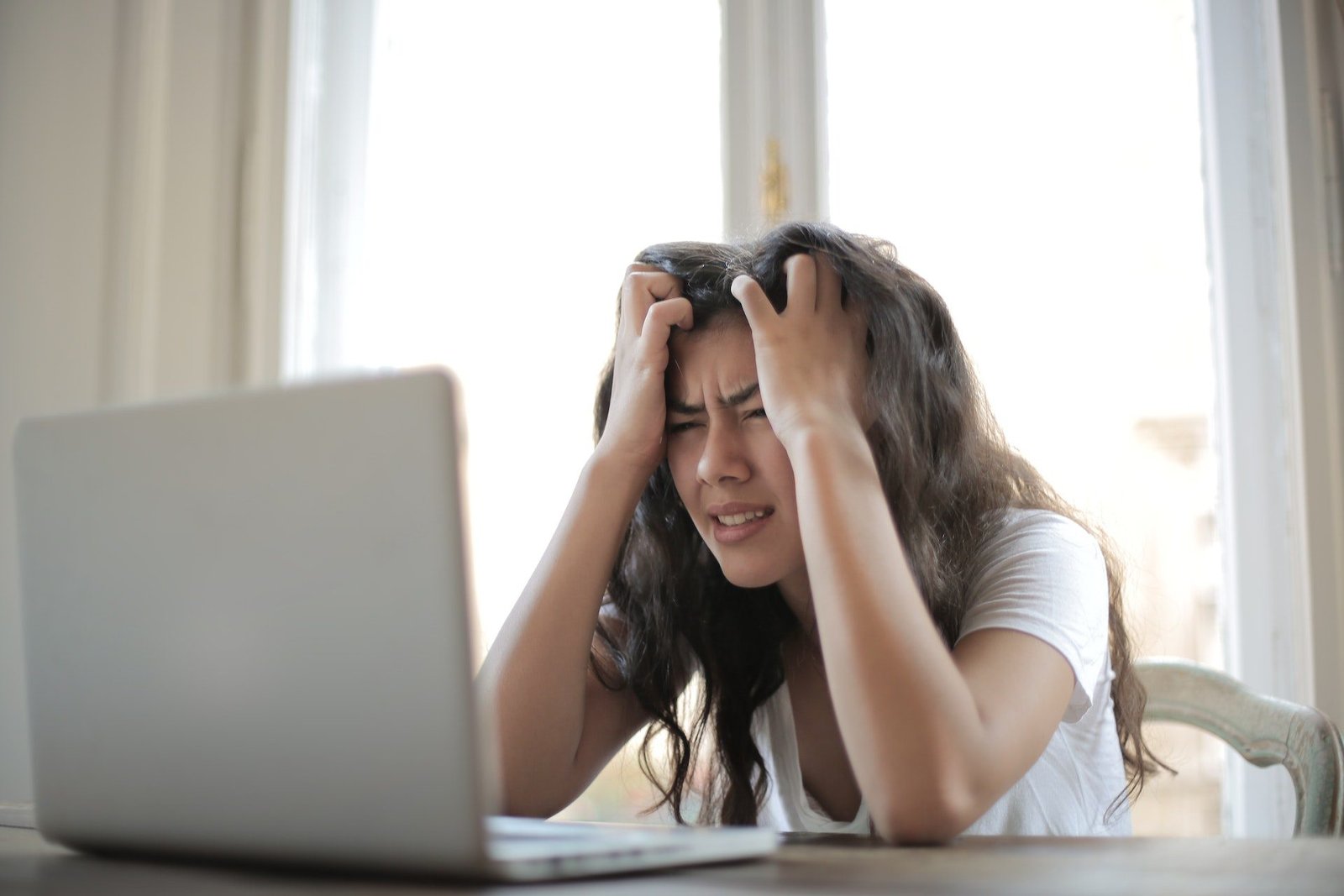 Is workplace stress causing you anxiety?
Write down everything that is causing you anxiety. Discuss workplace stress with your employer or seek support if you are experiencing bullying, harassment or discrimination. Your first port of call should be your line manager, but you can approach HR if you need additional support. Don't let things build up, but get some external advice if you need some support to deal with your situation.
Help is available
If anxiety is severely affecting your everyday life, you should contact your GP, who can offer you support and help. I know how difficult it can be to get a GP appointment right now. However, you should prioritise your mental health just as much as your physical health. No one should struggle alone. Help is out there.
Get involved!
If you want to get involved in Mental Health Awareness Week, visit the Mental Health Foundation website and use the hashtag #ToHelpMyAnxiety.
You can also join in with their awareness-raising event, Wear it Green Day.