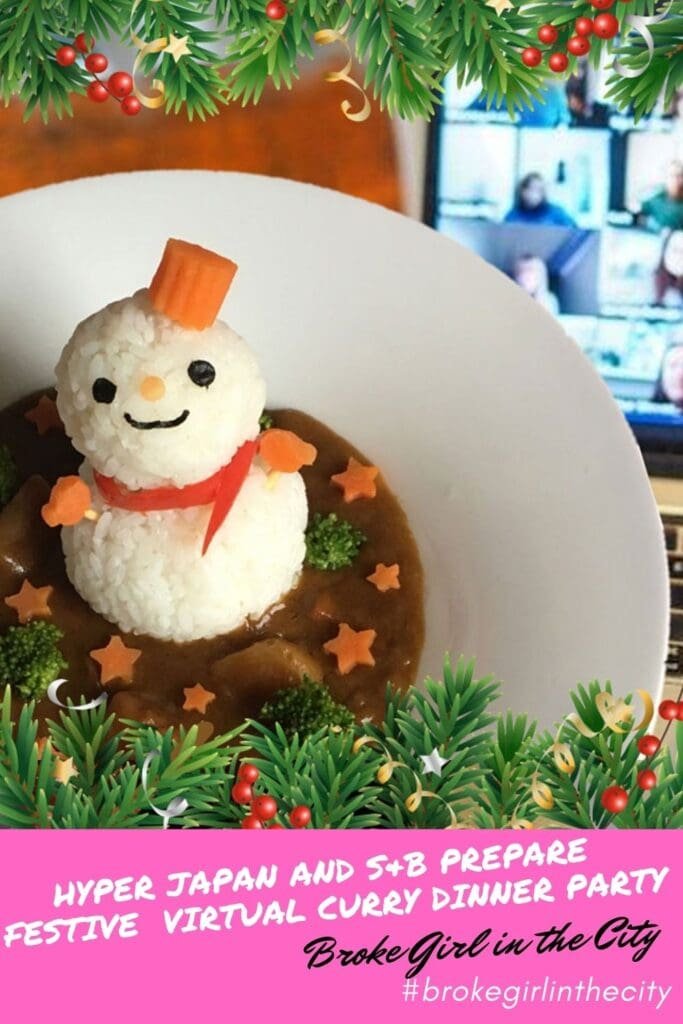 HYPER JAPAN and S&B are preparing a Special Festive Edition of their Popular Virtual Curry Dinner Party
HYPER JAPAN has been enjoying a great run of delicious curry dinner parties, gathering together food enthusiasts to share a love of Japanese cuisine online.
S&B Foods have been helping them bring authentic Japanese Curry to the UK. Fantastic professional chefs specialising in Japanese cookery have been getting involved and helping attendees create some super tasty meals.
December 20th will mark the next virtual curry dinner party, and this time things are getting festive!
Chef Kinu Yukawa will be leading a friendly cook-along session via Zoom. Showing us how to make an adorable themed 'Deco Curry' adorned with cute characters.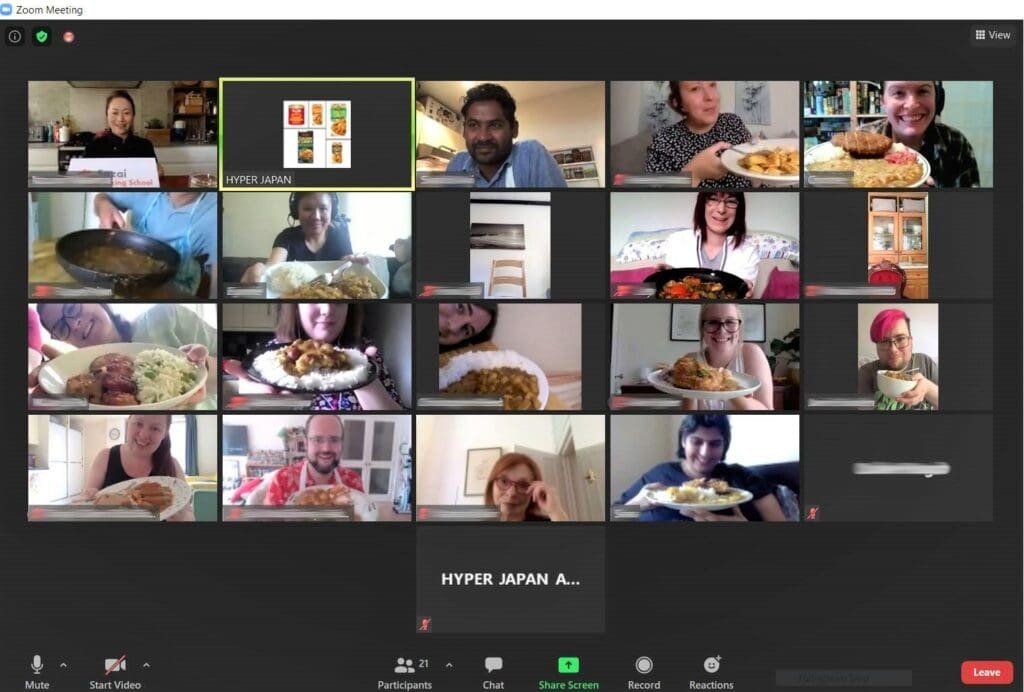 Get Ready to Cook!
Attendants will be sent a free pack of S&B Golden Curry (Medium Hot) in advance, with the agreement that the pack will be used to cook a curry to present at the online party. Applicants will also need to agree to keep their mic and video turned on during the party!
In addition to the FREE pack. HYPER JAPAN will be sending a gift set of tasty S&B products to each and every guest following the event.
Successful applicants will need to prepare their curry and rice before the online Zoom session so that you can participate in the live cook-along session and turn your S&B Golden Curry and rice into a wonderfully festive 'Deco Curry'!
As guests chat about Japanese food and swap recipes, Chef Kinu Yukawa will provide everyone with the guidance they'll need to create the perfect curry sauce for the perfect party dinner.
About Sozai Cooking School
As the first school in the UK dedicated to training aspiring chefs in the art of Japanese cuisine. Sozai Cooking school is getting Japanese food lovers across the country excited about creating delicious food, and even more excited about eating it.
The school offers classes dealing with everything from sushi to vegan shojin. As well as opportunities to try cooking up super popular dishes eaten every day in Japan, like ramen noodles and okonomiyaki. Of course, the Katsu chicken we'll be making at the Virtual Curry Dinner Party!
S&B Foods
| | |
| --- | --- |
| One of Japan's most famous food companies, S&B has been producing a dazzling variety of spices, condiments and cooking ingredients since 1923. As the very first company to manufacture curry powder in Japanthey've been responsible for the introduction of many new herbs and spices from overseas, and are looking to share their products abroad. This means flavourful products including Wasabi in Tube, Golden Curry, Nanami Togarashi Assorted Chili Pepper and Yuzu Kosho Spicy Citrus Paste might all start appearing on UK shop shelves! | |
Date, Time and Details:
Date: Sunday, 20th December 2020
Time: 5pm – 6:30pm
Where: Zoom
Price: FREE!
Places are limited and will be allocated on a first-come first-served basis.
To secure your place, please register your details HERE! (Entries now closed)